A couple of years ago our family decided to turn Thanksgiving on its head and do a completely vegan feast! Turns out our family loves the side dishes more than the main: the turkey was not missed! Now you don't have to go all out like we did, but even just swapping out one ingredient can make a big difference! Today I'm sharing 10 simple vegan alternatives for your Thanksgiving dinner!
Bonus! If you have our Cookbook, Fraiche Food, Full Hearts, turn to page 48 for all of our Thanksgiving recipes!

1. Butter for Vegan Butter
Let's start with something easy! This year, instead of buying real butter, swap for vegan butter! A couple of my favourites are Earth Balance and Becel Vegan! These have become staples in our house and we love it!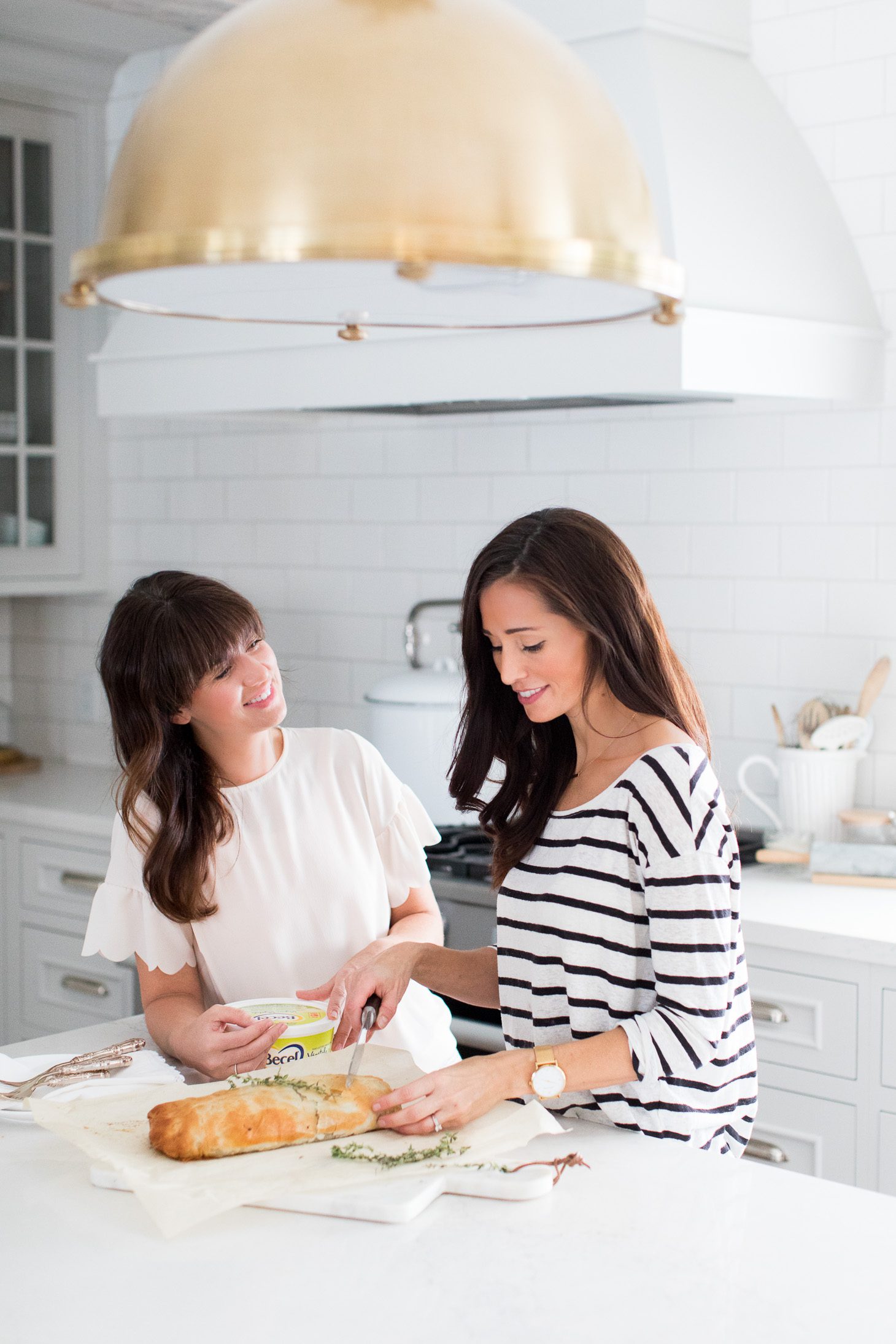 2. Ground Beef for Lentils or Finely Diced Mushrooms
It seems crazy right?! Give it a try!! I promise you won't be disappointed! Lentils and finely diced mushrooms have a similar texture to ground beef and you can season them just as you would your meat!! We did this in our delicious Vegan Mushroom Wellington and it is a definite crowd-pleaser! Also, you can try our Mushroom Gravy on Page 229 in your cookbook!!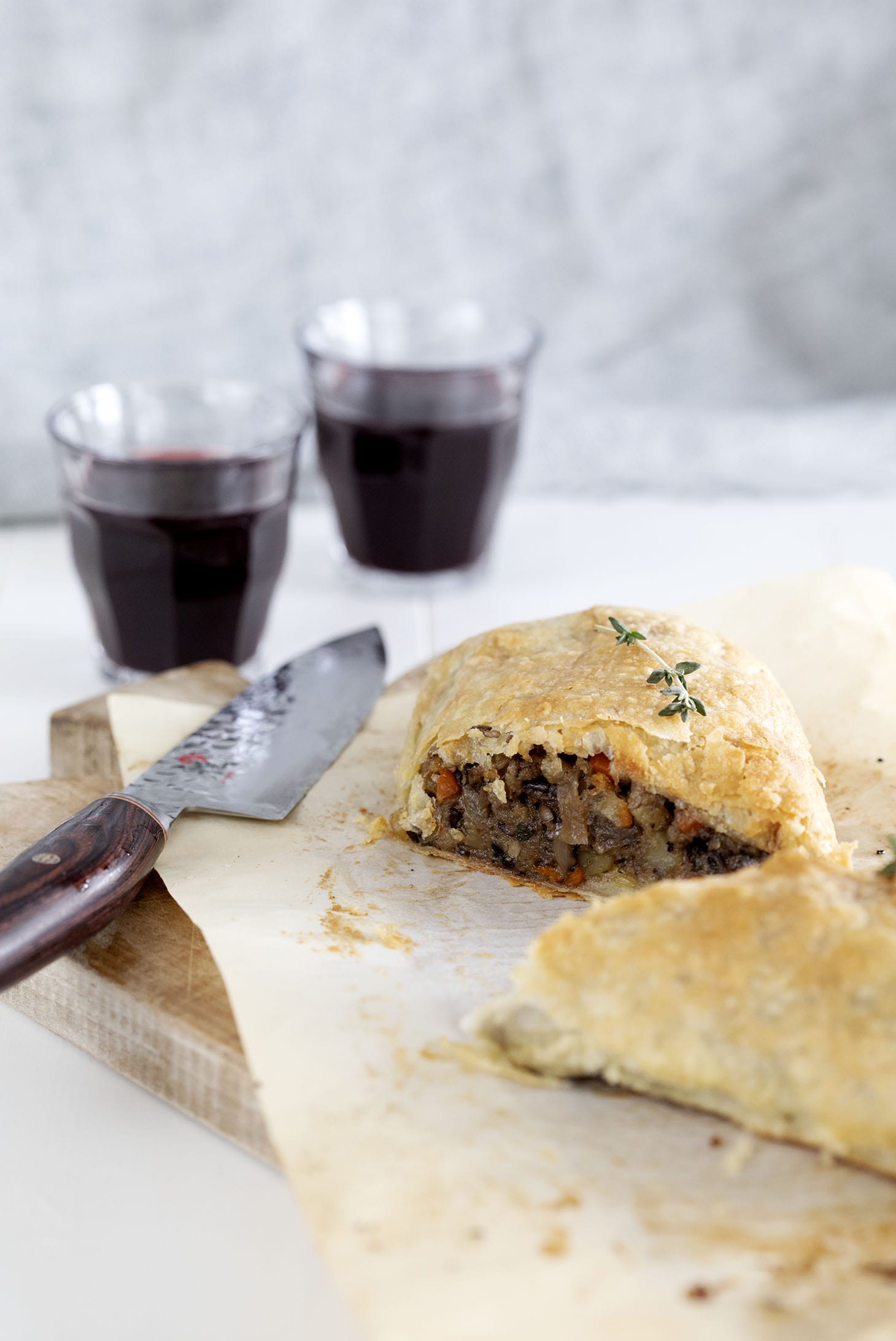 3. Cheese for Nut Cheese
It's taken me a LONG time (with LOTS of trial and error!) to find good dairy-free cheese. But I HAVE recently found some amazing products which I'm really excited about! The Kite Hill line is AH-MAZING!! We LOVE their cream cheese style products and Miyokos Kitchen also has amazing nut cheese, my favourite is their Aged English Smoked Farmhouse cheese! We also love Black Sheep Vegan Cheeze (made in Kelowna) and found that Emborg cheese melts the best and resembles traditional cheese the most!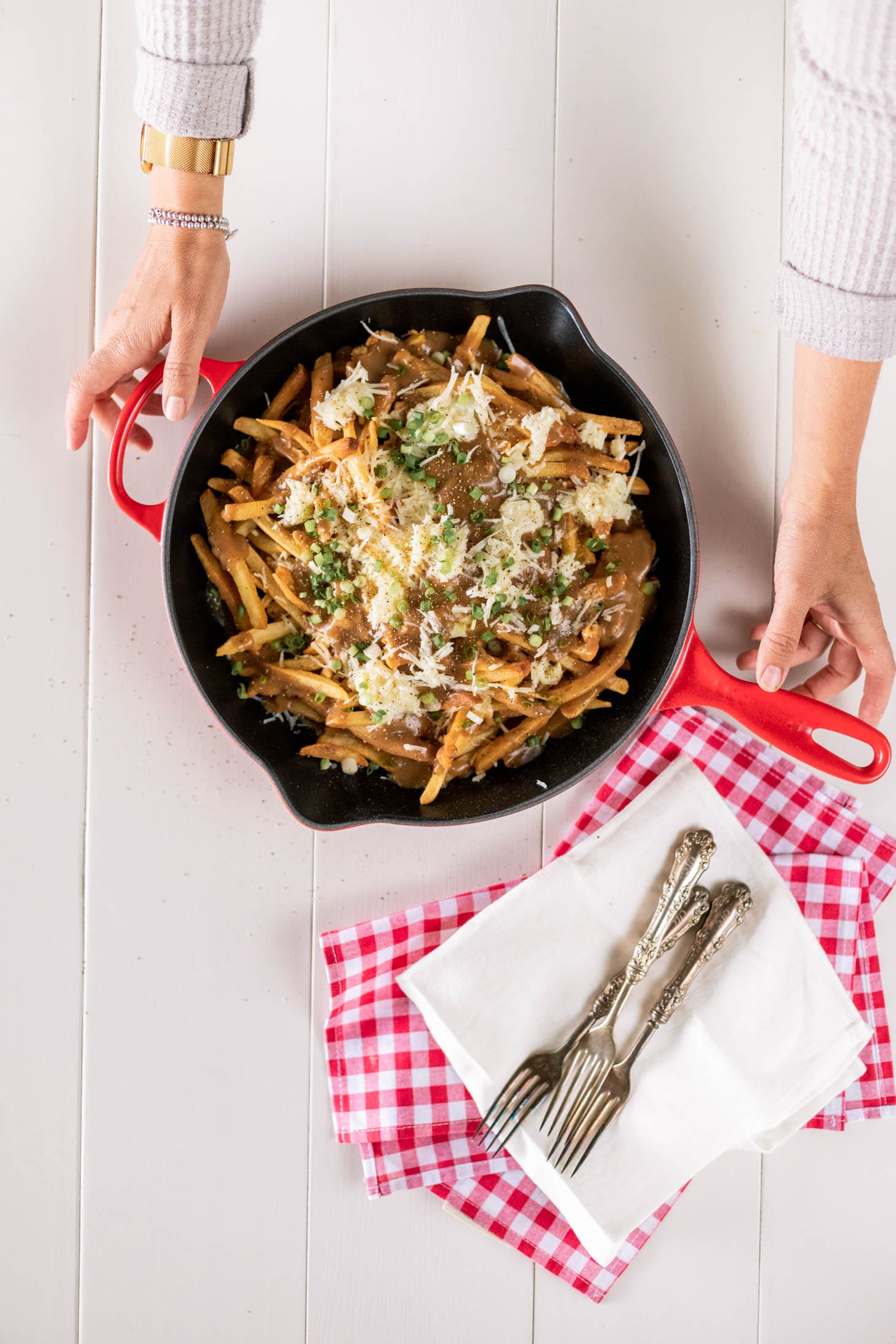 4. Cheese for Nutritional Yeast
If you haven't tried Nutritional Yeast yet … it's probably for one of two reasons: you've probably never heard of it before, or the name scares you!! LOL! Don't let the name fool you, it's a delicious substitute for cheese and it's packed full of nutrients!! You can add it to salad dressing, or even just sprinkle it on top of your favourite dishes … and on your popcorn for a delish cheesy flavour!!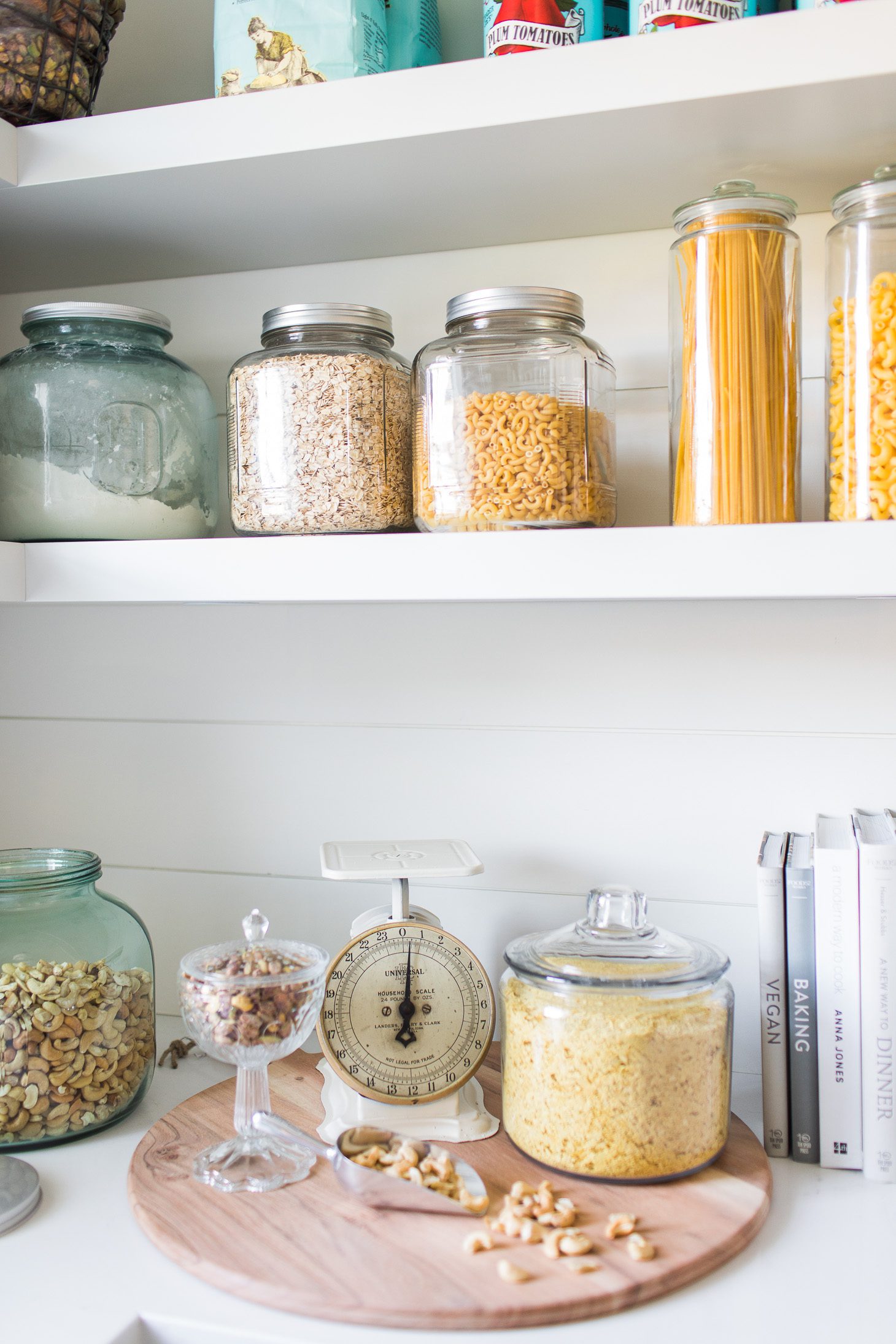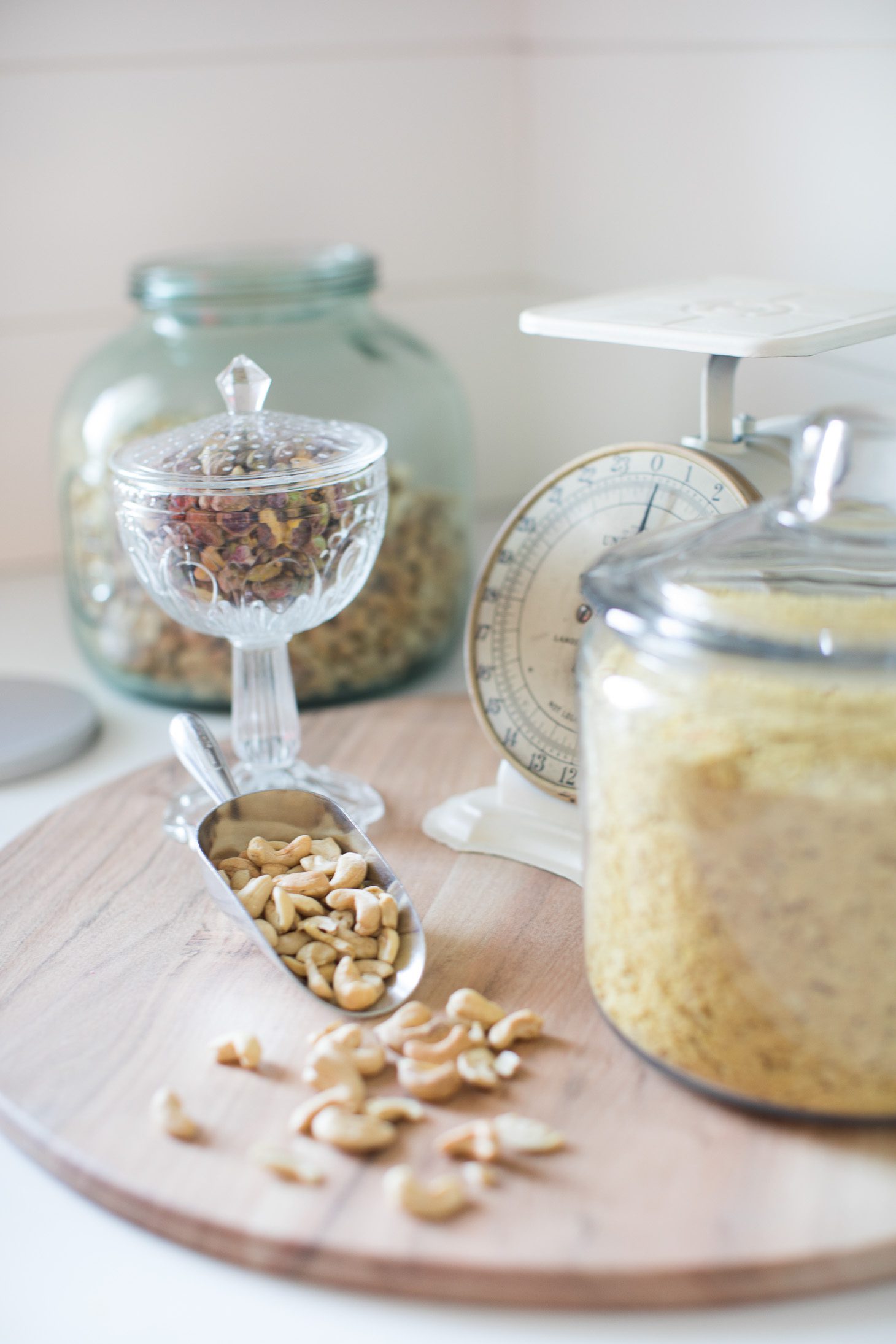 5. Cream for Cashew Cream
This may sound a bit nuts 😉 , but I assure you it will be a crowd-pleaser!! Cashew Cream is an absolute staple in any plant-based cooking, it is so creamy, it's easy to make and it requires zero straining (unlike most other nut milk). Simply blend to your desired consistency! For the full recipe on Cashew Cream go to page 313 in your cookbook! For other vegan alternatives to dairy read here!
6. Bacon for Smoky Tofu Bacon
Okay but seriously this Smoky Tofu Bacon is to die for!! The recipe is also on page 317 of your cookbook! I don't know about you but I LOVE a good caesar salad, such as Captain's Plant-Based Kale Ceaser Salad topped with smoky tofu bacon!! This "bacon" is soooo easy to make and it's JUST as tasty! Read here for vegan bacon alternatives!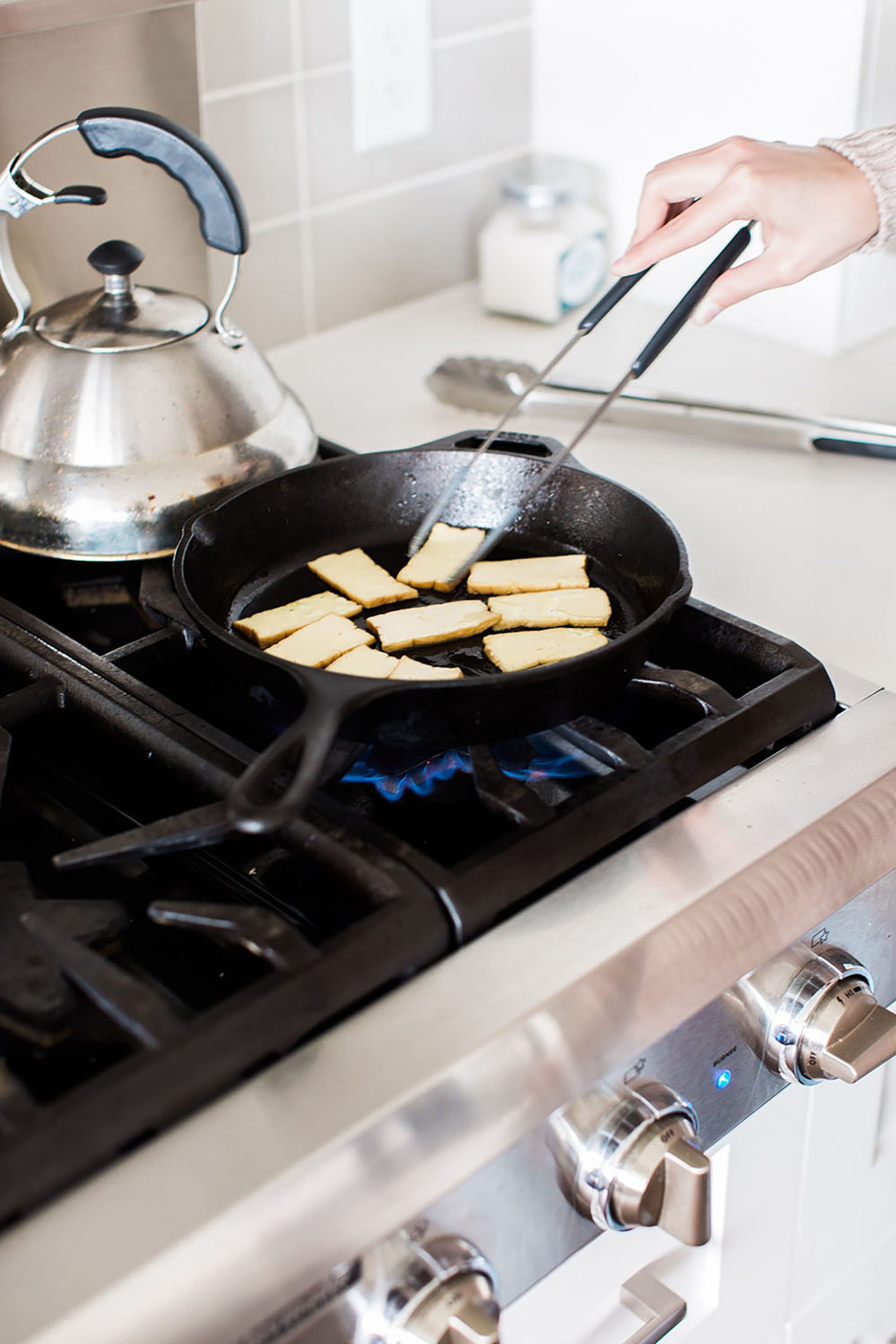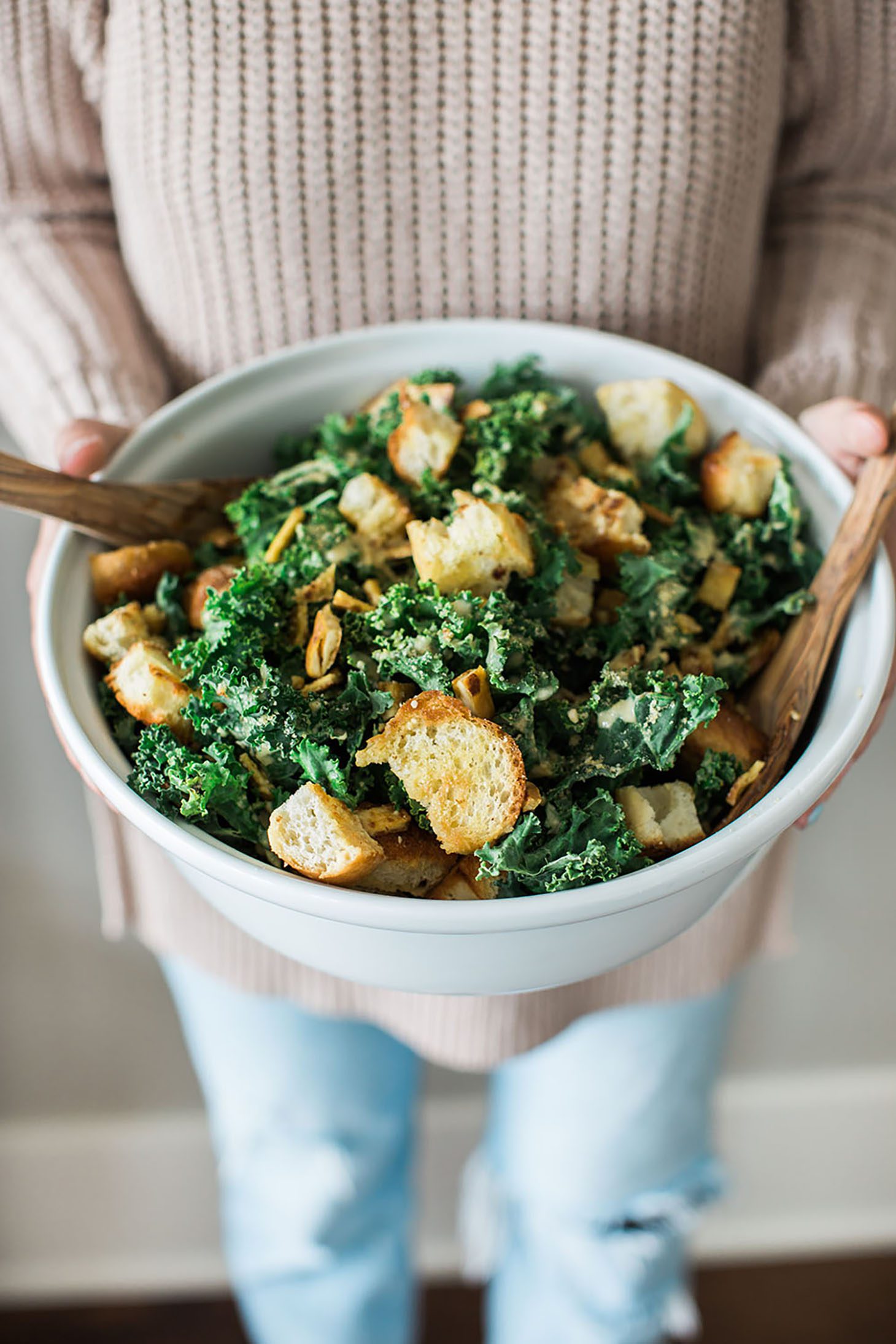 7. Perogies for Vegan Perogies
Perogies are a must at any of our big family celebrations. We always thought there was some sort of wizardry that went into making them, but they are actually easy – just a bit time-consuming. Whether you want to buy vegan perogies or make your own, simply swap out the cheese for potatoes and nutritional yeast! Turn to page 243 in your cookbook, Fraiche Food, Full Hearts for the full recipe to our homemade perogies!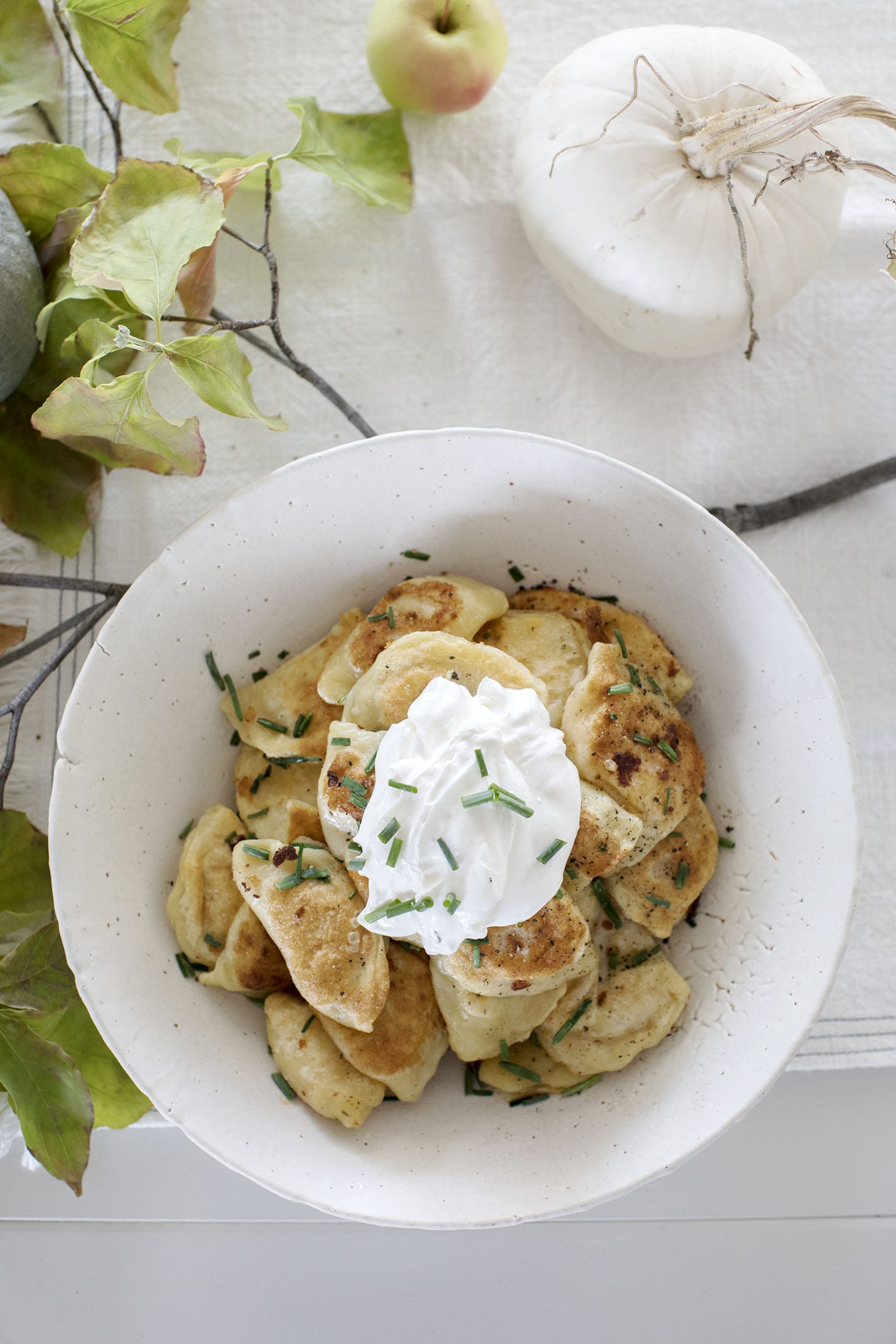 8. Sour Cream for Vegan Sour Cream
The perfect topping to your vegan perogies!! For our recipe, turn to page 315 of your cookbook! This makes a rather "thick sour cream", if you prefer thinner sour cream, simply add a bit of water and blend again.
9. Parm for Vegan Parm
We love how simple it is to make your own vegan parmesan! Although this will not melt like traditional Parmesan Cheese, it does add a similar flavour. This is another option for vegan cheese to add to any of your favourite Thanksgiving dishes! For the full recipe, go to page 314 of your cookbook!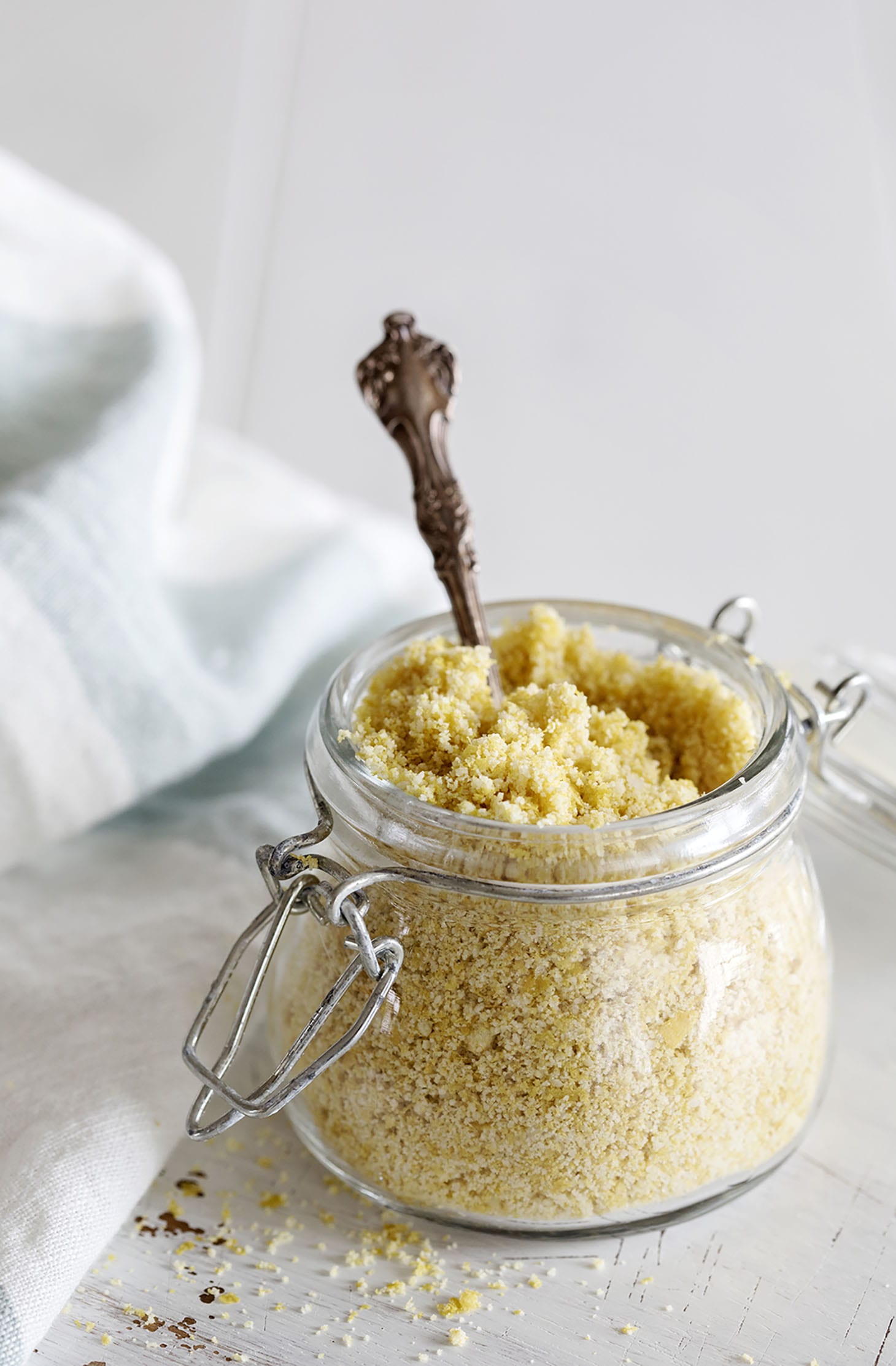 10. Creamy Potatoes for Potato Garlic Cauliflower Mash
This recipe packs a lot of flavour and nutrition and is a healthier alternative to the traditional mash potatoes. For the full recipe, go to page 209 of your cookbook!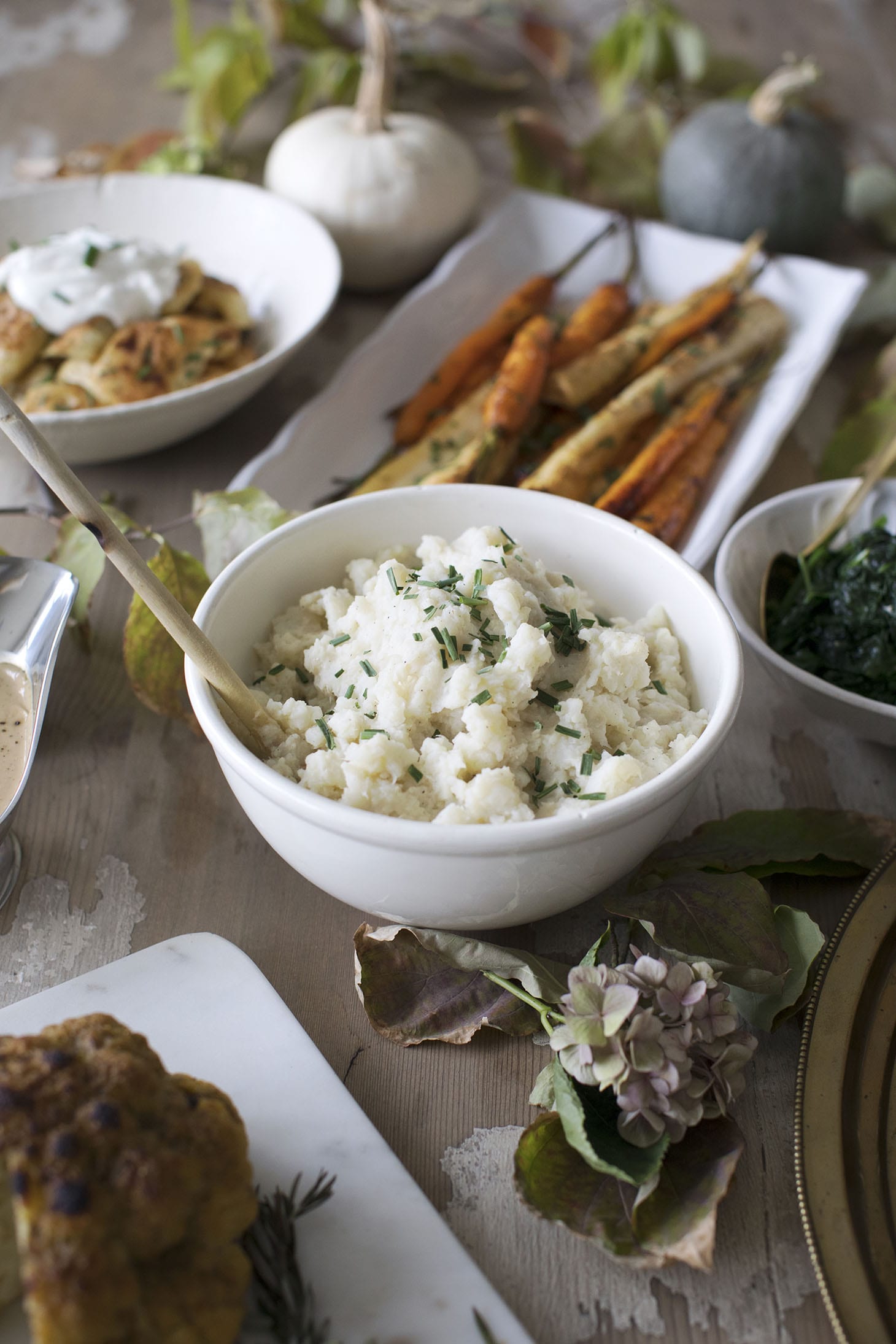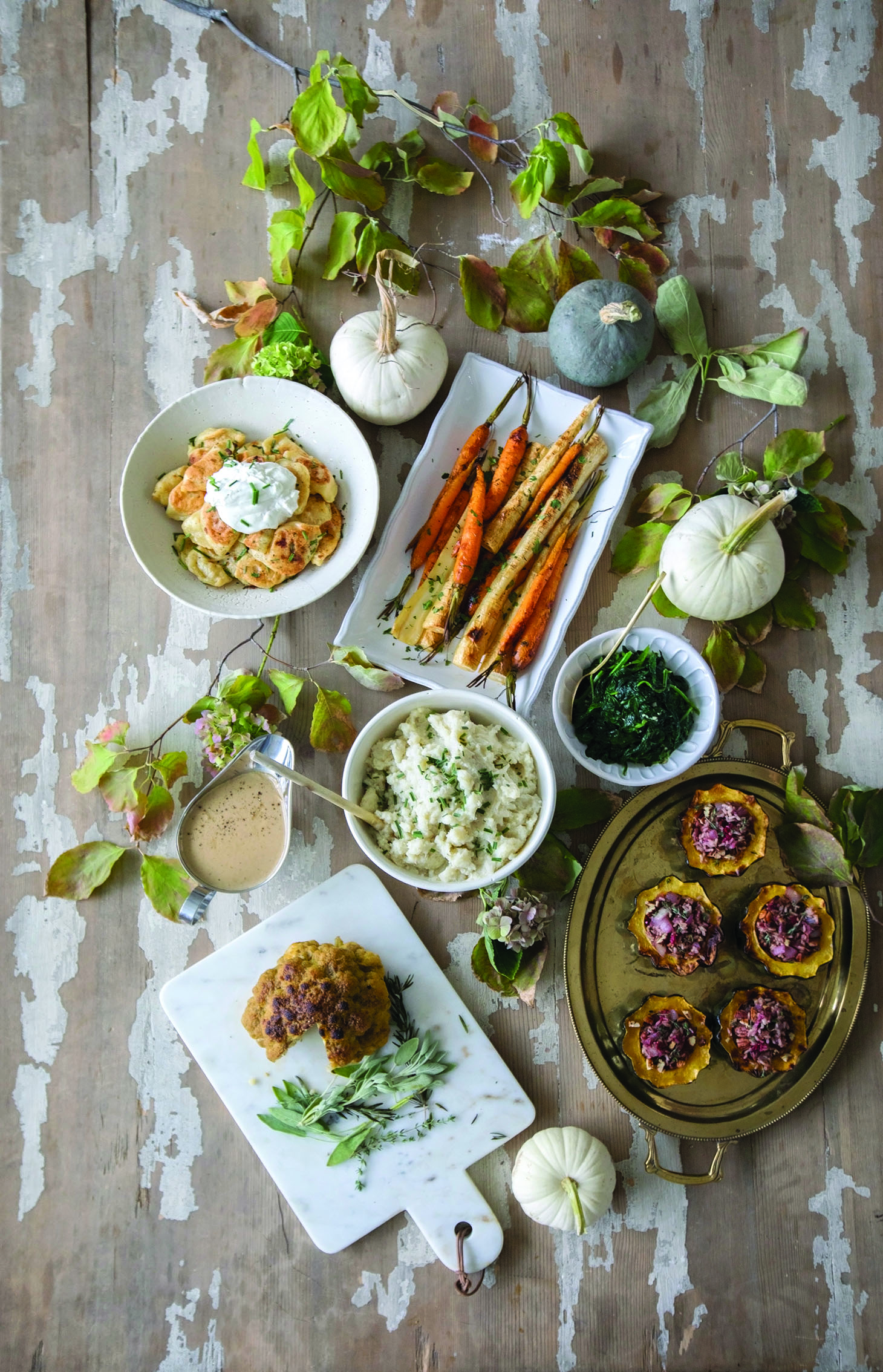 For a bonus recipe, check out our Thanksgiving Menu Featuring Pecan Pumpkin Pie! If you're looking for some tips on transitioning to a plant-based household, we have some great tips for you here! What are your Thanksgiving plans?!
xo
Jilly