It's that time of year again when we spend A LOT of time wrapping presents for our kids or loved ones, and yes trust me I know this can be a very daunting task! During the holidays I'm usually up for hours after the kids go to bed (with a glass of wine or two 😉🍷) and wrapping like one of Santa's little elves in the workshop! LOL!
As the holidays are the season of giving and gifting this creates a lot of waste and garbage, and wrapping paper is a HUGE contributor to this! So I really try and reduce as many ways as possible, and I know what you're thinking, "Is she trying to make wrapping presents more difficult?" LOL no, I promise I'm not! This is actually going to be easier and CHEAPER for you, and the bonus is you're helping our environment! Wahooo!!
I've shared some easy and fun ways below on how you can wrap your presents this season without all the waste, which really means less of a mess for us to clean right?! Have I got your attention yet? LOL! So let's get to it!
1. Re-Use Ribbon
Re-using your ribbon is one of the easiest ways to help reduce waste, and it saves you money because ribbon can be pretty pricey! I have always kept the ribbon I have received on gifts and the ones I put on for the kids and eventually realized I had a huge stash and would always go back to it each year I needed some! I have 4 little baskets above my wrapping station that are organized (somewhat LOL) by colour and more than half of it is from reusing it! I have shared some similar baskets that are great for organizing this below!

Most wrapping paper is recycling contamination, which means people try and recycle it but it can't actually be recycled because most times it is made with glitter, foil, metallics, or it's waxed!  This is why brown kraft paper is so awesome because it is 100% recyclable, and is a lot less expensive than wrapping paper! You can also use brown paper bags which makes for a great gift bag alternative! Don't worry, there are ways to make this pretty! LOL! Last year we did a blog on DIY Stamped Wrapping Paper, which would be the perfect way to glam this up, and plus it's really fun too!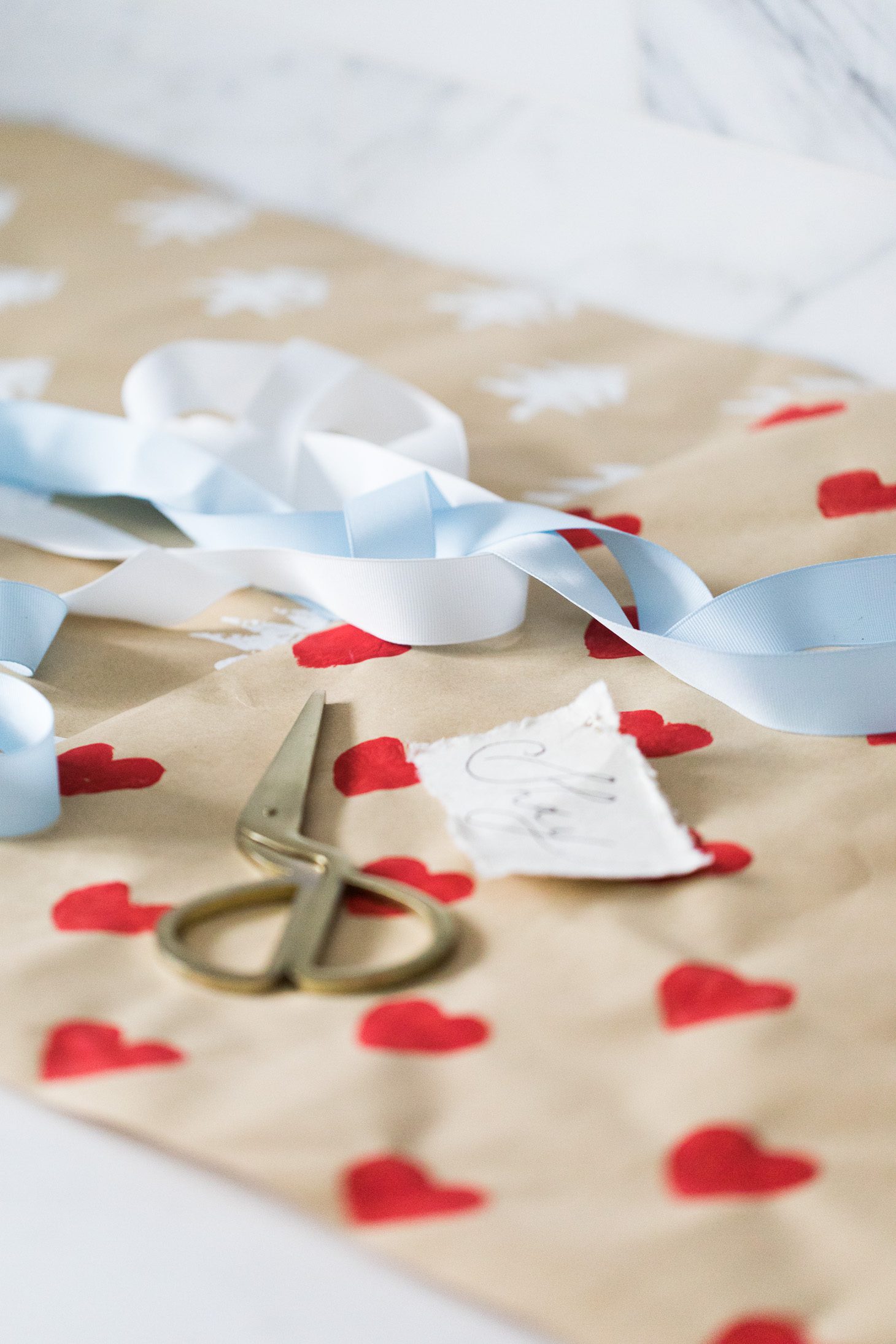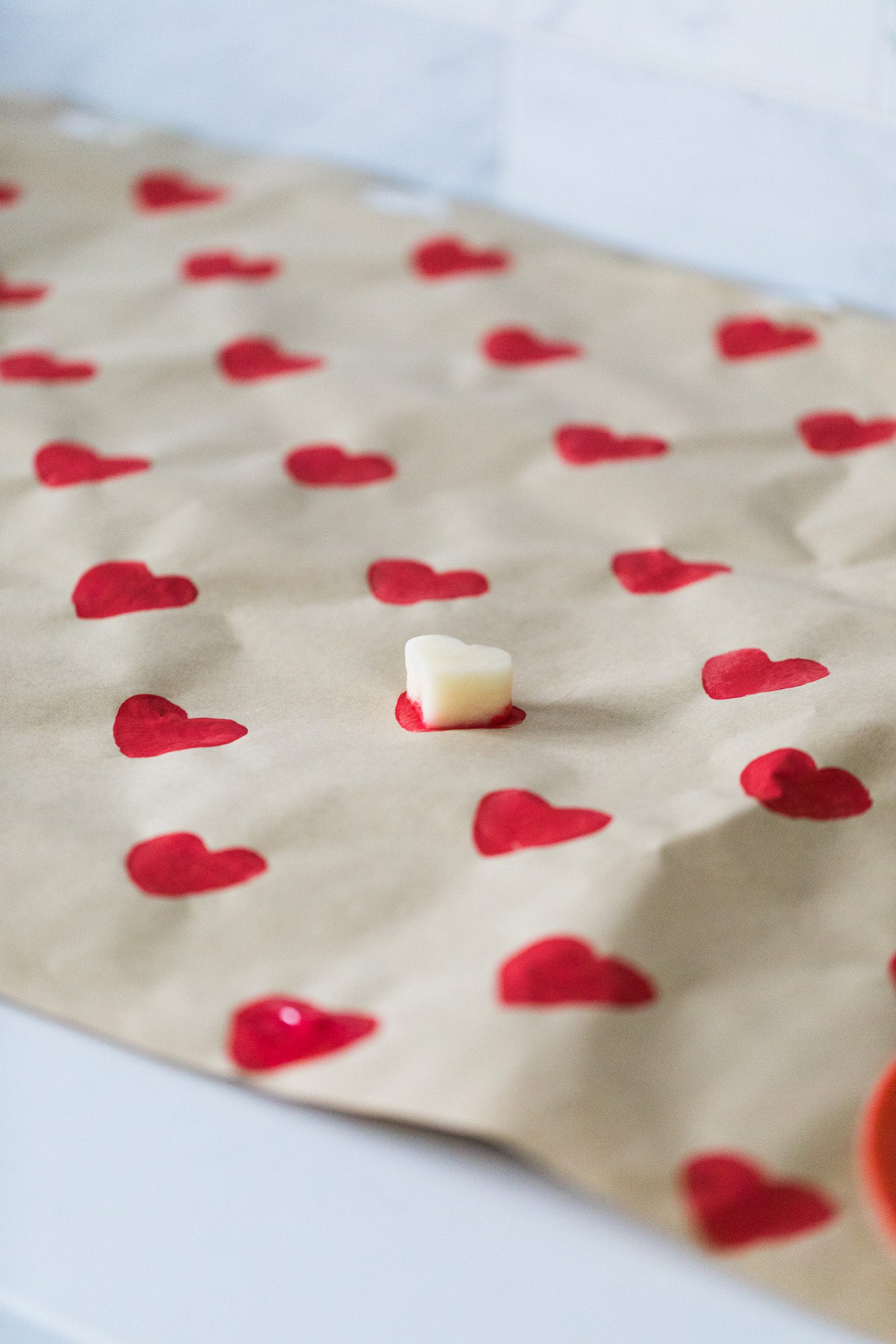 3. Re-Use Fabrics
This is such a neat idea, and really easy too! If you have any extra fabrics or even clothes that you aren't using anymore you can turn this into a cute wrap for your gift! You can also use old pillowcases, table cloths, scarfs, and sheets too! I found a really cool wrapping method to do when using fabrics, it's called Furoshiki Wrapping and it turns out actually really beautiful! You can check out how to do on The Ultimate Guide to Furoshiki Wrapping! I have shared some other cute examples I found below too!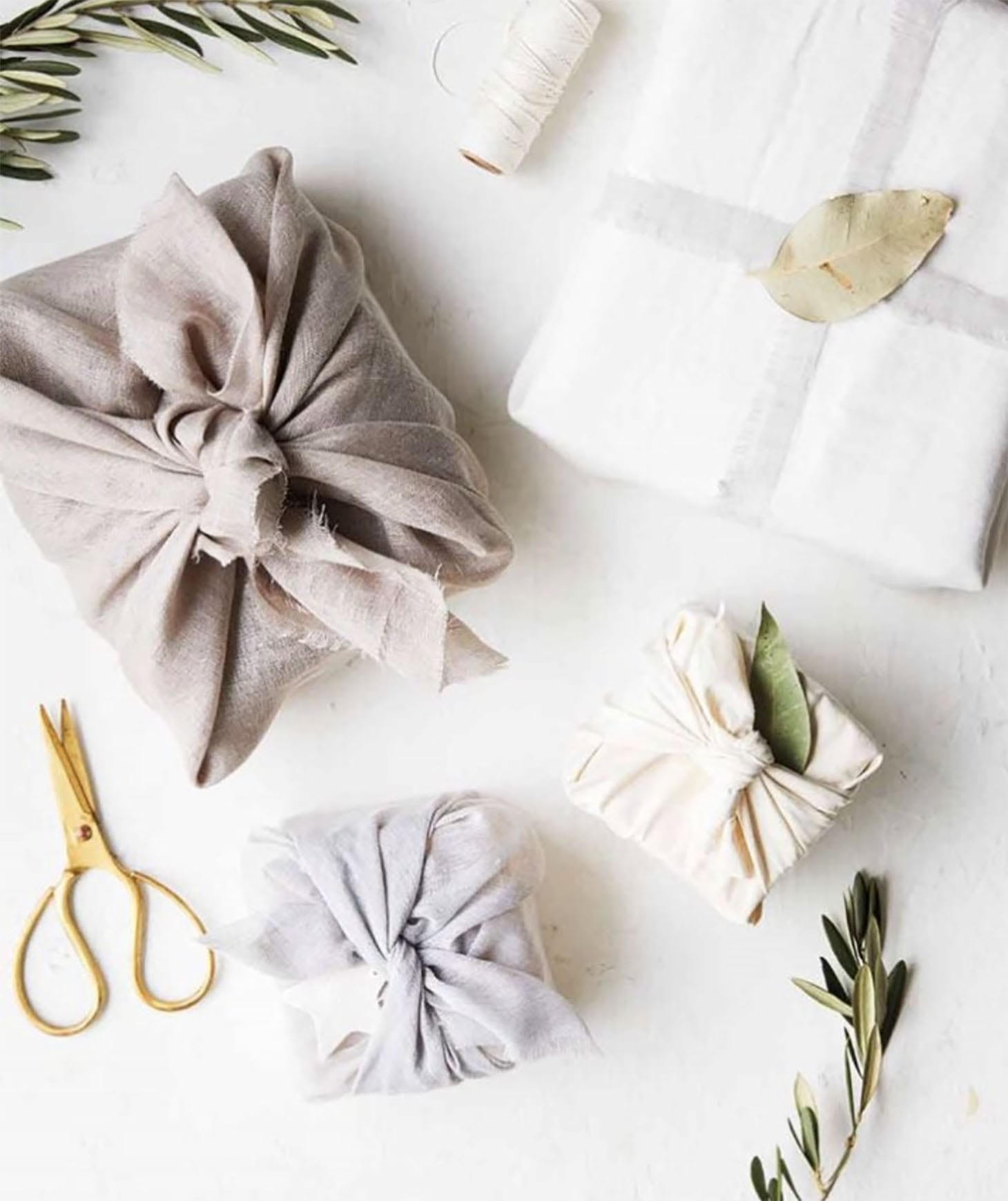 Photo Credit: Home Beautiful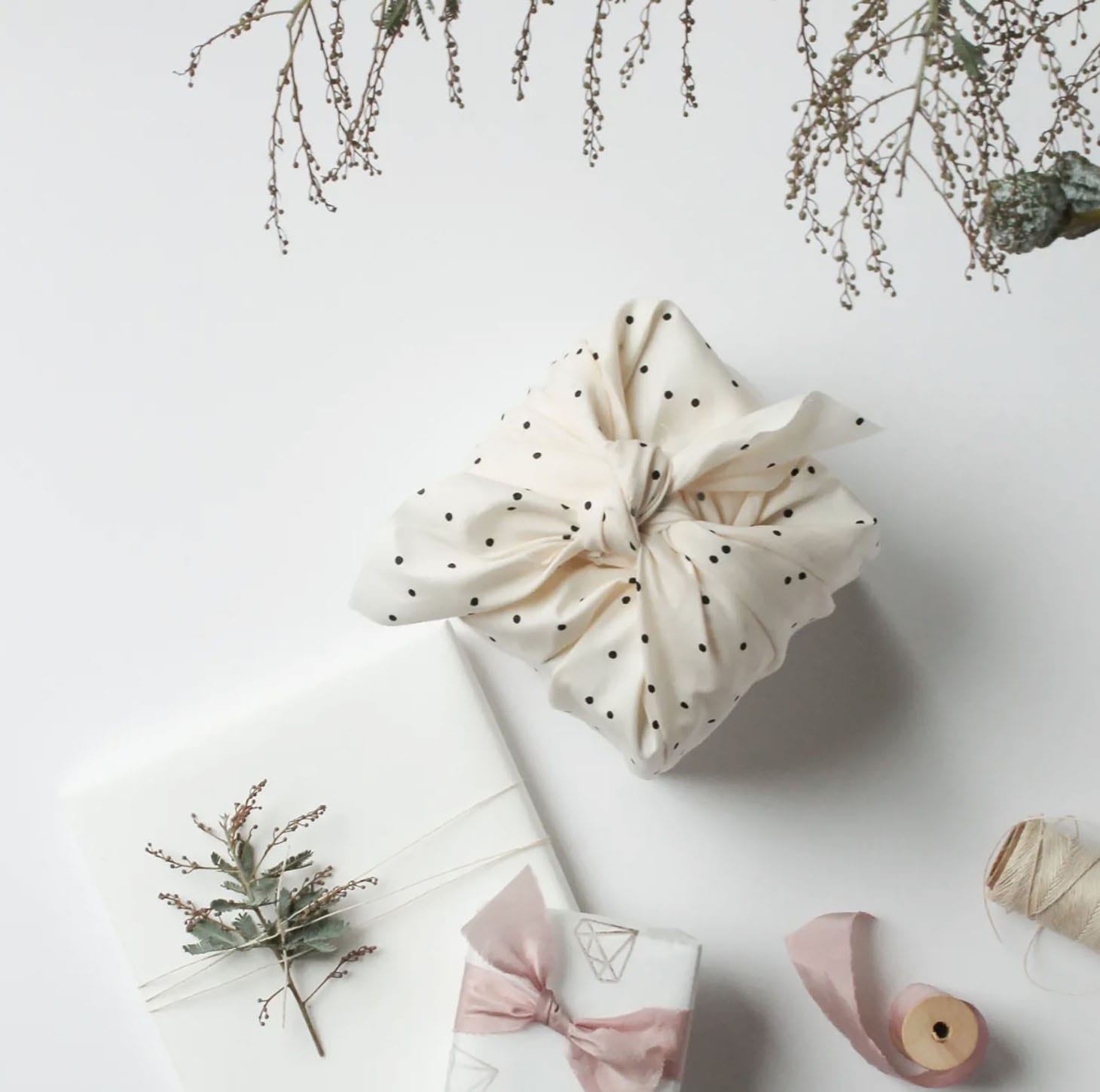 Photo Credit: Humphrey & Grace
You guys know how much I love The Market Bags! They are my go-to when it comes to grocery shopping, and every day use! They have come out with a Holiday Collection, and I couldn't be more excited!! It is so cute and it's the perfect option to give your gifts while being sustainable! They can be reused from year to year and when you gift them it's like you are giving a bonus gift as well!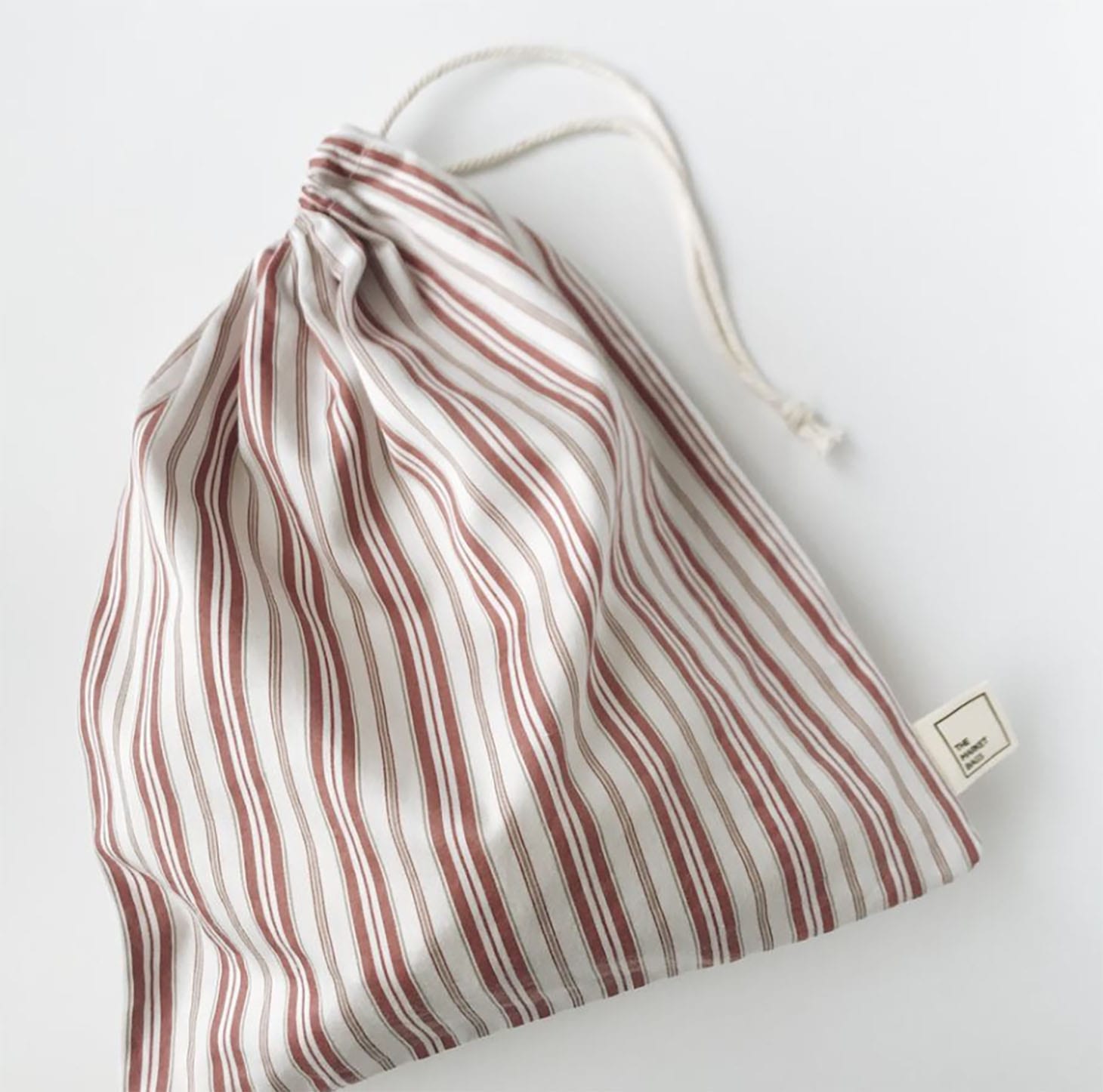 5. Giving Gifts Within a Gift
I came across this article from Global News about how we can reduce our waste over the Holidays and they give some pretty scary facts about how much waste ends up in the landfill after the holidays! Eeekk! If you have the time I highly recommend giving it a quick read! They gave the awesome idea to give your gifts in something that can be repurposed, or that is a part of the gift itself! This can be as easy as getting cute baskets or boxes from the thrift store, and putting items inside of them! You can also use mason jars which would be really cute and there are so many purposes for them after!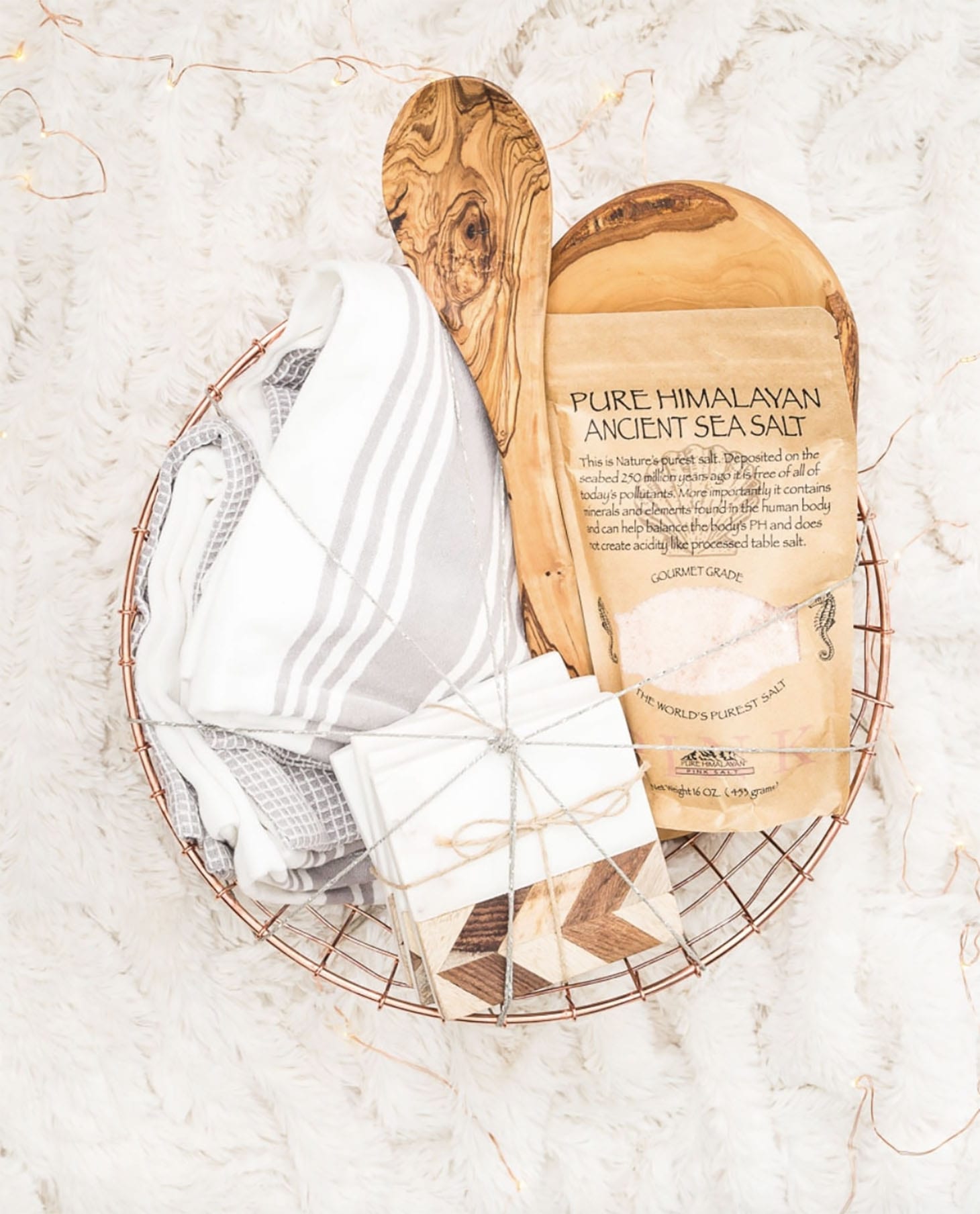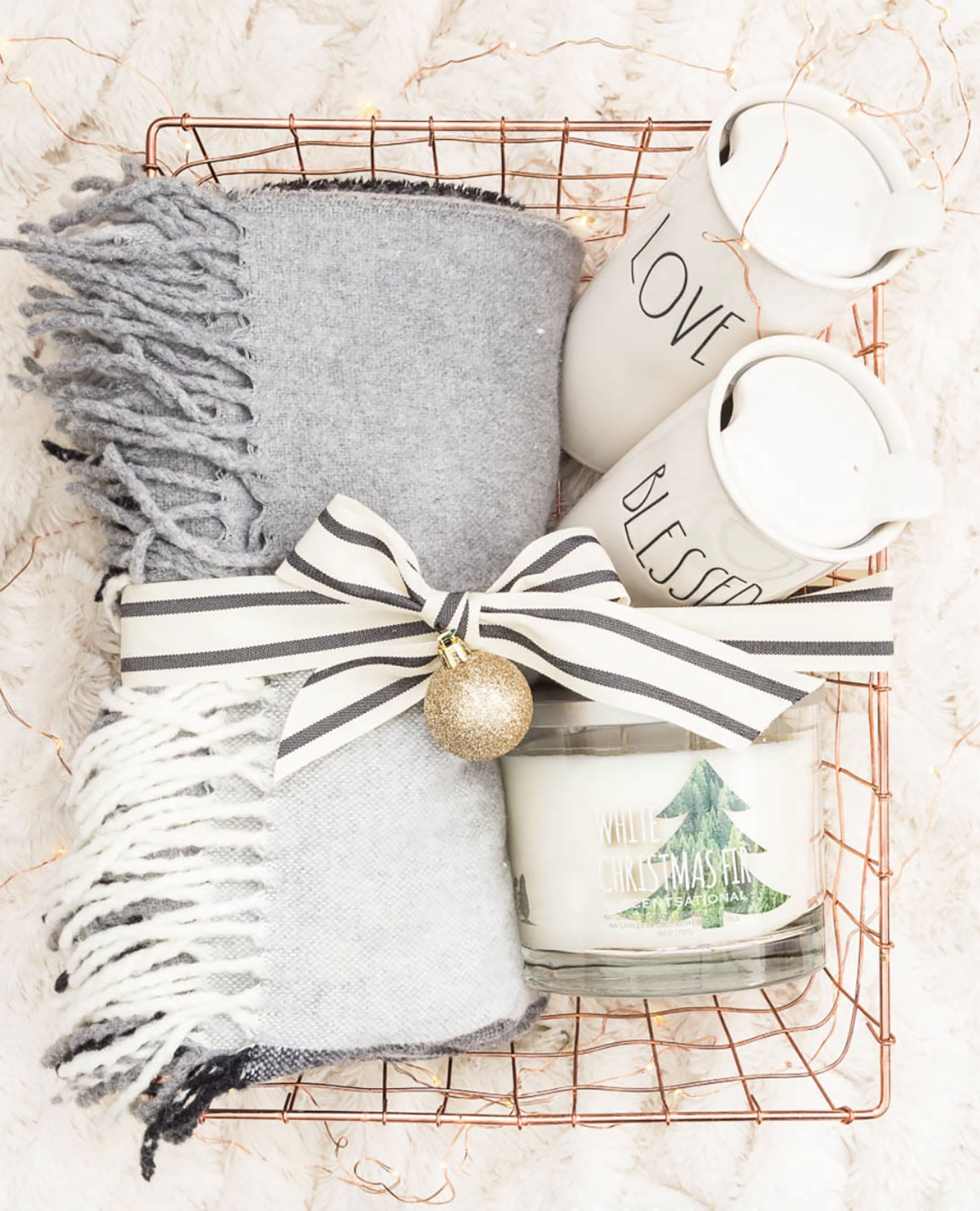 Photo Credits: Maison de Pax
6. Use Burlap
Using burlap has to be one of the easiest eco- friendly wrapping options and it can turn out so cute! You can get really creative and have some fun with it! The best part about using burlap is that you can reuse it because it doesn't get wrecked after opening it! It is 100% biodegradable, and it is an earth-friendly fabric made from naturally organic fibers! You can also get this in a roll and in cute little baggies, I've linked both of these below!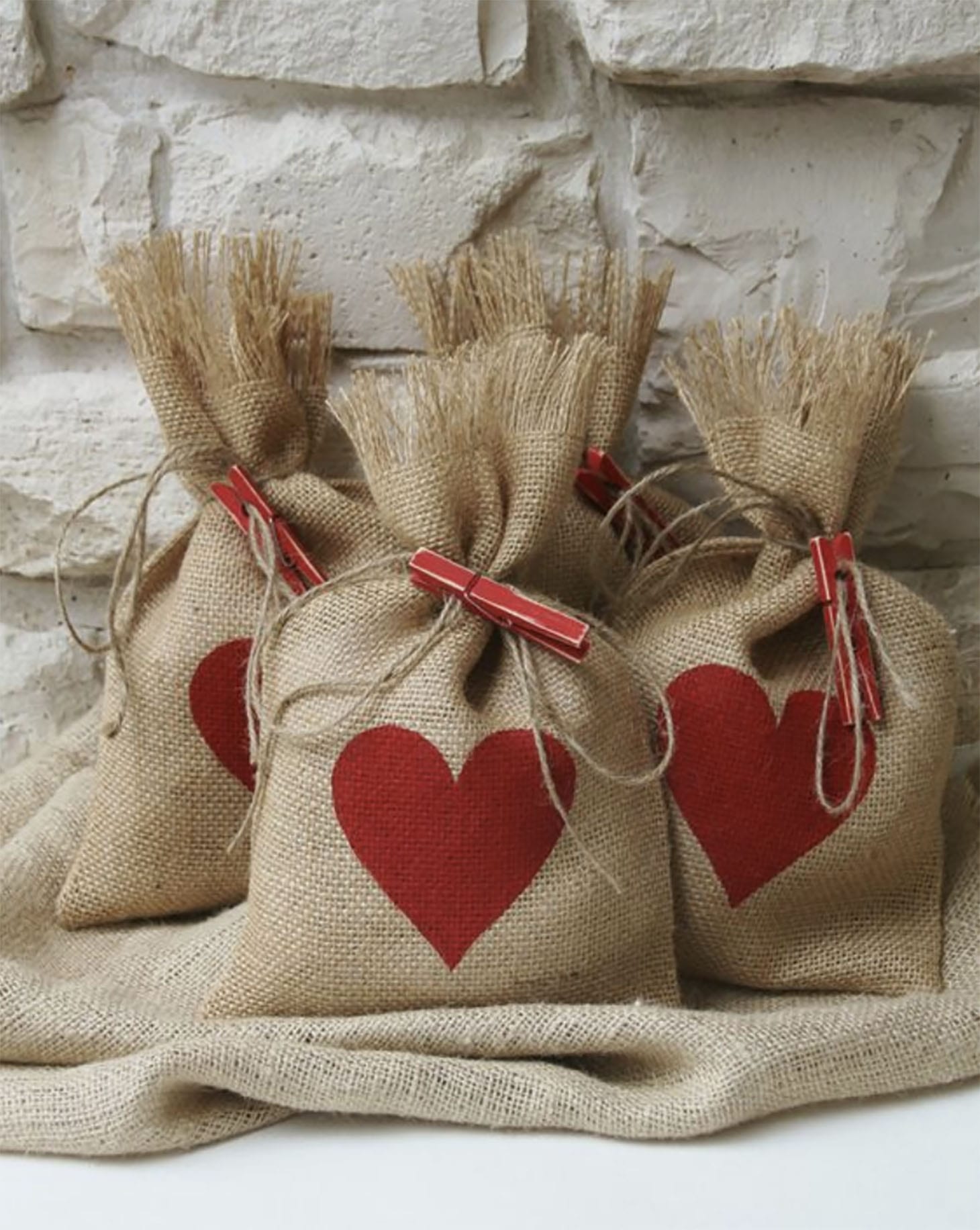 Photo Credit: Etsy.com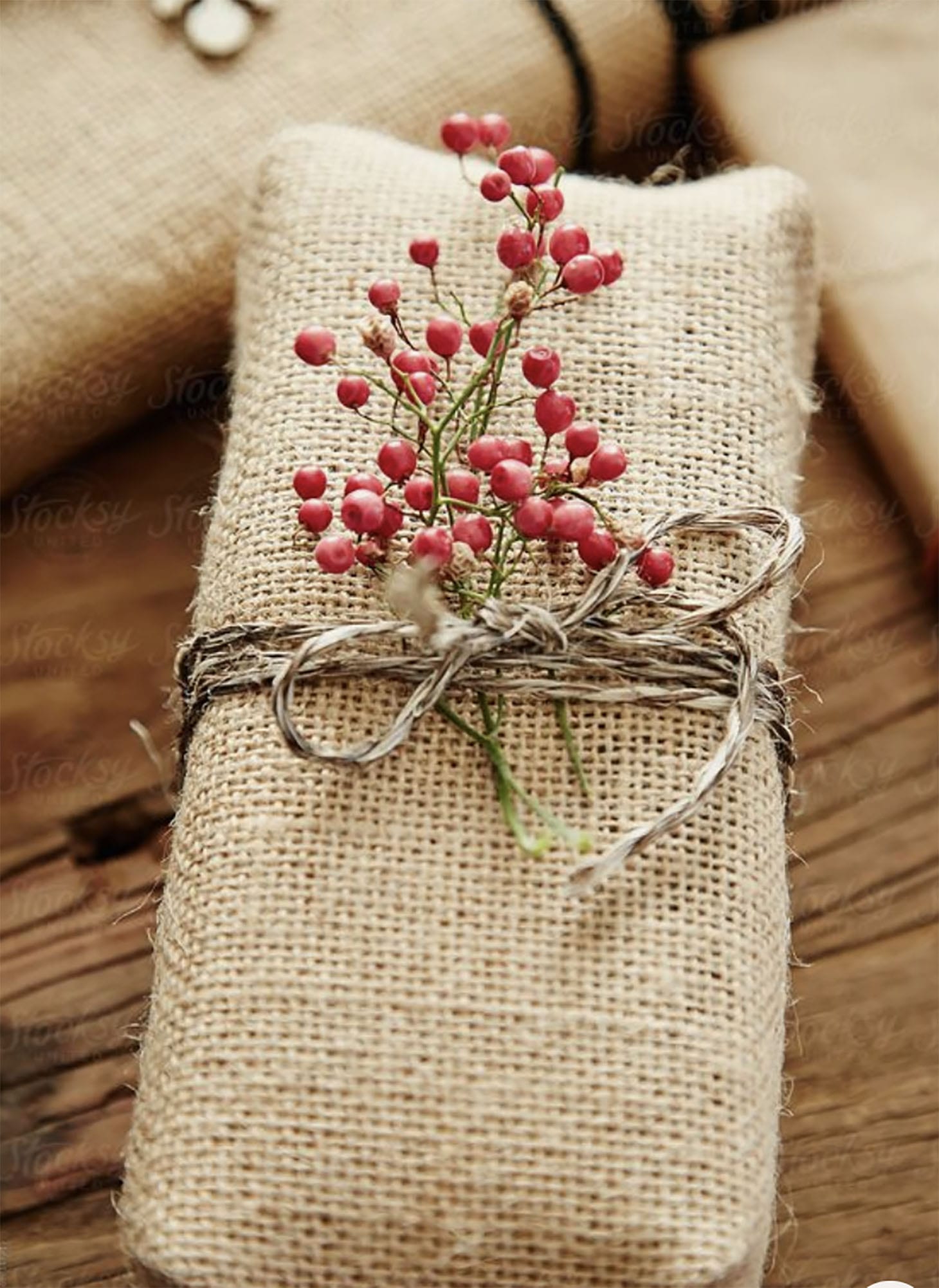 Photo Credit: Stocksy.com

There you have it guys! I hope that this blog inspired you to help reduce waste over the holiday season! If you have any other ideas on sustainable gift wrapping I would LOVE to know in the comment section below!
xo
Jilly