There's really nothing more Canadian (and satisfying!) than devouring a delicious poutine!! I mean, what's better than loading your fork up with the perfect mix of crispy fries, stringy cheese, and salty gravy?! A couple of weeks ago I whipped up the most addicting classic poutine with a vegan spin and today, I'm going to share that recipe with YOU!
This recipe is so quick and delicious that you probably won't even have time to plate it, in fact, I suggest just going to town on it while it's hot and still in the cast iron pan … all you need is a few forks and some hungry friends … if you feel like sharing, that is.
Before I share the recipe with you below, I wanted to mention a couple of things FIRST to make sure your poutine is delicious as ever! As always, you'll need to cook your fries first but you want to make sure to avoid over-cooking them. Normally when you make poutine the hot gravy will melt the cheese but since we're using vegan cheese and gravy, you'll want to melt the cheese on the fries FIRST which means you'll be placing them BACK in the oven loaded up with cheese prior to pouring the gravy on top, this is to make sure the cheese gets nice and stringy!
Ok, let's take a look at the recipe!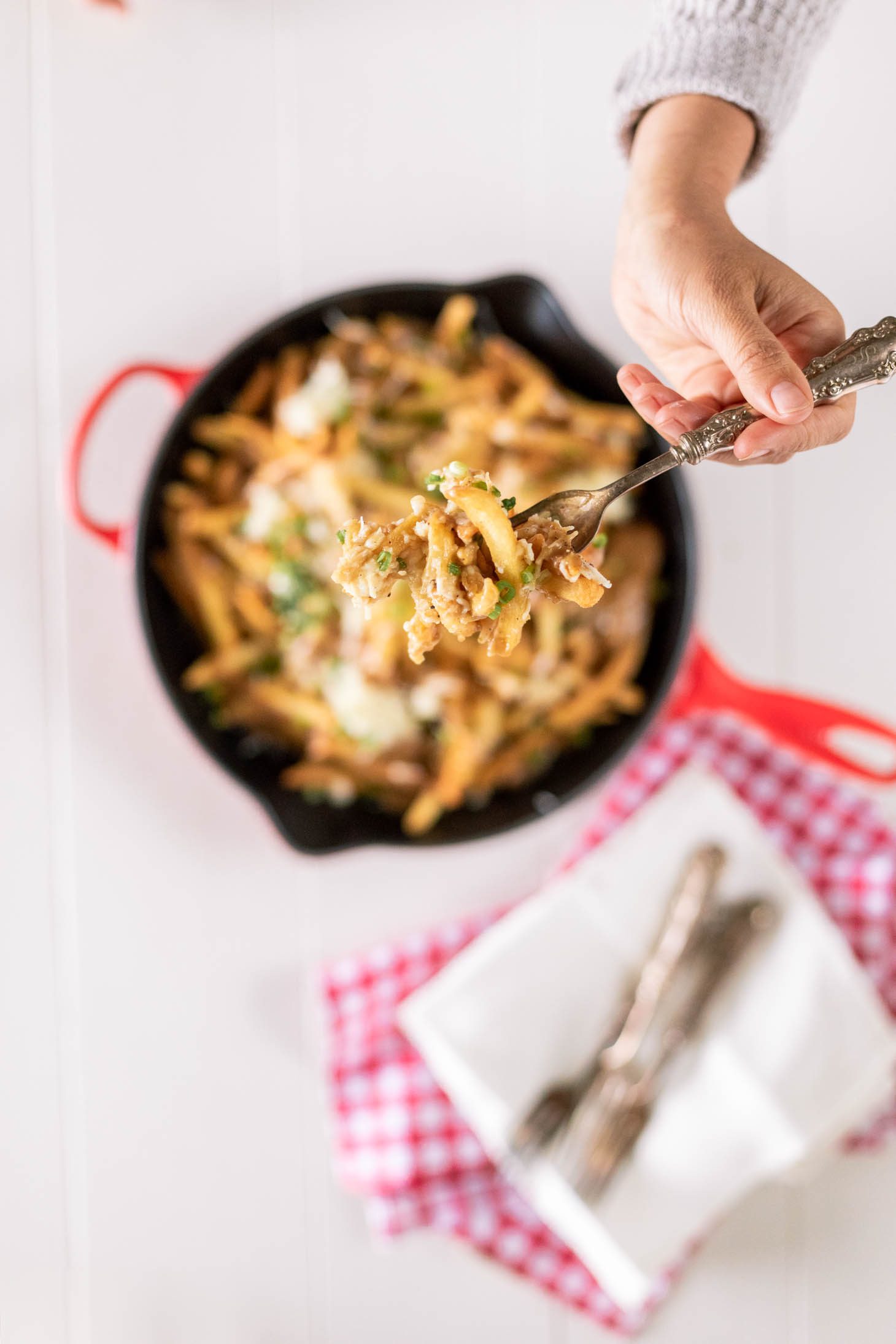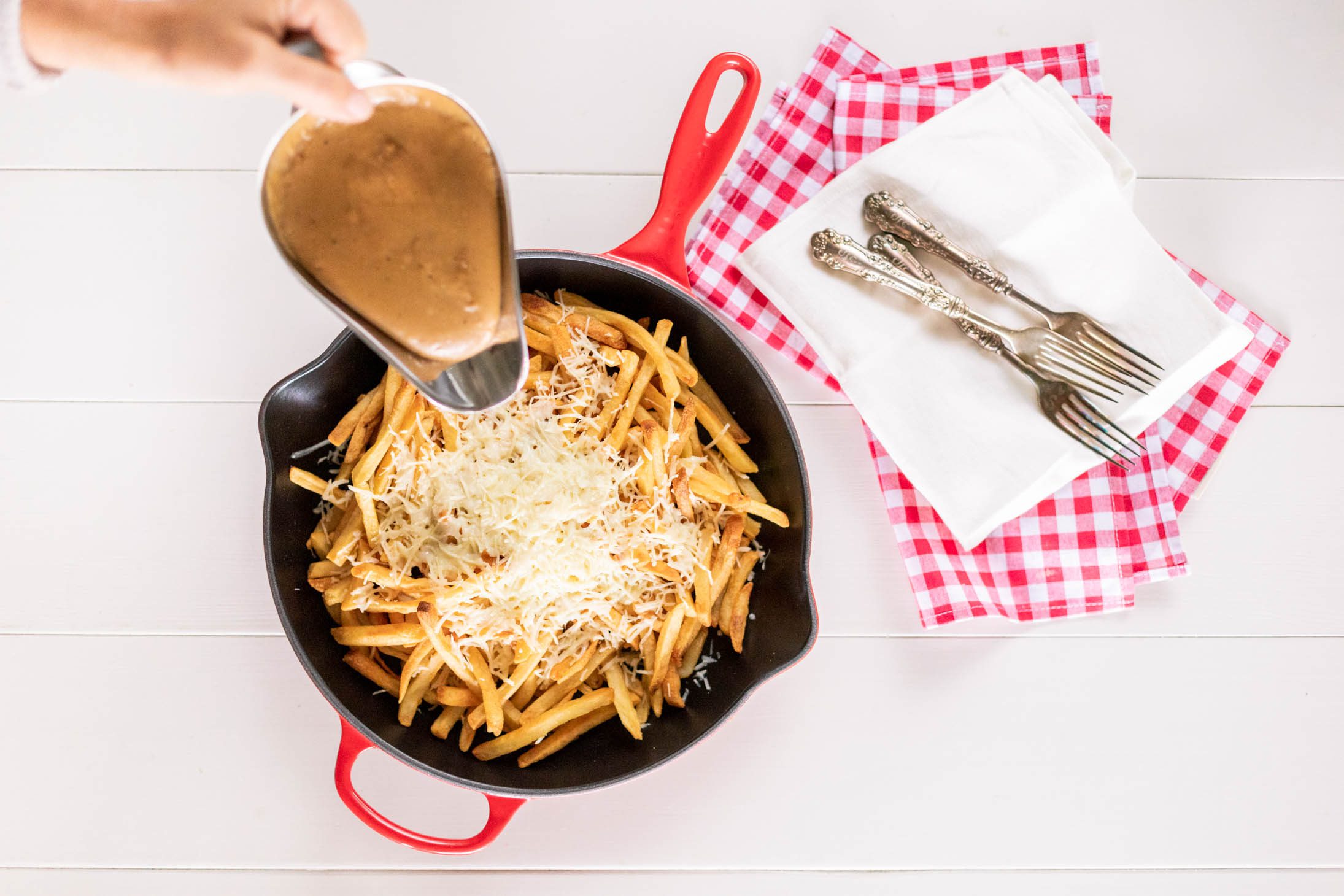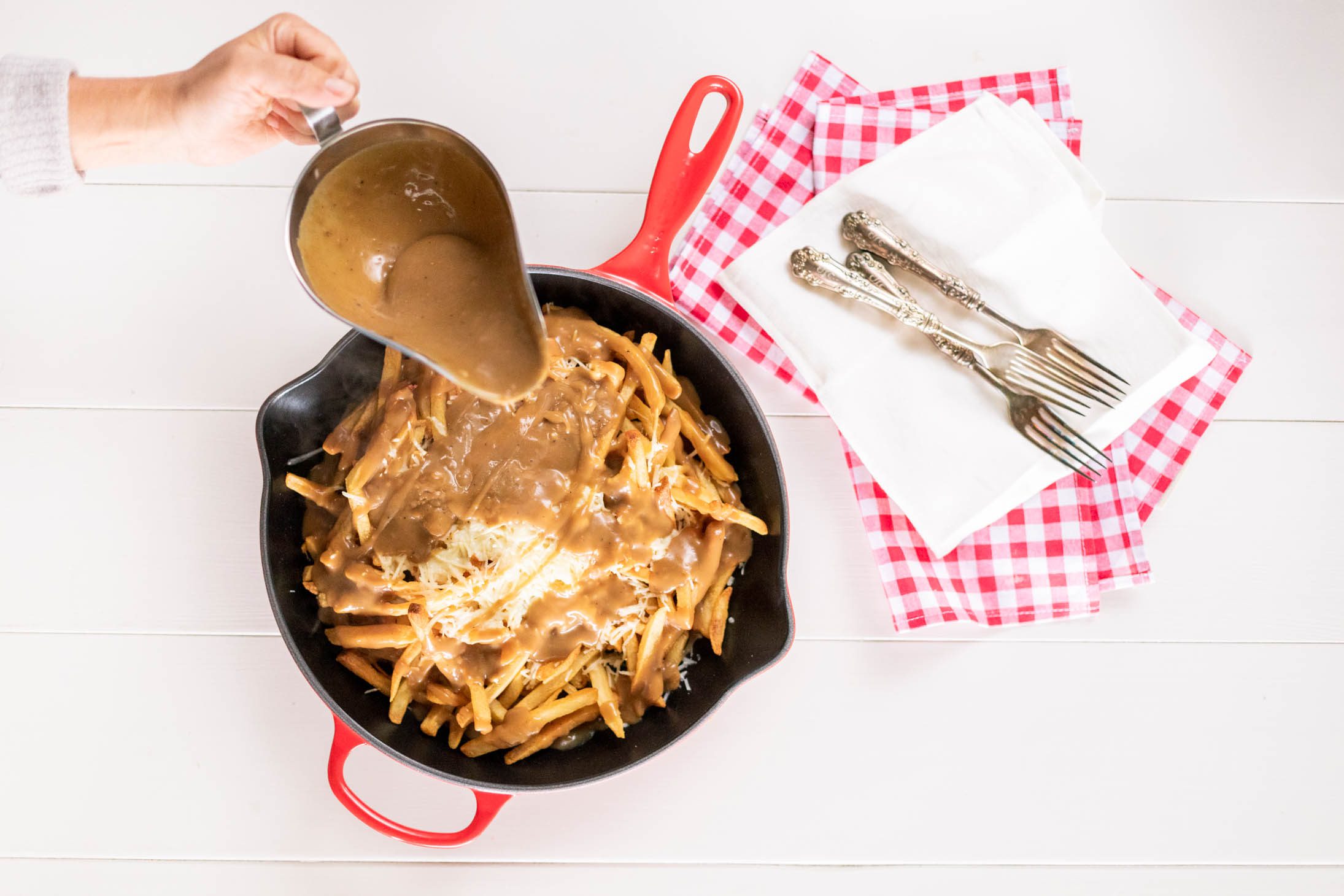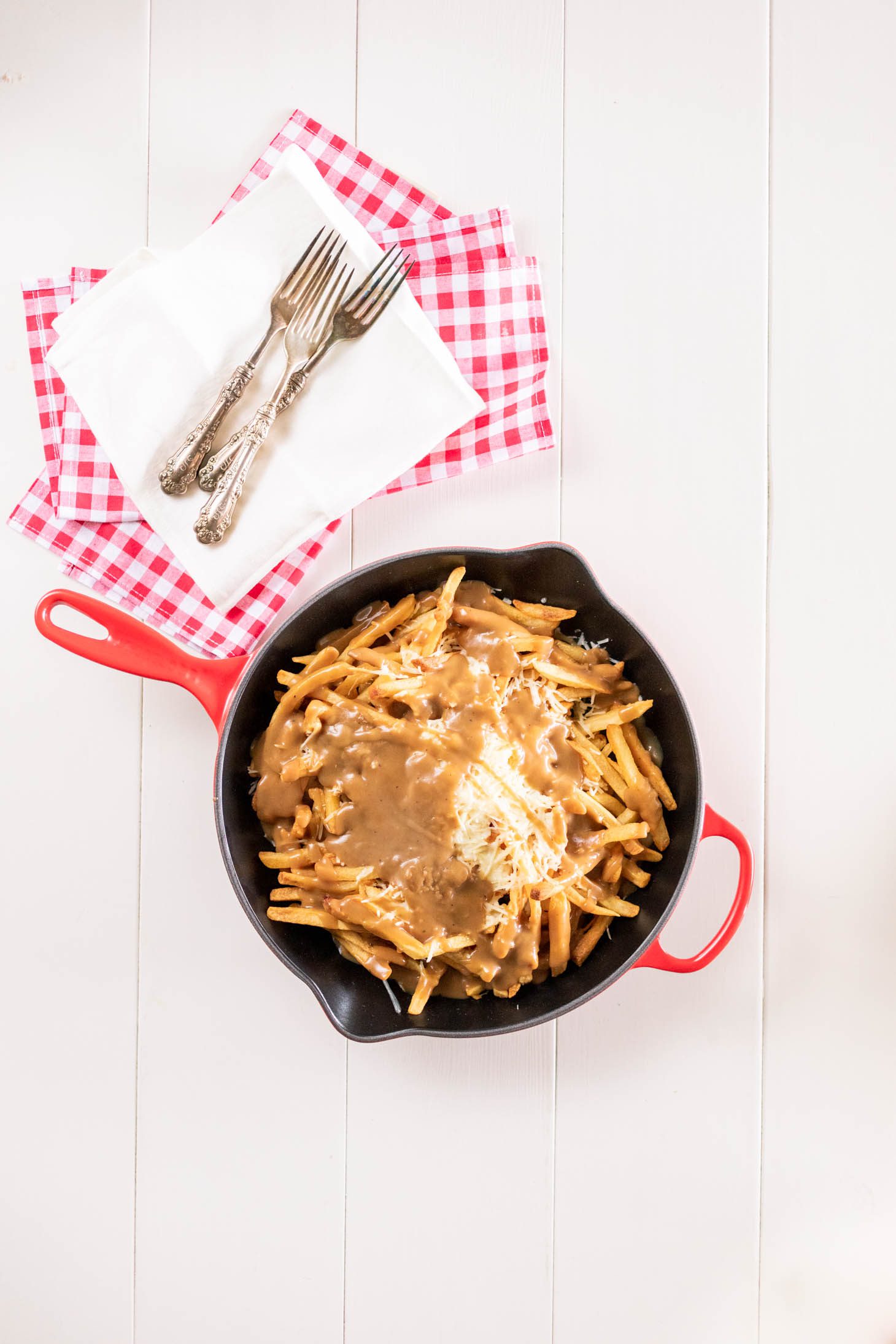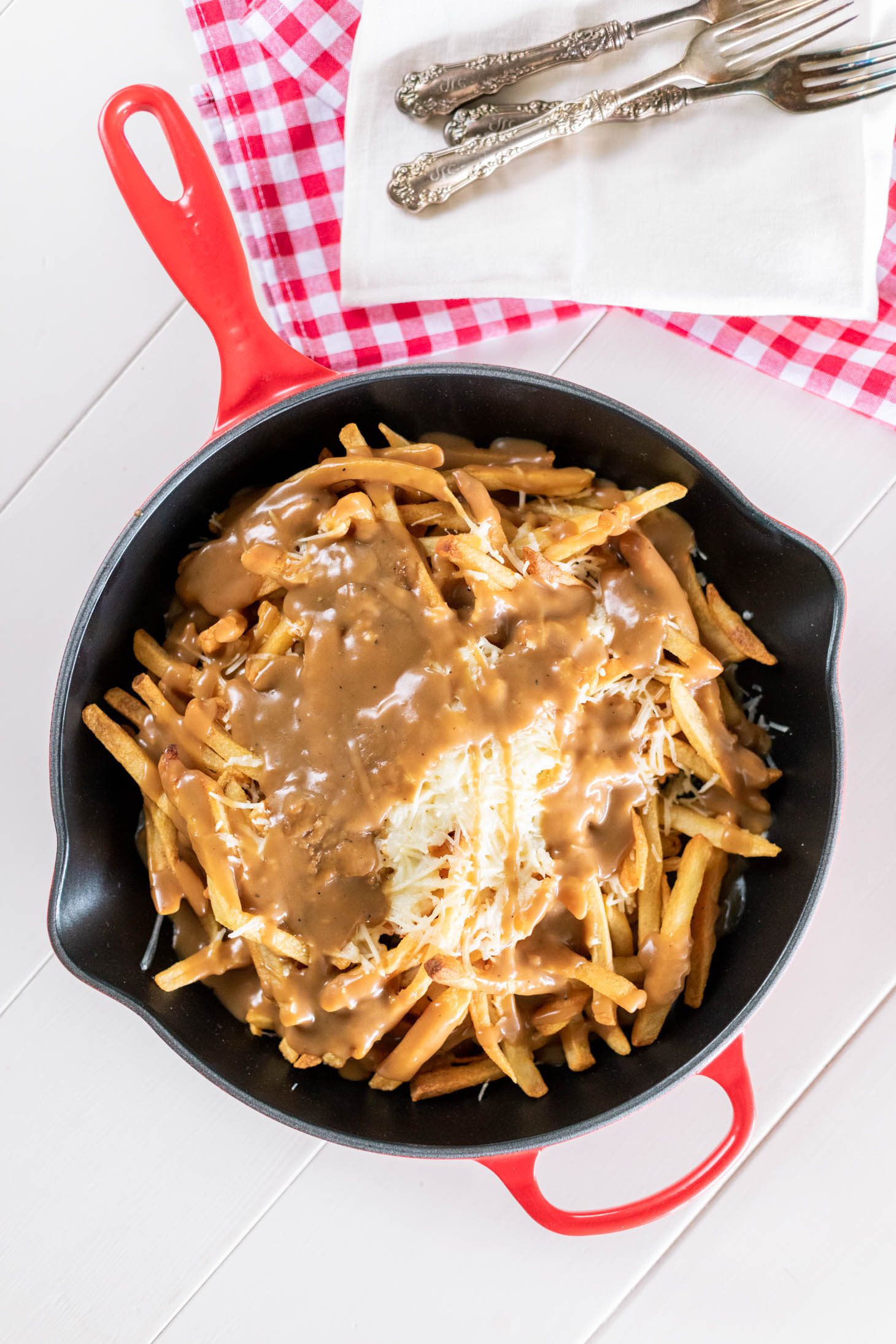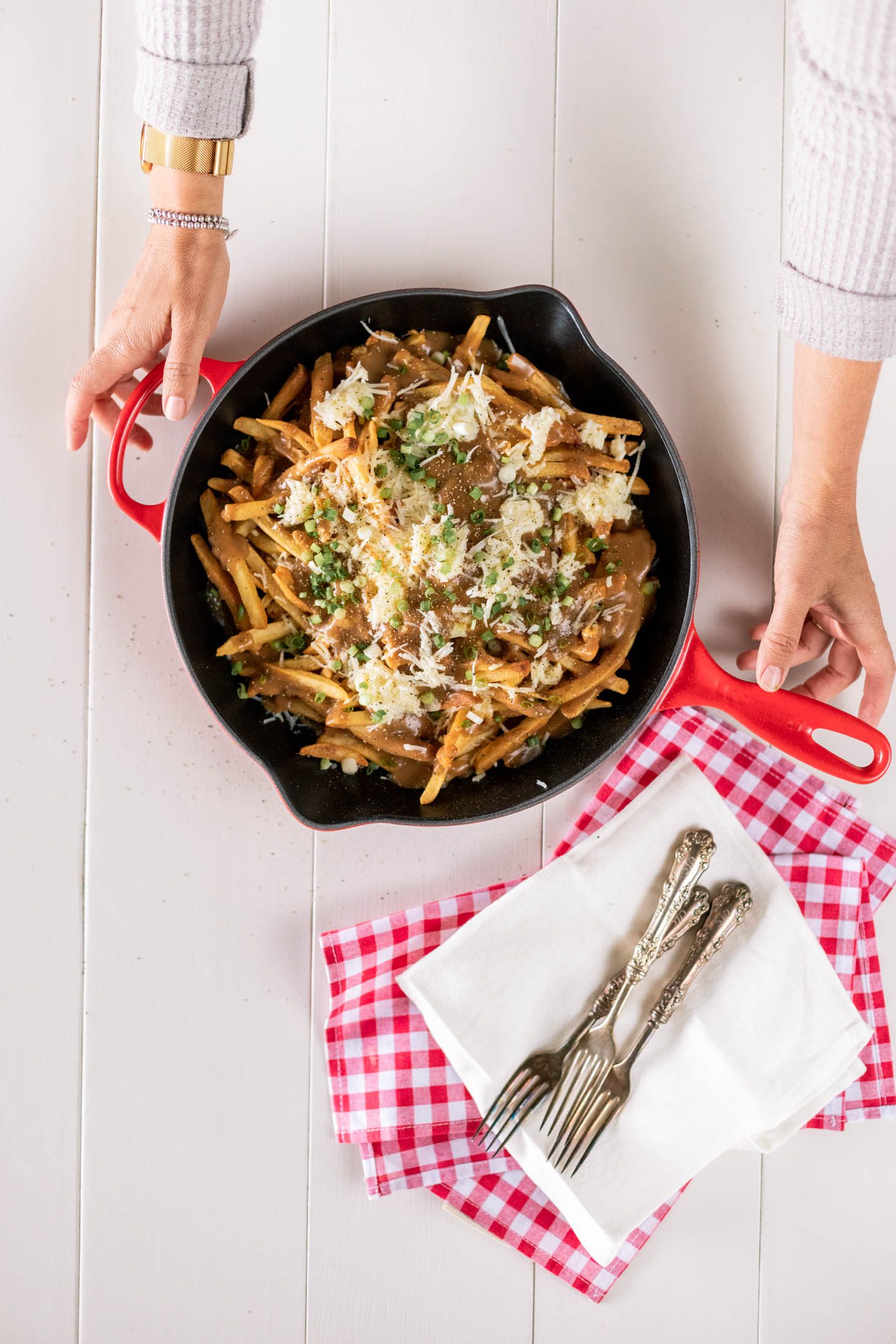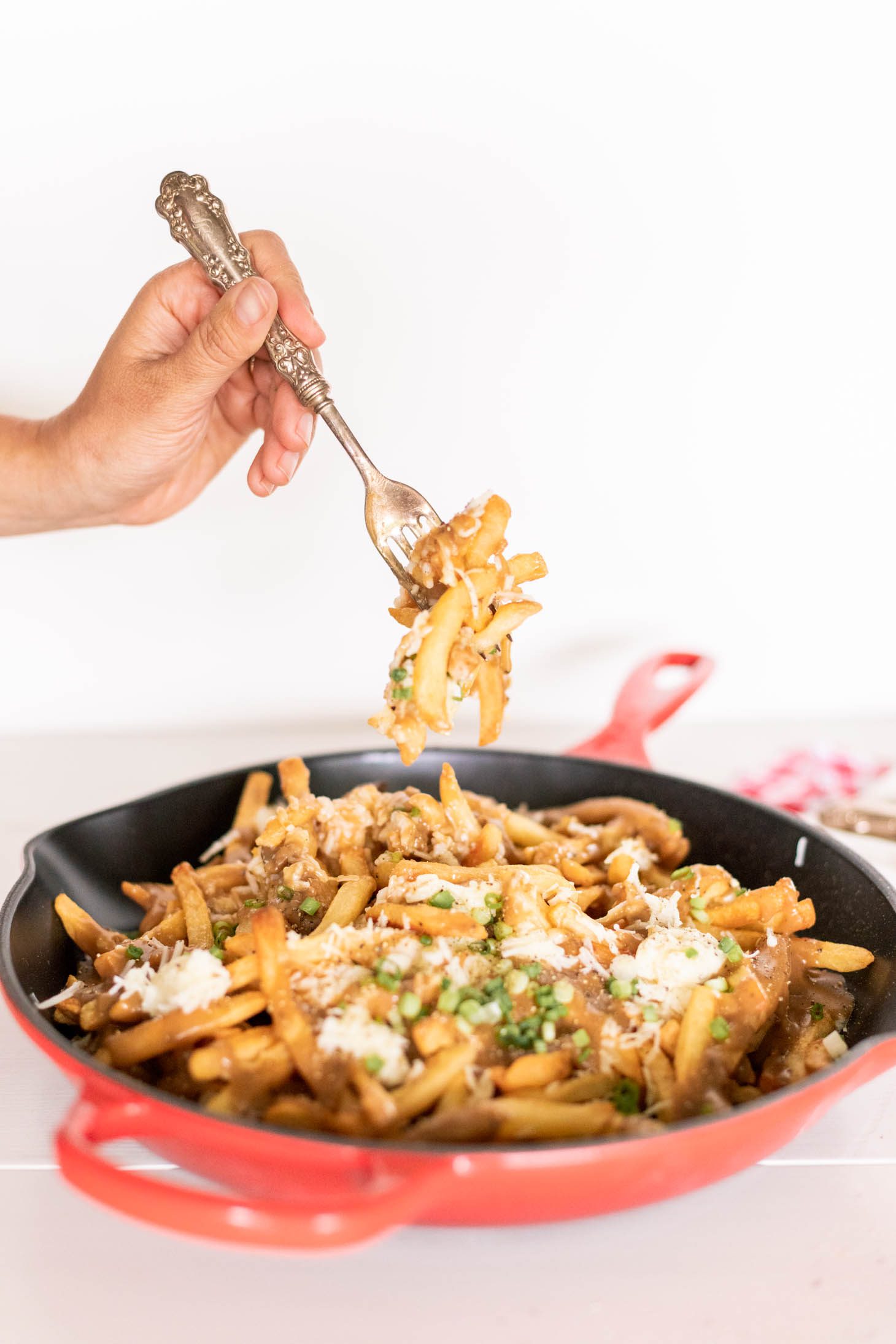 Ingredients
Instructions
Pre-heat your oven and cook your fries as per the instructions on the package. Remember to avoid overcooking the fries as they will be placed back in the oven with the cheese on top until the cheese is nice and stringy!
While your fries are cooking, begin making the gravy. Add the veggie base and water to a small pot (follow the instructions on the package of the stock for precise measurements, you can use any veggie stock you like but I love using the Better Than Bouillon No Beef Base).
Before you let the stock boil, add in 1tbsp of flour and whisk on medium-high heat until the flour is completely dissolved in the stock. As the gravy boils it should thicken, make sure to whisk regularly. Note: If your gravy doesn't thicken, mix up a little bit of flour and water to a separate bowl on the side, make sure the roux mixture is fairly thin and slowly add to gravy to thicken. Also make sure the temperature isn't too hot while doing this.
Once your gravy has reached your desired thickness, add pepper to taste and stir.
Once your fries are cooked (but not over cooked!), load them up with Emborg vegan shredded cheese and pop them back in the oven until the cheese melts!
Once the cheese is melted, pull the fries out of the oven, top with gravy and diced chives and enjoy!
https://jillianharris.com/classic-vegan-poutine/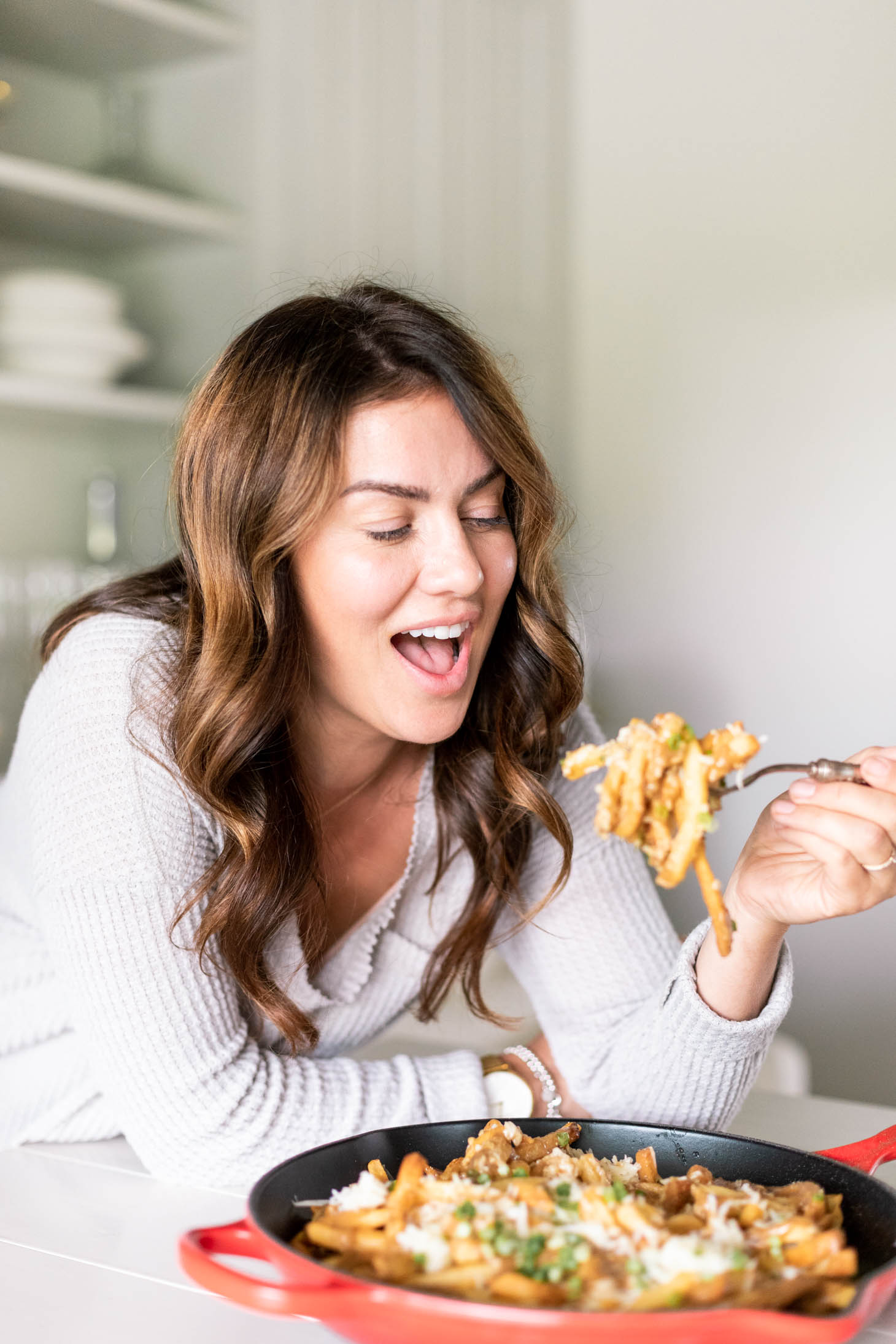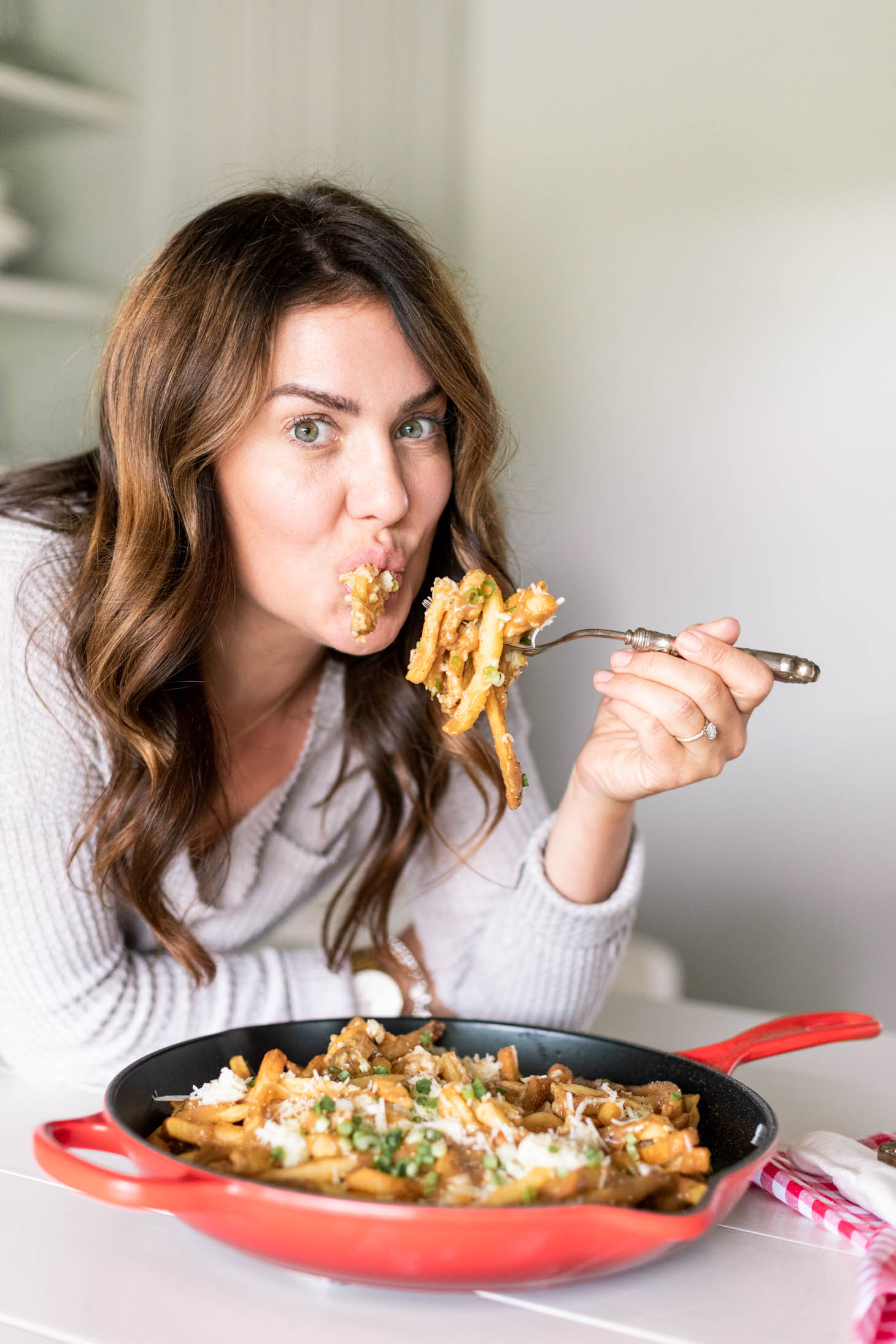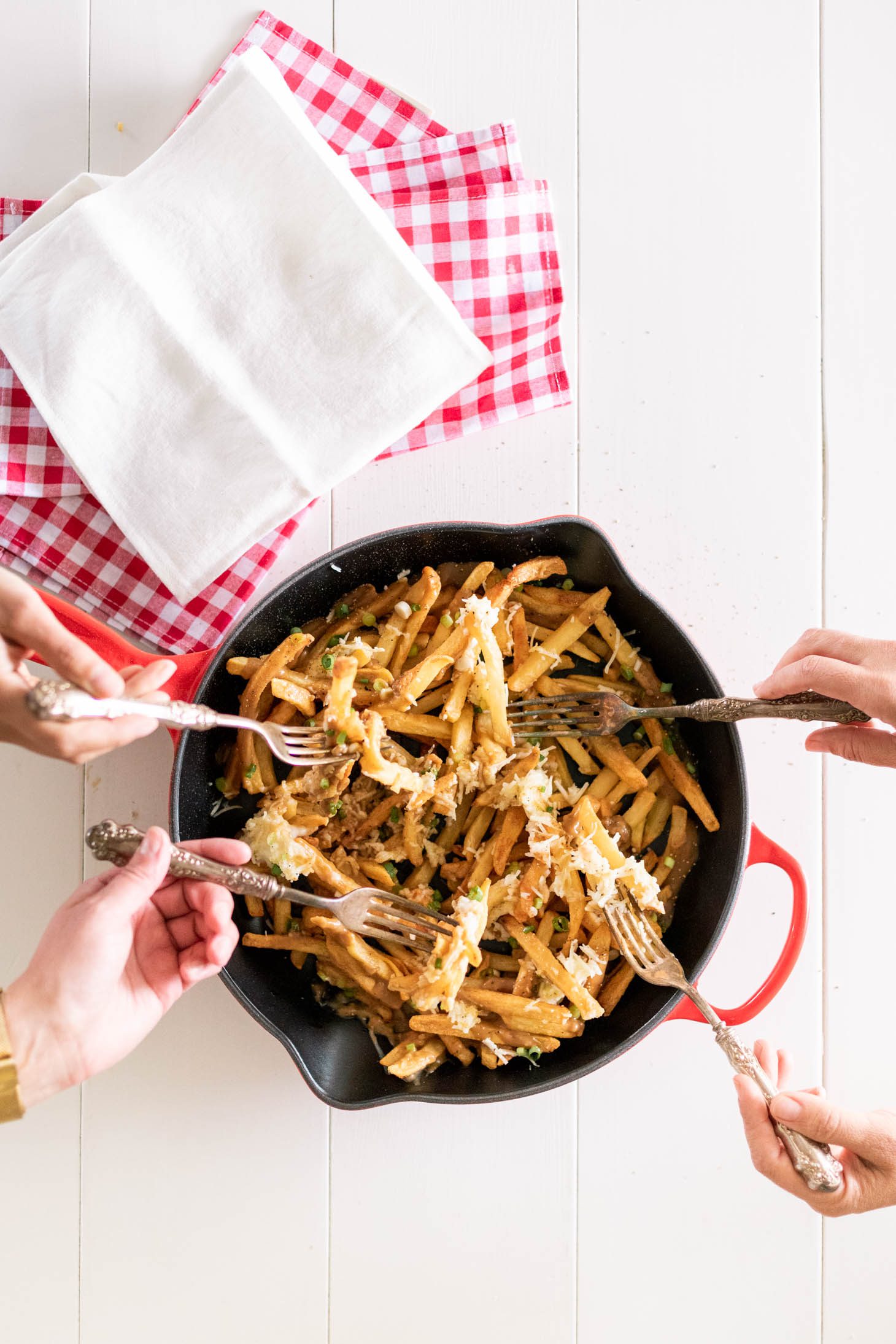 There you have it! This recipe is the perfect comfort food dish to serve up at your next party!
xo
Jilly