Finding a good vegan yogurt is no small feat! So, my cousin Tori from Fraiche Nutrition decided to roll up her sleeves and figure out how to make it from scratch!! After a couple of (failed ?) attempts, the simplest recipe (modeled after the one from Minimalist Baker) was a WINNER!! I can't WAIT for Tori to share this with you so I'm going to let her take it from here!!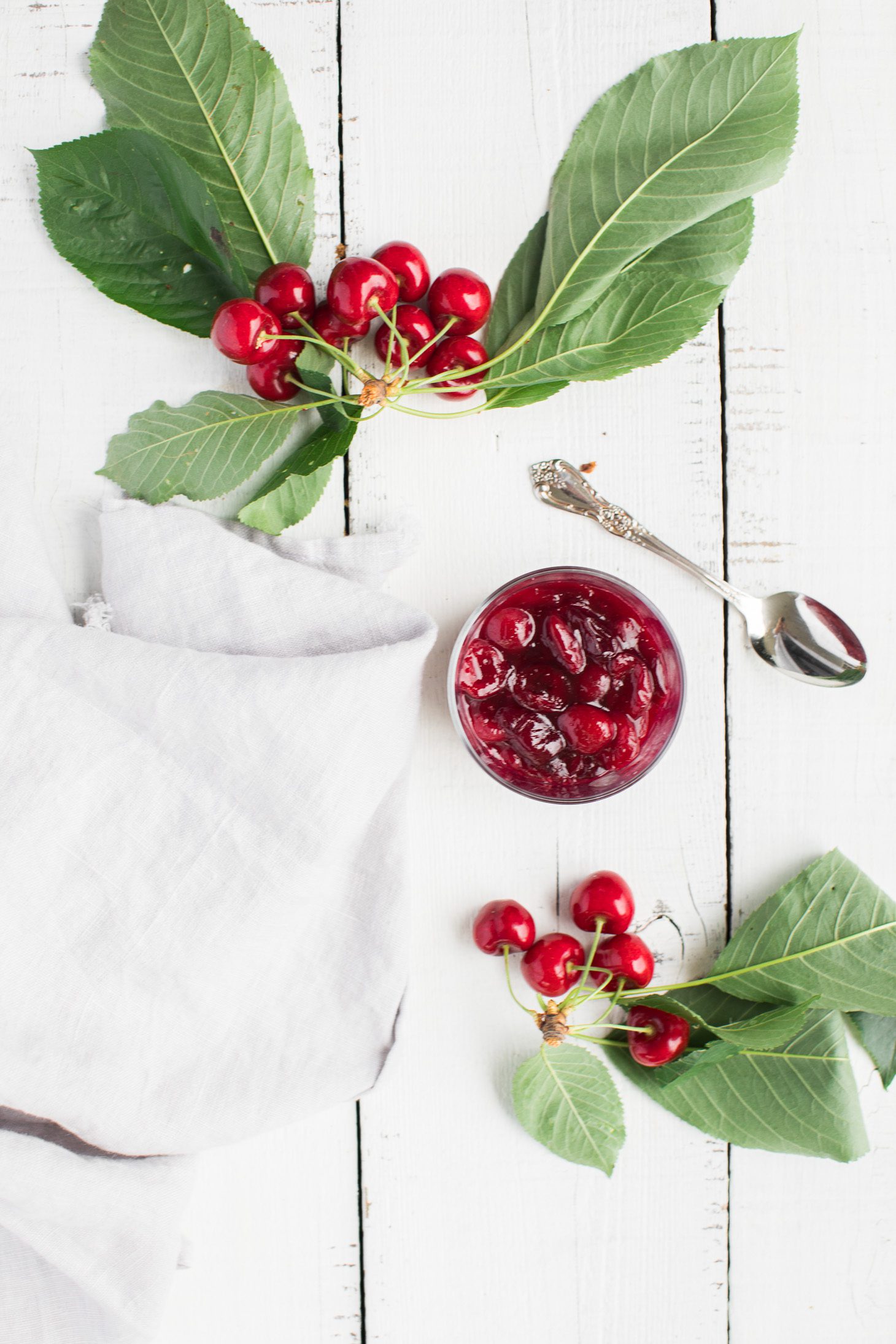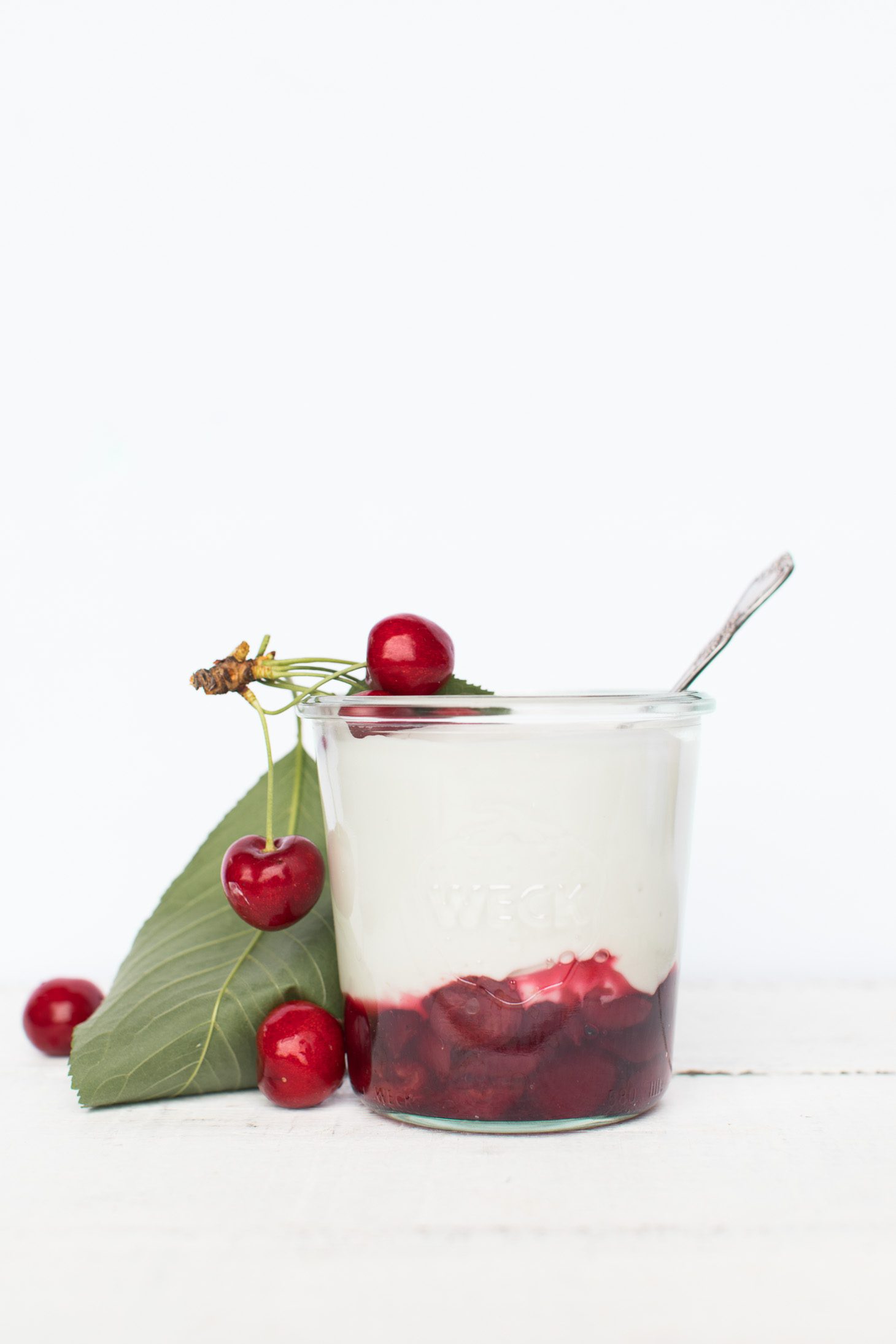 Hi everyone!! Tori here! This no-fuss method requires 1 step and 2 ingredients: our kind of recipe! Since it's cherry season here we gave it an Okanagan twist and created a vegan cherry yogurt that is rich and creamy and so so yummy! If you like a sweeter yogurt simply stir in the maple syrup (to taste) as indicated in the recipe.
A couple of things: we used the Genuine Health 50 billion probiotic which is available both in Canada and the US. As far as coconut milk is concerned, make sure you get a premium brand: we used Thai Kitchen Premium Organic Coconut Milk. We tried it with another brand that wasn't as thick and it didn't work. Also, rumour has it that probiotics don't like metal so we stirred it with the end of a wooden spoon just in case lol. If you don't have cheesecloth just use a paper towel. I think that's it! Would love to hear what you think if you give it a whirl!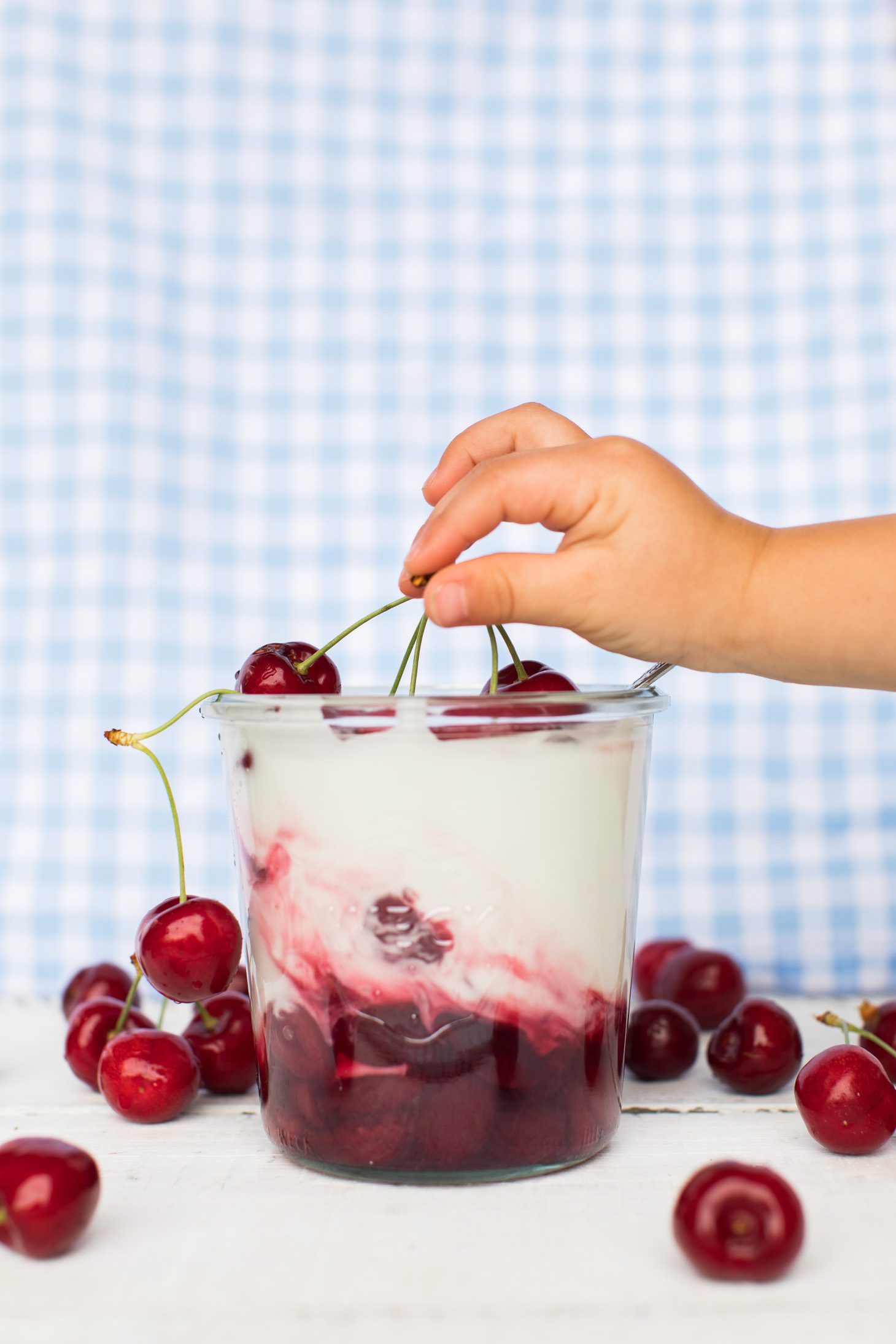 Ingredients
1-400 ml can Thai Kitchen Premium Organic Coconut Milk
2 capsules Genuine Health 50 billion probiotic
1 ½ cups pitted halved fresh cherries
2 tablespoons maple syrup, divided
½ teaspoon cornstarch
water
¼ teaspoon almond extract (optional)
Instructions
Place the coconut milk into a sterilized large (minimum 500ml) glass jar. Open one of the capsules of probiotics carefully and evenly sprinkle it on top of the coconut milk while stirring with the end of a wooden spoon. Repeat with the remaining probiotic capsule and stir the coconut milk well to evenly incorporate the probiotic.
Cover the top of the jar with cheesecloth (or a paper towel or clean linen dishcloth) if you don't have cheesecloth), fasten it with a rubber band or twine around the lip of the jar, and leave it at room temperature for 48 hours. It will get thick and tangy!
Transfer the jar to the fridge (it will thicken further) for up to 5 days.
To make the cherry compote, place the cherries and 1 tablespoon of maple syrup with a splash of water (a couple of tablespoons to prevent it from scorching) in a small saucepan on medium-low heat. Cook the cherries until they are softened, about 10 minutes, stirring frequently and adding more water if needed.
In a small cup, mix together the cornstarch with 1-2 tablespoons of water until smooth. Slowly add it to the cherries while stirring and cook at a low boil for 1 minute, until the compote has thickened. Remove from the heat and add the almond extract if desired (it will give the compote an amaretto type of flavour, completely optional!). Refrigerate until cool.
Taste the yogurt and add a tablespoon or so of maple syrup if desired to make it sweeter. Serve the yogurt with the cherry compote and enjoy!
https://jillianharris.com/okanagan-cherry-coconut-yogurt/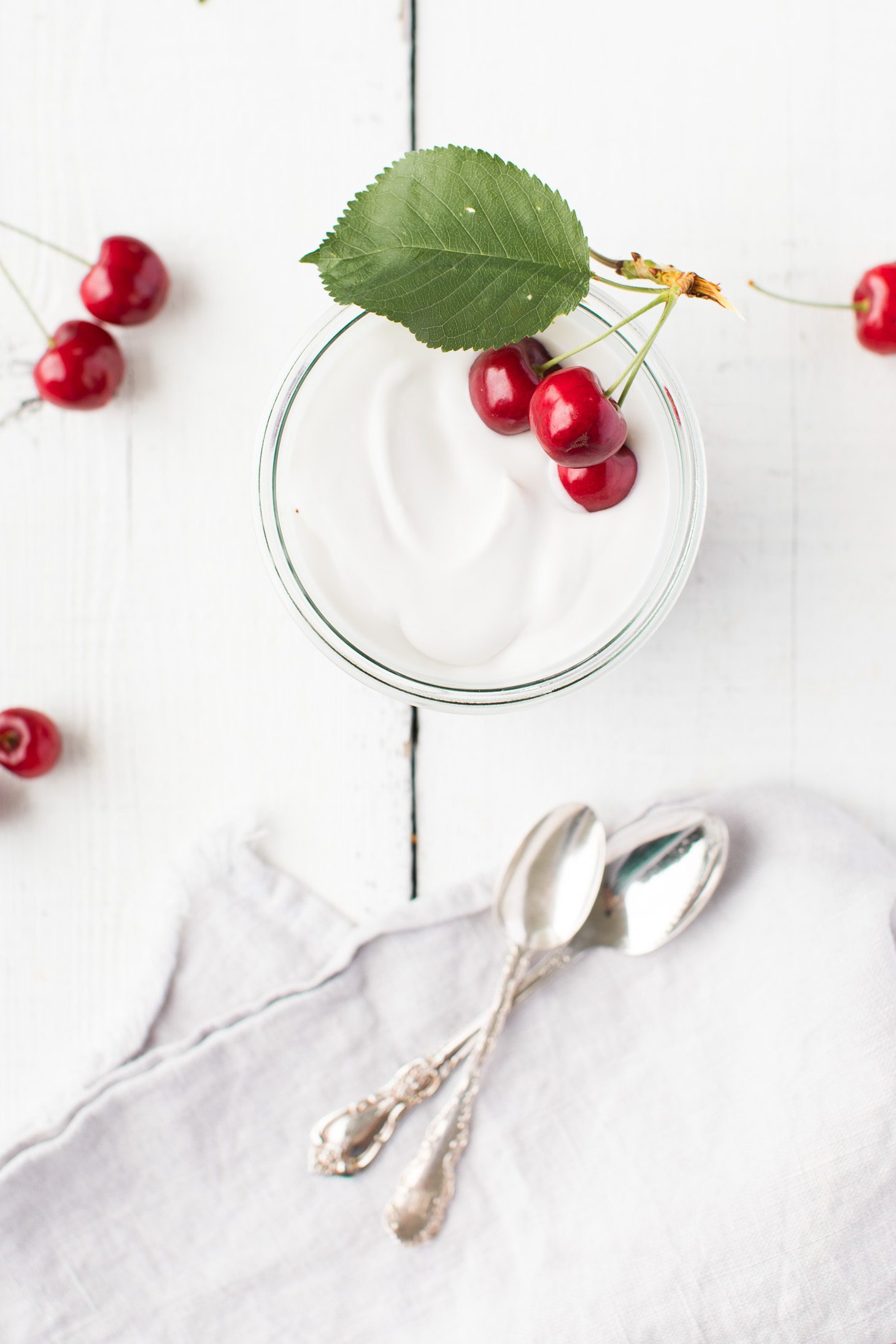 There you have it, everyone!!! I hope you enjoy this delicious little treat!!
xo