I know … I know, you were probably expecting a detailed blog post with all of my favourite Black Friday sales to shop today. But, when we were reflecting on this post as a team we realized that more than ever before our community and small businesses really need our help! This year has given us all a run for our money and my heart breaks for all of the small businesses that are struggling!
Without further adieu, I'm sharing all of my favourite BIPOC owned, female-owned, LGBTQIA2S+ shops, and local businesses with you today, so shop till you drop! PLUS, many of these brands are also taking part in Black Friday sales!
So, today I encourage you to buy from that small business instead of the big box retailers! I guarantee you that every purchase made from a small business has the owner happy dancing as they receive it and pack it up!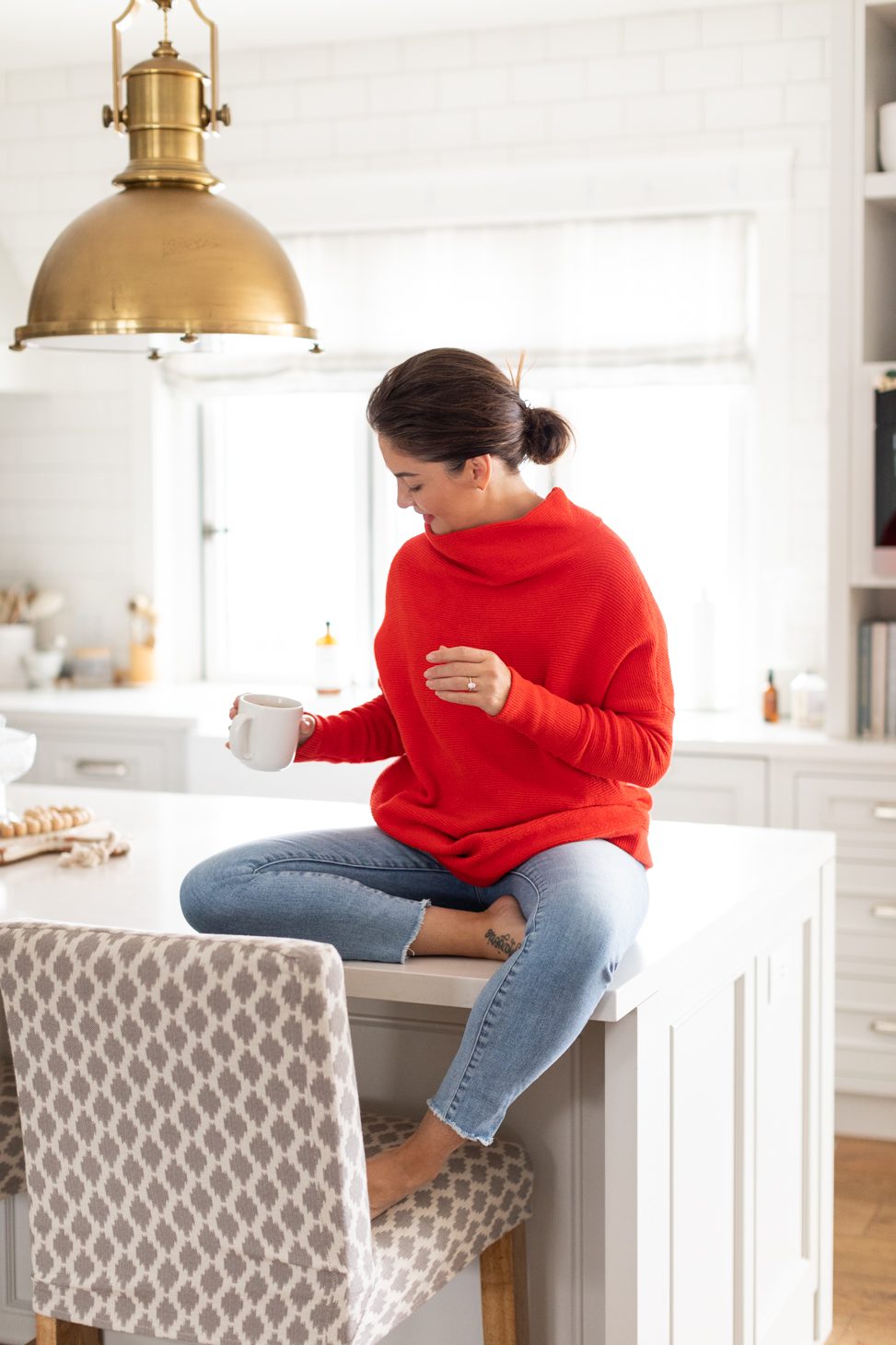 1. Clothing
One of my favourite local retailers for clothing items is Jardines Domaine! 99.9% of the time this is where all of my Free People pieces are from and they even have their own line of clothes that are out of this world. The cherry on top? They are offering 20% off for Black Friday using code HOLIDAY2020.
Kaela Kay creates the most stunning pieces (and not to mention, Kaela Kay was our Golden Ticket item in the Winter 2020 Jilly Box!). If you are looking for a dress perfect for all of your holiday festivities, I have one in mind just for you, check it out here!
It's safe to say that I'm obsessed with Fossello's! Not only is their curation of clothing on-trend, but they truly have something for every lady on your list. PLUS, they are having a Black Friday sale online 20% off all products!
Do you remember my collaboration with Etsy a few years ago? Well, that's when I collaborated with Emma Knudsen, who makes the most stunning dresses! And she just so happened to collab with Holly from Teach Me Style; check out their stunning holiday-inspired dresses here!
A brand that I recently learned about through Shayla Stonechild is and can't wait to support is Leslie Hampton. The line that I have my eyes on is the athletic and leisure line and this product in particular.
If you follow me on Instagram you know that I LOVE Finders Keephers online boutique. I'm currently wearing these pieces on repeat For Love and Lemons Florentina Sweater and this Free People Brookside Tunic. PLUS, their entire site is currently 40% off for Black Friday!
Do you remember the JH Erin Cardigan from Shop The Skinny that was featured in the Spring 2020 Jilly Box?! Well, we just so happened to have a few extras left in stock, and I have to say that they make the PERFECT gift for any lady in your life AND they're on sale! You can get your hands on one here!
Great minds think alike! 😏 Jilly's Boutique is another online clothing retailer that carries some of my favourite brands like Free People, Brunette the Label, and Lack of Color! Plus, they have an assortment of other items available for everyone on your list!
You've probably already heard the news but I just launched another collaboration with Smash + Tess. That's right, the Harris Hoodie and Jilly Jogger are now available in a holiday-inspired RED! PLUS, they have the mini version available too so you can match with your mini!
I was recently introduced to Little White House Co. a few months ago and received a few of their collaboration pieces with Monika Hibbs. I was completely blown away by the quality of their pieces and just how freakin' cute each one was. So much so that I even got some of my Christmas shopping done for a few very special ladies in my life 😉
Another one of my fave local boutiques is Collins Street! If you don't follow her on Instagram you must. This year has been quite the whirlwind for her and her outlook still remains so positive. PLUS, she stocks her online store with the most trendy items, it will not disappoint!
2. Accessories
Your one-stop-shop for all-thing hats! I just discovered Monrowe NYC this year and let me tell you, their hats are a piece of art! If you have a person on your list that is crazy about hats, look no further!
Hawkmoth Bead Co. is one of my favourite finds this year! I absolutely love their delicate handmade beaded earrings. Her earrings are in very high demand and sells out quite frequently, so get your hands on them while you can!
Do you have someone on your list that loves fine jewelry? Well, let me fill you in on a little secret, Lavender & Grace, a Kelowna based shop sells the most delicate pieces. Some of my favourites are this gold mask chain, this compact jewelry case (for when we can travel again!) and this adorable set of gold beaded bracelets! PLUS, they are having a Black Friday sale and everything is 15% off!
Shop Quince is a relatively new business in the heart of the Okanagan, but they sell the most adorable pieces! Here you'll find everything from gorgeous statement straw bags, to throw pillows and blankets! Make sure to check them out if you have an accessory or home decor lover on your list! Use code BLACKFRIDAY for 15% off of your order.
Another one of my favourite local shops to buy all-things jewelry related! Franky Rose is owned and operated by the most dynamic sister duo and they curate the most stunning pieces!
Last but not least in the accessory department is none other than Melanie Auld. Melanie Auld and I collaborated on the Adorned collection a few years ago and it's still going strong! I seriously cannot leave the house without my necklace, and to be truthful… I never take it off! PLUS, the collection is included in their Black Friday sale, run don't walk!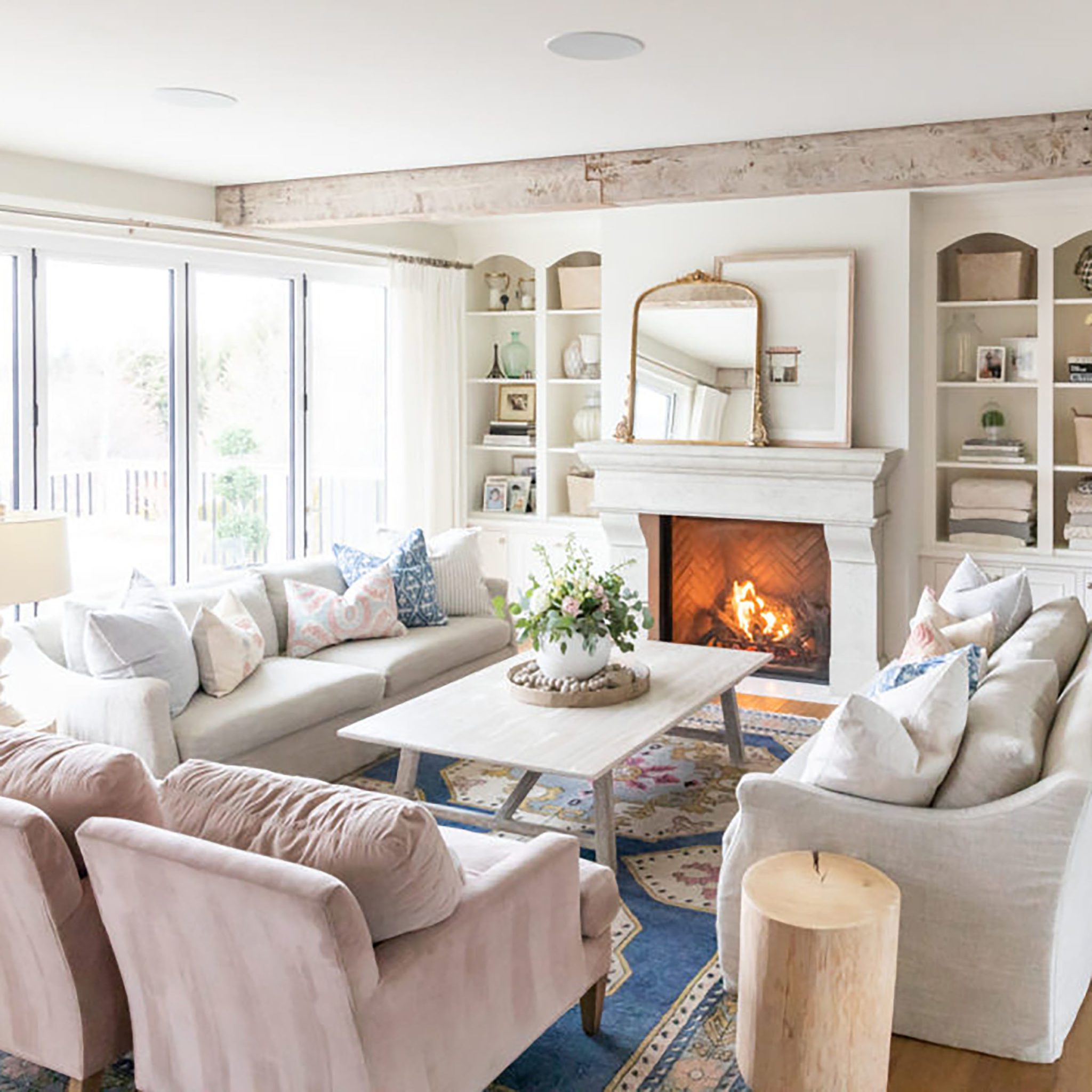 3. Home Decor
I've been shopping at The Cross Design & Decor for as long as I can remember! It's one of my all-time favourite spots to visit when I'm in Vancouver. Some of my favourite items from The Cross is this Happy Place sign, White Heart Prayer Beads and this Kostinos Wall Wreath.
Ok, Madame de la Maison is a new find for me, but can we just talk about their table linens for a second… they are STUNNING! I am currently adding these linen napkins to my cart as a little holiday treat for me 😉
Red Clay Pottery Co.
You seriously can't go wrong with pottery, not only is it a great gift for yourself but it such an amazing gift for the home decor lover! Red Clay Pottery Co. is another recent find (thanks again, Shayla!!) and I'm obsessed with all of her pieces! 😍
Another one of my recent favourite finds is Jungalow! Do me a favour and just take a look at their website and brand, it's love at first sight for me! I'm not going to lie, I've spent a great deal of time on their page and some of my fave finds is this throw, this adorable planter and this pedestal bowl!
Candles are seriously one of my favourite items to gift! They can be so unique and personalized to anyone that you have on your list. A recent new find is Land of Daughters candles and I have my eye on this one for my girl gang!
Another brand that I learned about from Shayla Stonechild (thank you!!) is Indigo Arrows. They have the most stunning throw pillows, I need to add this to my couch asap!!
Well, there you have it! Some of my favourite small shops to support this Black Friday and Cyber Monday! If you are looking for some more suggestions make sure to head on over to my favourite brand's page or my Instagram Highlights.
Happy shopping!
xo
Jilly