Ohhhh baby!!! If you're looking for the most addicting, deliciously vegan breakfast around … you've come to the right place! LOL!! These vegan waffles are not only super easy to make, but they are insanely tasty and the strawberry butter takes them to a whole new level!
This is a quick recipe you can whip up for your family on the weekend, or bust them out as a treat for a brunch get-together with your girlfriends … but make sure you make up your plate first because these won't last long before they're gobbled up. Trust me.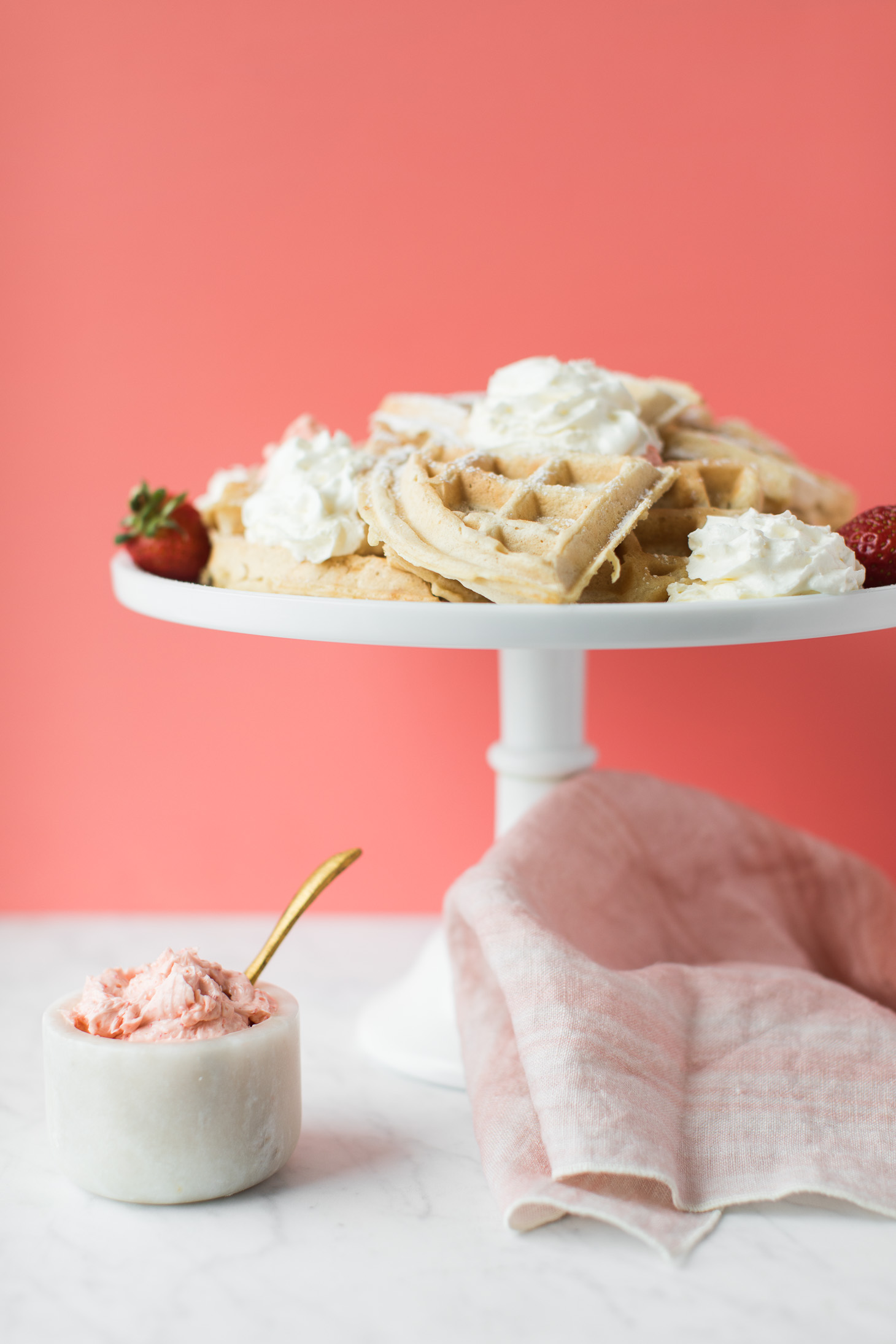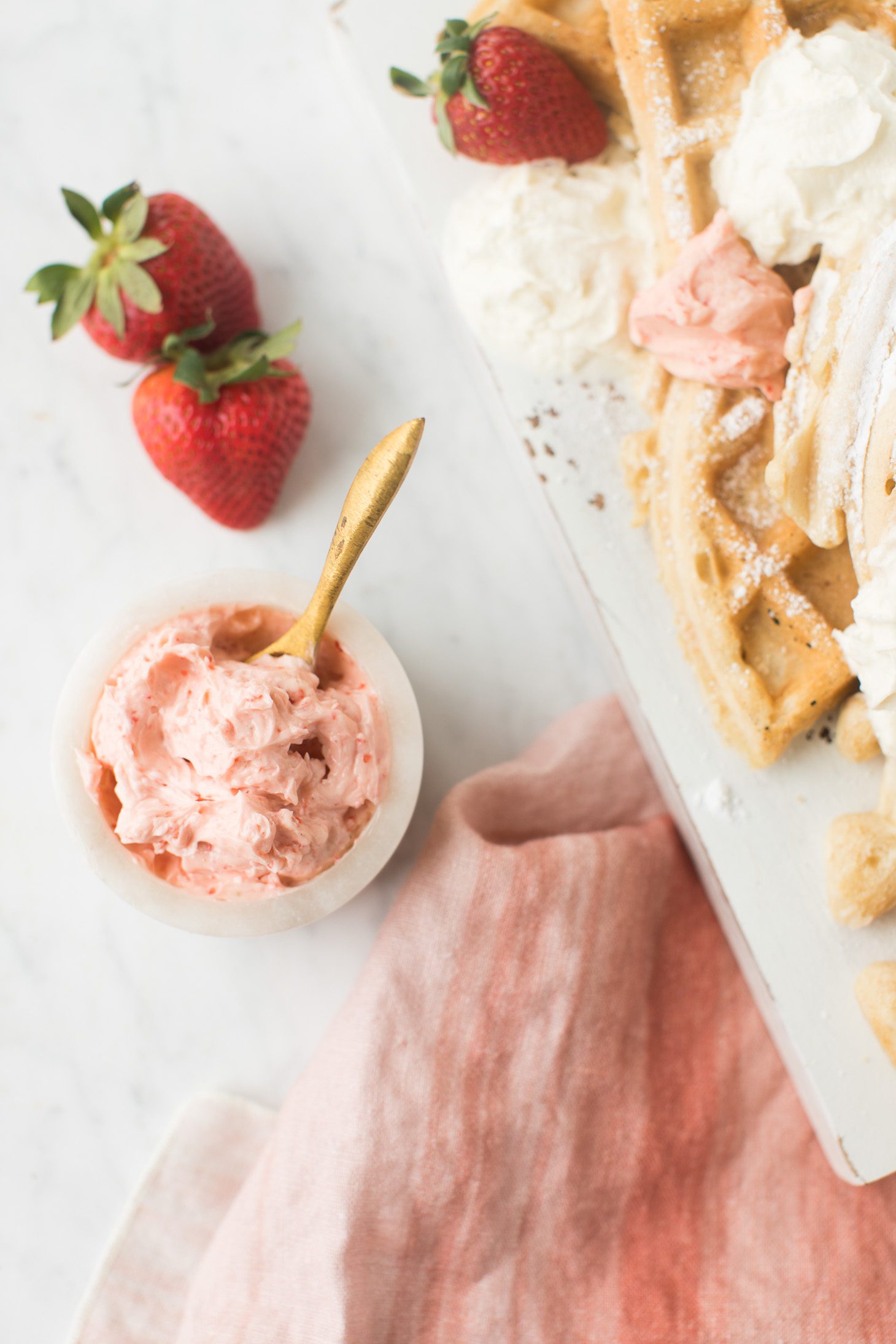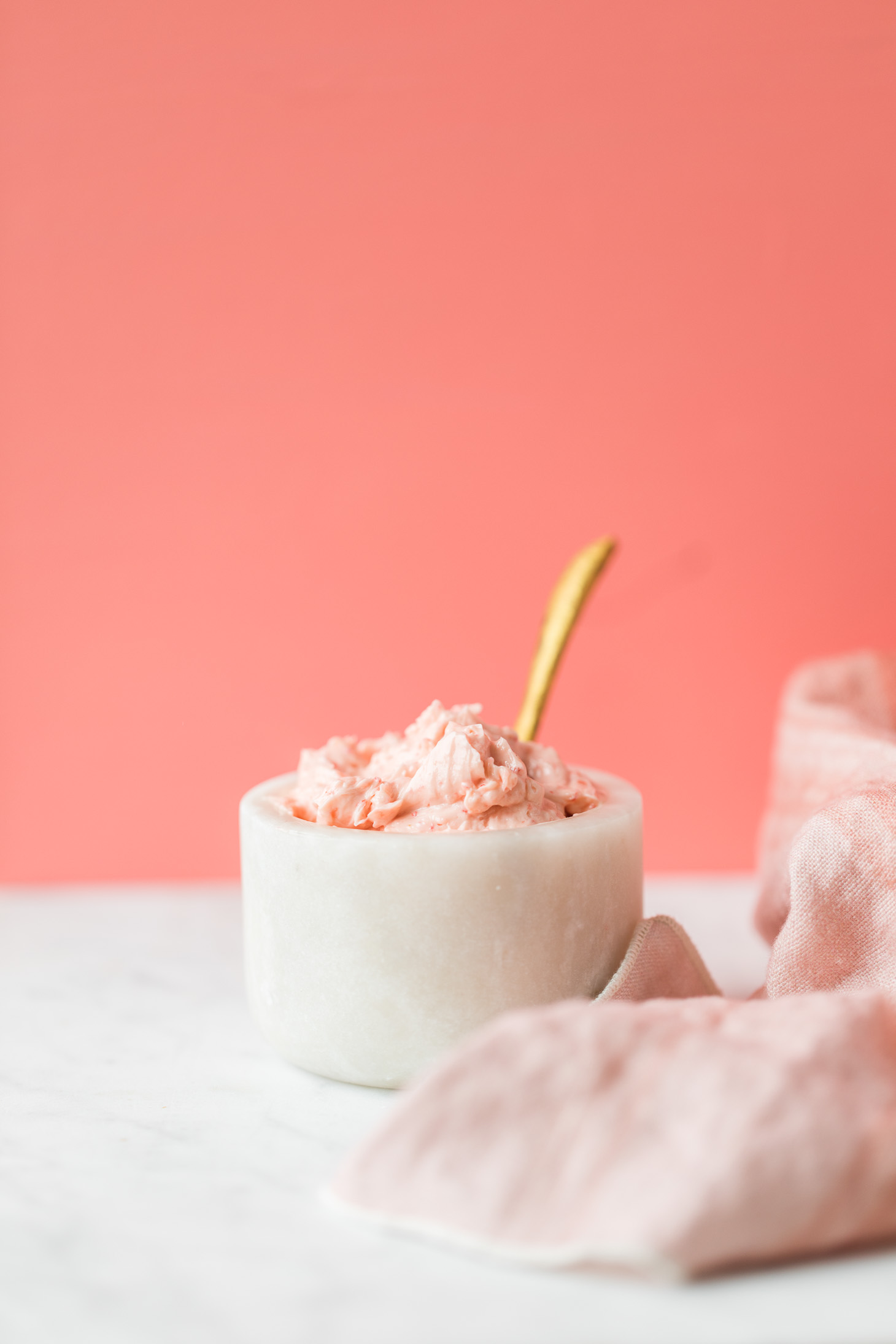 Ingredients
For the waffles

1 1/4 cup all purpose flour or flour of choice
2 tsp baking powder
1/4 tsp salt
2 tbsp coconut sugar
1 1/4 cup almond milk, or non-dairy milk of choice
2 tbsp melted coconut oil

For the strawberry butter

1 cup vegan butter
1/2 cup chopped strawberries (or berry of choice)
1 tsp vanilla
1/4 tsp salt
3 tbsp maple syrup
2 tsp vanilla extract
Instructions
Make the waffles. Preheat waffle iron and spray with nonstick cooking spray. In a large bowl, combine flour, baking powder, salt and sugar. Add in almond milk, melted oil and vanilla, and whisk until combined (do not overmix).
Add 1/3 cup of batter into waffle iron, and cook until browned. Repeat until your batter is gone.
Make the strawberry butter. In a food processor, combine all ingredients. Process until strawberries are fully combined and butter has soft pink hue with no flecks of fruit. Store in airtight container and refrigerate until ready to use.
Top the waffles with strawberry butter and enjoy!
https://jillianharris.com/vegan-waffles-strawberry-butter/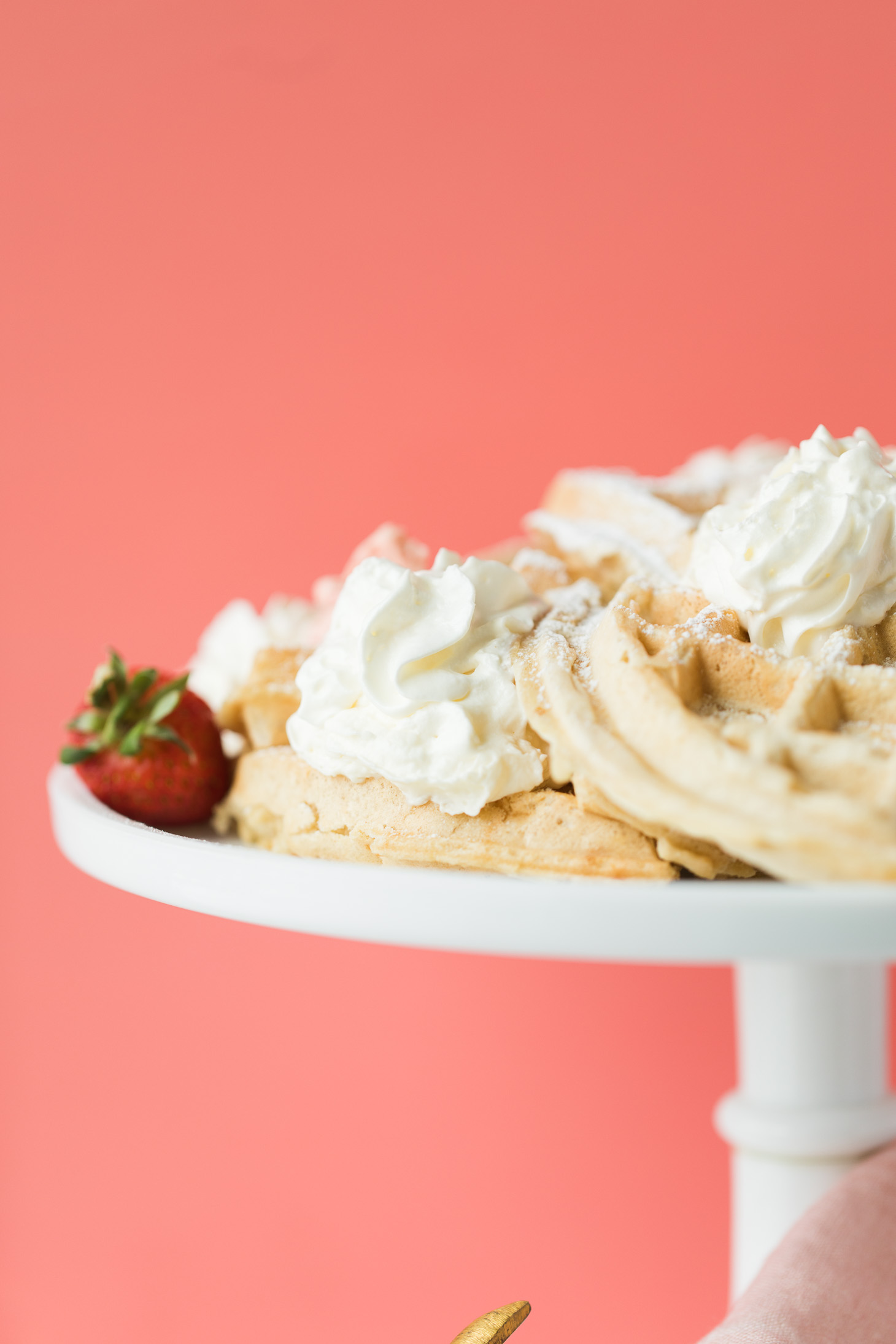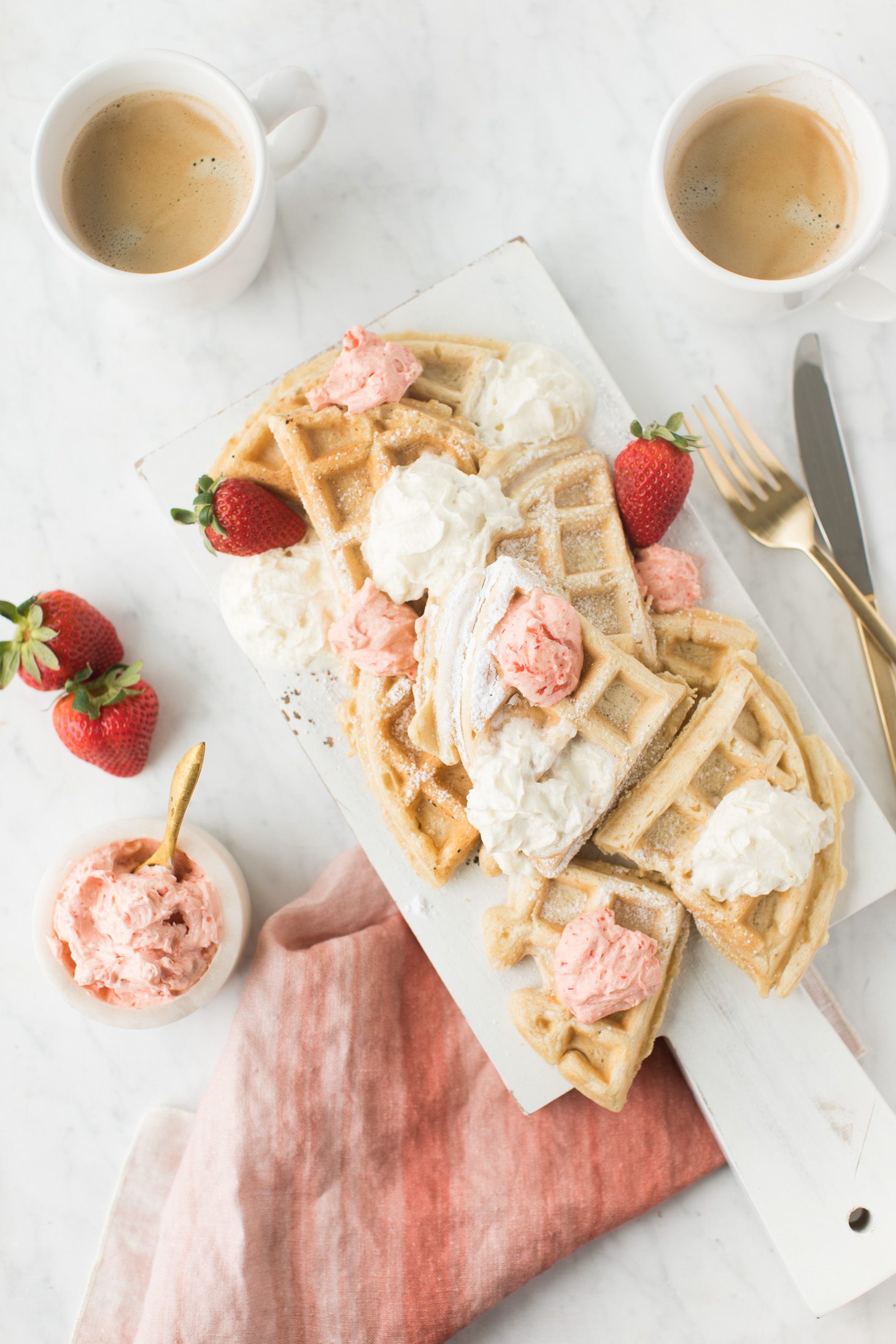 There you have it!! We hope you love this recipe as much as we do!!
xo
Jilly