Can you guys believe it's almost the end of October?! You know what that means … Halloween is quickly approaching, and if you've been following along with me for a while you'll know that I always go ALL out with our costumes! And YES, I even include the dogs! LOL!
If you don't already have your costume planned, or you have no idea what you want to dress up as this year, you have come to the right spot! I've rounded up some of my favourite costumes from the past and even what we are dressing up as this year and sharing them with you below! They are quite BOO-tiful … if you ask me! 😉
Last year Shay came up with some awesome last-minute costume ideas and not only are they cute but most of the items you can find right in your very own closet! One of these 4 costume ideas just so happens to be Sandy from Grease!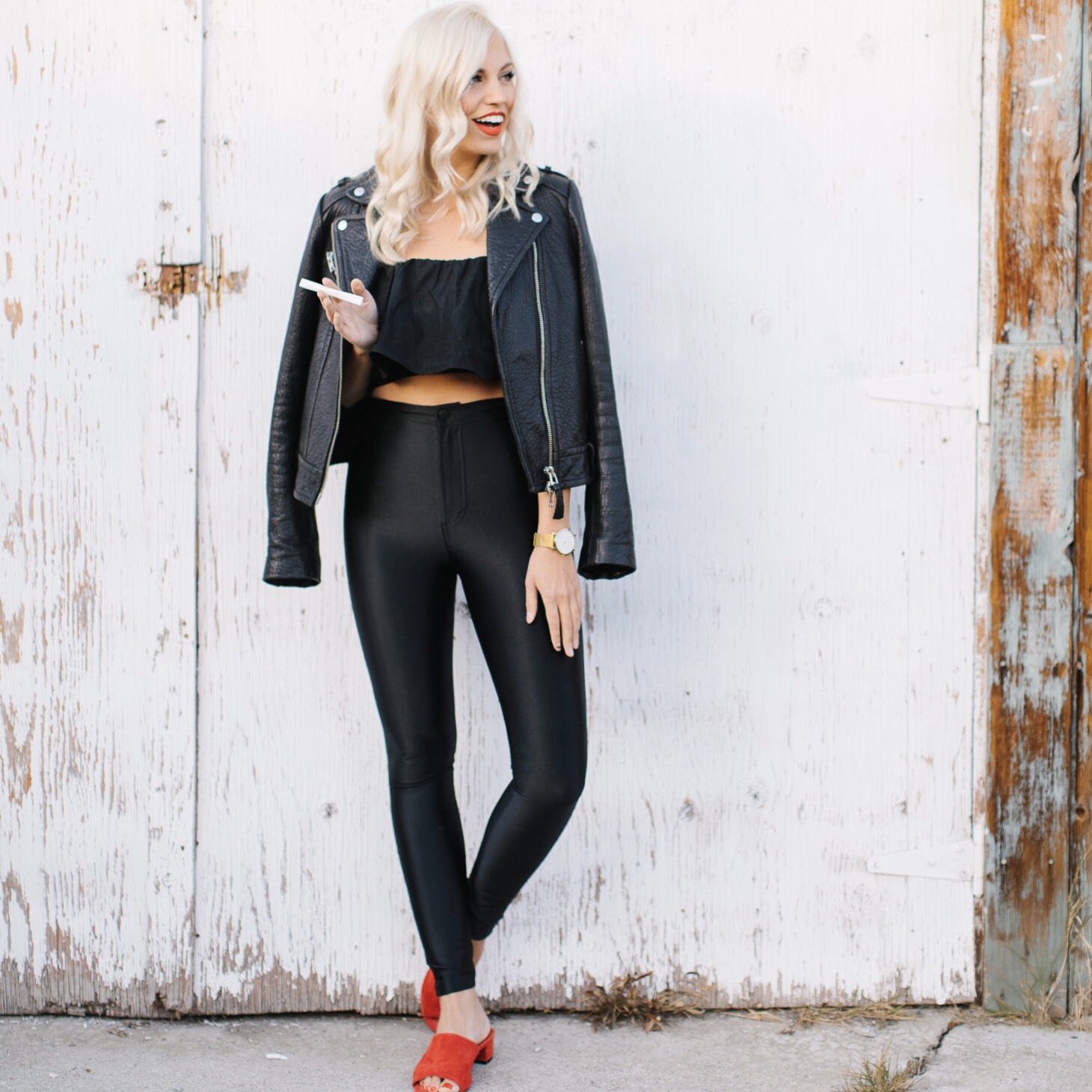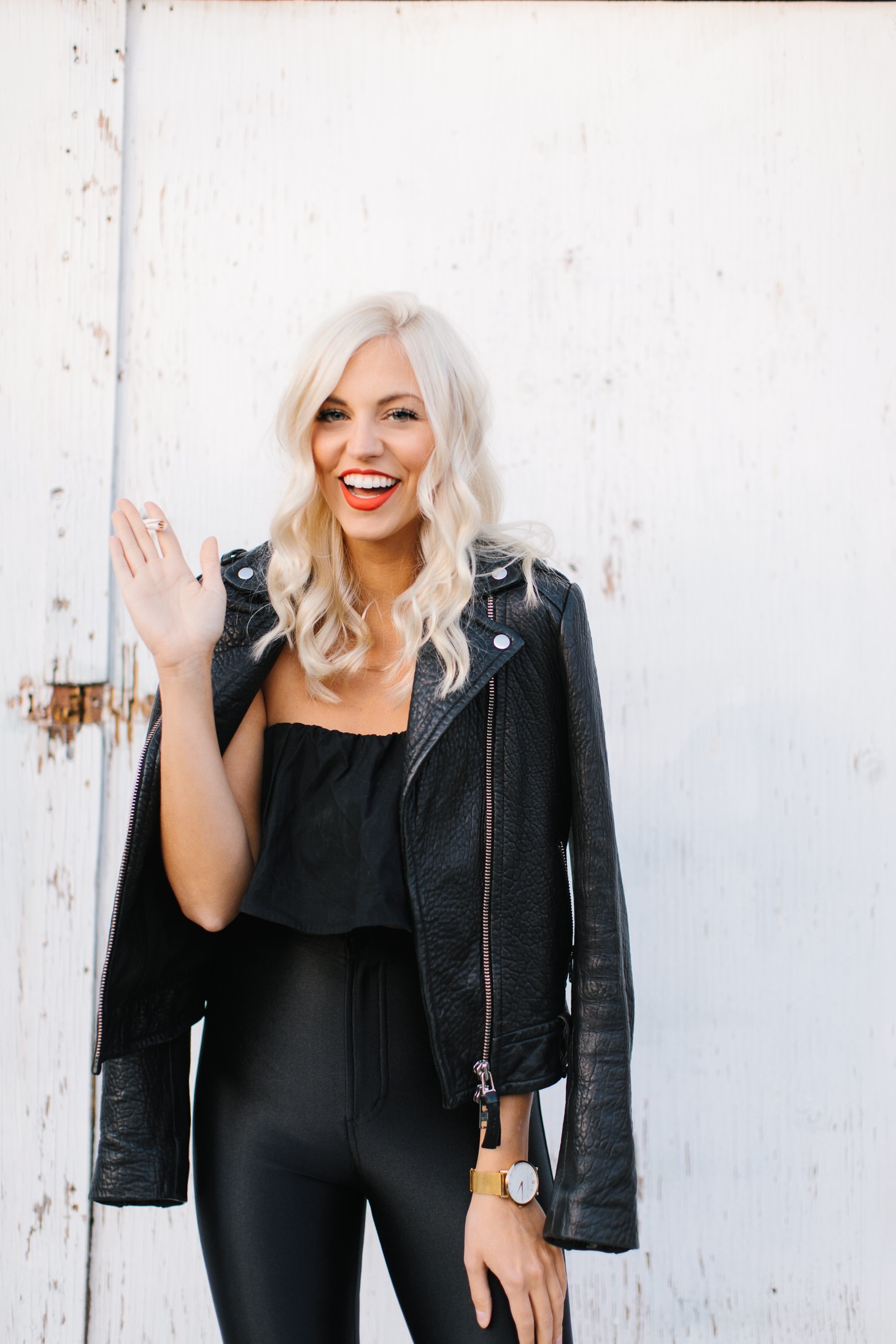 This is one of my faves! Shay did such a good job with this Karl Lagerfeld costume! This costume is quick and easy on the bank account, just borrow a tie from your boyfriend/husband/friend and you'll be ready to PARTAYYY in no time! LOL!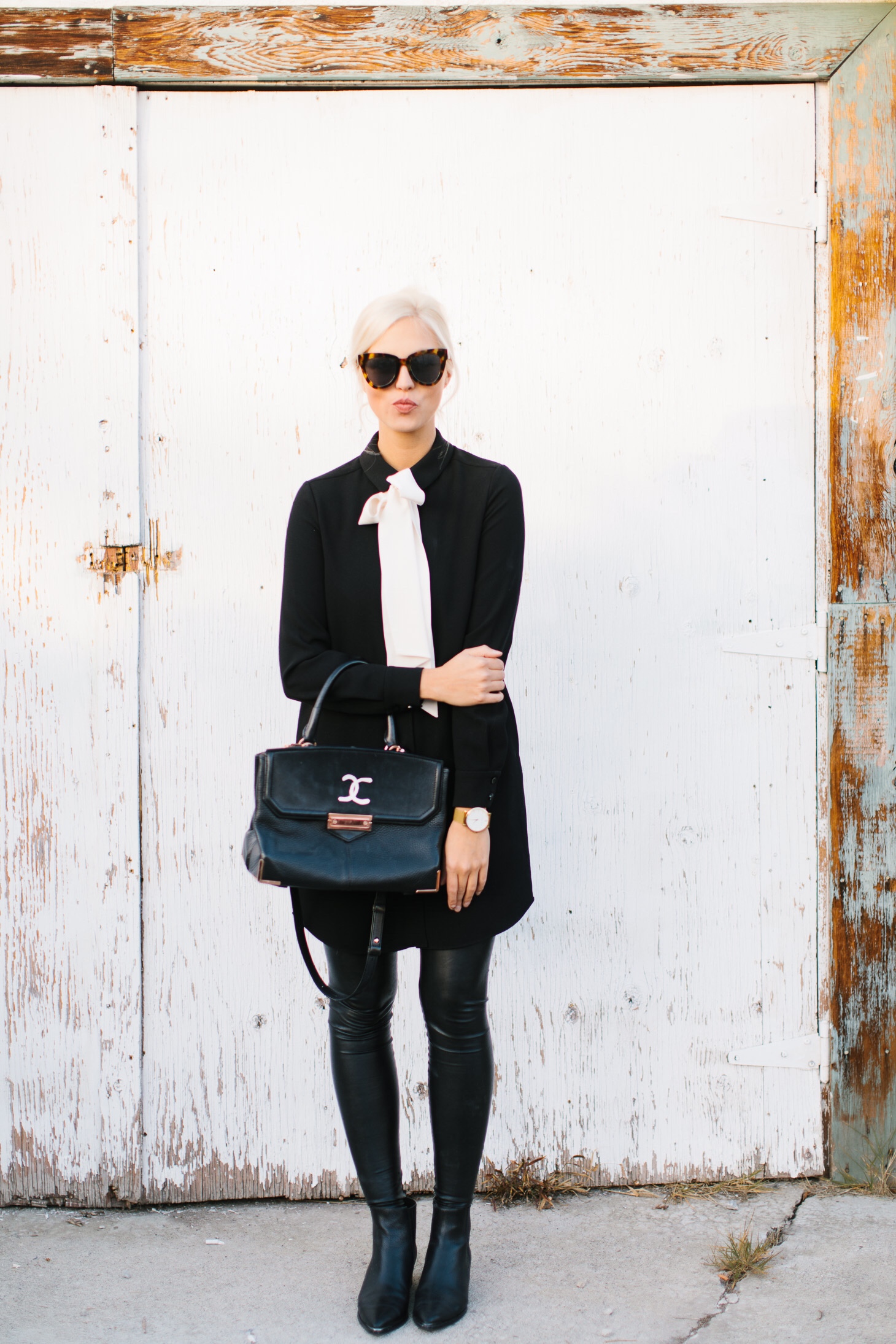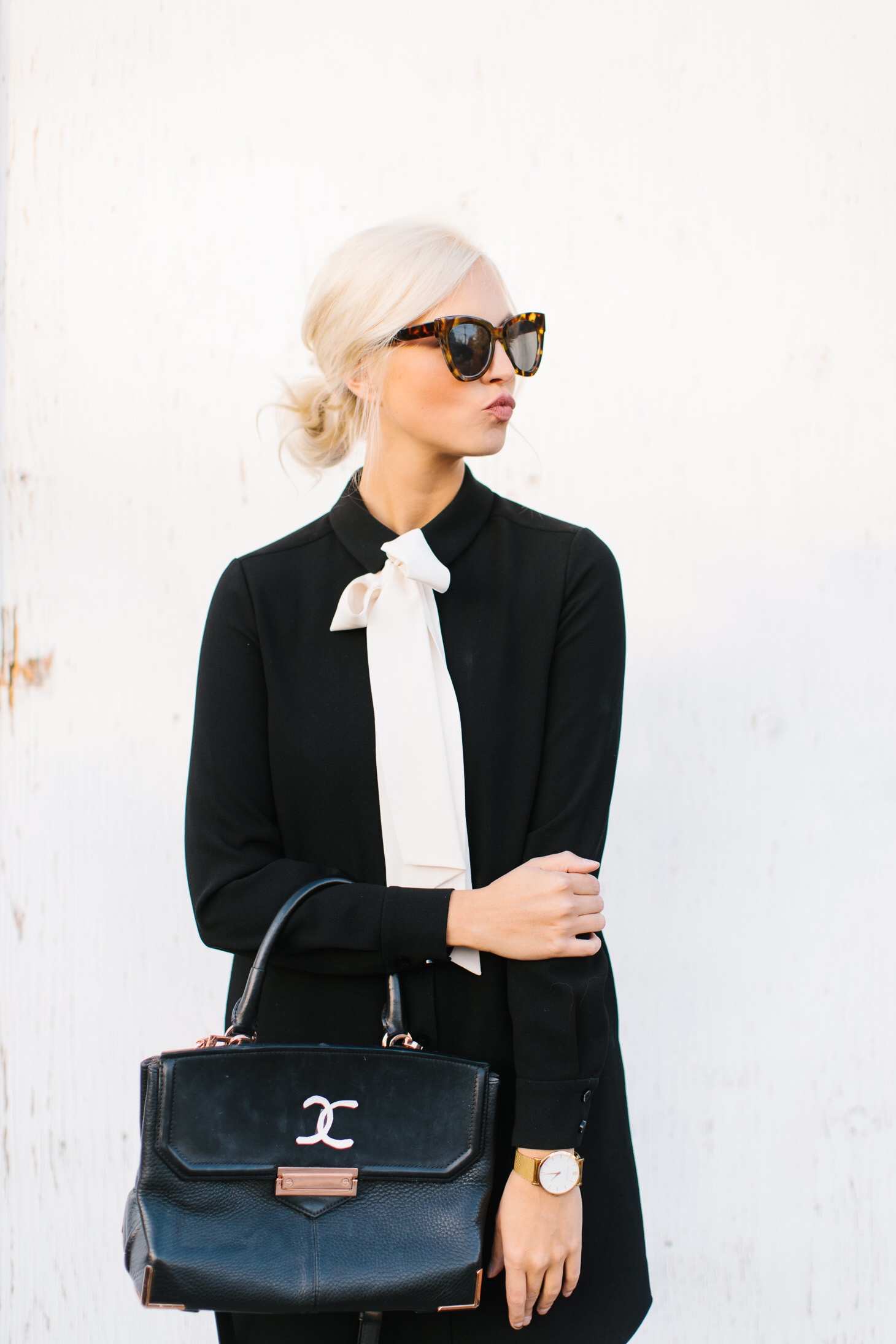 For Leo's first Halloween we all dressed up as characters from the Wizard of Oz! I dressed up as the scarecrow, Leo was the lion (of course!), Justin was the tinman … and good 'ol Nacho was Dorothy! 😂 You could also easily transform the scarecrow costume into a cowgirl costume too, just skip the scarecrow makeup, put your hair in two braids, throw on some cowboy boots and a plaid shirt and you're ready to hit the town!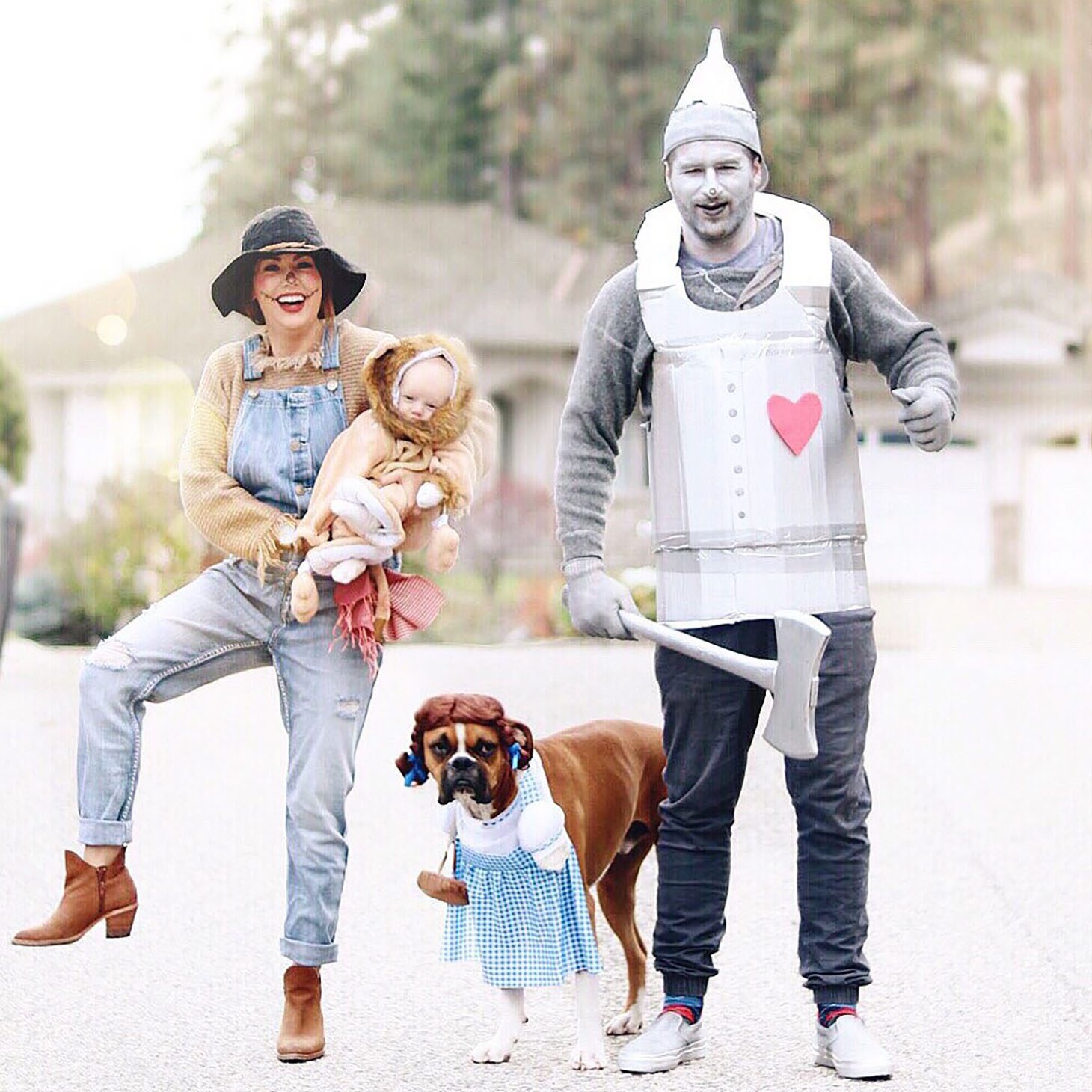 This Tinker Bell costume is perfect if you're looking to go all out this year and if you have some extra time to create the perfect Tink dress and wig! I made my Tinker Bell outfit out of two party skirts that I layered, I "edited" one of them and cut it a bit shorter … and the top piece was made out of a tube top that I dyed green with RIT dye!! I found my slippers at Value Village and glued pom poms to the top of them!! AND I bought a long blonde wig and I styled it myself to look like Tink's up-do!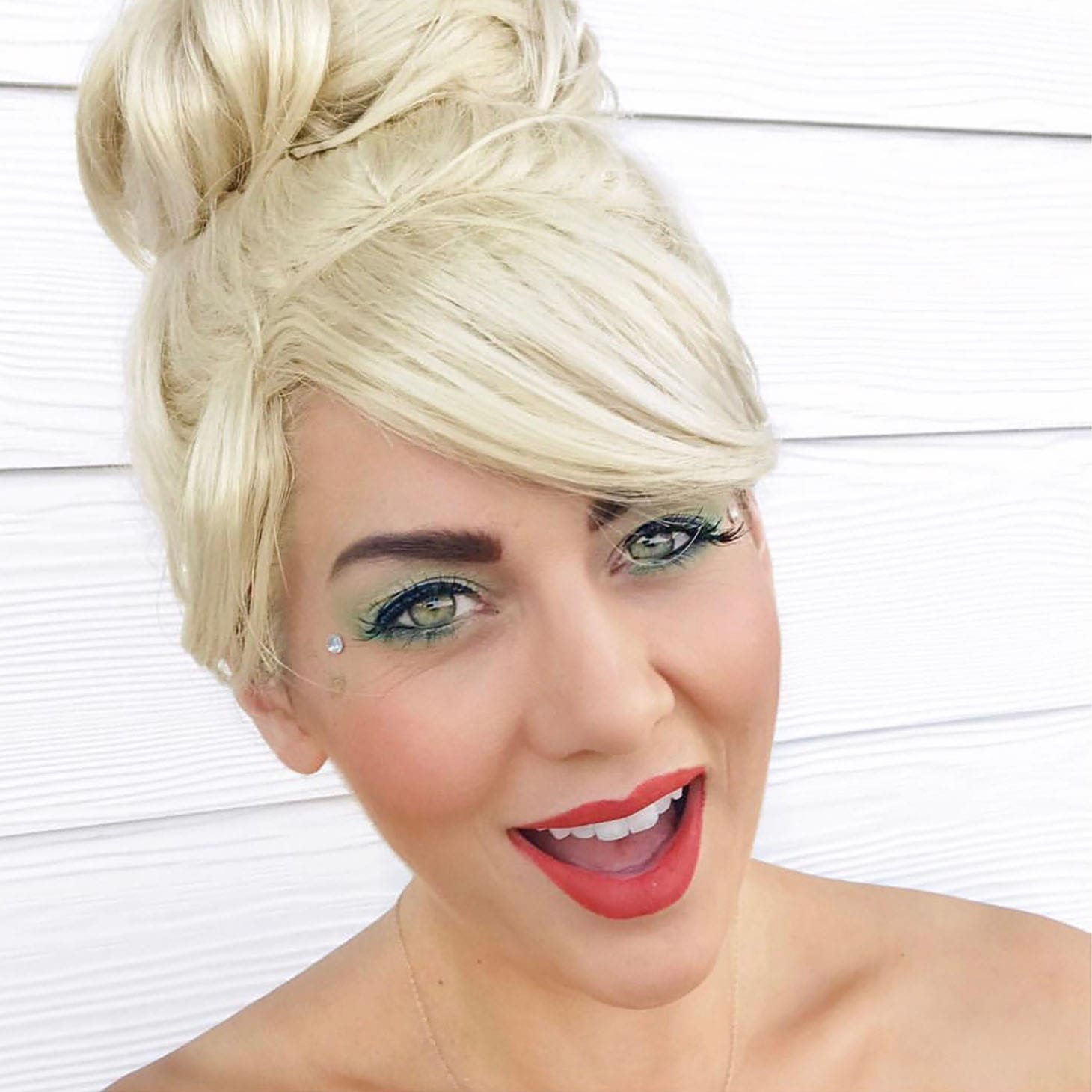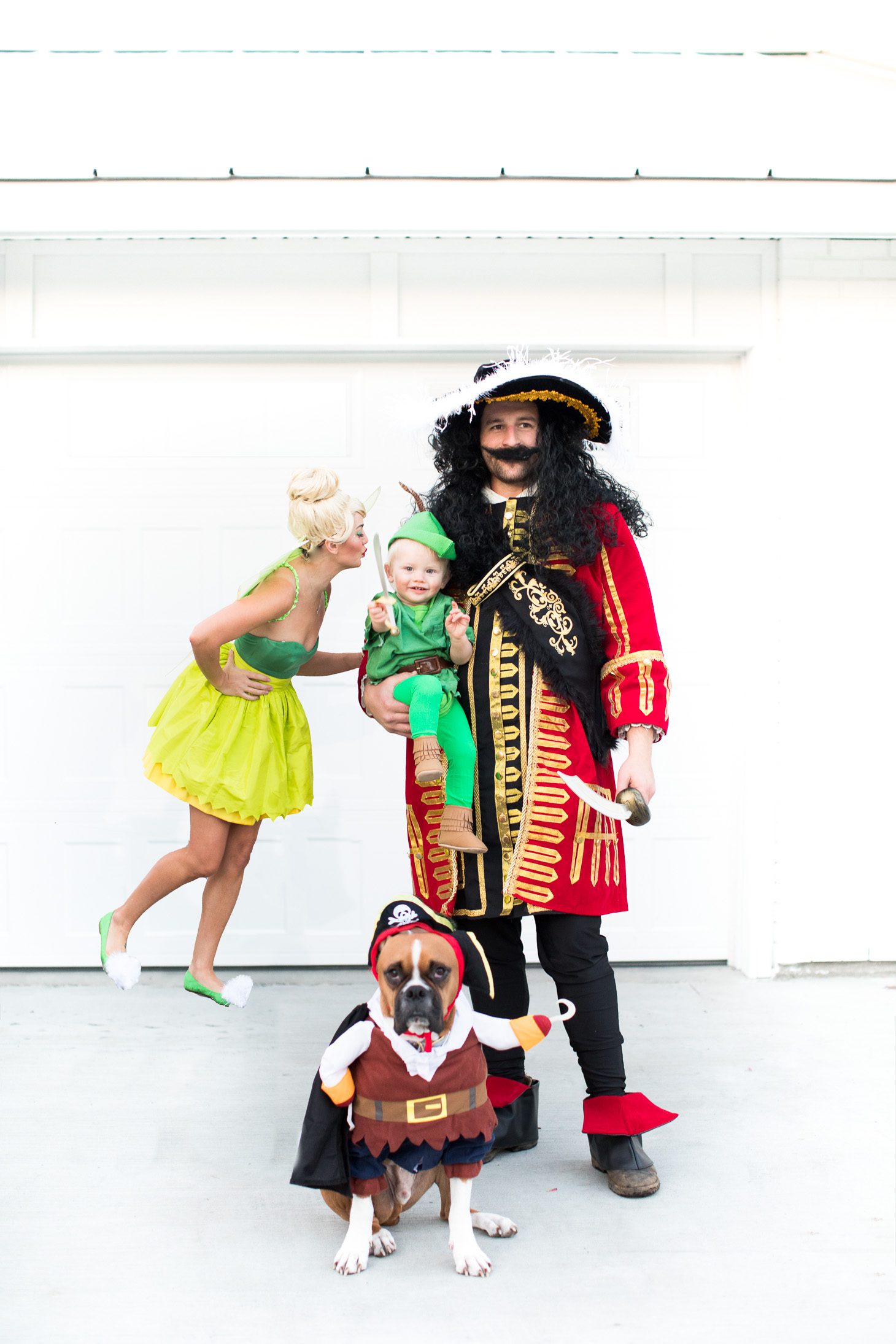 This Alice in Wonderland costume is another one of my favourites that we've done as a family! I'm not so sure if Justin agrees with me on that after wearing that massive bunny head but the photos were well worth it!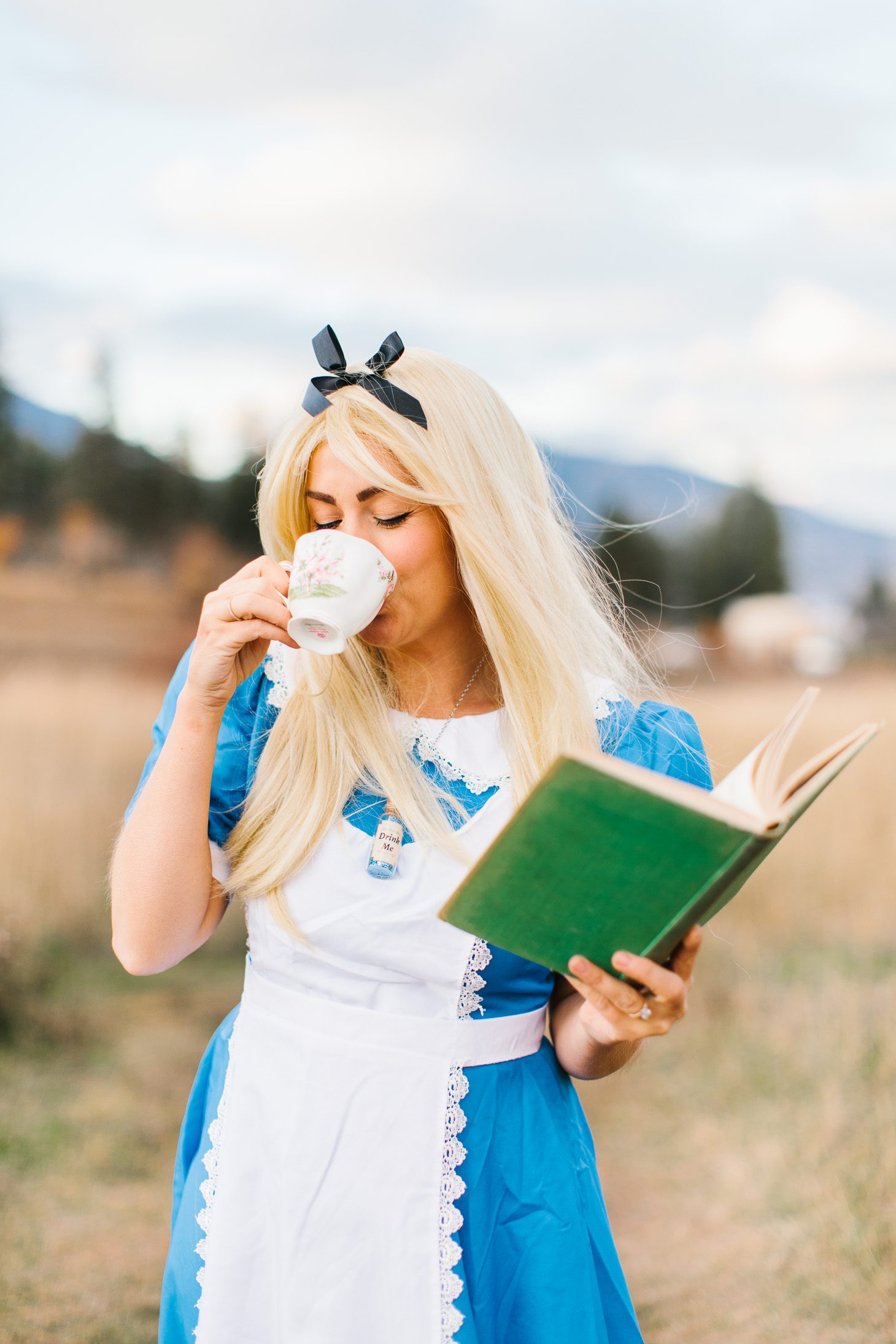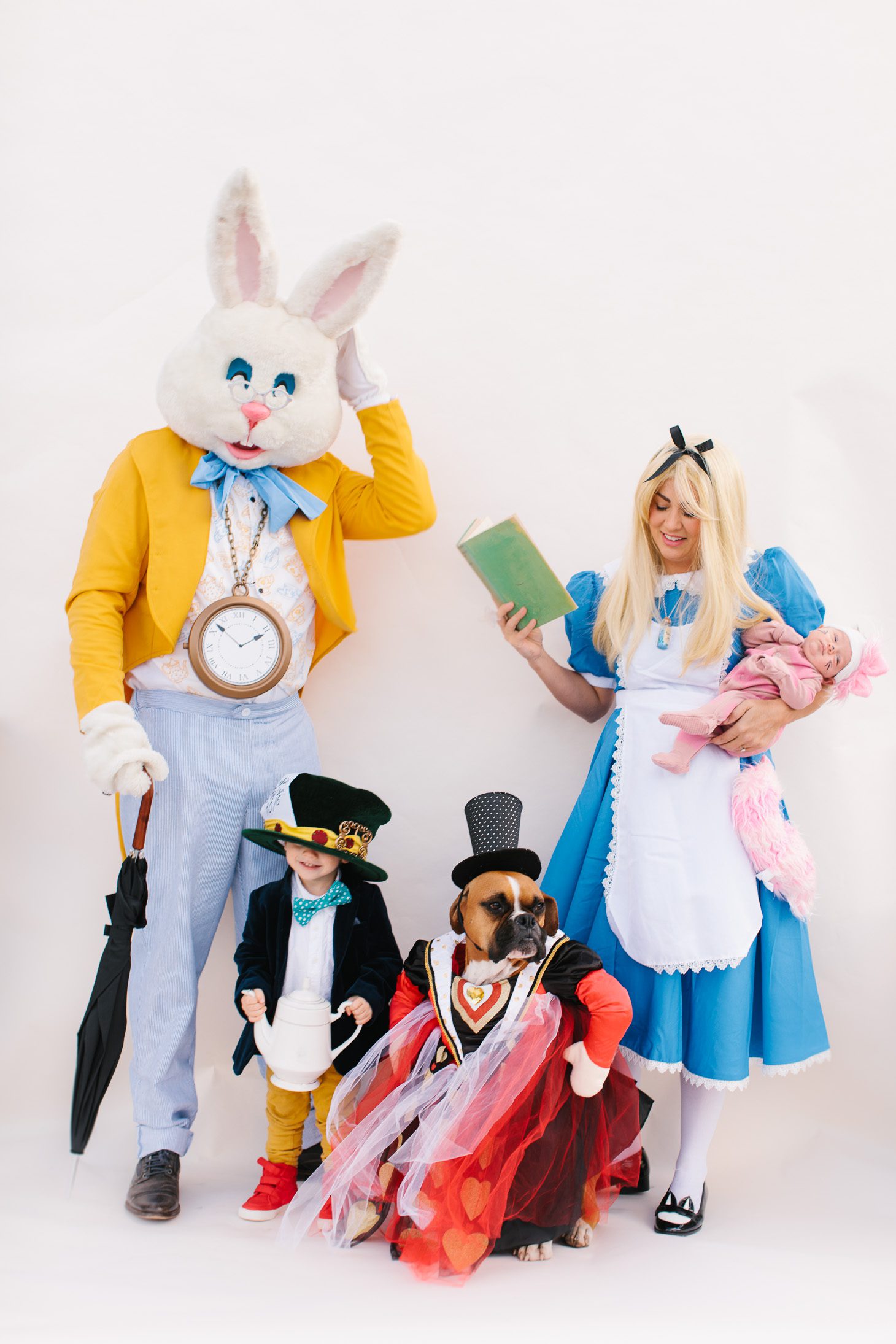 6. Star Wars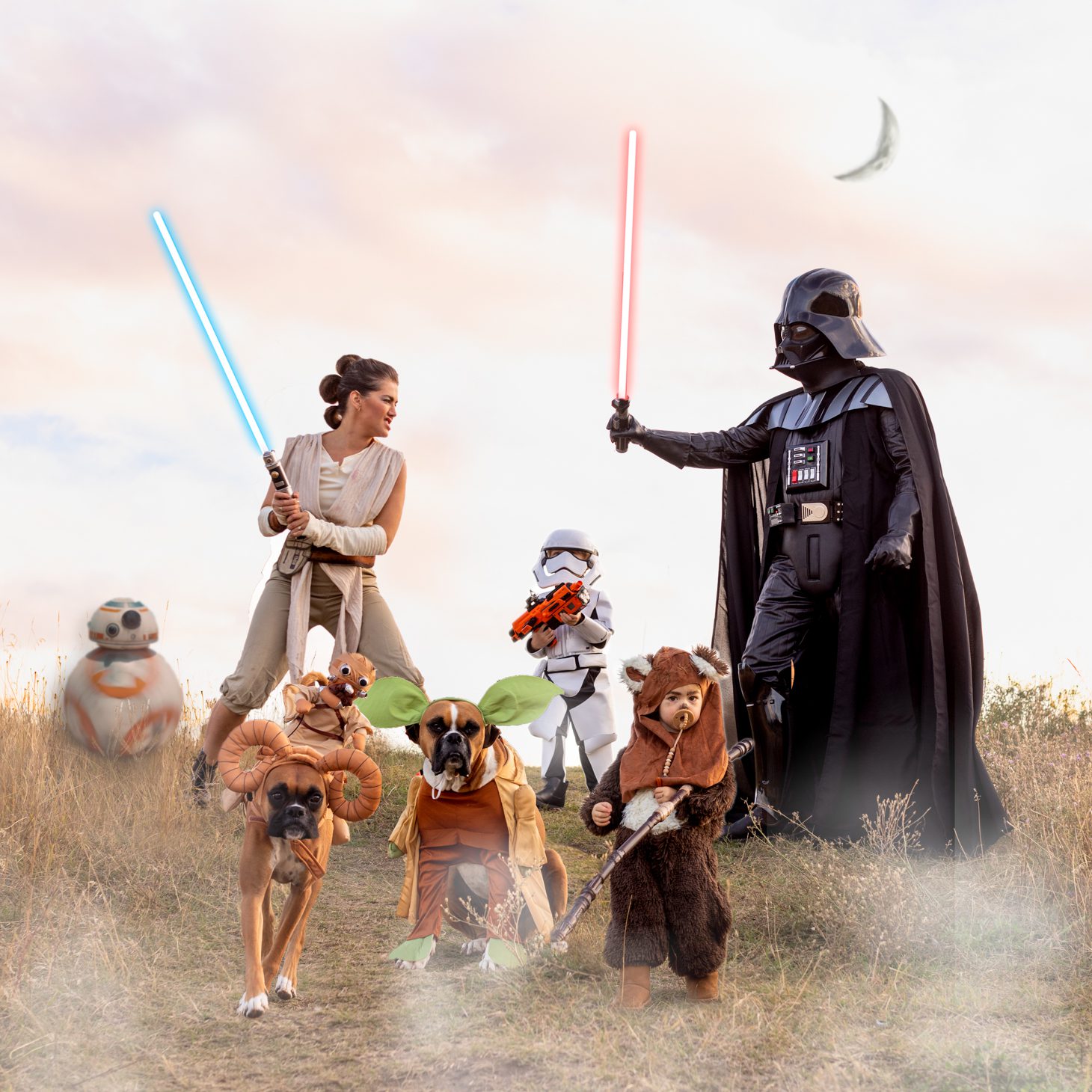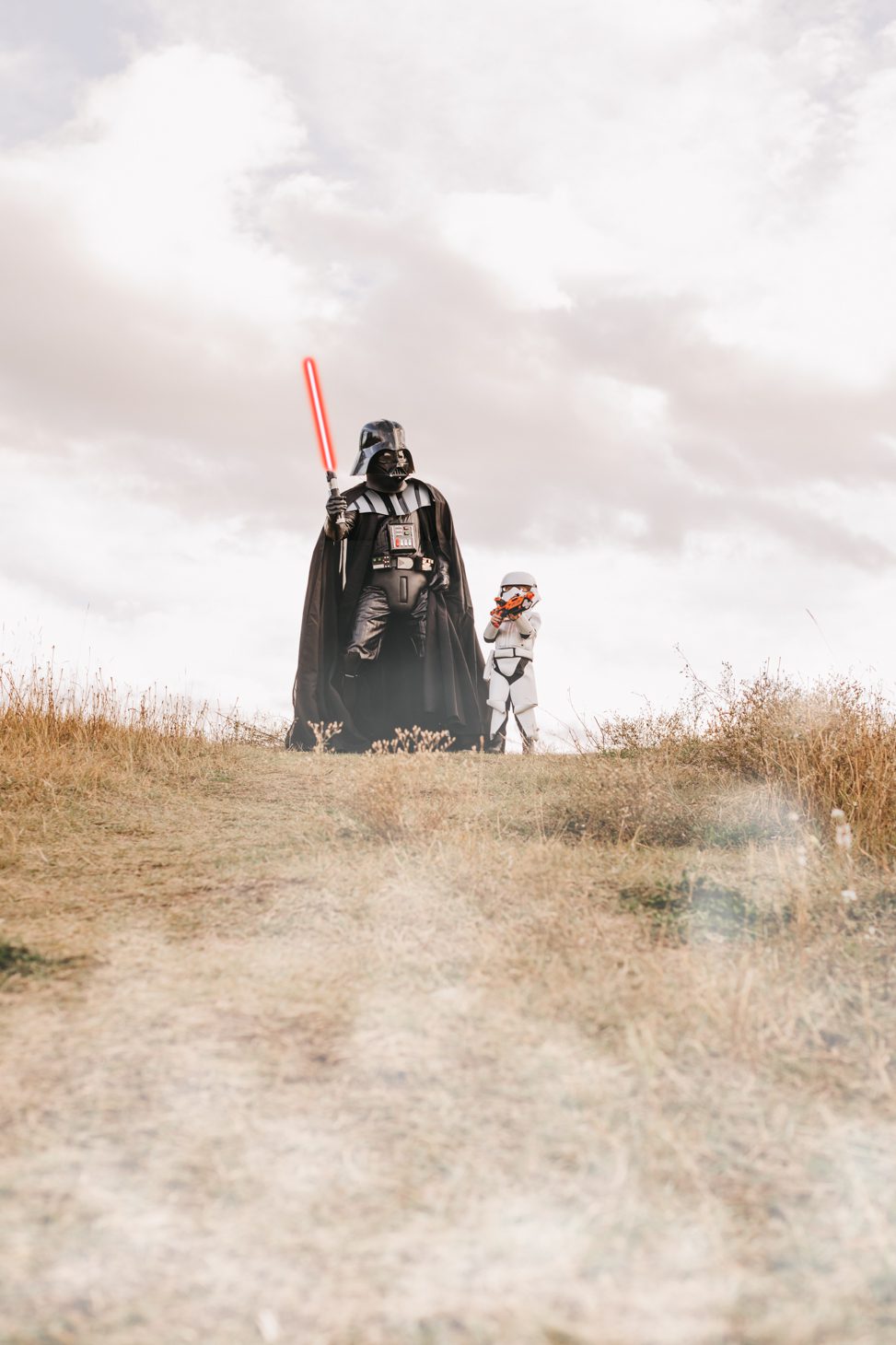 Last, but certainly not least if you caught the behind the scenes of our Halloween shoot this year you know that we decided to dress us as Star Wars characters. All of our costumes were from halloweencostumes.com, that's right, even Nacho and Peaches costumes! It truly is a one-stop-shop for all of your Halloween needs!
If you're looking for cute costumes for your little babes check out my previous blog posts, Easy Costume Ideas for Your Toddler and 8 Spooktacular-ly Cute Baby Costumes!!
Let me know in the comments below what you're dressing up as for Halloween!
xo
Jilly