When I was in Austria visiting Sammy a couple of years ago, one of our favourite things to do was go to the Christmas Markets and get a hot mug (or a few!!) of Glühwein … AKA Mulled Wine!! So, when I came back home from my trip I definitely had a hankerin' for some good 'ol Glühwein, so much so that I decided to whip my own up … I like to call it Glühwein with a Twist!!
Get your pen and paper out, because you're going to want to head to the store and grab these ingredients and make yourself a cozy batch of this for the weekend!!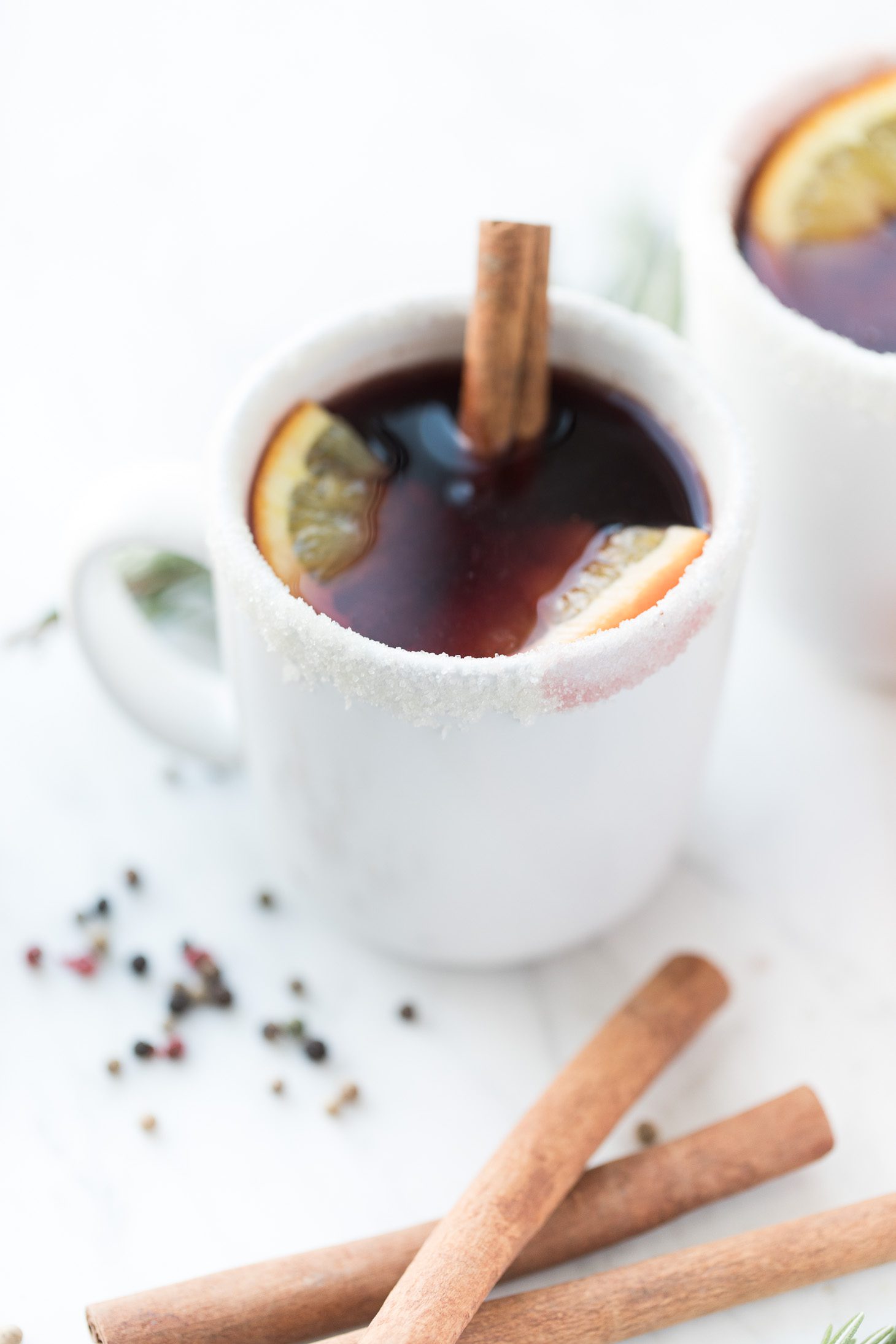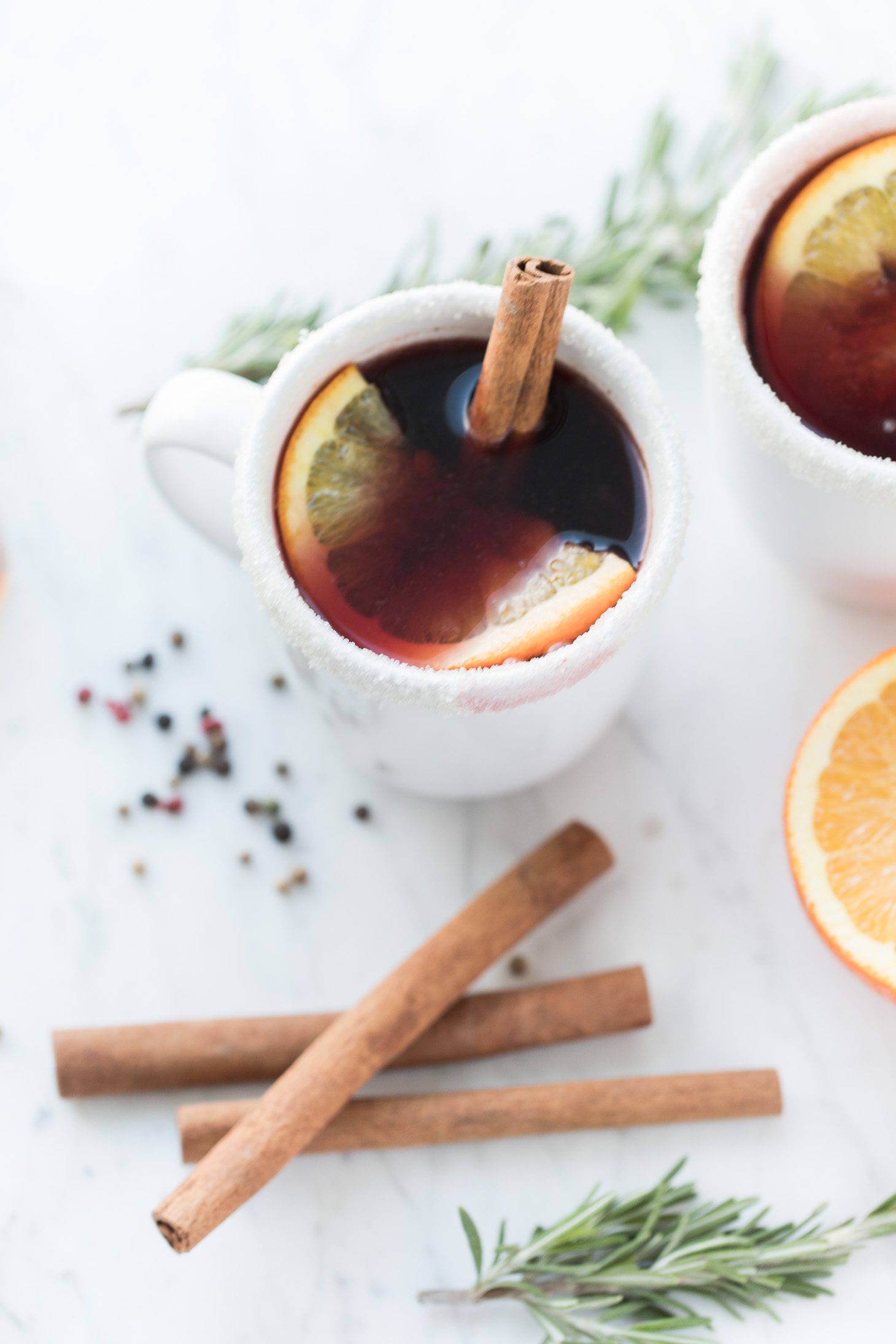 Ingredients

3/4 cup of water
3/4 cup of sugar
10 cloves
10 peppercorns (or you can use Star Ani
1 large orange
1 large grapefruit
1 lemon
2 cinnamon sticks
A bottle of red wine
1/2 cup of spiced rum
Sugar for the rim of your mugs

Instructions

Cut your orange and grapefruit in half. Juice one half of each, your orange and your grapefruit.
Insert the cloves into the other un-juiced half of your orange. Set aside.
Peel your lemon into long twists.
Add the sugar to the water and bring to a boil on the stove.
Add the half an orange, with the cloves inserted in the peel into the pot. Add the peppercorns (or star anise), cinnamon sticks, orange juice and grapefruit juice, and lemon twists to the pot and allow to boil for a few minutes.
Reduce the heat and pour in a bottle of wine and 1/2 cup of spiced rum to the pot. Make SURE this doesn't come to a boil because then your alcohol will burn off!!
Allow this mixture to gently simmer for a couple of minutes so the flavours have a chance to combine.
Remove from heat, strain into a clean pot.
Sugar the rim of your mugs.
Divide the warm Glühwein with a Twist up between your mugs.
Serve with a cinnamon stick or a slice of orange and enjoy!

https://jillianharris.com/gluhwein-with-a-twist/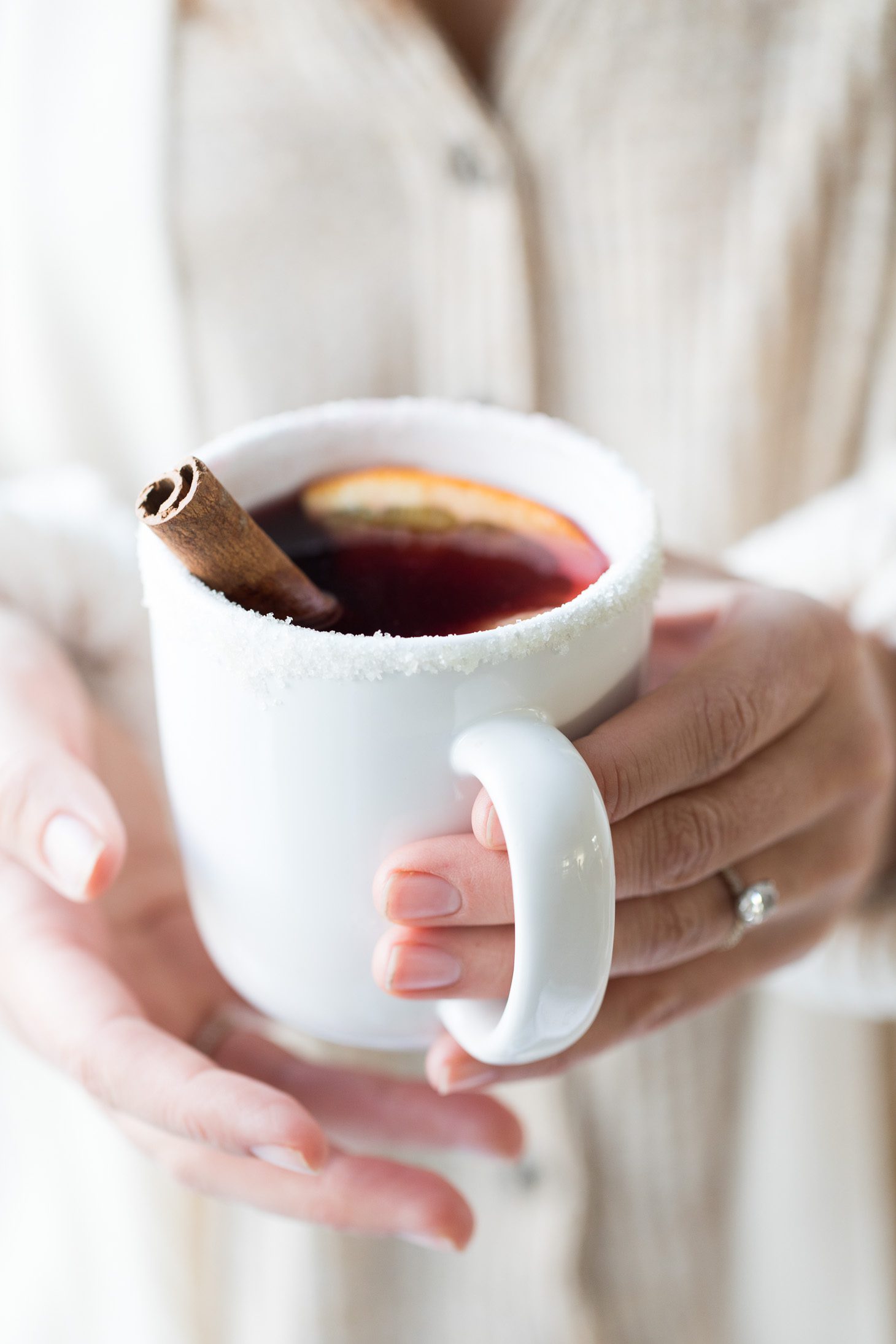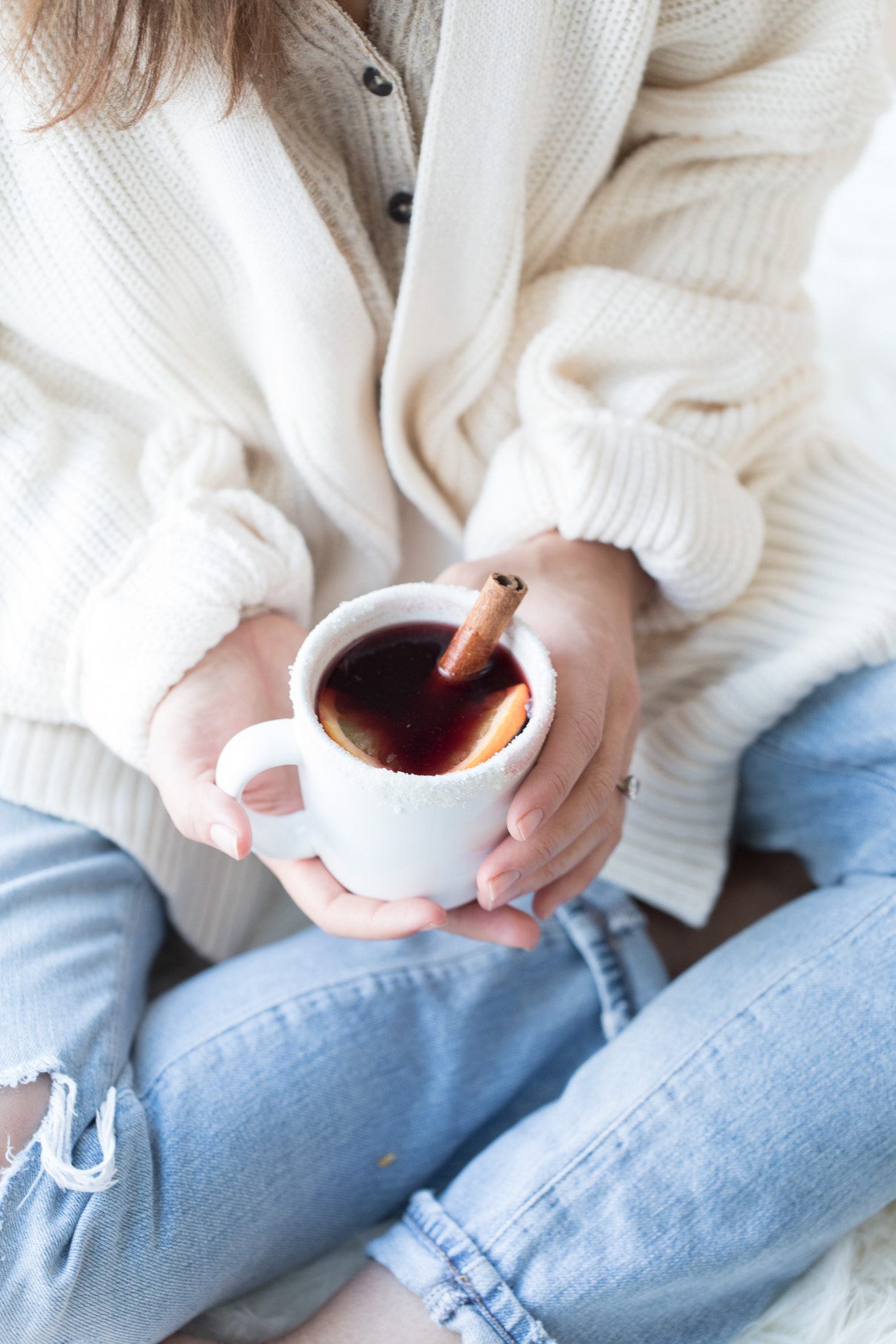 I can't wait for you to try this!! When you do, let me know what you think in the comments below!!
xo
Jilly