Halloween is right around the corner and what better way to get into the spooky spirit than whipping up some delicious homemade soup and grilled cheese?! But wait … this isn't your average grilled cheese sandwich. This is BATMAN grilled cheese! LOL. As many of you may have noticed, a certain little guy in our household is currently obsessed with Batman (ahem, Leo …). So Justin and I thought it would be fun to whip up some homemade tomato soup (this is extremely easy to make by the way) and spice things up a little and make some gourmet BATMAN grilled cheese! I know, so fancy right? LOL!
All we did for the grilled cheese (use your fave bread and desired cheese!) was use Batman cookie cutters (both small and large!) to make the fun shapes! I would suggest making your grilled cheese first and while they are still hot, use the cookie cutters right away. We found this worked best rather than letting the sandwiches cool first. I'll link the cookies cutters we used below for you!
This is the perfect way to get your kids to actually eat their dinner, and have a little fun with it. As for the tomato soup, this is SO easy and delicious! You pretty much throw everything into your trusty Vitamix and call it dinner! LOL!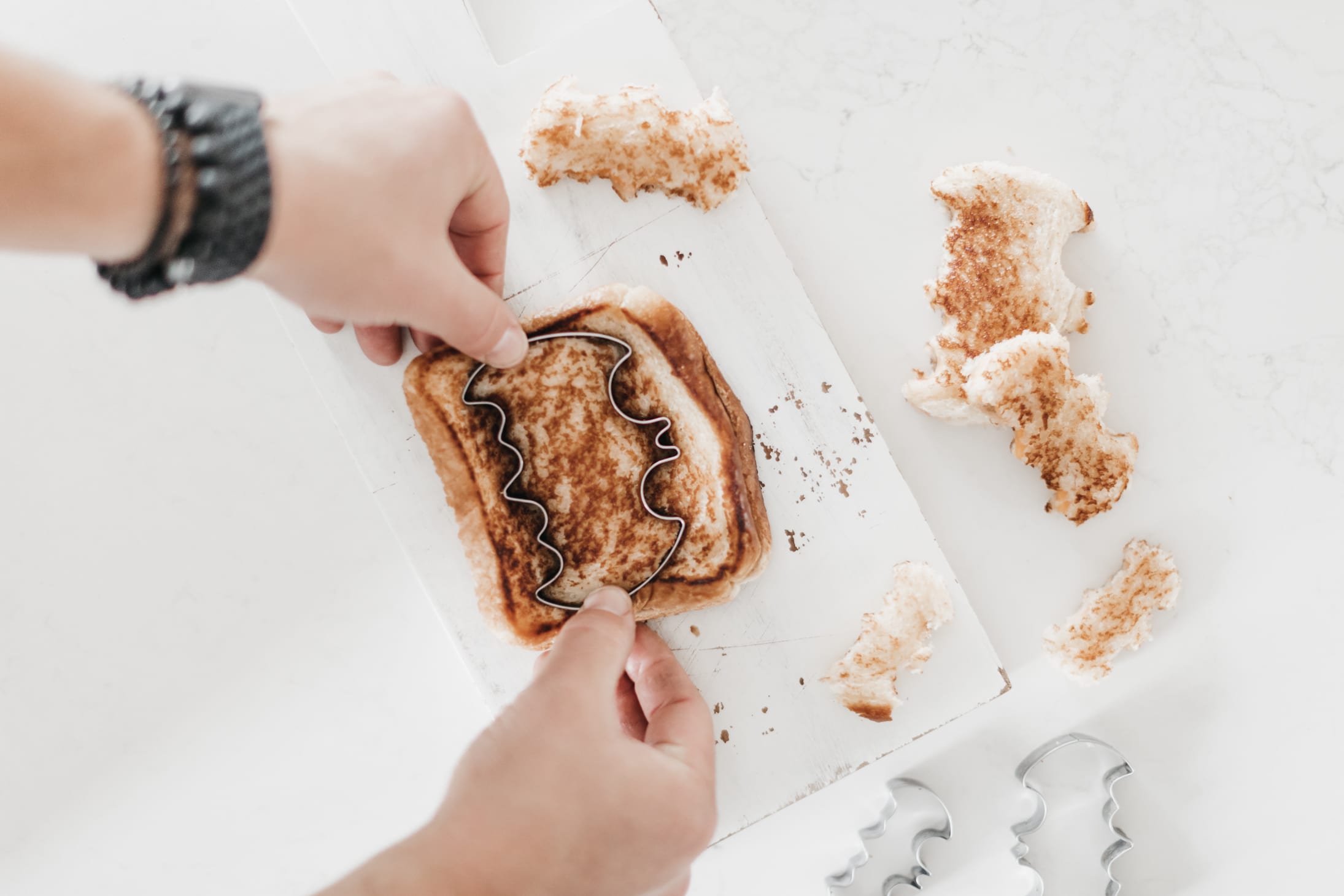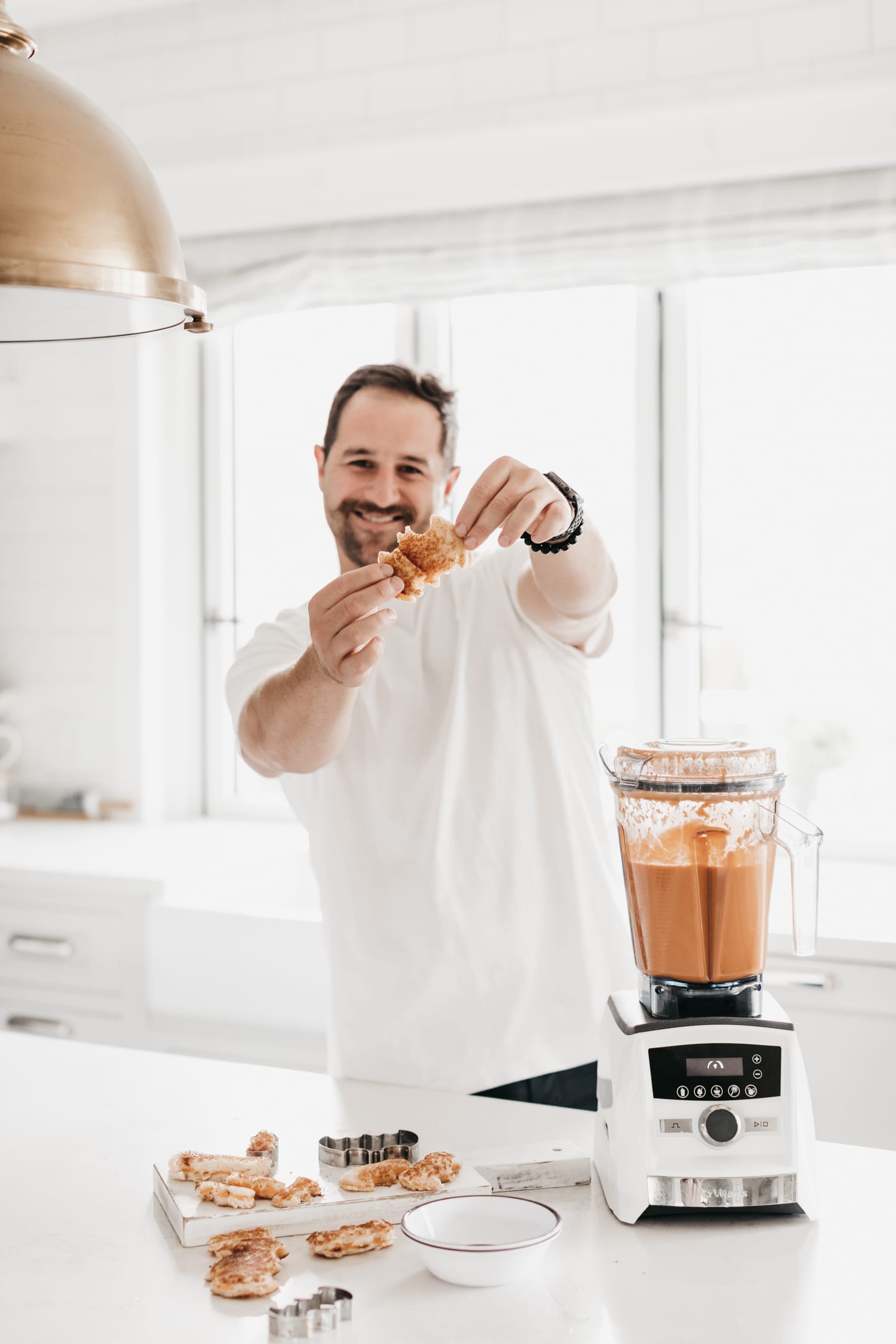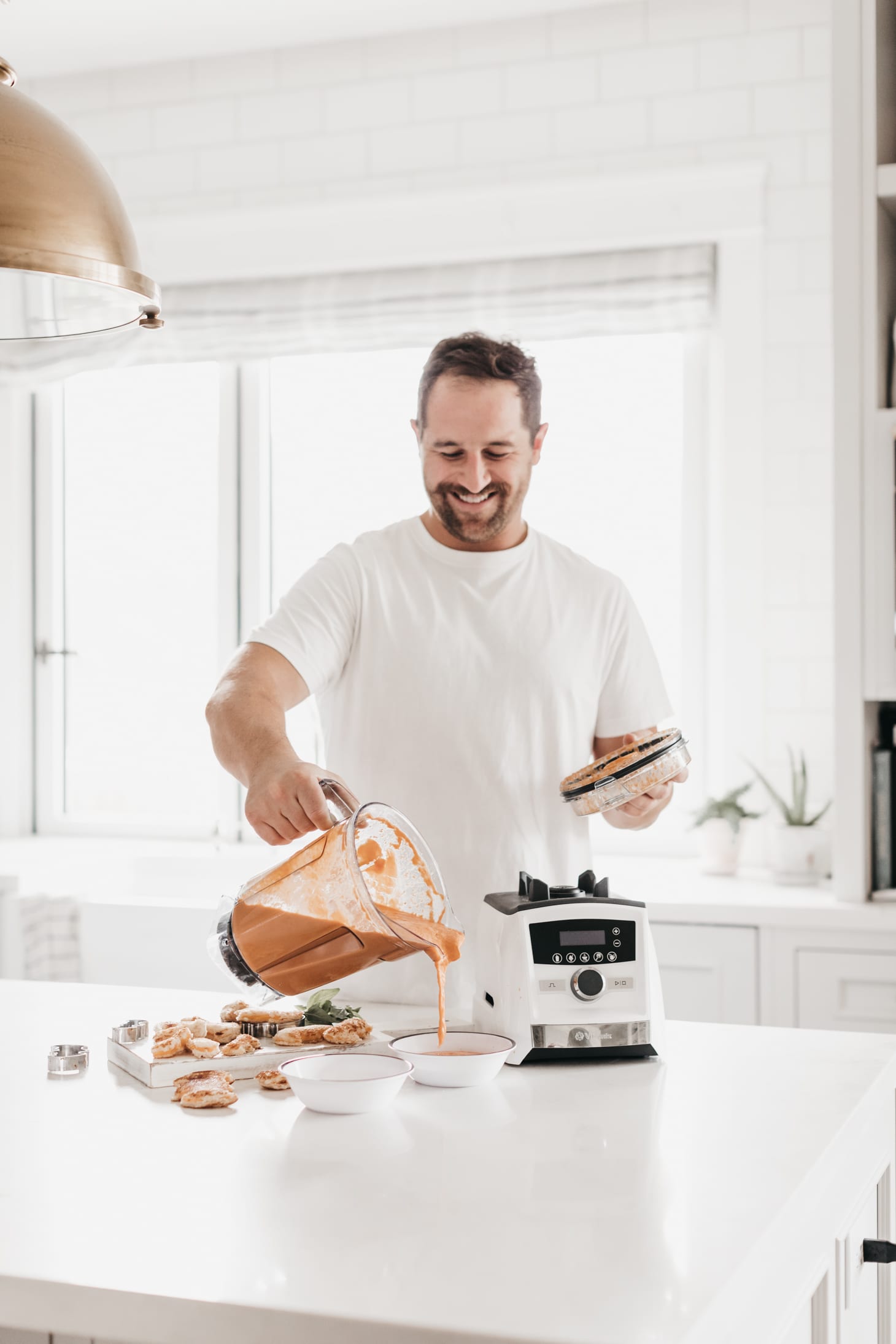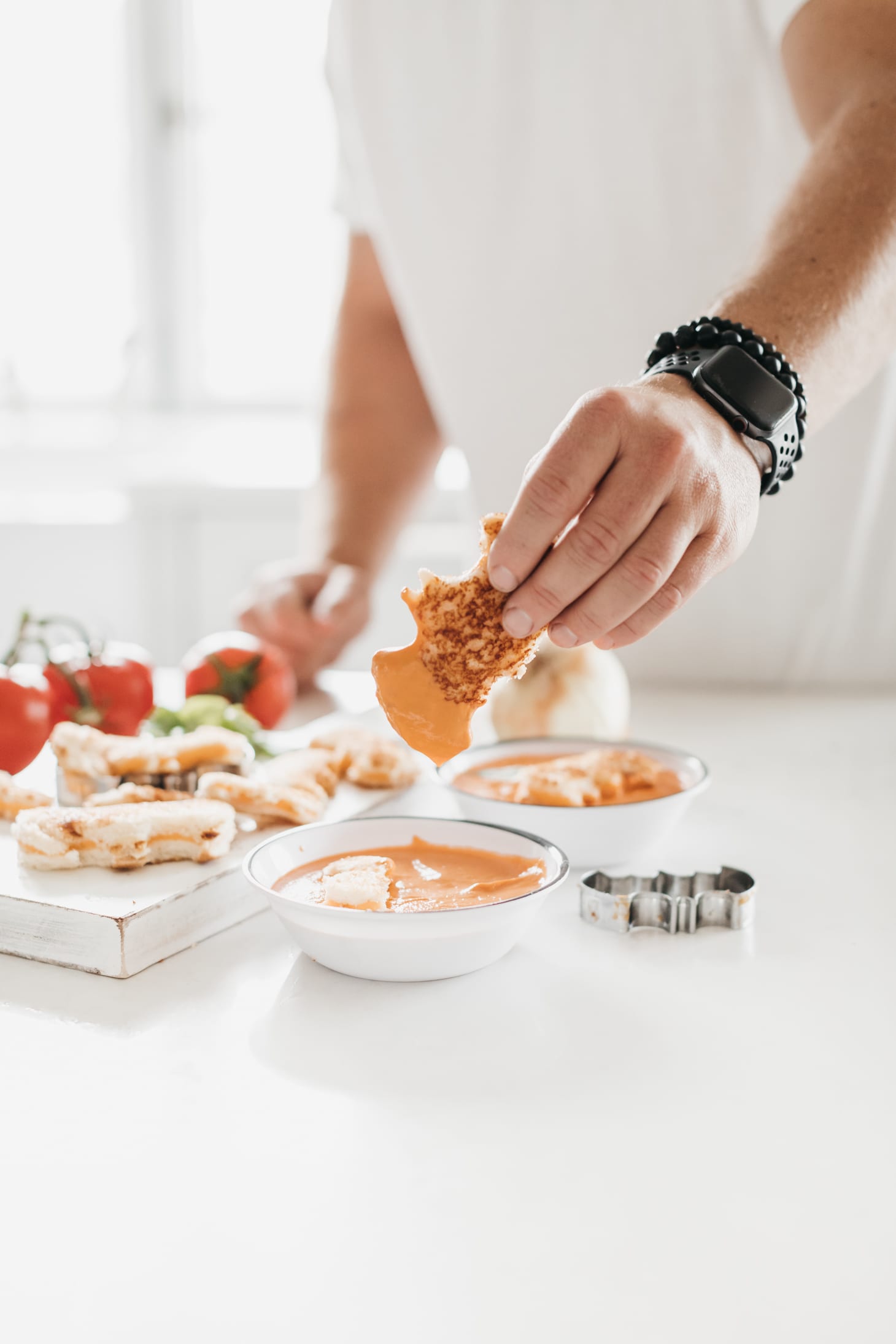 Ingredients
For the soup

1/2 cup soaked cashews (adds protein and healthy fats to the soup)
10-12 tomatoes
1 small onion
2 cups veggie stock
Healthy pinch of salt
Healthy pinch of pepper (optional)
Tablespoon of Olive Oil
Instructions
For the soup

Soak your cashews overnight or simmer on stovetop until soft (approx 15 mins), drain and set aside.
Pre-heat your oven to 350 degrees Fahrenheit
Slice your tomatoes and onion into large quarters
Add both the onions and the tomatoes to large roasting pan and drizzle olive oil on top. Roast until tomatoes and onions are soft. Approx 25-30 mins.
Add roasted onions, tomatoes, cashews, veggie stock, salt and pepper to Vitamix and blend on the highest speed until soup is hot.
Serve up the tomato soup alongside your go-to grilled cheese sandwich and make it extra special by using a cookie cutter to make fun shapes!
https://jillianharris.com/homemade-tomato-soup-batman-grilled-cheese/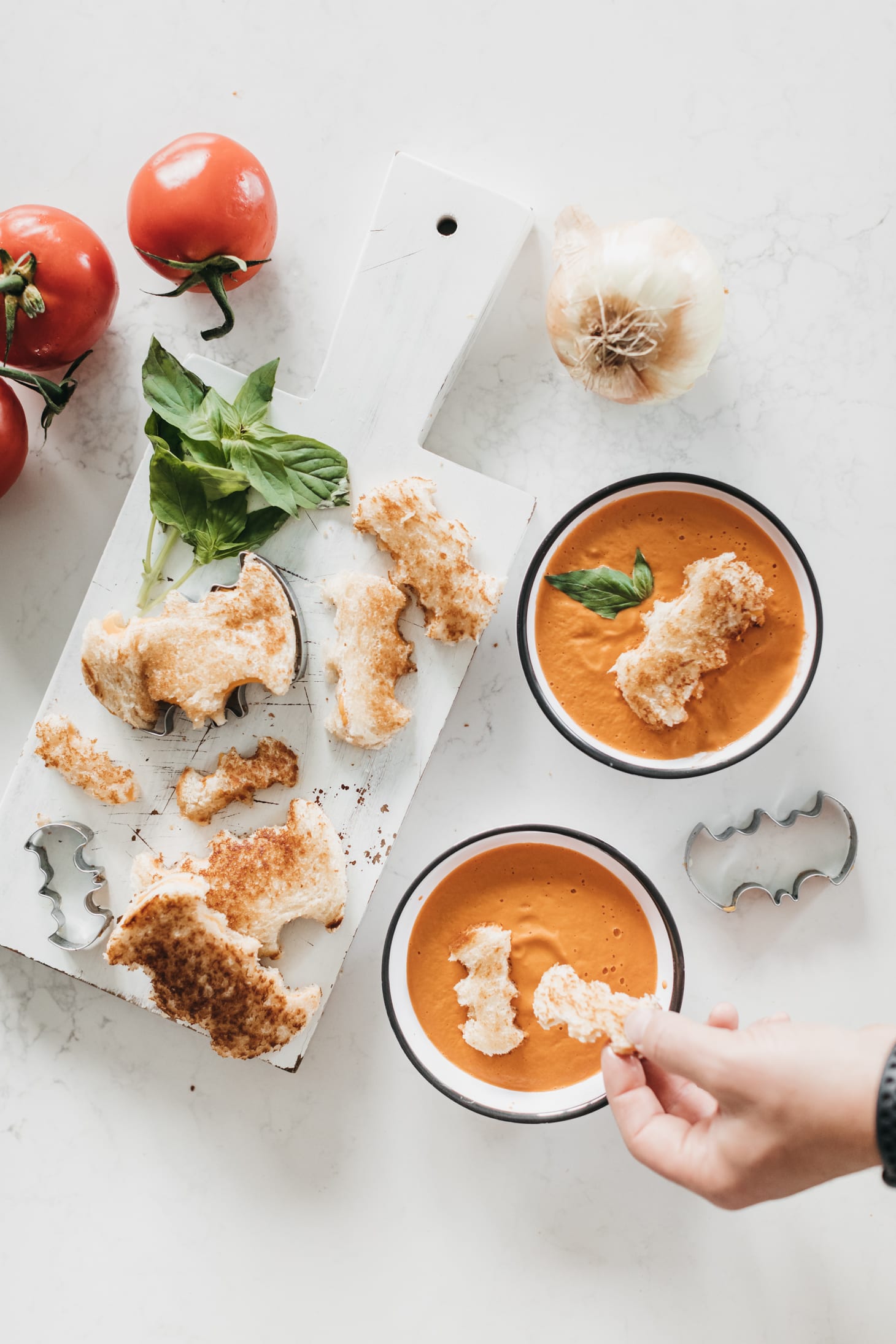 There you have it! I hope you enjoy this as much as Justin did! LOL! Let me know in the comments below if you're going to give this a try!
xo
Jilly