Today I'm sharing a super quick and tasty snack with you … they're protein-packed, healthy, and have a nice ZEST to them! They're Lemon Coconut Poppy Seed Balls and they're the perfect (and summery!!) on-the-go treat for when you need a little pick-me-up.
Most of the ingredients below can be found at Bulk Barn which is one of my favourite places to grab bulk items like shredded coconut, flour, protein powder, poppy seeds, and even maple syrup!! Bulk Barn is one of my favourite spots to grab these kinds of items as you can stock up at a more affordable price point AND they have this awesome reusable container program where you can bring in and fill up your glass or plastic containers to reduce the amount of plastic bags!! LOVEE!!!
Also, I like the Protein Ball Party idea … it's kind of like a Christmas goodie swap but with healthy treats!! The idea is to get your friends together and everyone makes a flavour of protein balls then you SWAP the flavours so everyone is able to take a container of different protein balls home! I think it's such a brilliant idea! So, in addition to my twist on the protein balls, Bulk Barn is also sharing 5 of their recipes over on their site!!
I should also mention here that the protein powder in this recipe is optional, you can totally skip over it if you like and they will be just as tasty!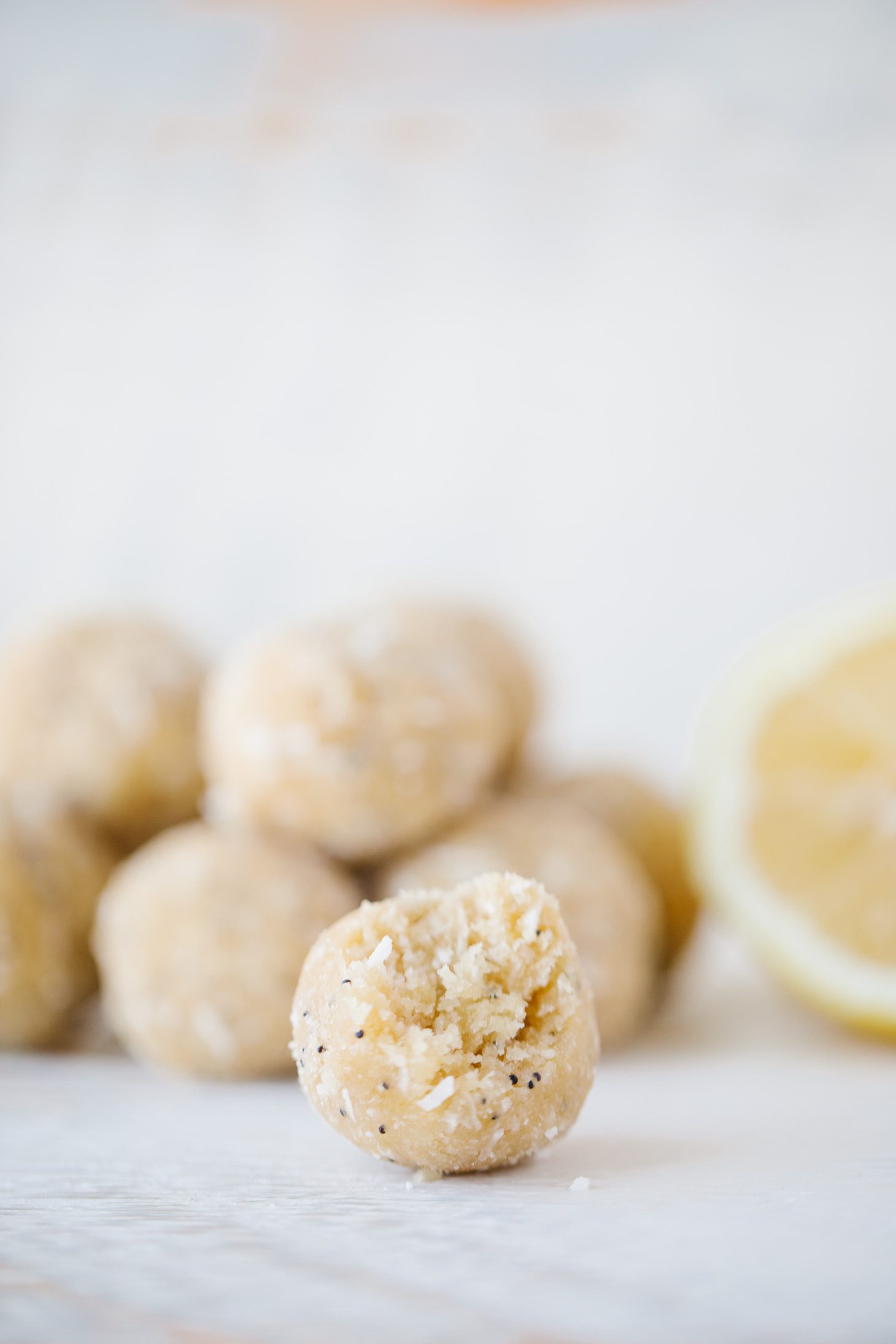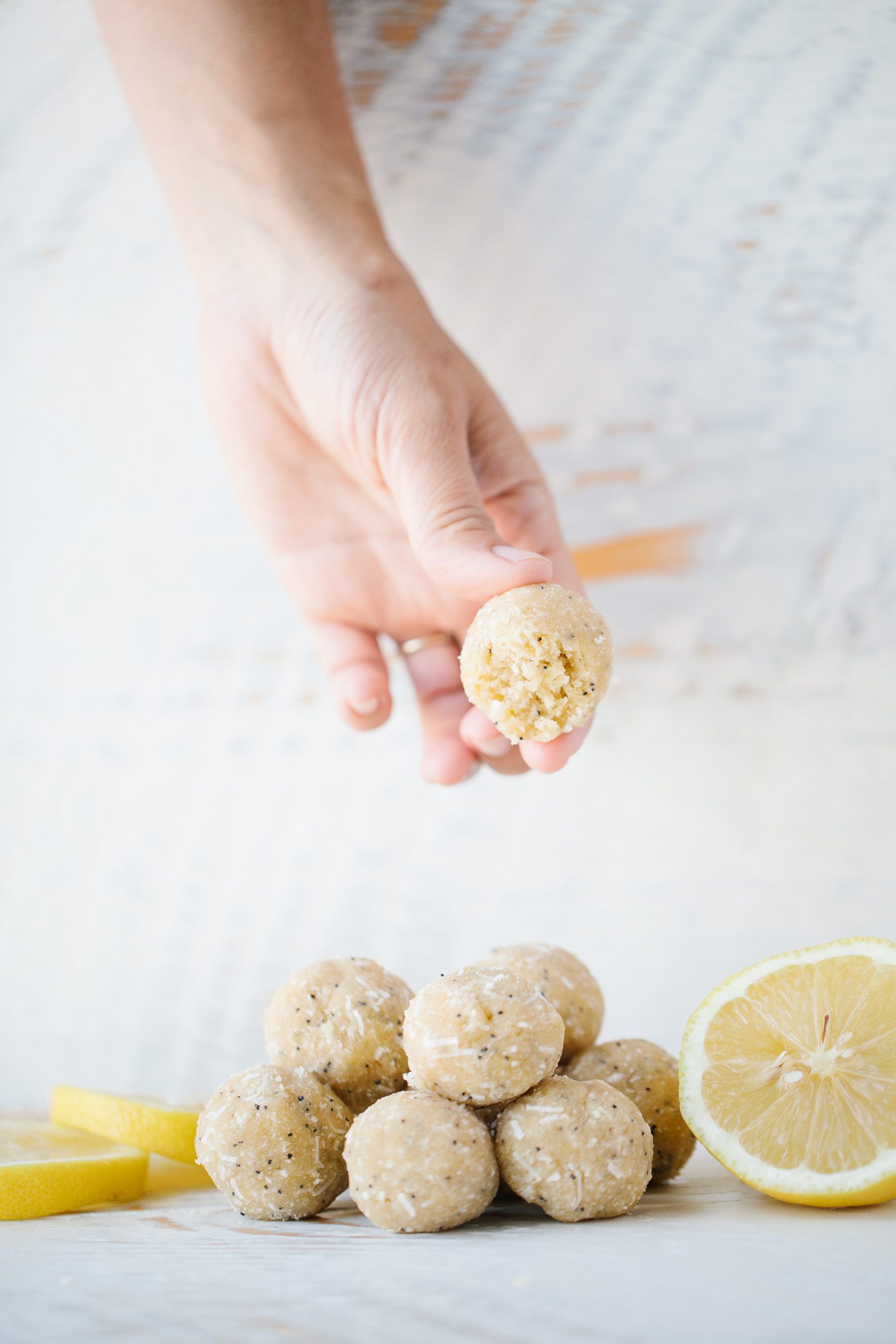 Makes 15 balls
Ingredients
1/3 cup melted coconut oil
1/4 cup maple syrup
1 tsp vanilla
Zest from 1 lemon
Juice from 1/2 lemon
1/4 tsp sea salt
1 1/2 cups almond flour
1/2 cup coconut flour
1/2 cup shredded unsweetened coconut
2 tbsp poppy seeds
Optional: 1/4 cup protein powder of choice
Instructions
In a large bowl whisk together coconut oil, maple syrup, and vanilla until smooth.
Add in lemon zest and lemon juice and stir to combine.
Add in almond flour, sea salt, coconut flour, shredded coconut, and protein powder (if using), and stir to combine.
Add in poppy seeds.
Form dough into small balls about the size of golf balls. Seal in airtight container and refrigerate at least one hour or for up to two weeks.
Enjoy!!
https://jillianharris.com/lemon-coconut-poppy-seed-balls/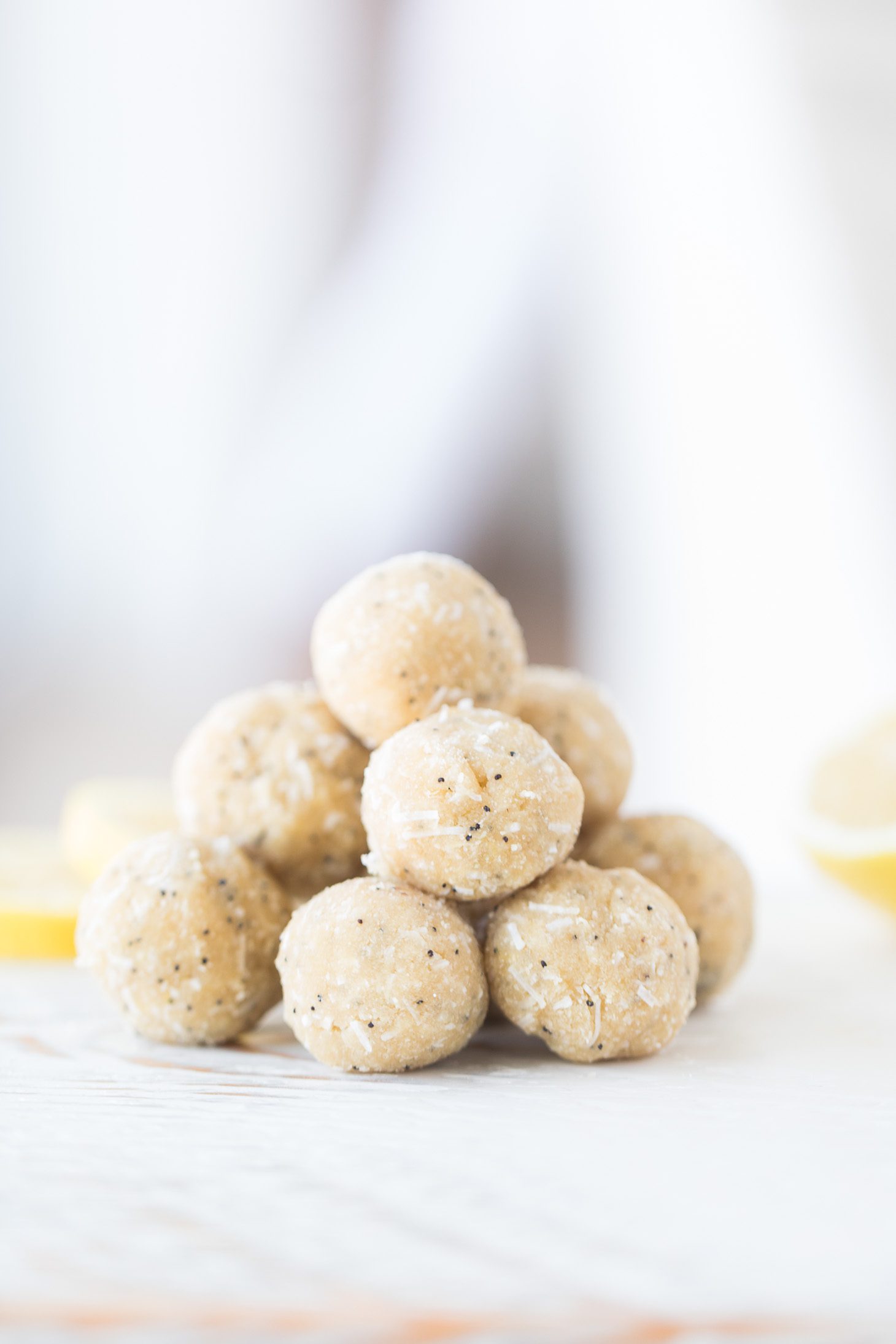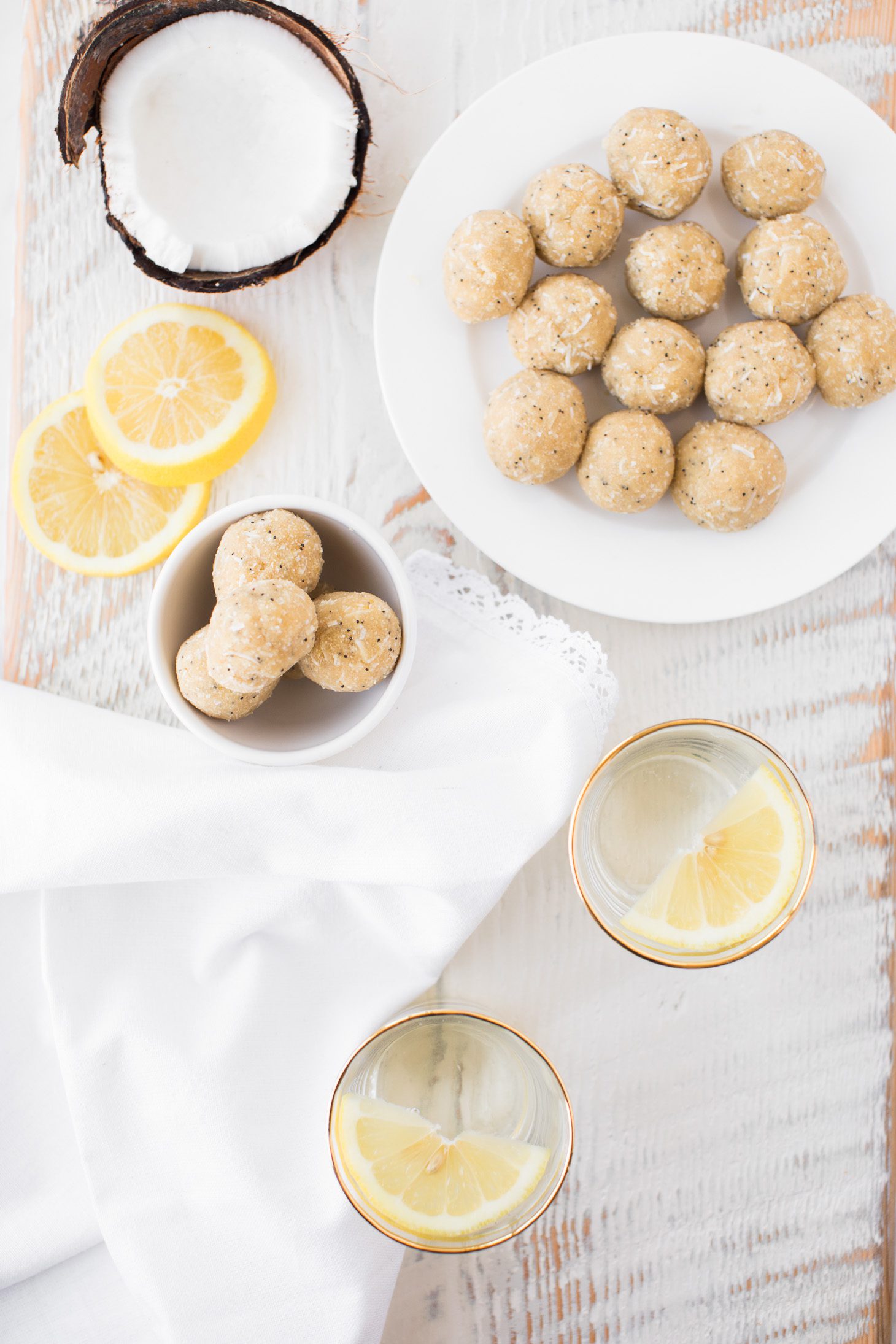 There you have it!! If you end up giving these protein balls a try, make sure to let me know what you think of them in the comments section below.
xo
Jilly
Thank you Bulk Barn for sponsoring this post. All comments and opinions are my own.