This summer we have been ALL ABOUT popsicles for breakfast!! I mean, who WOULDN'T want a popsicle every day for breaky? Especially when you're two years old!! LOL!
Well, these aren't just your average store bought popsicles loaded with sugar! They're delicious, healthy, made with love by your mama homemade popsicles … and they can't get any EASIER to whip up!
The recipe below makes about 6 popsicles. Sometimes what I like to do is double the recipe and then split it into two batches, then I add different types of fruit to each batch to make a couple of different flavours!! Also, feel free to add kale, spinach, oats or flax if you like!! The first 6 ingredients I have listed below is usually my base for ALL my smoothies!!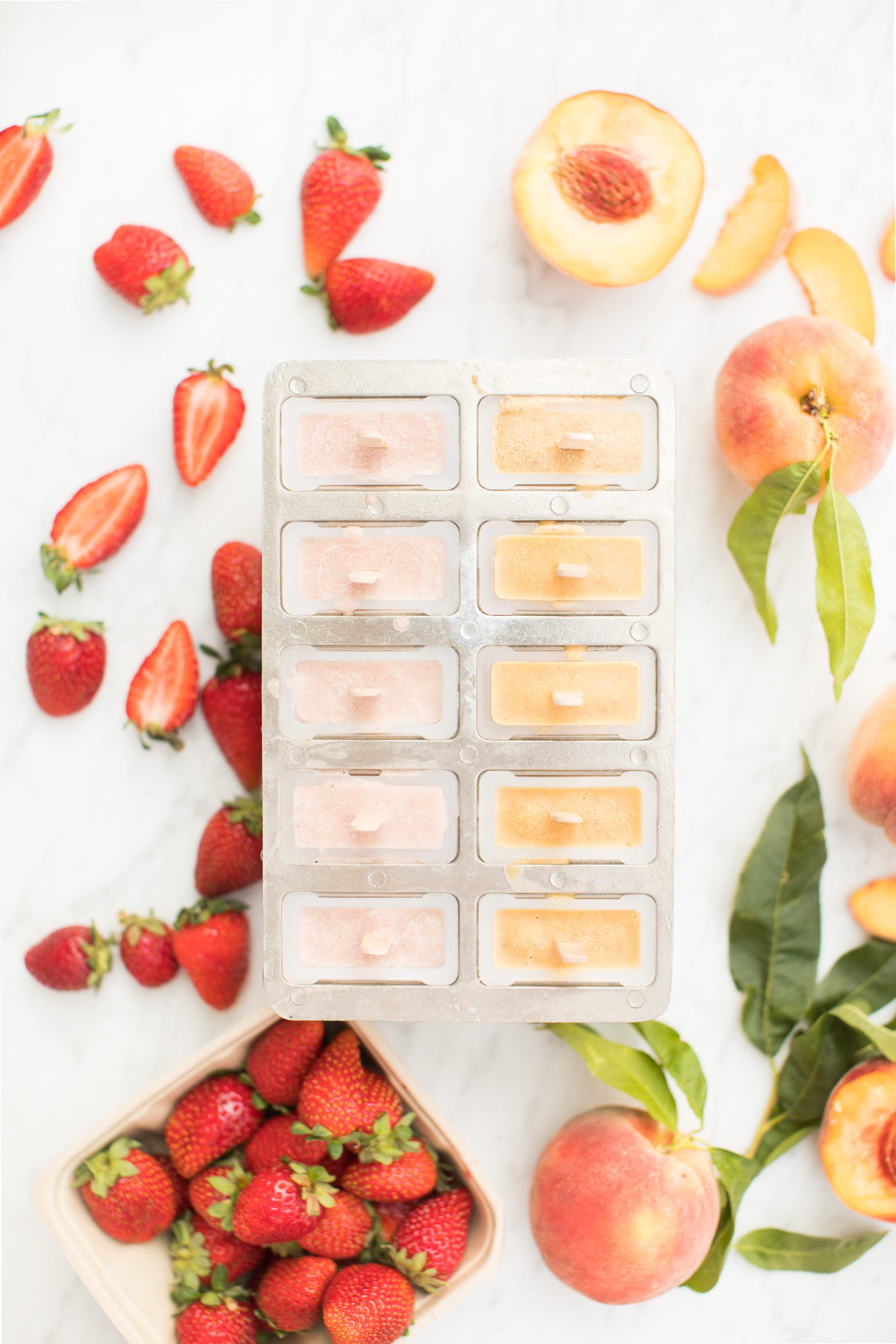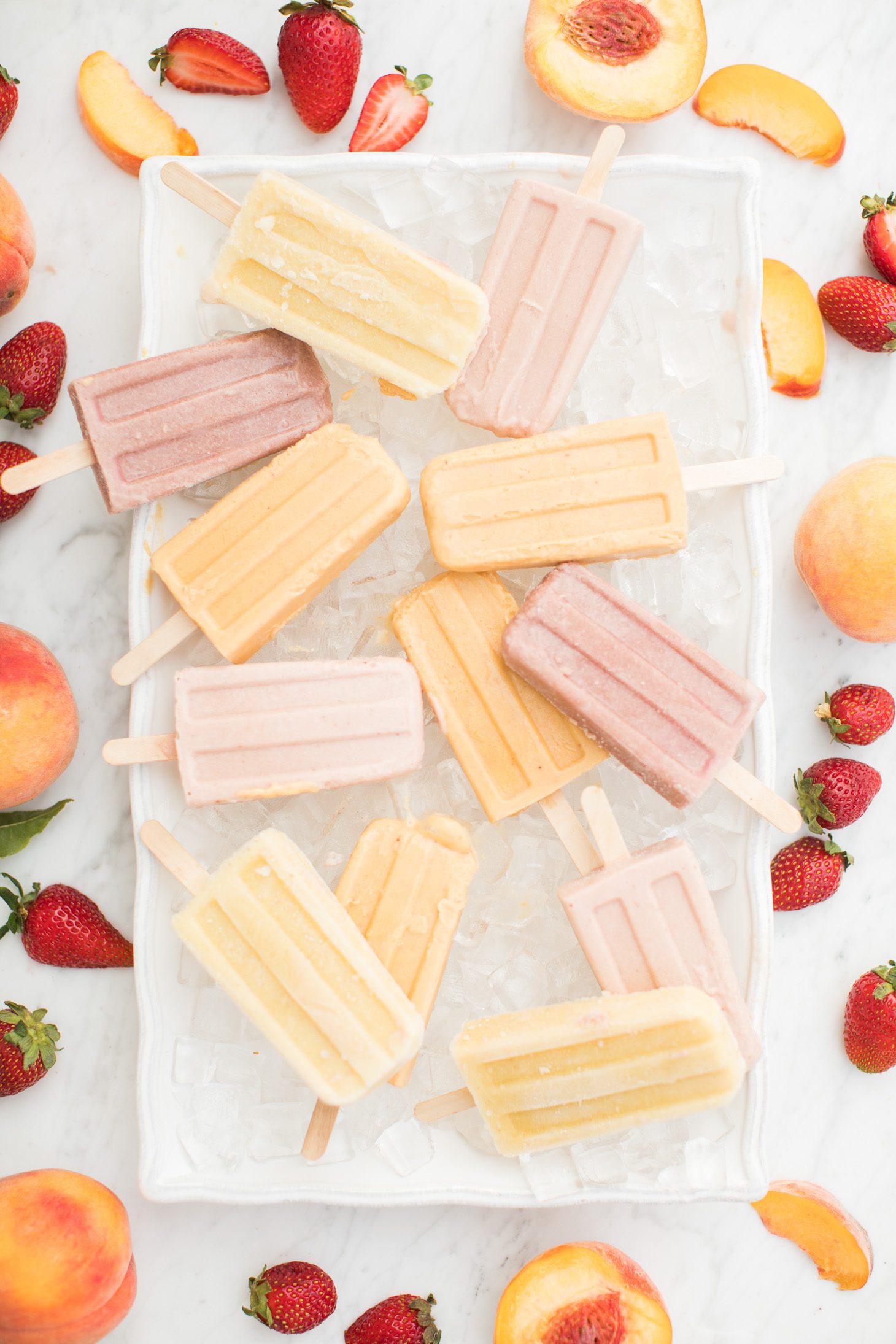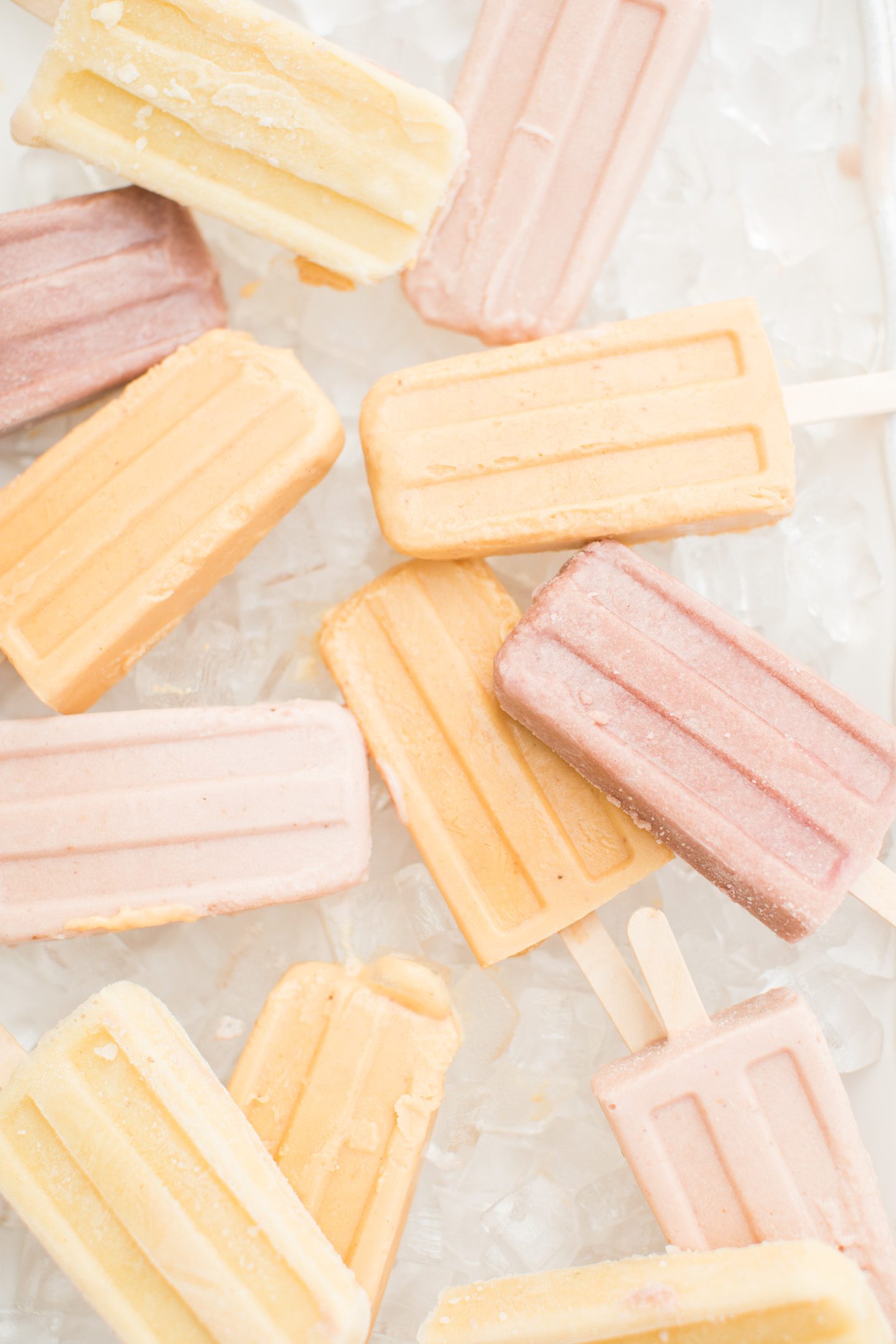 Ingredients
1/2 banana
1 tbsp coconut oil
1 tbsp hemp seeds
1 tbsp chia seeds
1/2 cup almond milk
1 tbsp maple syrup
Desired fruit of choice  (peaches, strawberries, cherries, etc.)
Instructions
Add banana, coconut oil, hemp seeds, chia seeds, almond milk and maple syrup to blender.
Add in desired fruit to taste. If you prefer to have the popsicles a bit sweeter add more fruit.
Generally, I only add about half a peach or 4 strawberries.
Blend until smooth.
Pour into popsicle molds.
Place the popsicle sticks in the center of each mold.
Place in freezer until fully frozen (approx a couple of hours).
Enjoy!
https://jillianharris.com/leos-favourite-deceivingly-healthy-popsicles/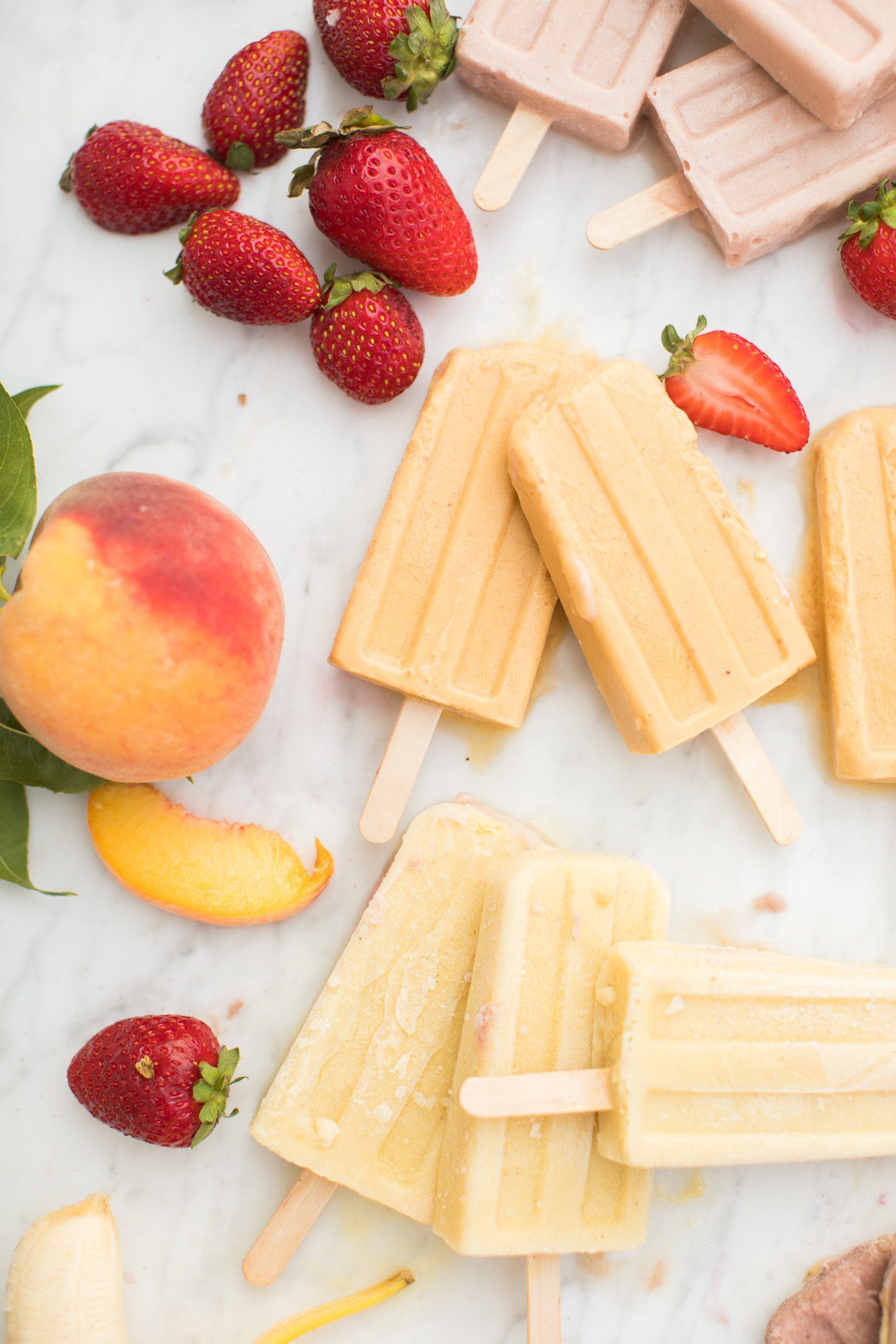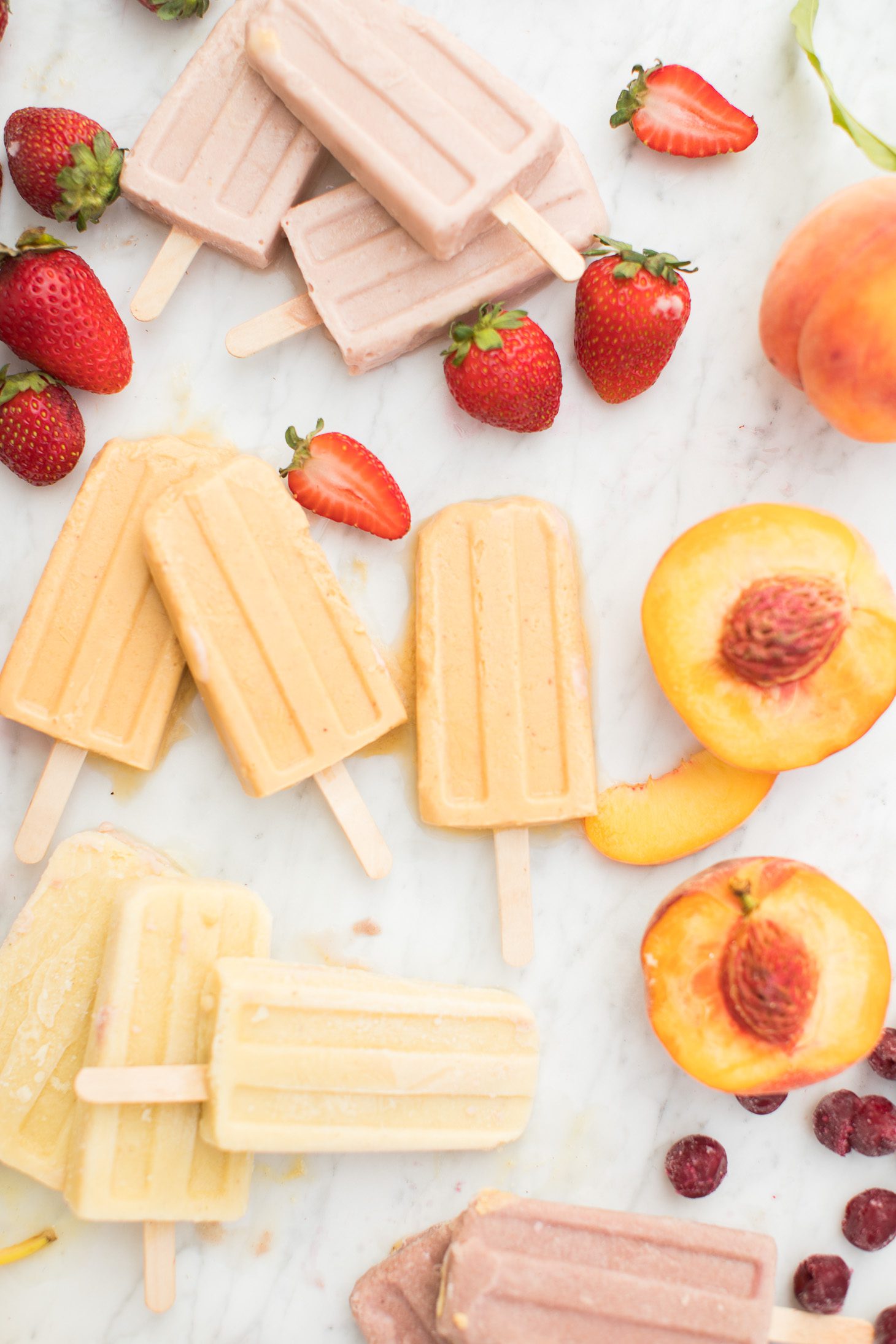 There you have it!! I told you it was simple!! Feel free to get creative too and add in different fruit mixtures!!
xo
Jilly