Good morning loves and HAPPY FRIDAY!! It's a long weekend for us here in BC … yay for FAMILY DAY!!! So this post is coming at the perfect time, not only can you spoil your lover on Valentine's Day morning with this delish (and oh so adorable) Lovers Chia Pudding Parfait but you can also make it for your kiddos this long weekend!! This chia pudding tastes like dessert but it's really a healthy breakfast option!! Sounds like a BIG mom win, doesn't it?! ?
Let's dig right in!!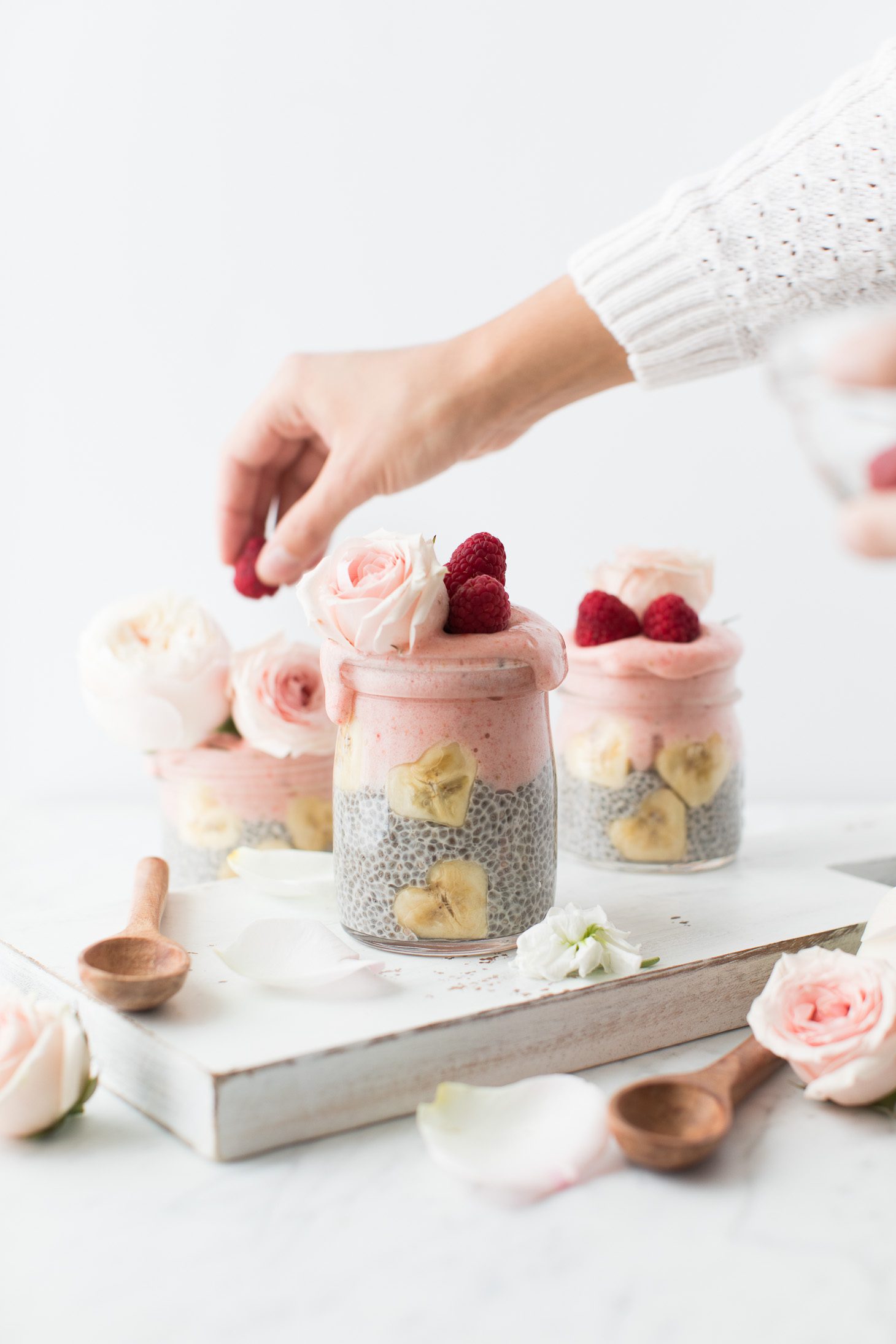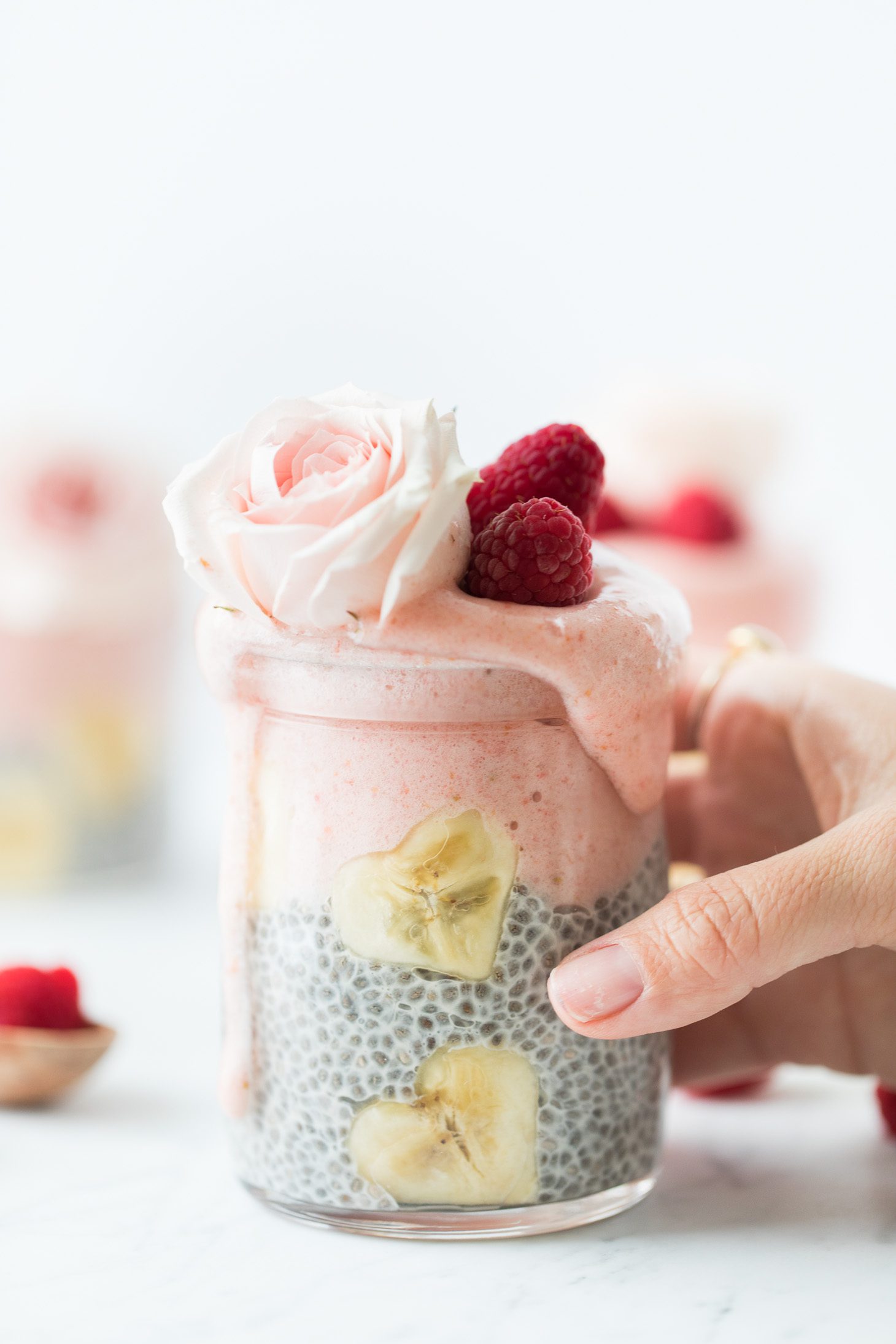 Ingredients
For the Chia Pudding

2 1/2 cups plant-based milk of choice (I love coconut!)
1/2 cup chia seeds
3 tbsp maple syrup
1 tsp vanilla extract
Pinch of sea salt

For the Pink "Soft Serve"

1 1/2 cups frozen strawberries
1 1/2 cups sliced frozen bananas
1 tsp vanilla extract
Pinch sea salt

For the Parfait

2 small jars
Sliced bananas, for layering
Frozen raspberries
Fresh flowers (optional - for the photo of course!)
Instructions
Make the pudding

In a container, whisk together all chia pudding ingredients. Cover and chill overnight or for at least 3 hours until thick.

Make the soft serve

In the bowl of a large food processor, combine bananas, strawberries, vanilla, and sea salt. Blend until thick and creamy, about 2 minutes. Scrape the sides as needed.

Assemble your parfait

Start by adding your sliced bananas (if you have a small heart-shaped cookie cutter, cut your bananas into small hearts). Press the bananas firmly against the side of the jar in an upwards motion.
Fill each jar about halfway with the chia pudding. Layer in your soft serve until it spills over the top.
Add your raspberries and flowers and serve.
Enjoy with someone you LOVE!!!!
https://jillianharris.com/lovers-chia-pudding-parfait/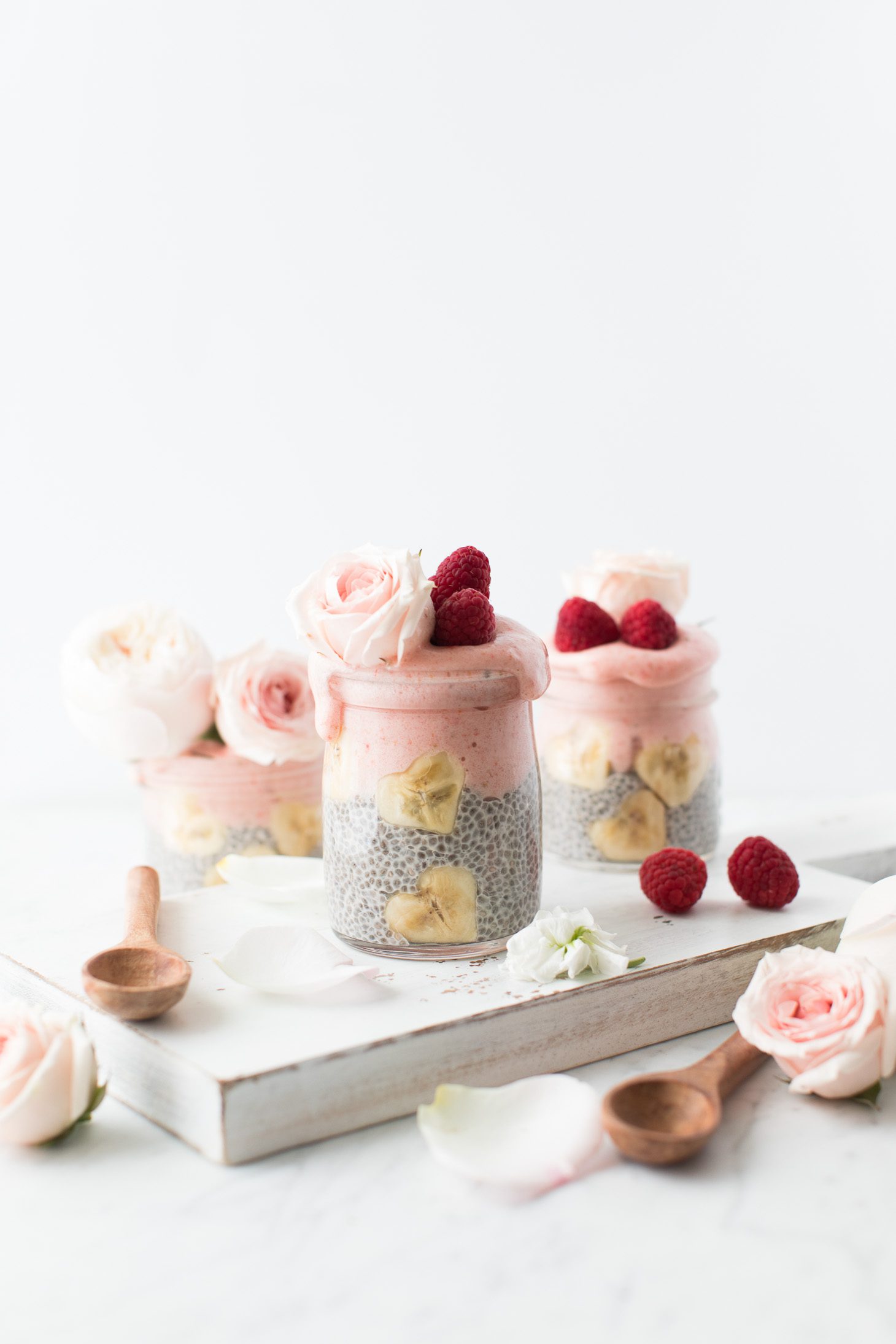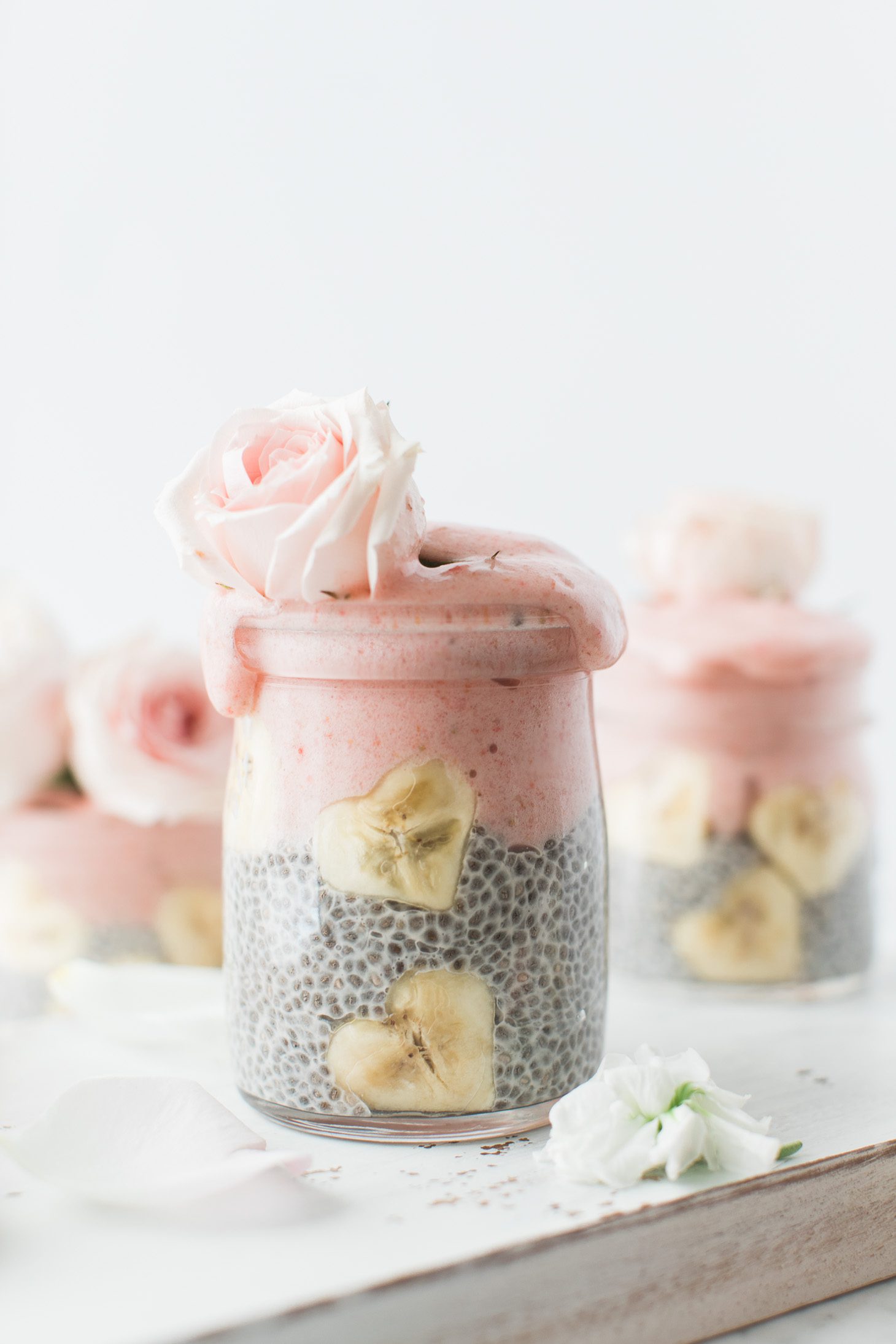 What do you think?? Are you going to give it a try? If so, make sure to let me know how it turns out!! Also, don't forget to check out our recent Valentine's Day DIY's our Heart Banner and the Love Stitched Pillows!!
xo
Jilly