I am SO excited to share this garden update with you today!! If you followed along with mine and Justin's garden shenanigans last year you'll know that we have turned into quite the professional gardeners (I mean, with the help of a few people of course … LOL!). Last year was the very first year that Justin and our family had a garden of our own. I mean, we have always dabbled in gardening but we never really had one that we focused on together.
I have to say that our gardening season last year was quite successful but there were certainly a few lessons we learned along the way through a bit of trial and error. So, with gardening season in full effect again, I thought it would be a great time to share some of the lessons we learned along the way as well as a sneak peek of our vegetable garden layout (which we also had approved by the experts at West Coast Seeds!). 
If you are new to the vegetable gardening world I would suggest also reading my 5 Veggie Garden Must-Knows blog, it's filled with handy info from the pros!
Alright, let's dig into today's blog!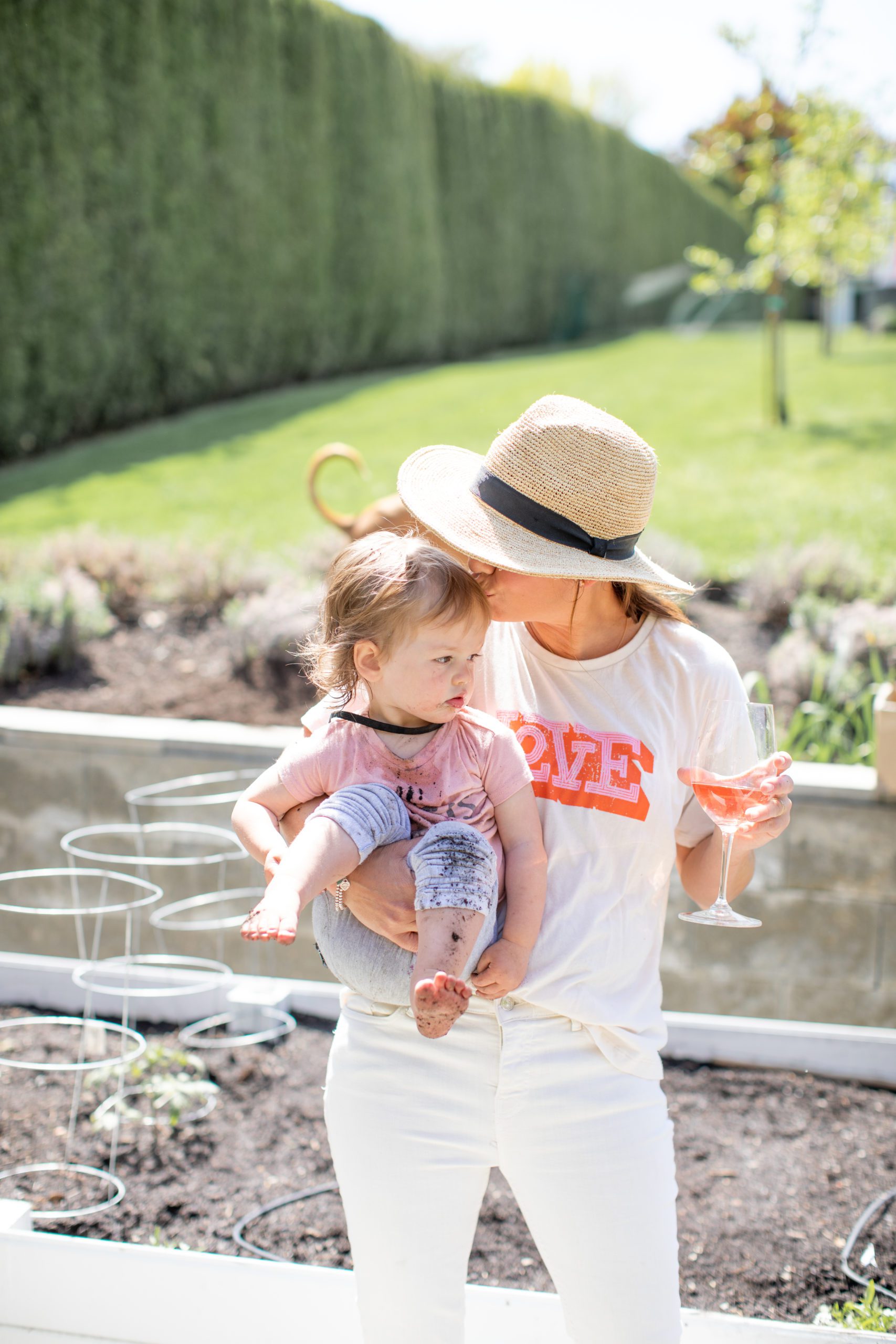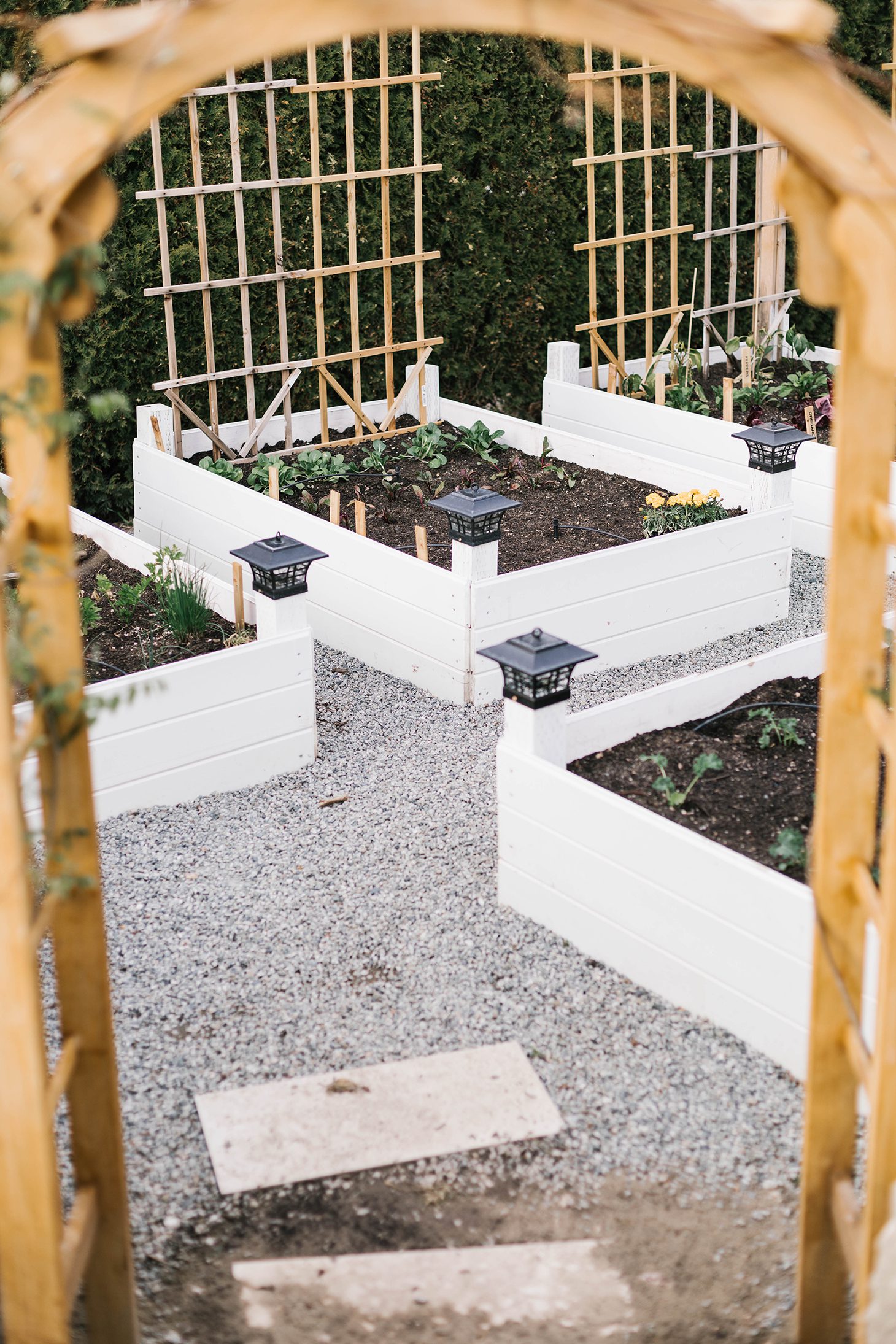 Two very important lessons we learned from last season: 
1. Companion planting
It's really important when you are about to plant something to research what its companion plants are and to also figure out what it doesn't like to be planted with. Companions help each other grow and use garden space efficiently. This simple step can really affect the growth and success of your vegetables and plants.
2. Succession planting
This is really important for vegetables like carrots, radish, and onions because once you pick these vegetables they do not regrow. If you don't sew your seeds all at once and instead sew them one to two weeks apart your produce will come up in batches instead of having 10 pounds of carrots all at once. We are succession planting this year and I'm SO excited to test it out!!
 Here was the layout of our garden last year!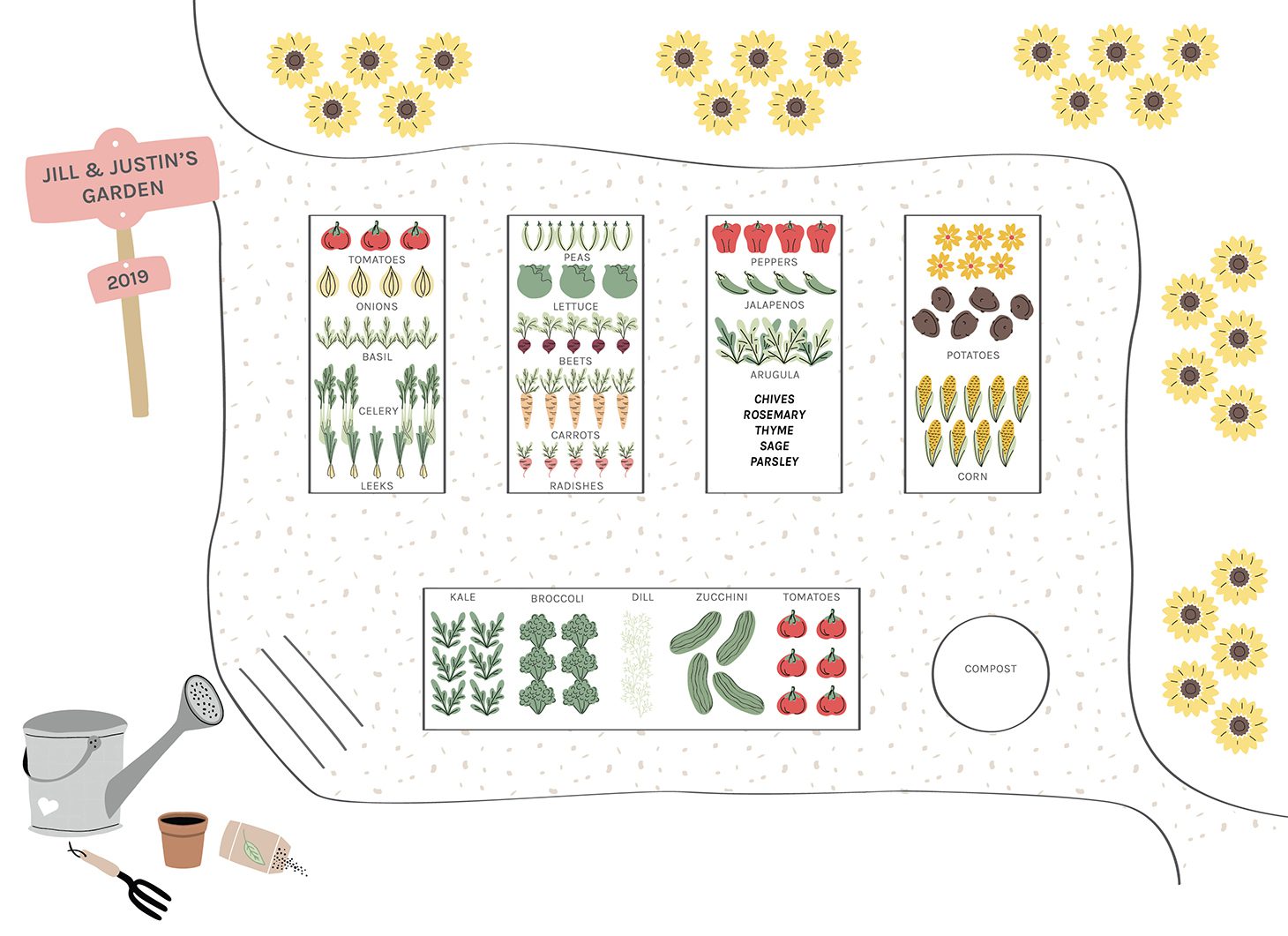 Here are some of the things that we have decided to change: 
1. A new spot for our herbs
Justin made a new bed strictly for our herbs instead of planting them in the mix with our produce.
2. Planting corn, sunflowers, and pole beans together
We are planting our corn, sunflowers, and pole beans together because they are known as the three sisters and they work really well together (companion planting). Taking the corn out of the bed and planting it around them in the soil actually freed up more room for produce (YAY!). 
3. Changing up the layout
It's always good to change the location of your items every year. For example, don't plant your kale in the same spot as you did the season prior. Last year, when I planted my onions I ended up with onion worms and none of them ended up growing. So this year, I planted my onions in a completely different bed. This simple strategy will confuse the bad bugs and is something that's really good for your garden soil as well.
After careful consideration, including an Instagram poll on Justin's account (obviously we had to ask all of YOU too! LOL!), and the help of the experts at West Coast Seeds we have officially decided what our garden layout is for this year!! Are you ready to check it out?? Drumroll, please …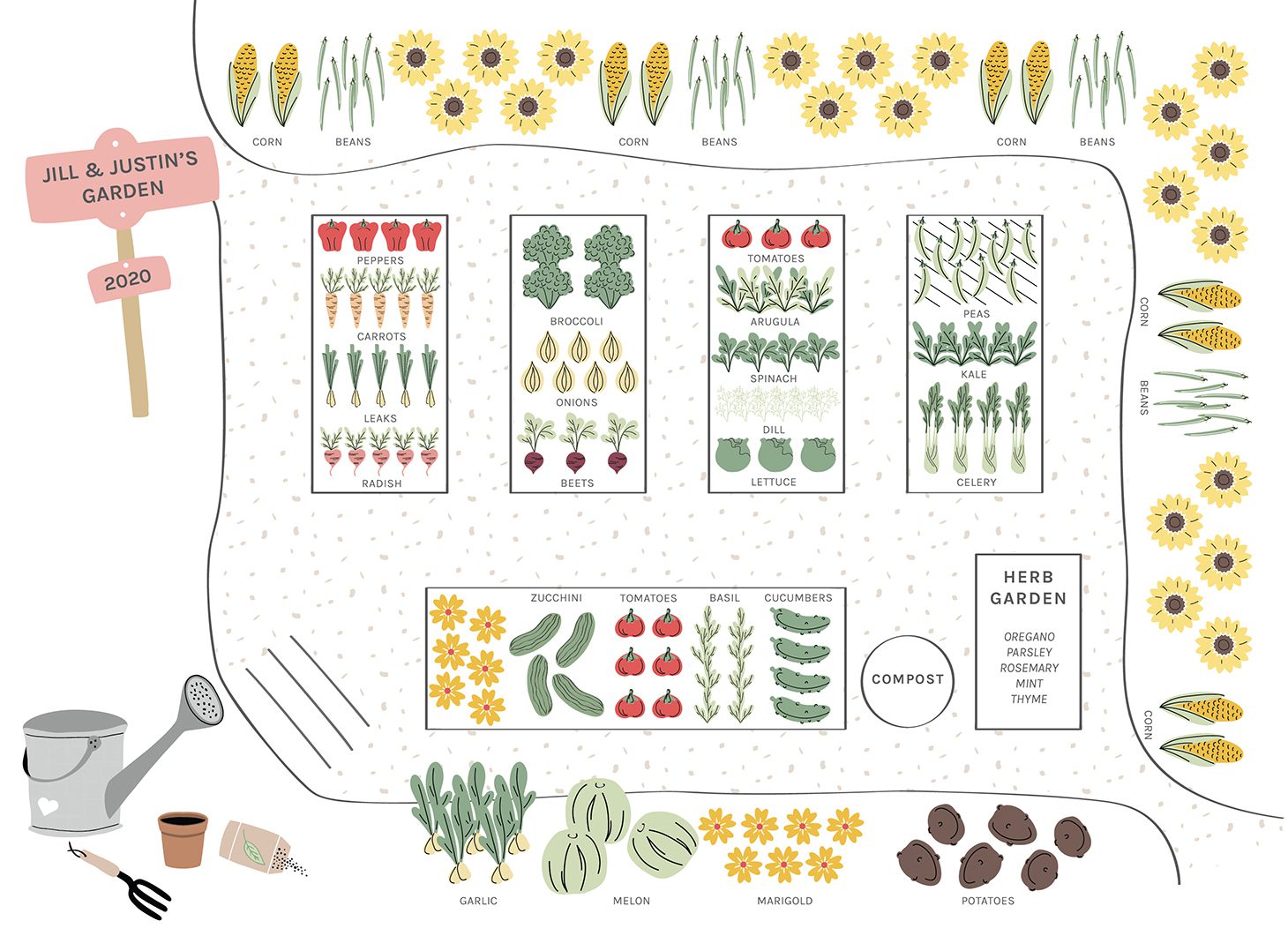 I really want to thank the team from West Coast Seeds for helping us construct this layout. Justin and I drew up the original plans and they helped tweak and refine it. Our garden layout has been approved by the professionals at West Coast Seeds and if you have similar beds you are more than welcome to use this configuration as well!! 
We are so excited for this year's gardening season! With COVID keeping us in and around the house at all times we got super antsy and planted about 90% of our garden already. Whatever doesn't being to germinate by May long weekend we will have to replant.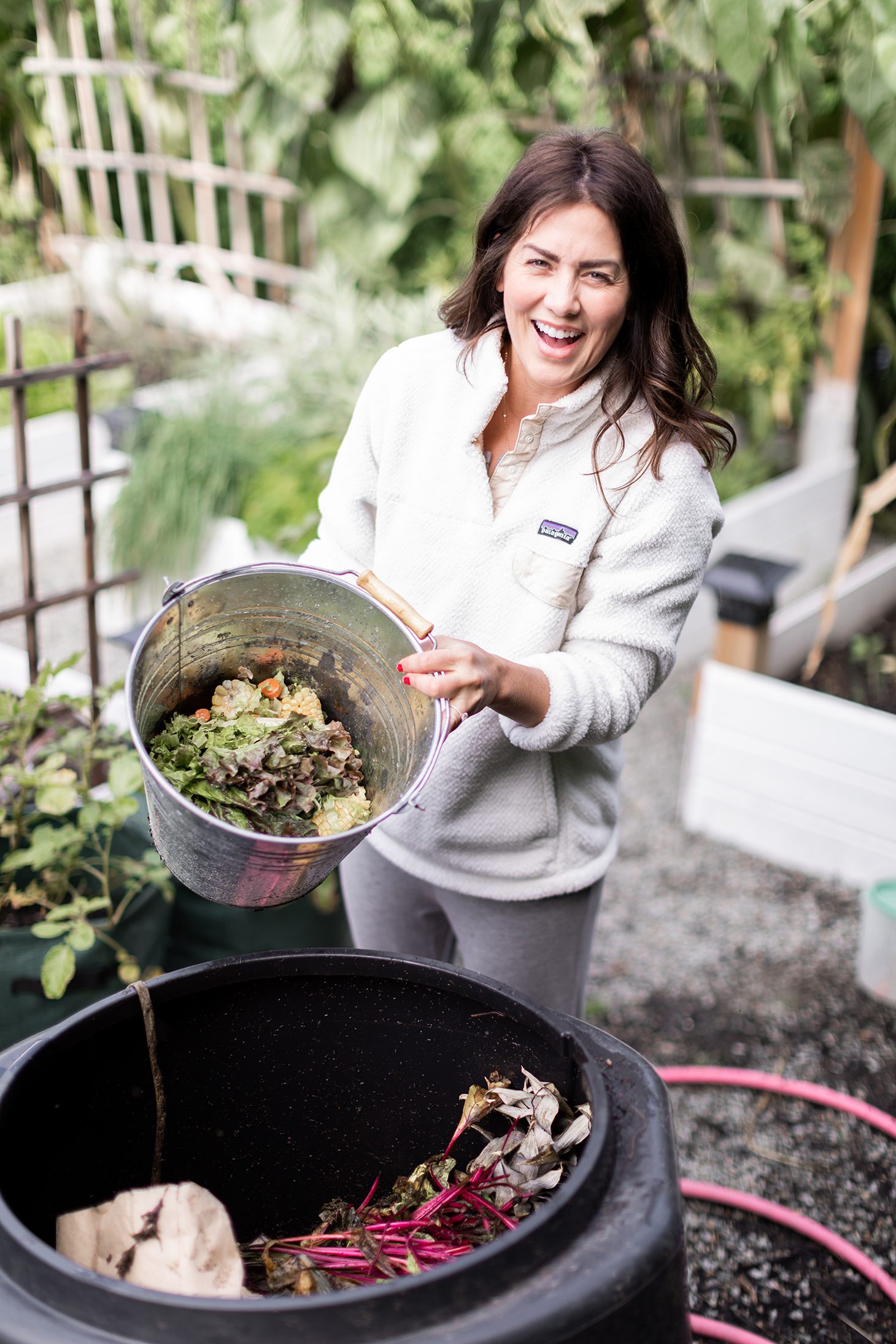 In other news, my compost is doing really well! For anyone that is thinking about composting but not sure where to start, you can find my post ALL about it, here. Something important to keep in mind (that I learned last year!) is that it's crucial to keep all organic matter out of the landfill. Unfortunately, when organic matter goes to the landfill, it produces extremely toxic gasses for the environment.
So, if you have space and capacity to compost your organic matter I would HIGHLY recommend it. Not only is it AMAZING for your garden (it's referred to as gold!!), but it will also make a difference in our local landfills and our environment as a whole as well!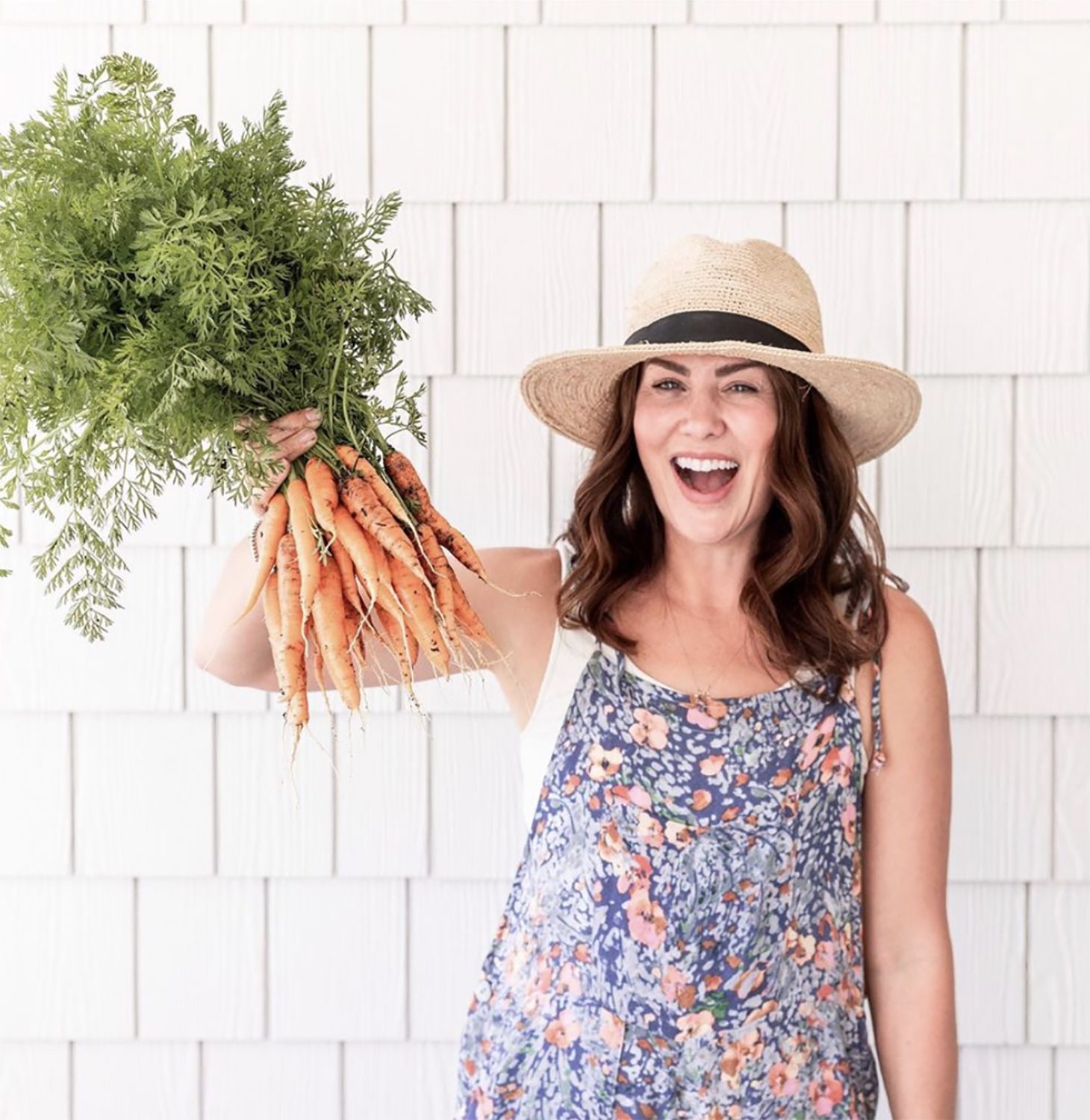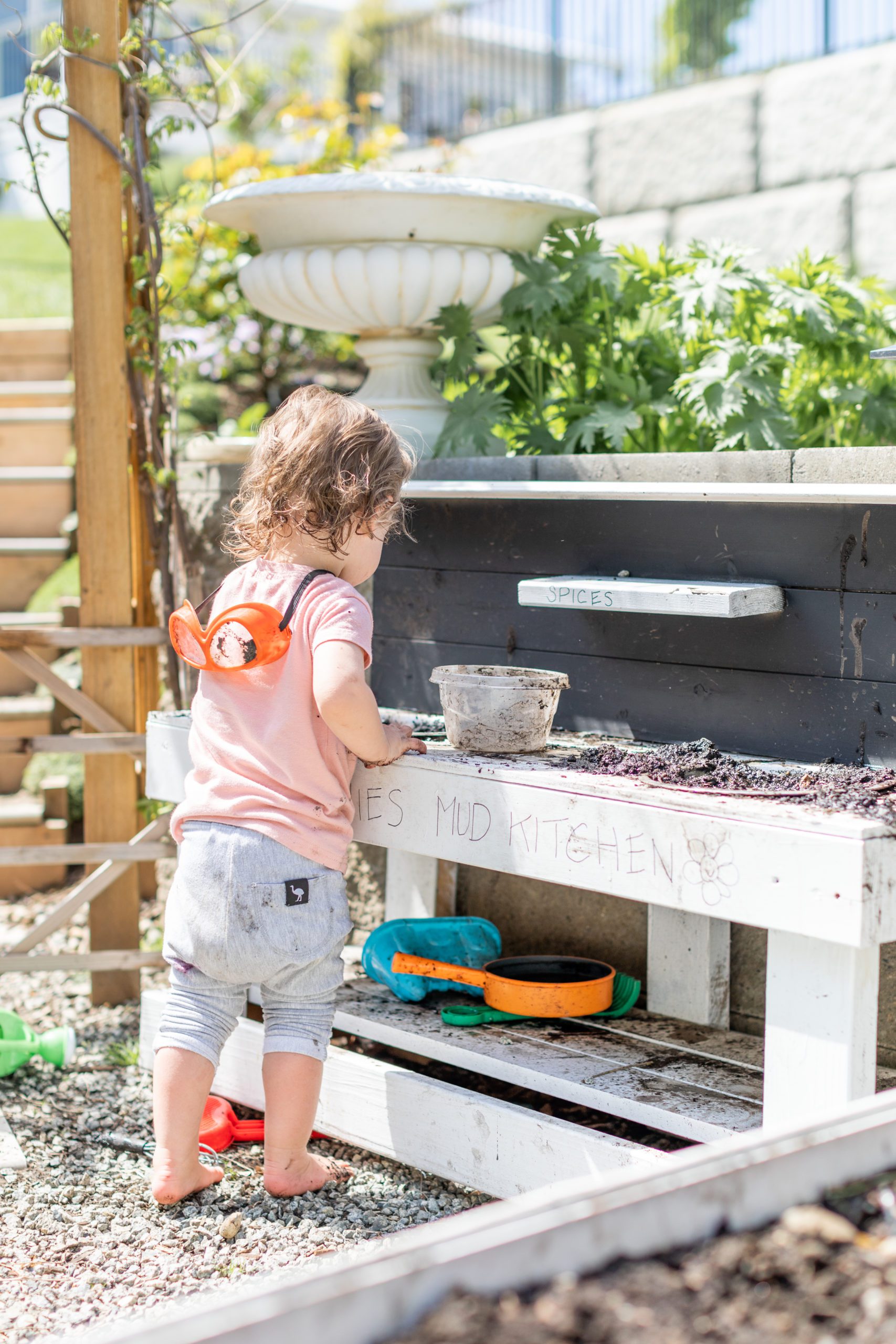 Recently Justin and I started tossing around the idea of another HUGE project called the "Strawberry Shortcakes Garden". I don't want to spill the beans QUITE yet but I will make sure to update you if we decide to go through with it. It's going to be a massive project and something that will keep us busy all Summer!! And, to make things even more jam-packed then they already are … I also want to plant a rose garden at the front of the house too. To say we will be busy this summer will be an understatement but I am SO READY to take on these projects!
There you have it! I hope you find these tips and tricks useful!! I would love to hear your best-kept vegetable garden secrets in the comments section below!
xo 
Jilly