Happy Friday loves!! Valentine's Day is RIGHT around the corner and we've been busy planning and creating SO MUCH Valentine's Day content to share with you! From DIY's to gift guides to perfectly PINK PASTA, you're going to be ready and inspired to your little heart's content!!
So, to kick our Valentine's Day content off, we've decided to share our Perfectly Pink Pasta recipe with you!! Now, the great thing about this pasta is that it's fairly quick to prepare because we decided to use premade noodles (you can use ANY pasta noodles you wish, whether it be Rigatoni, Fettuccini, Penne, or Spaghetti … you decide!) but if you're looking to put a little extra LOVE into this dish, feel free to get all Martha Stewart on us and make your own homemade noodles … (extra points go out to the person who does that … and we want to see photos of it too!!!) LOL!!
Mackenzie came up with this recipe and all of us girls got to be the taste testers (even Leo got in on this!) and all of us absolutely LOVED AND DEVOURED IT!! It's so freakin tasty! Not only is the sauce pink but because the beets (which is what is used to colour the sauce) have such a vibrant colour, that when you mix the noodles in with the pink sauce, it actually turns the noodles pink as well!!! It's such a fun pasta to whip up for your lover, or for your girlfriends … and it obviously tastes best with a glass of Rosé!
Ps. Don't forget to check out my Valentine's Day Shop page HERE for more V-Day inspo!!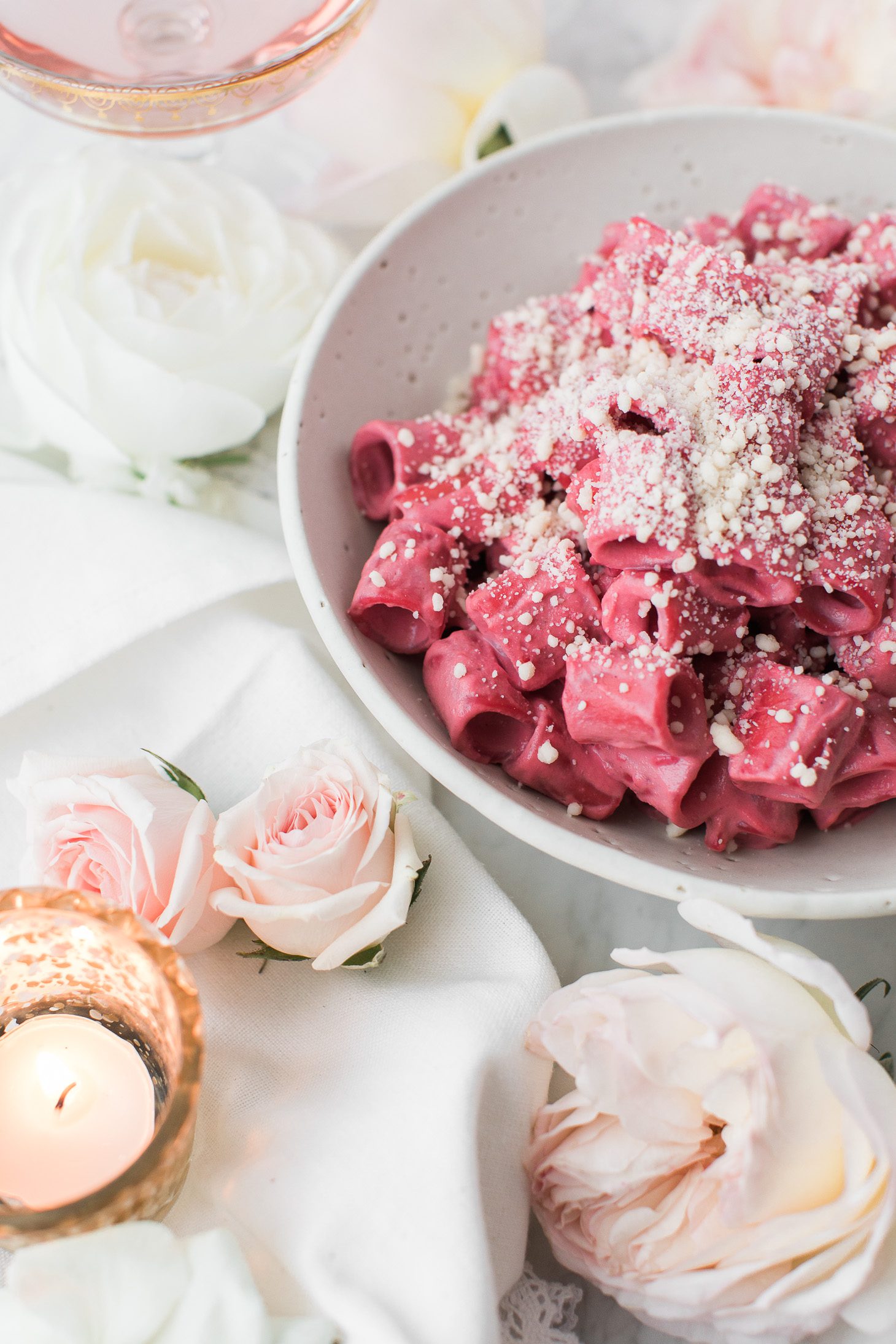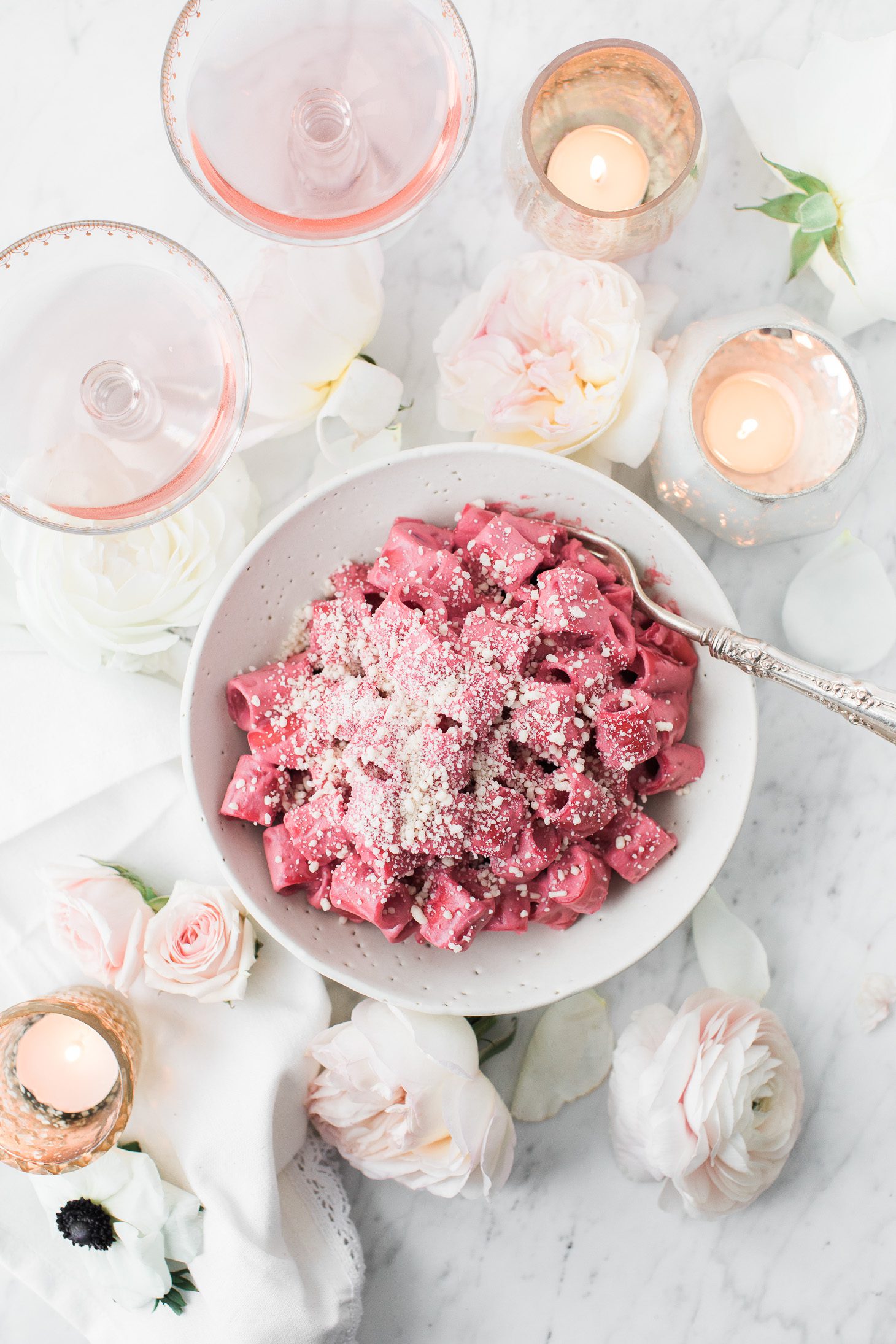 [amd-zlrecipe-recipe:58]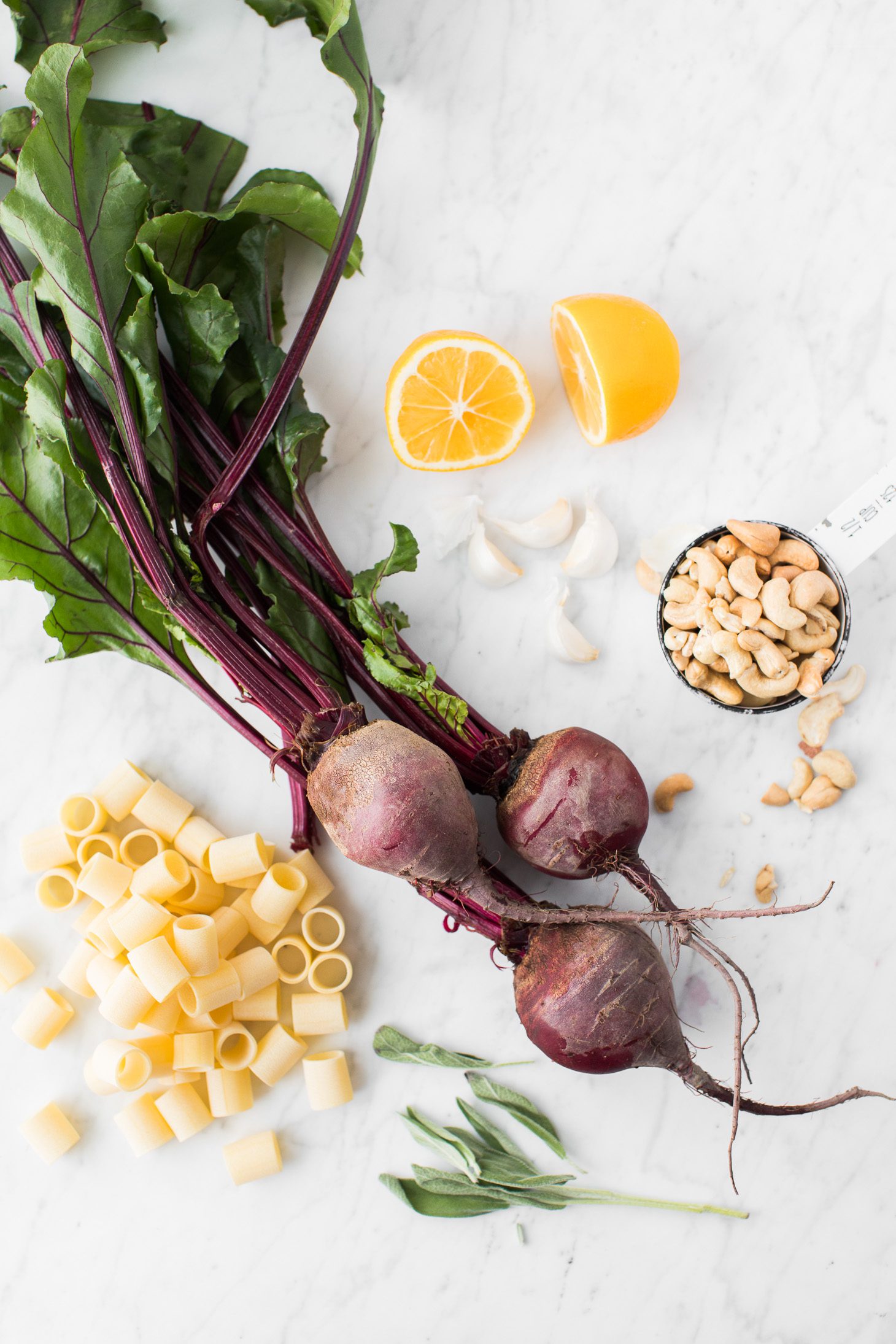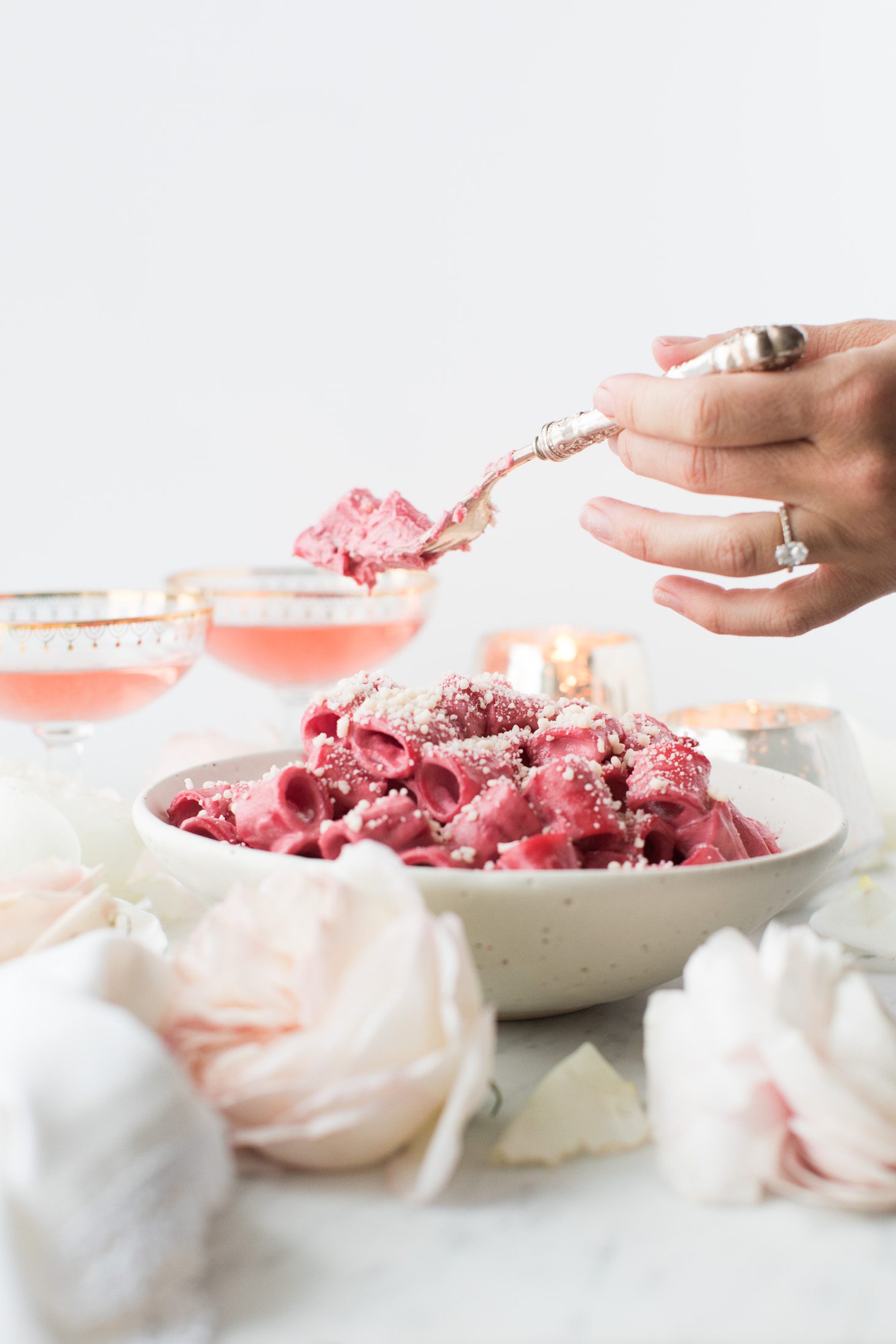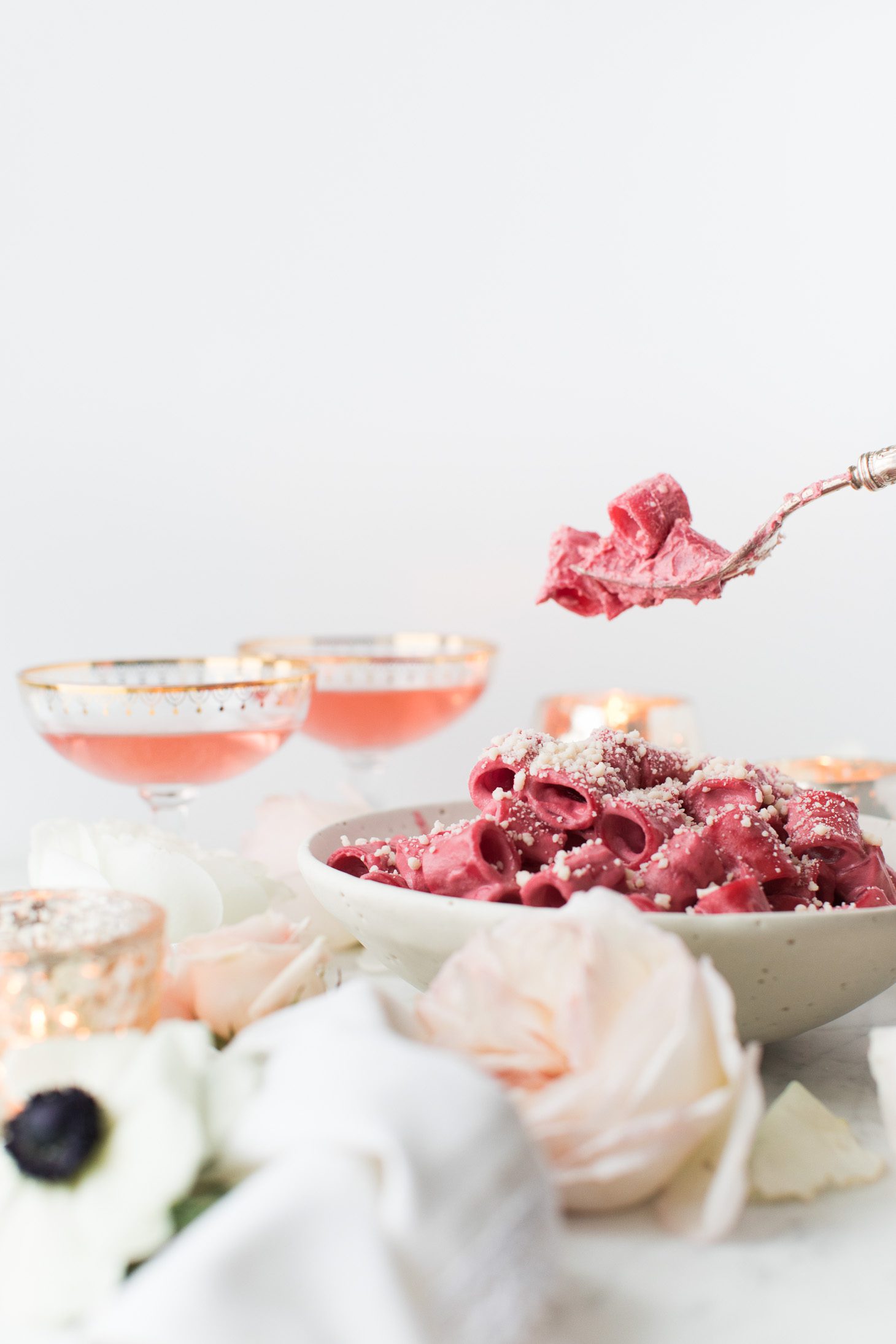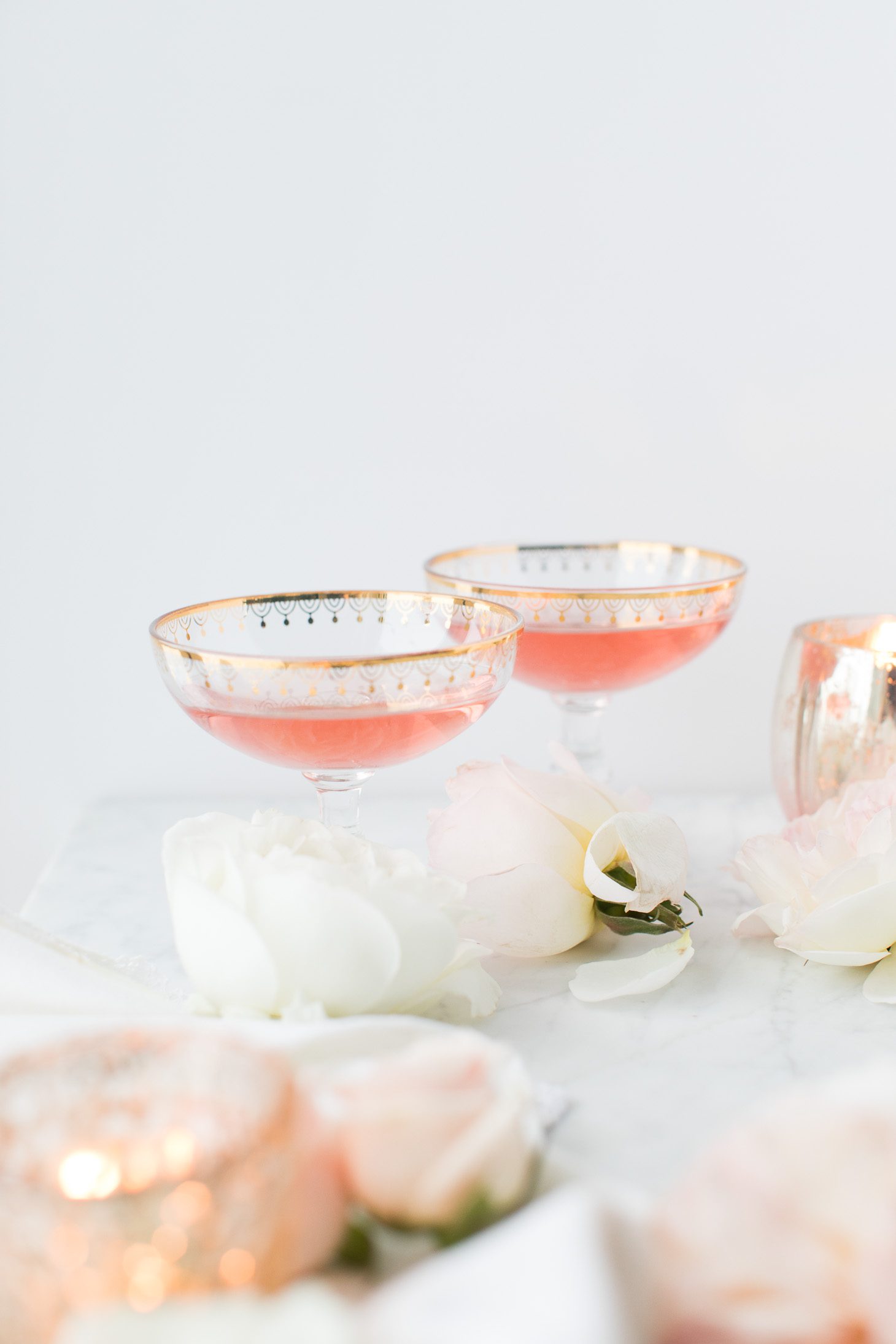 Are you going to give it a try?? If so, make sure to post photos of your pink pasta creations over on my Facebook page!!!
XOXO
Jilly