Hey everyone! Mackenzie here! Finding ways to use up summer produce can be a challenge. The window for ripe fruits and veggies is so short! Making tomato sauce is the absolute BEST way to use up all those ripe garden tomatoes in your garden or at the farmer's market!
My mom and I will make upwards of 7-8 of these batches and freeze them to use throughout the fall and winter. There are a lot of different methods online for homemade tomato sauce that involve peeling tomatoes, but after trial and error, we found it wasn't worth the fuss! It tastes just as delicious keeping the skin on and it's SO much easier!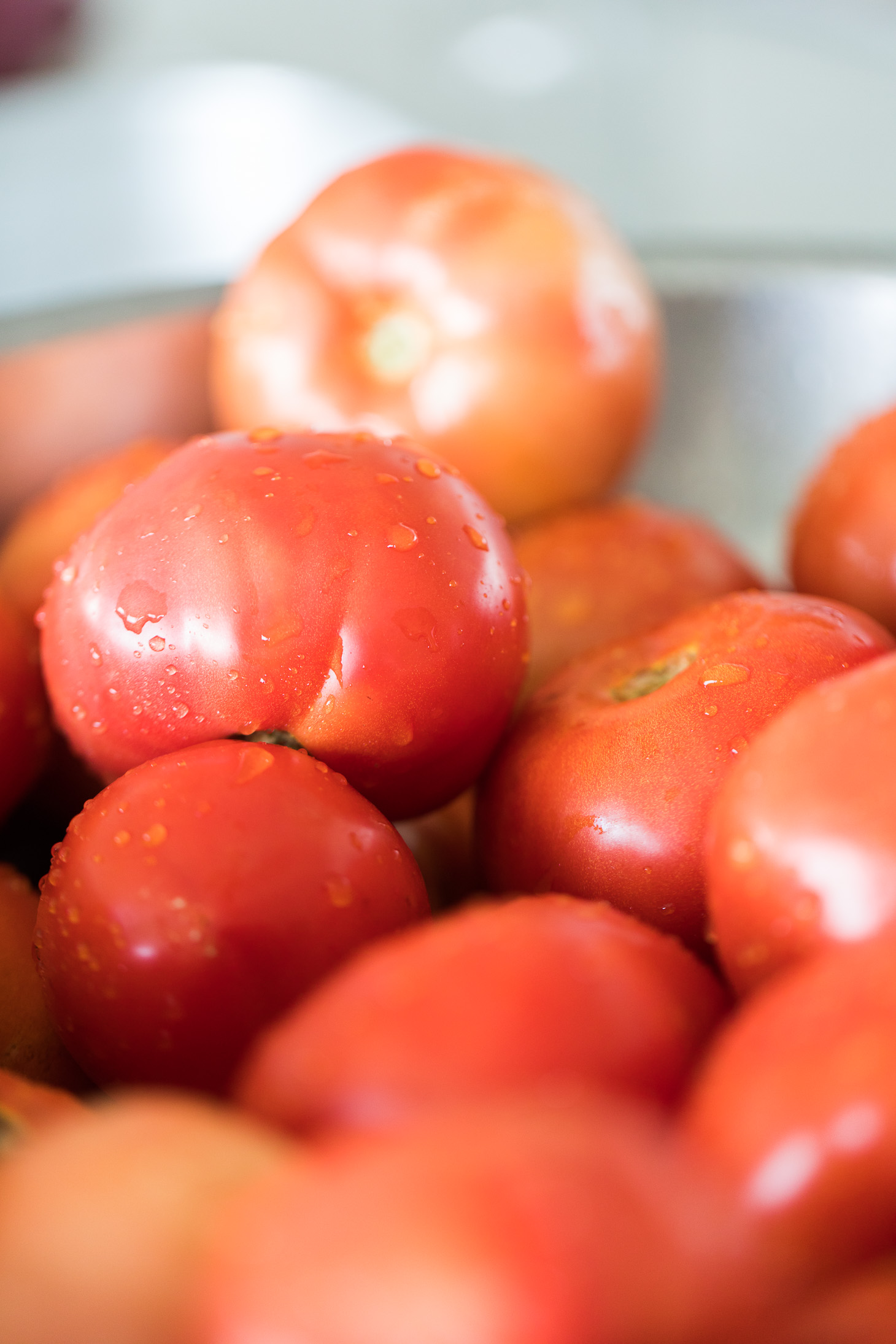 A few people asked if we can the tomatoes, but we find freezing in an airtight container to be the best and easiest storage method. I'll often use leftover small and large yogurt containers to store the sauce in as they're the perfect size! Make sure you fill the sauce to the top of the container to avoid freezer burn.
I recommend serving this sauce straight up with your favourite long pasta. Its flavours are SO vibrant and fresh that you don't need to add anything else to complete this meal. It's also surprisingly creamy and bursting with flavour. It's also divine as a base for your pizza! Rest assured you won't want to buy store-bought tomato sauce again!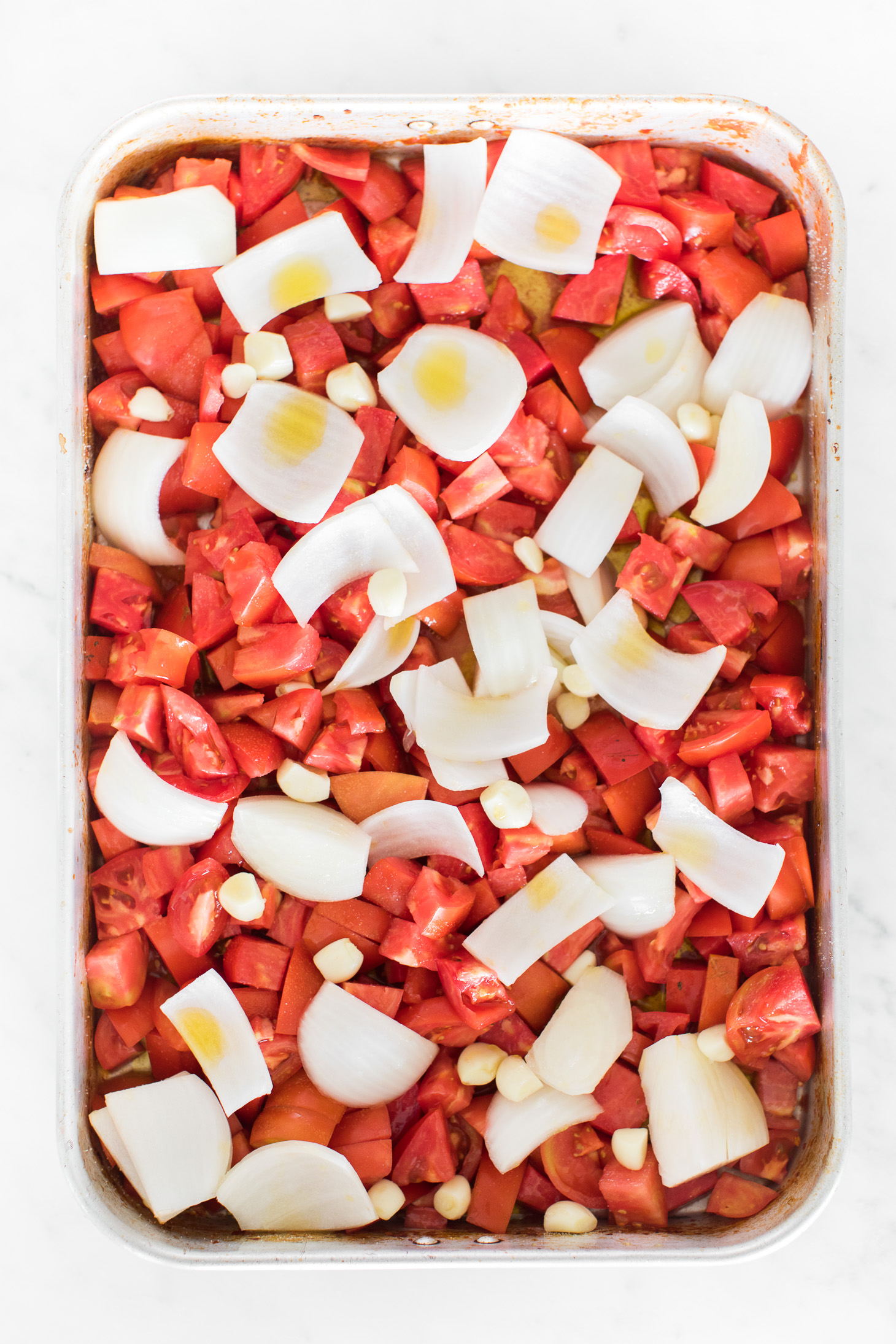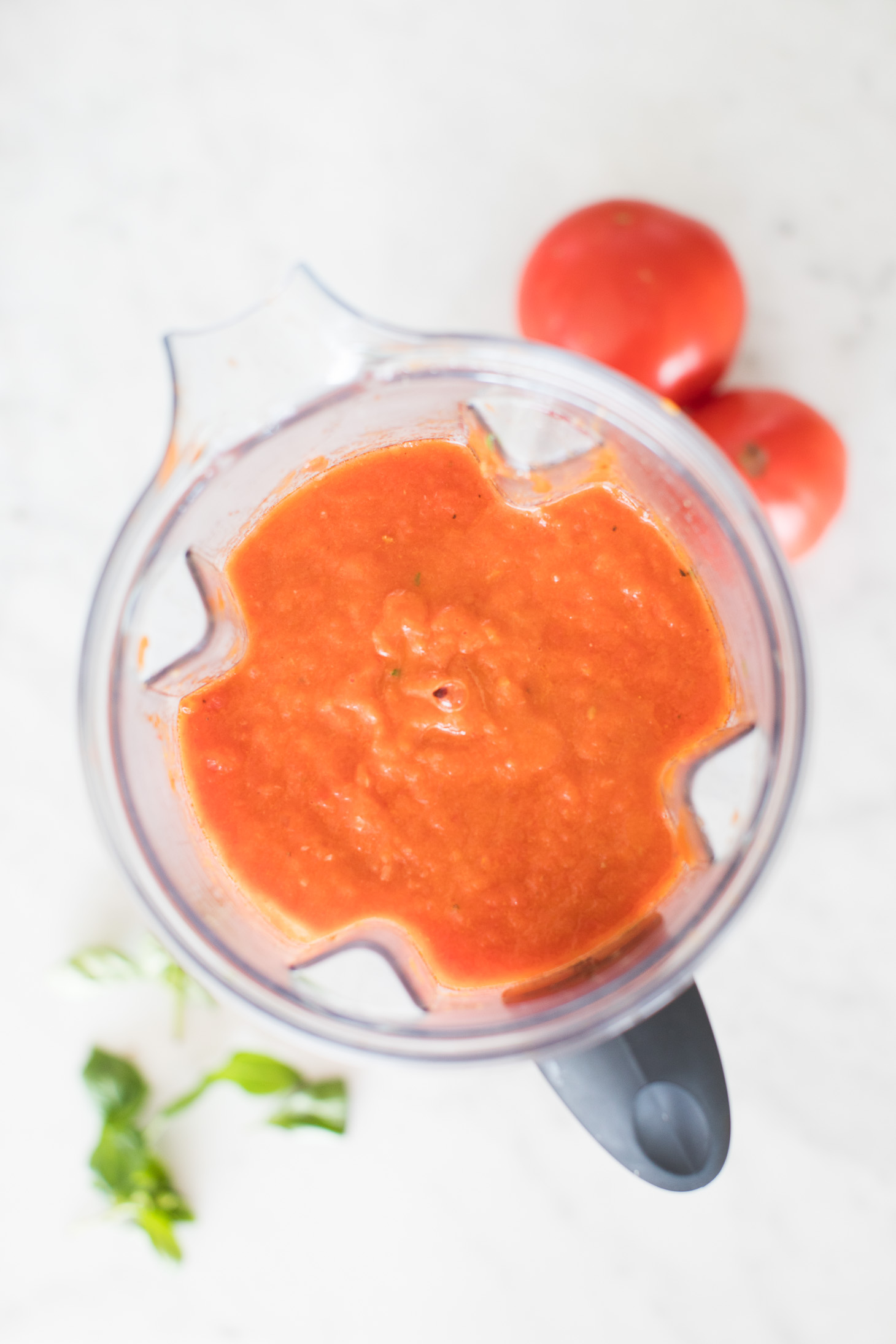 Ingredients
8 pounds garden OR Roma tomatoes
1 white onion, quartered and sliced into large chunks
8-9 whole cloves fresh garlic
1/2 cup extra virgin olive oil
1/4 cup sugar (to counteract acidity of tomatoes)
Salt & pepper, to taste
1 cup fresh basil
Instructions
Preheat oven to 425.
Slice your tomatoes into quarters and add to a large roasting pan. Ensure your roasting pan is deep enough that the juices won't spill over as it starts to cook and break down in the oven!
Add your onions and garlic on top of the tomatoes, dispersing them across the pan evenly.
Finally, sprinkle the sugar over top the mixture and drizzle your olive oil on topl. Add a generous amount of salt and freshly ground black pepper.
Roast in the oven for about 2 hours, mixing halfway through to prevent burning.
Let cool for 15 minutes.
Carefully transfer mixture to high speed blender (or food processor), and blend until sauce is smooth (I find the longer you blend the creamier the sauce!).
Add in basil to blender and pulse until chopped and combined (alternatively transfer to a large bowl and mix in basil by hand). Using a ladle, transfer tomato sauce into containers.
Mark with a sticky note and date so that it's easy to find and freeze for up to 8 months.
https://jillianharris.com/the-most-delicious-tomato-sauce-youll-ever-eat/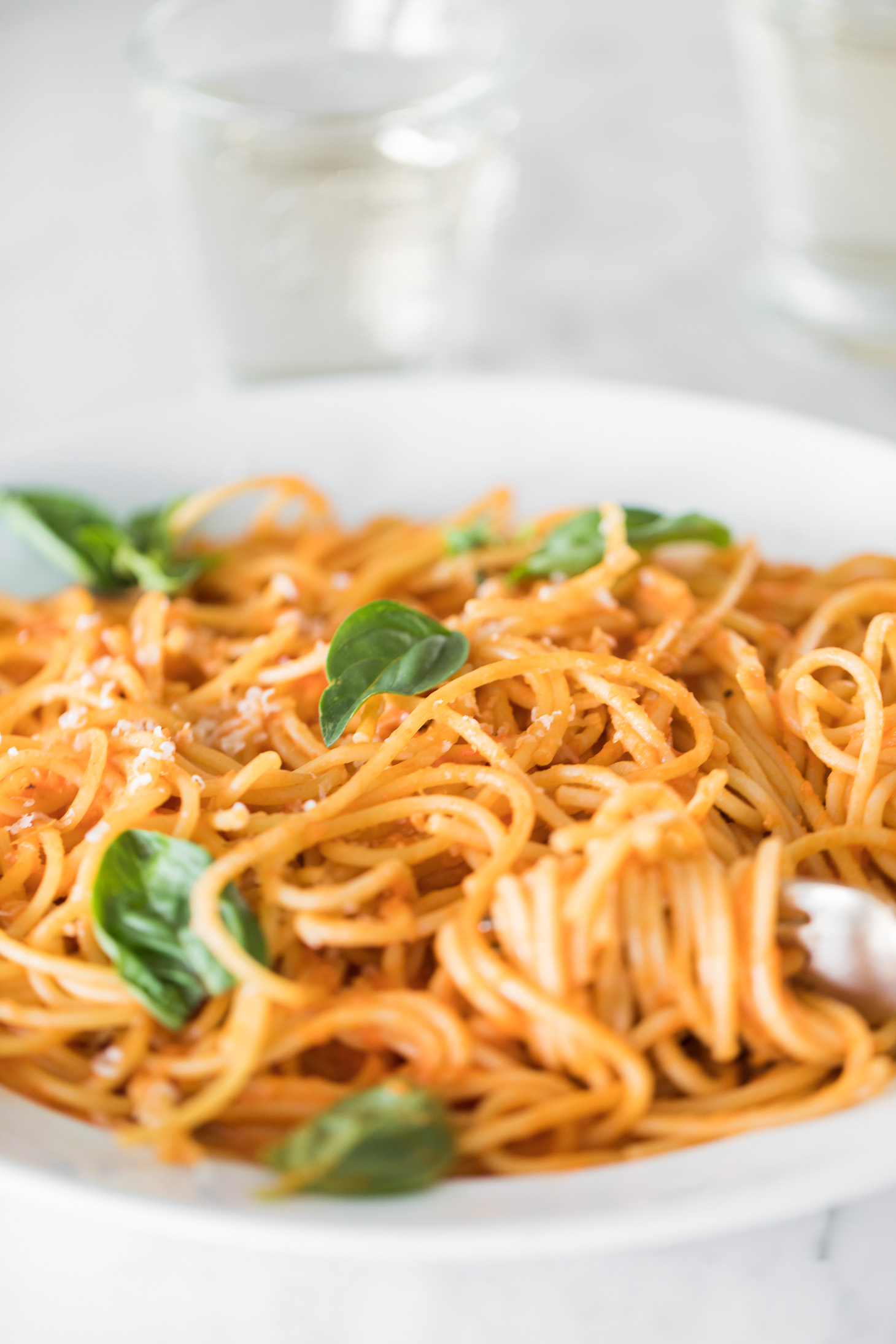 Enjoy!
Mackenzie