It's that time of year again! The Nordstrom sale is BACK and Early Access is on from August 16-18 for Nordstrom cardmembers (Click HERE to find out more and to sign up)! However, if you aren't a Nordstrom cardmember, no need to worry! You will be able to shop the sale from August 19th all the way up until September 3rd!
There are a ton of amazing pieces available for purchase at awesome prices so today I thought I would share my favourite pieces (so far!) with you from the sale. However, before I get right to it, there are a few questions I should answer for you as they seem to pop up every year!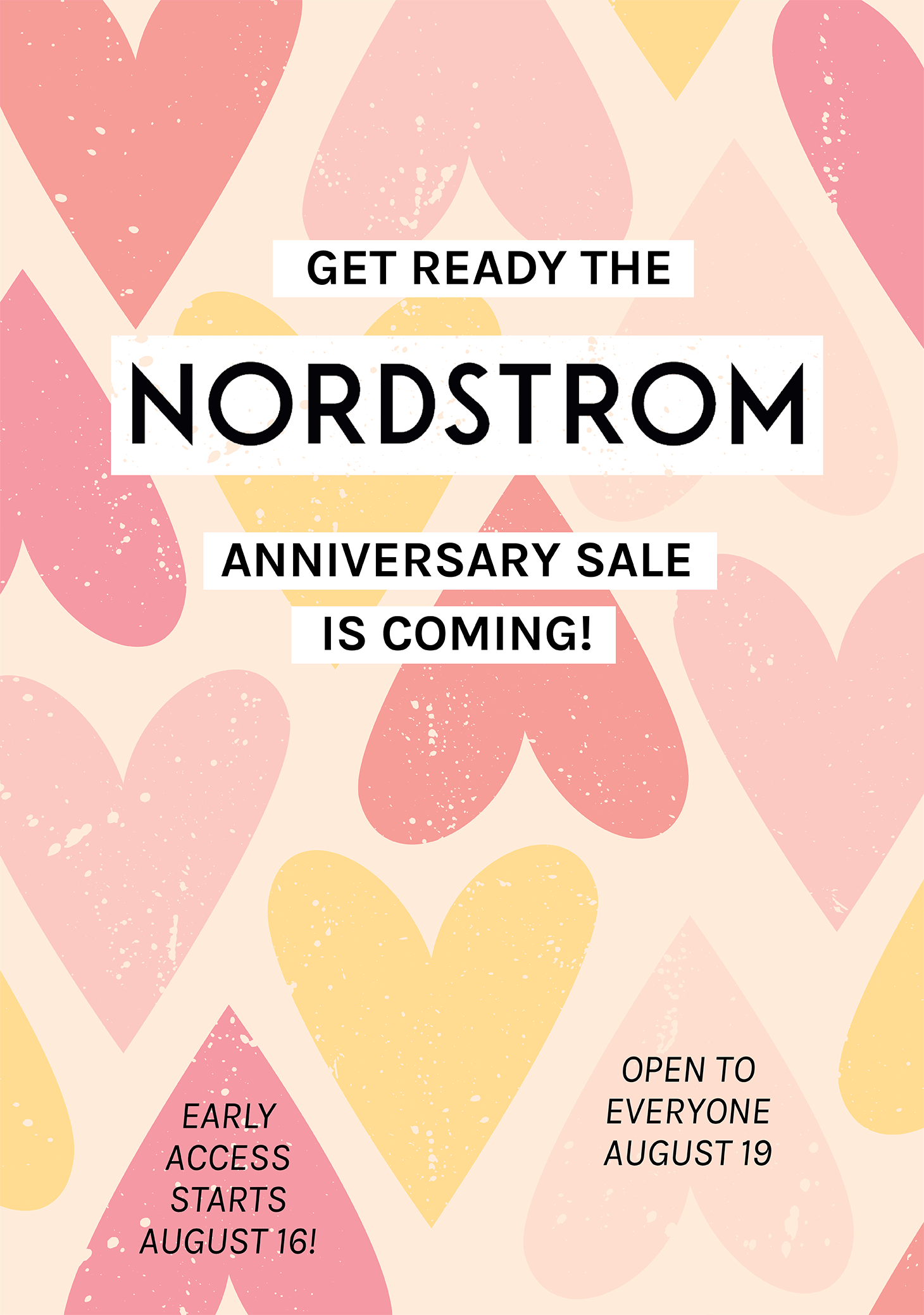 Nordstrom Anniversary Sale and Dates (Canada):
Just as a quick refresher!
Early access for Nordstrom cardmembers goes live August 16th to 18th.
Anniversary sale opens to the public on August 19th and runs until September 3rd. Prices increase September 4th.
NEW this year, shop the sale online at nordstrom.ca with free standard shipping and returns (and no duties … WAHOO!).
How can I shop the sale?
From Friday, August 19th until September 3rd both Canadians and Americans can shop the sale online, here!
The items you linked are sold out!
As always, items tend to sell out REALLY fast so if you have the ability to shop the sale online, I would suggest avoiding abandoning your cart as sizes and colours move very quickly during this sale! We will do our best to keep our shop page up to date.
Do items get restocked?
Over the last few years we've noticed that some items get restocked after they sell out, so if you happen to miss your size or preferred colour, try checking in on it again because you never know … they might just come back in stock!
Alright, let's get right to it! I've sorted out my favourite items for you below and separated them into categories! If you want to know more about a product, all you have to do is click on the image below and it'll bring you right to that specific products landing page on the Nordstrom site!
How can I shop ALL of your favourites from the sale?
As the sale continues, I'll be populating my dedicated Nordstrom Sale shop page with all of my favourites as they come out! Keep in the loop, here!
Let's see your faves, already!
Alright, now that we covered some important housekeeping items, let's get into the fun stuff and take a look at some of my current faves from the sale, below!
Women's

Beauty

Men's

Girls

Boys

Home Decor

There you have it! Make sure to keep popping back to my site as I'll be updating my sale favourites on the daily until the sale wraps on September 3rd!
xo
Jilly