Living in a dorm room with a limited budget doesn't mean you have to sacrifice a stylish space. Now, I've never actually lived in a dorm room but have always wanted to, just so that I could decorate it. That's why I took on the Visa Dorm Challenge to transform this room with my small space design tips using a $500 VISA Prepaid Reloadable card. I know that this may be a challenge with my love for decor … but I had SO much fun with it. It forced me to shop around, compare prices and look for similar items at a lower price point. When money IS a factor, you really need to get creative!
My first tip that I'm sharing with you is about simple artwork! As you know, I love a good gallery wall in any space. It's a great way to add texture and personalization but still keep things classy and clean. Artwork can be intimidating and with this space being so small I decided to create a DIY version of my classic gallery wall that can be achieved by anyone. I started off by finding inspirational quotes and images on the internet that mean something to me and simply printed them off. I jazzed them up by putting them all in matching, spray painted, white frames, in all different sizes. This allowed me to tie in colours throughout the room and give the dorm a focal point. I love personalizing a space and this is a great and in expensive way to do so. These minor details will get you through those long study sessions.
I absolutely loved using my Visa Reloadable Prepaid card. It offered a convenient, easy way to pay, with the ability to add more funds throughout the school year for all of you students out there. It also helps you to be in control of your spending and manage your budget… AND it's secure!!! You can use it anywhere Visa's accepted, including online.  Simple, right? These Visa cards make for the perfect tool for the student lifestyle.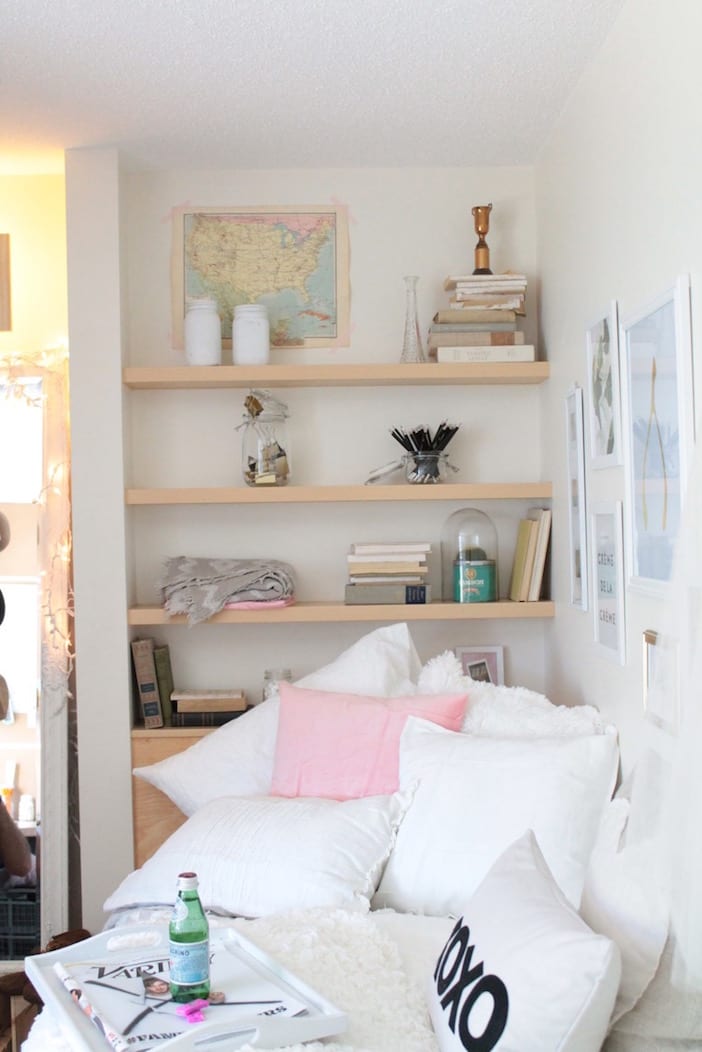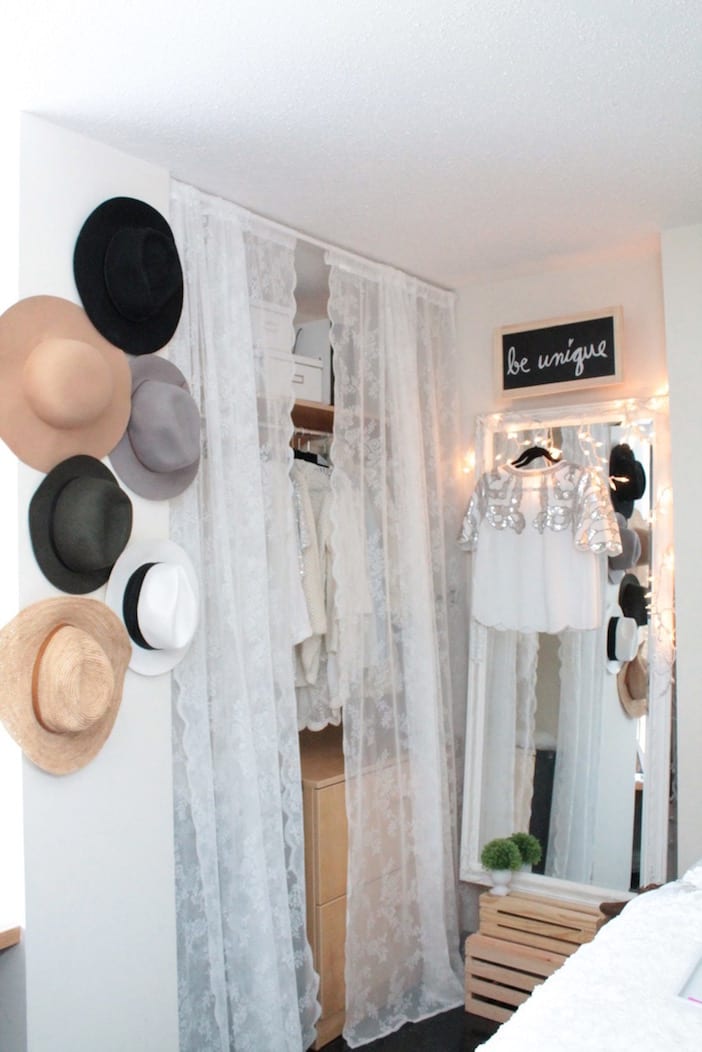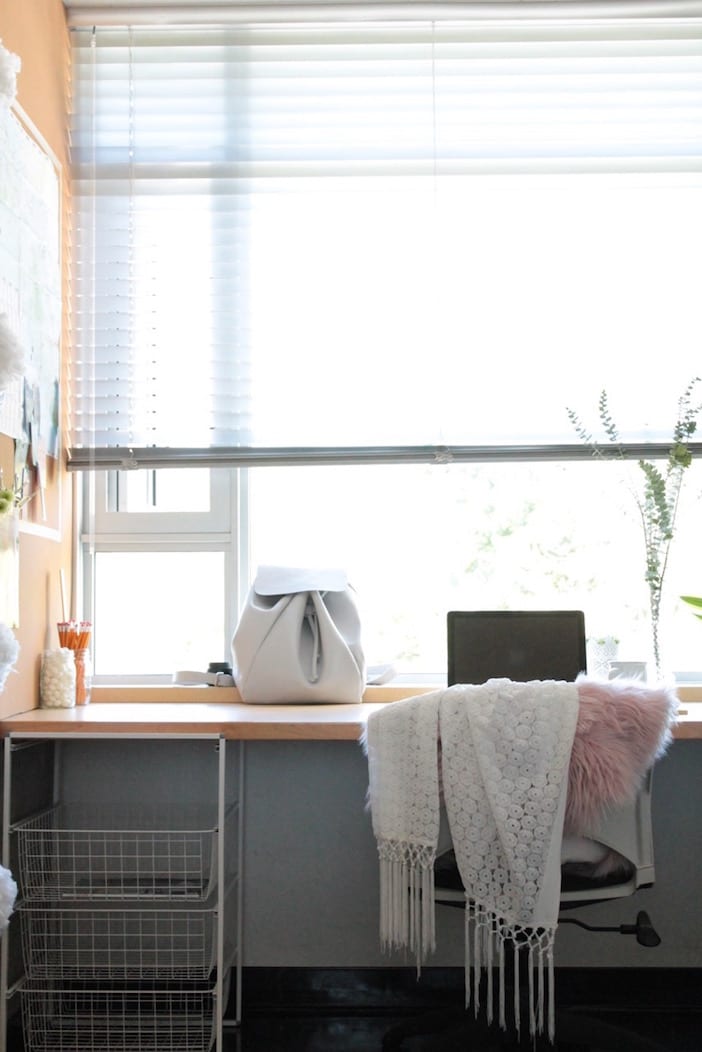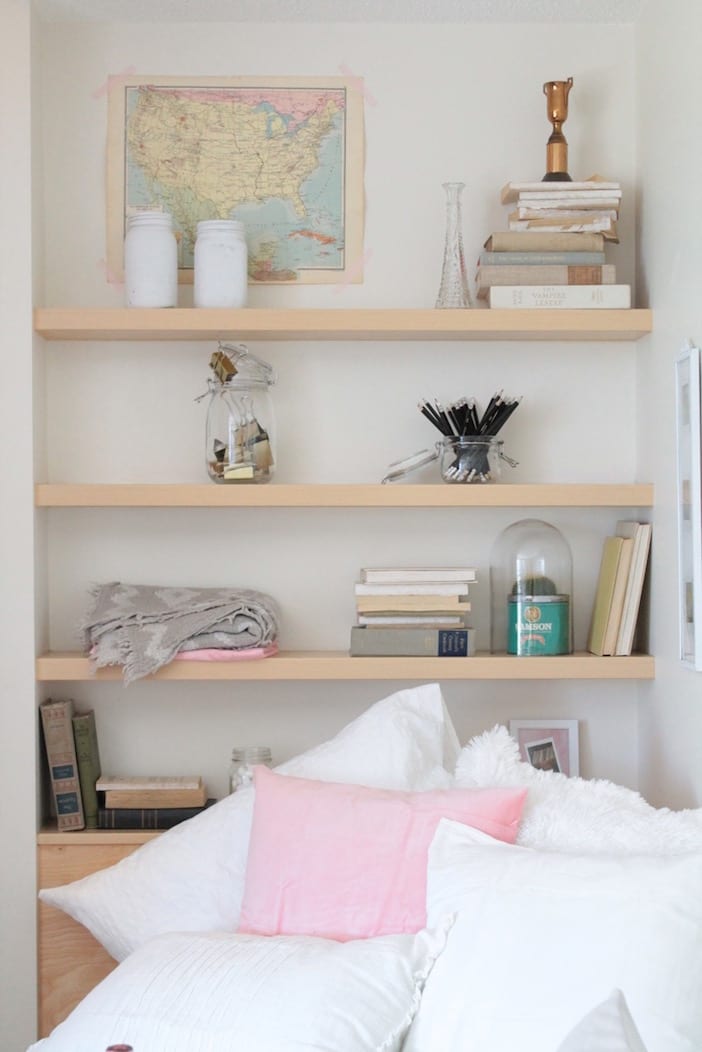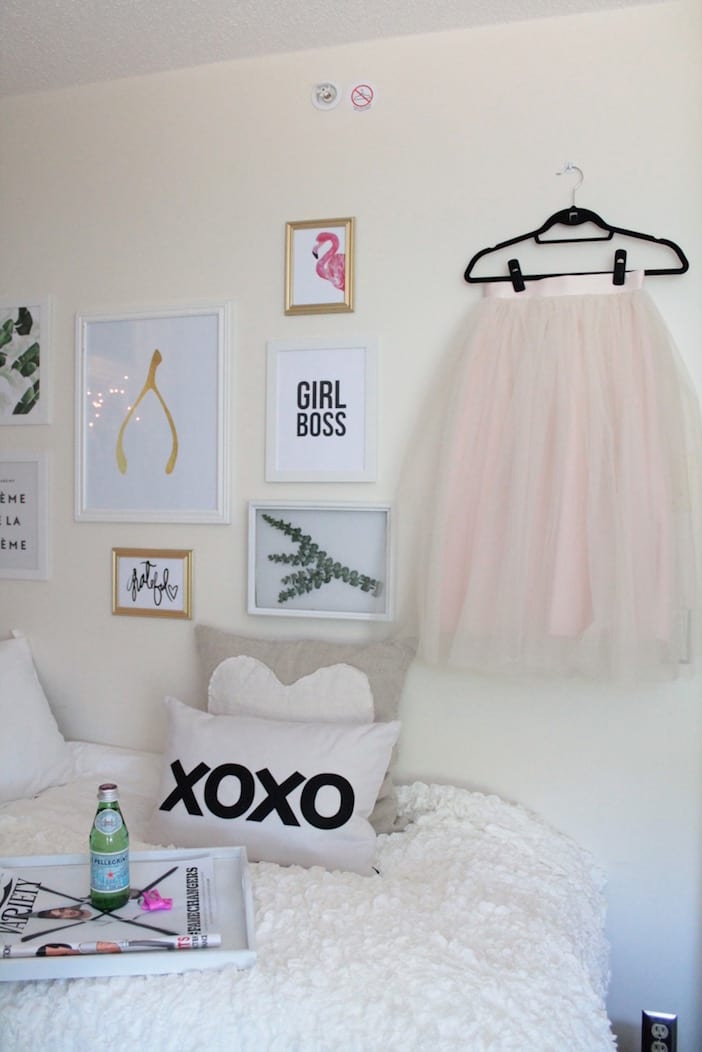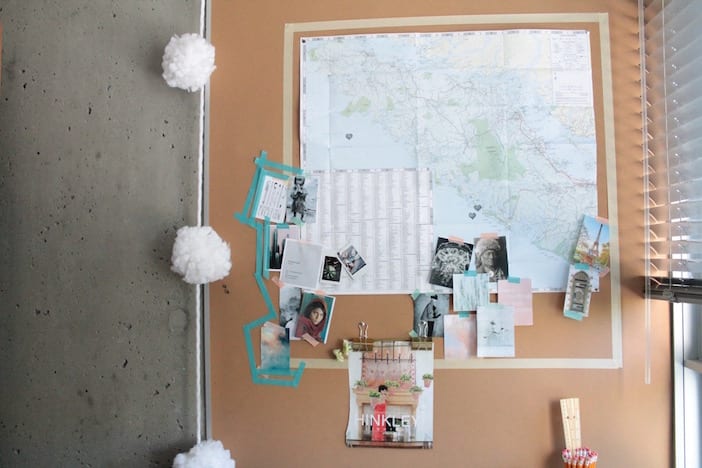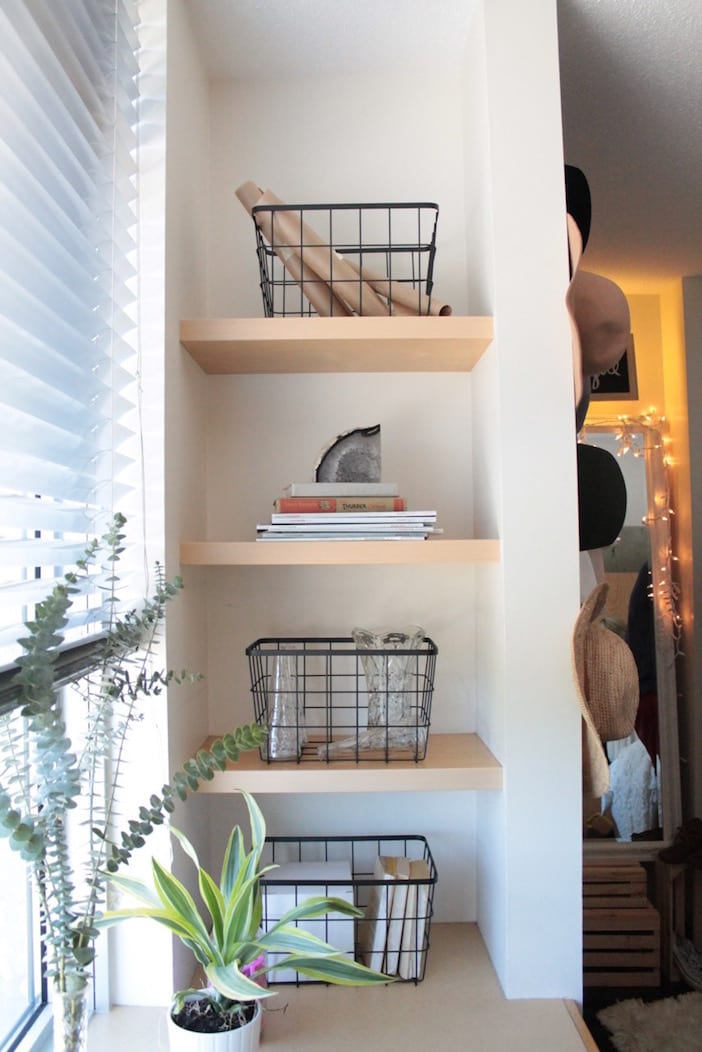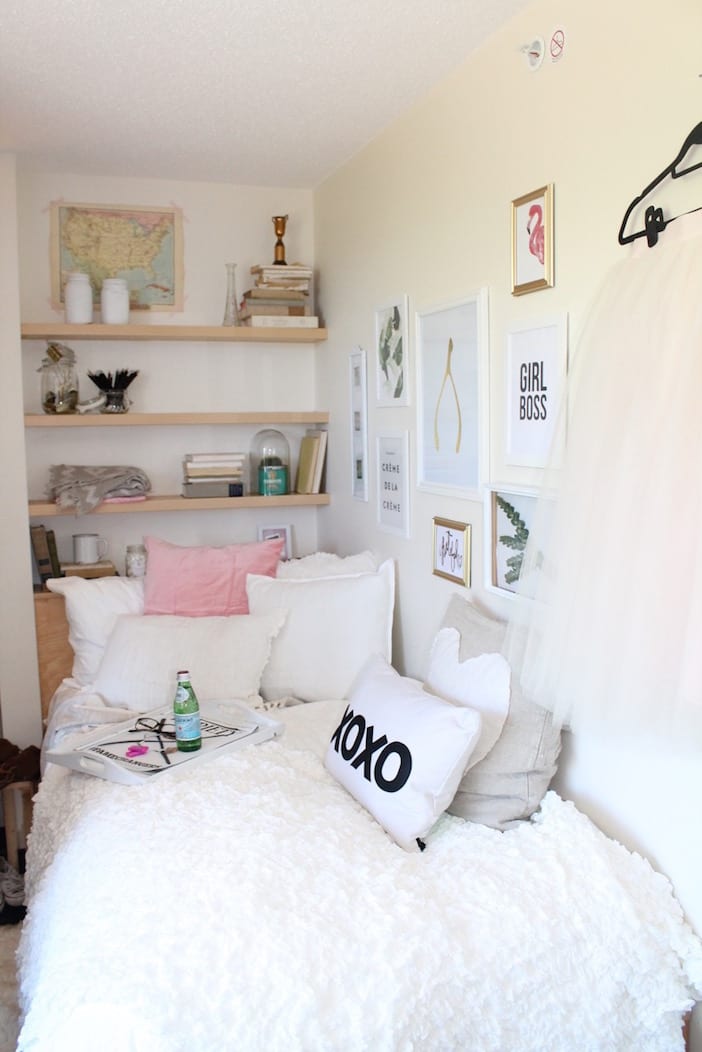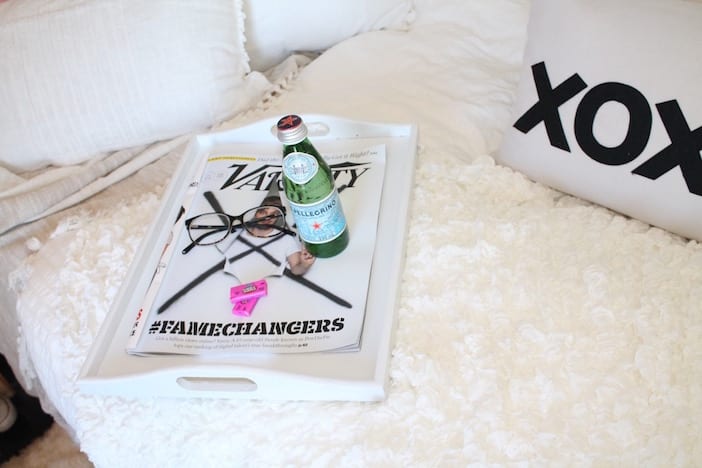 This dorm room goes to show that a small space can still be stylish. Check out how I transformed it below on a budget. If you are just starting College or Medical School… I'd LOVE to see how you decorated your dorm room. For those of you who are starting medical school this Online medical assistant programs ranked are the best for students who need a bit of help. Share your images with me on Twitter and Instagram using the hashtag #VisaDormChallenge for a chance to be featured on my blog later this month!
xo
Jilly