Hi guys!! It's Tori, Jilly's cousin from Fraiche Nutrition! It's apricot season and we are in the thick of it in Kelowna … and we couldn't be happier! Apricots are dotting the trees on every corner here and they are SO beautiful … almost too beautiful to eat (we said almost … lol)! This pie is what dreams are made of: perfectly creamy and not too sweet and completely dairy free. You can source out honey-free cookie crumbs if you want to make it completely vegan (or gluten free to make it, well, gluten-free).
This is a perfect dessert for summer entertaining; it's served chilled AND you can make it ahead! We hope you love it as much as we did!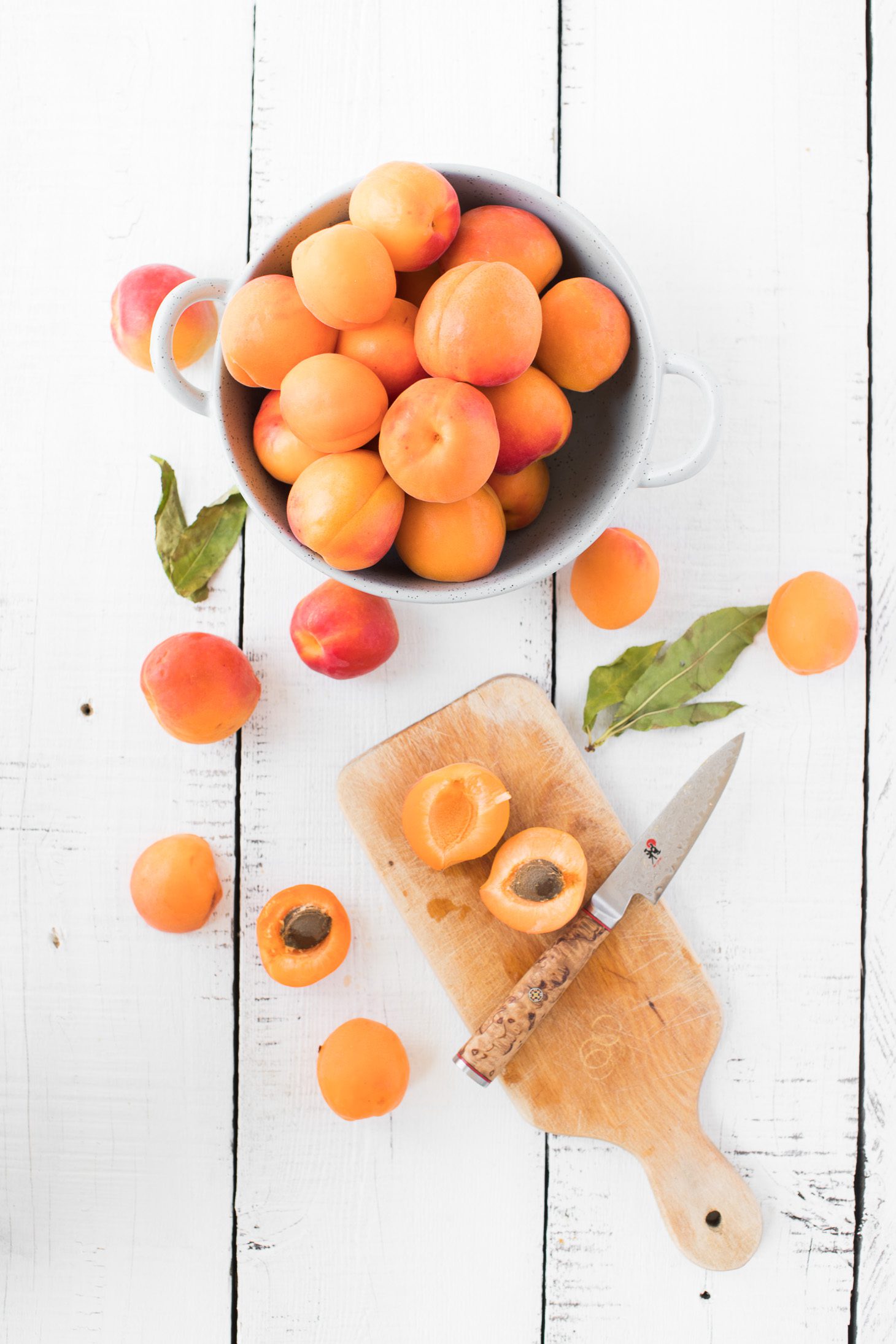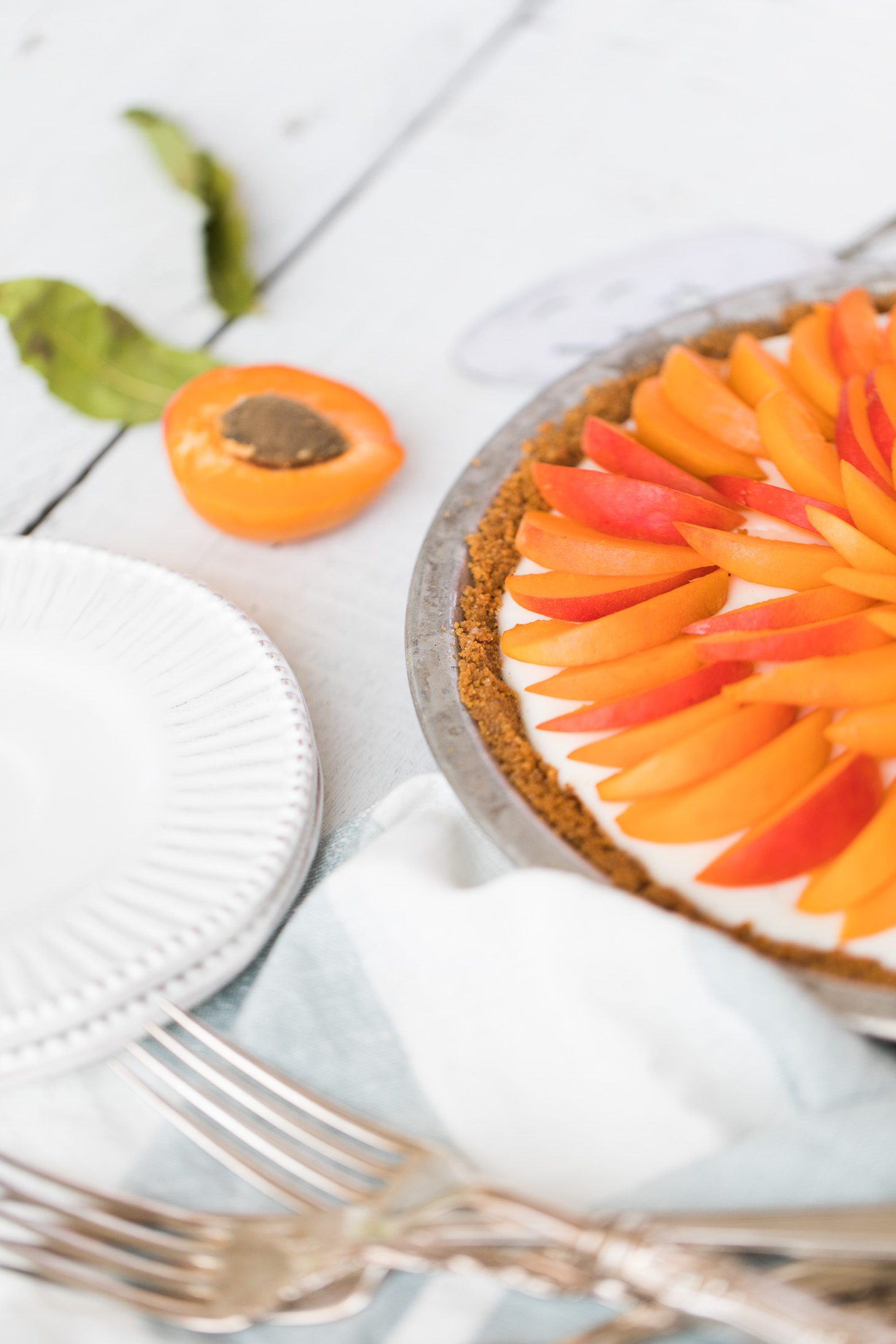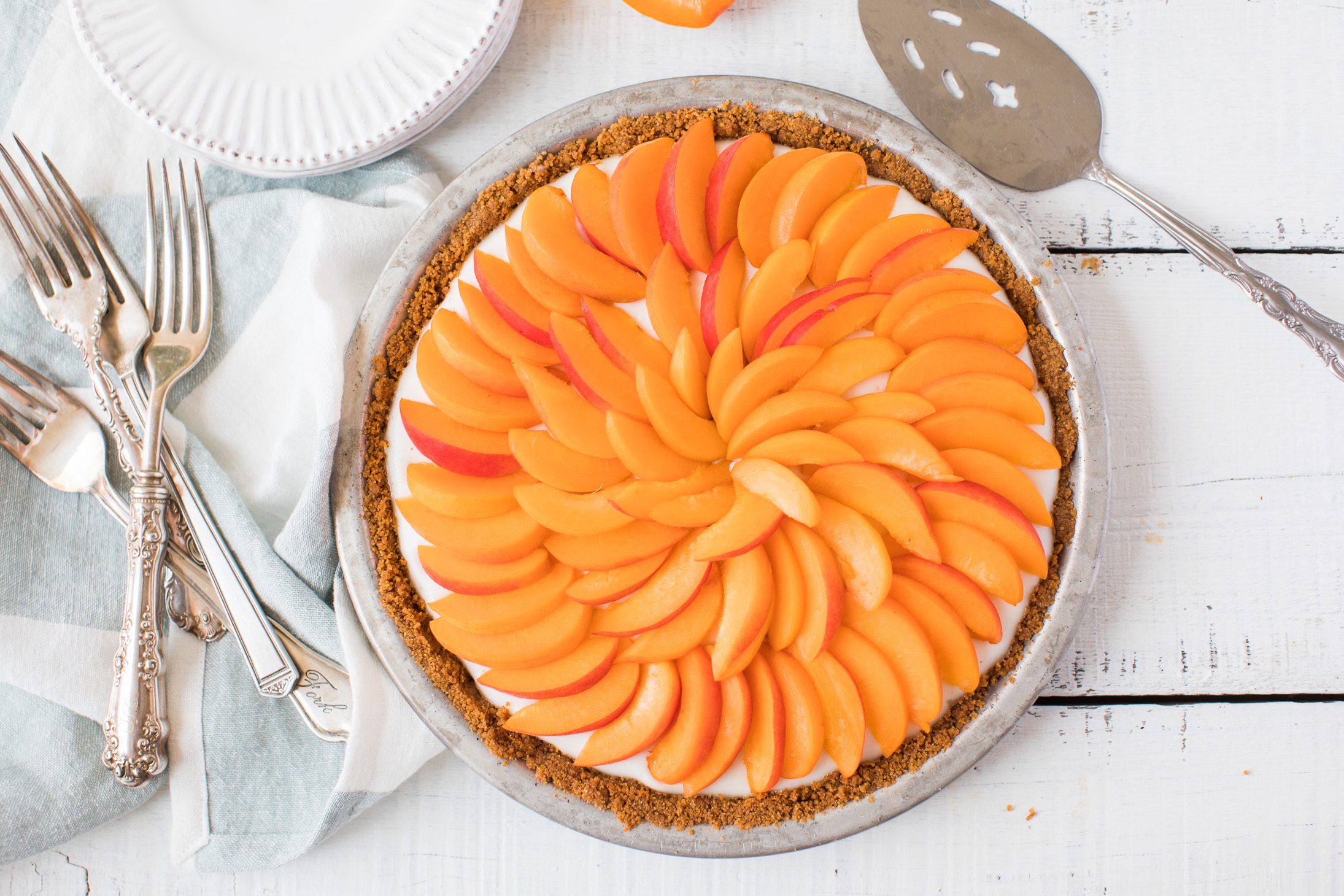 Ingredients
Crust Ingredients:

1 ¼ cups graham cracker crumbs
2 tablespoons organic cane sugar
½ teaspoon cinnamon
1/3 cup melted vegan butter
1/8 teaspoon salt

Filling Ingredients:

3 tablespoons cornstarch
3 cups canned full-fat coconut milk
1/3 cup maple syrup or sugar
1 teaspoon pure vanilla extract
¼ teaspoon nutmeg
pinch salt
6 apricots, pitted and sliced into thin wedges
Coconut whipped cream, to serve
Instructions
Preheat the oven to 350°F. Spray a 9-inch pie plate with cooking spray.
Make the Crust Combine all of the base ingredients together in a medium bowl, stir well, and press it into the prepared pie plate.
Bake the crust until it is light golden brown, for 13-15 minutes. Set aside to cool.
Make the Filling In a small bowl or cup combine the cornstarch with ½ cup of the coconut milk: whisk until no lumps remain. Add the remaining coconut milk, maple syrup or sugar, nutmeg and salt while whisking.
Place the saucepan over medium heat and cook, bringing the mixture to a boil, stirring constantly with a whisk. Cook for 1 minute (to cook the starch and thicken the mixture), whisk in the vanilla and remove from the heat.
Pour the filling into the crust and let it cool, uncovered, for about 30 minutes. Once slightly cooled, arrange the apricot slices in a fan pattern on top of the pie, starting in the middle and working out to the edges. Cover loosely with plastic wrap (optional, it just keeps the apricots from drying out) and refrigerate for 2-3 hours.
To serve, top with the coconut whip if desired.
https://jillianharris.com/fresh-apricot-cream-pie/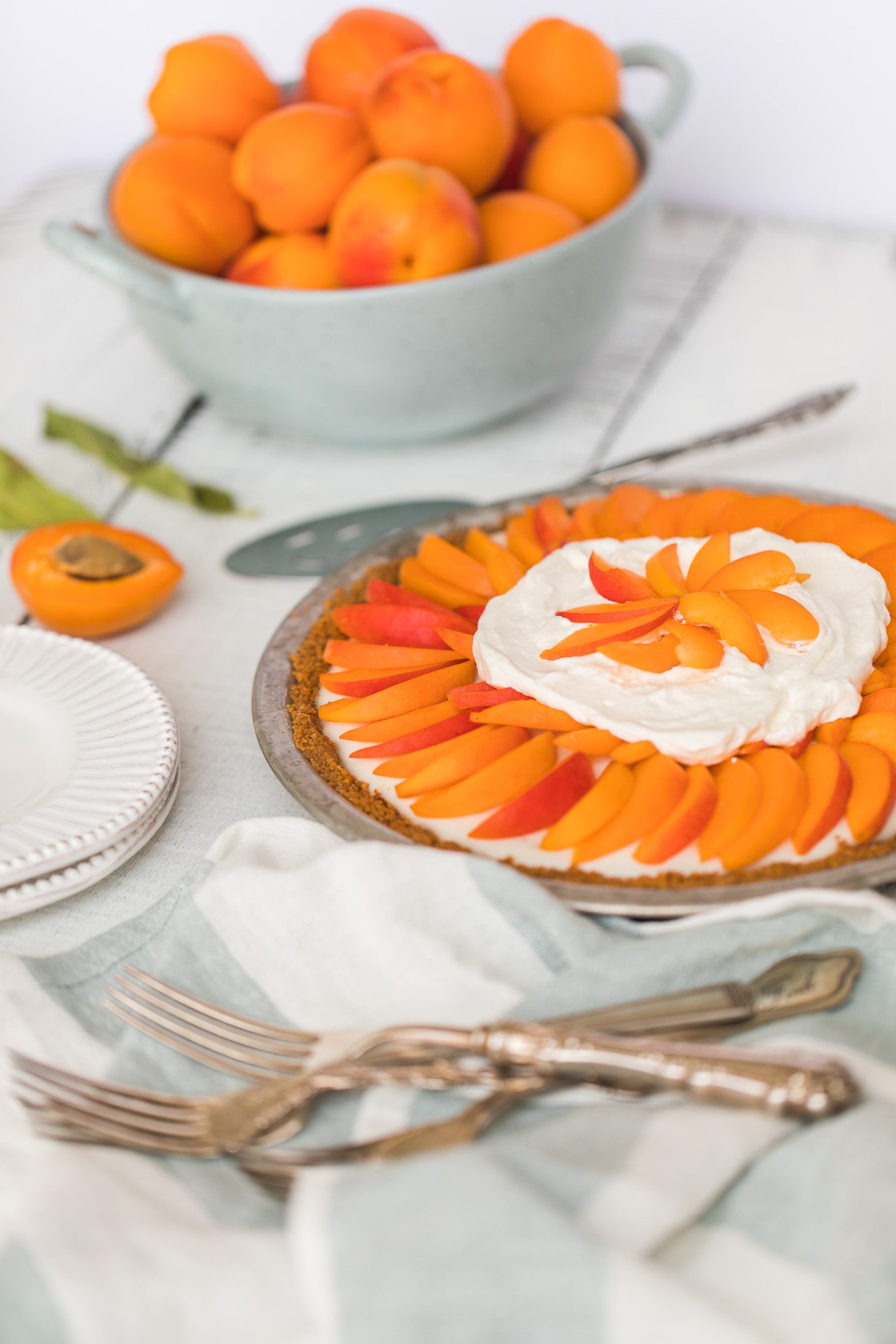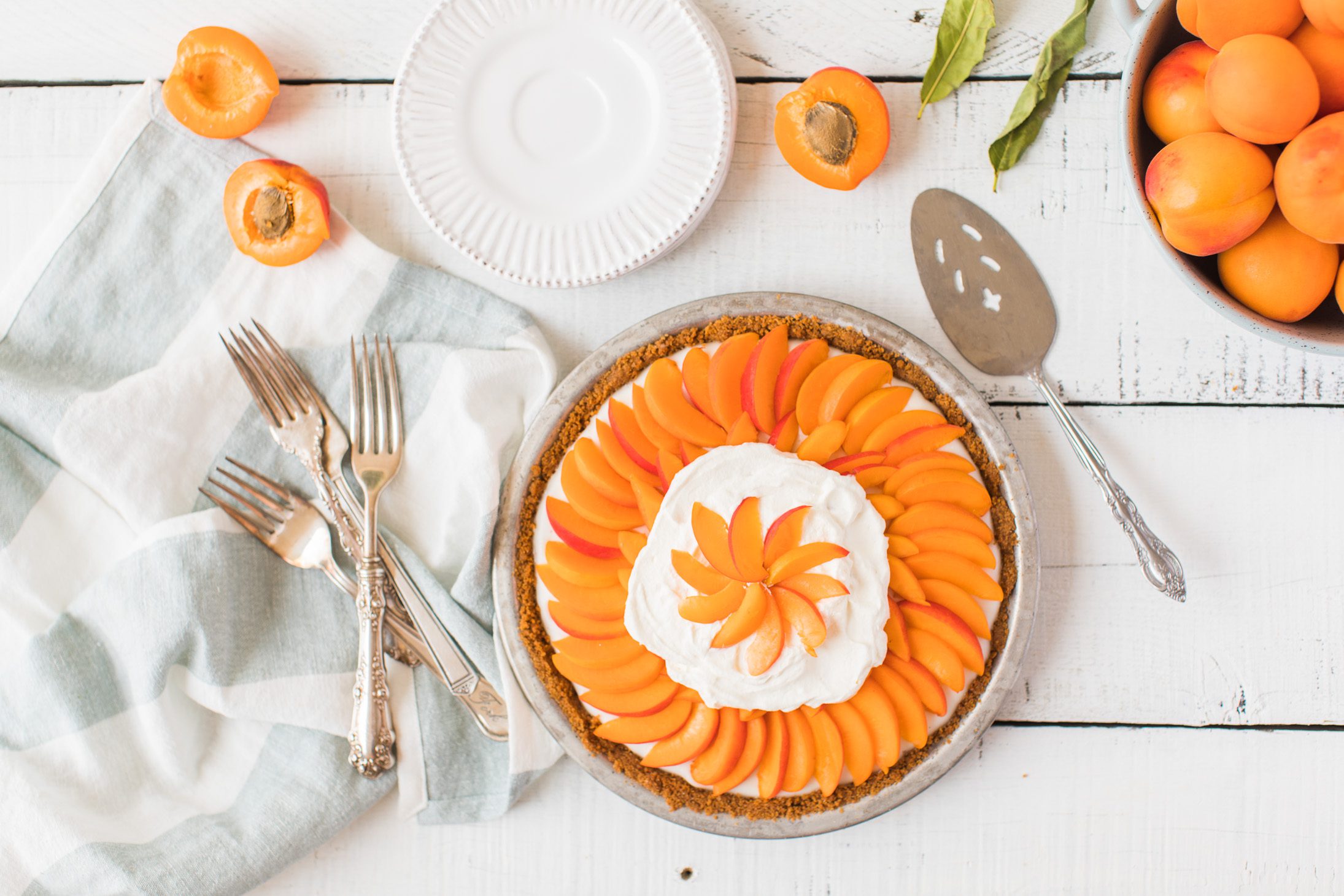 I hope you enjoy!!
xo
Tori