"There's only 365 days left until next Halloween!" — The Nightmare Before Christmas
One of my FAVOURITE holidays to decorate for is Halloween… even more than Christmas. And in fact, I have more Halloween decorations than Christmas decorations, and we are running out of room! There's just something so thrilling about pulling out all of the life-sized skeleton's (aka Mr.Bones), bats, fog machine, and oversized lanterns to decorate for this spooky holiday!
I often get asked about my Halloween decorations and even more so how I decorate for Halloween without it looking kitschy! So, today I am rounding up all of my favourite decor options for the spooky season!
Plus, if you are looking for additional Halloween decor options check out our dedicated shop page here!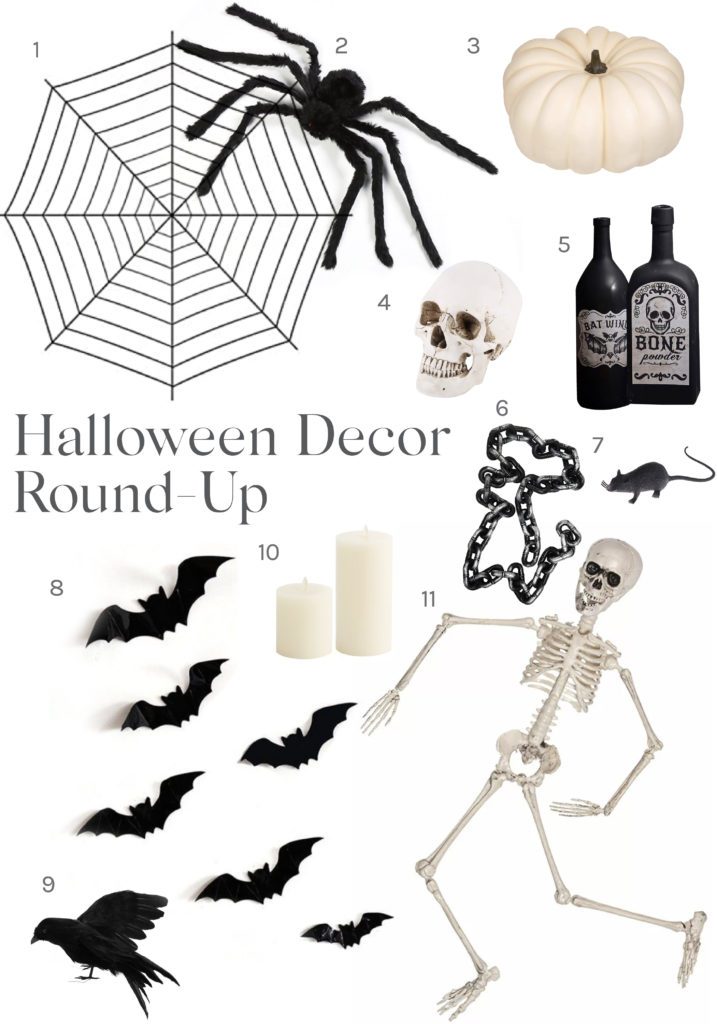 1. Spider Web | 2. Giant Spider |3. Pumpkin | 4. Skull | 5. Apothecary Bottles | 6. Fake Chains | 7. Rat | 8. Bat Wall Decals | 9. Fake Raven | 10. Outdoor Candles | 11. Life-Size Skeleton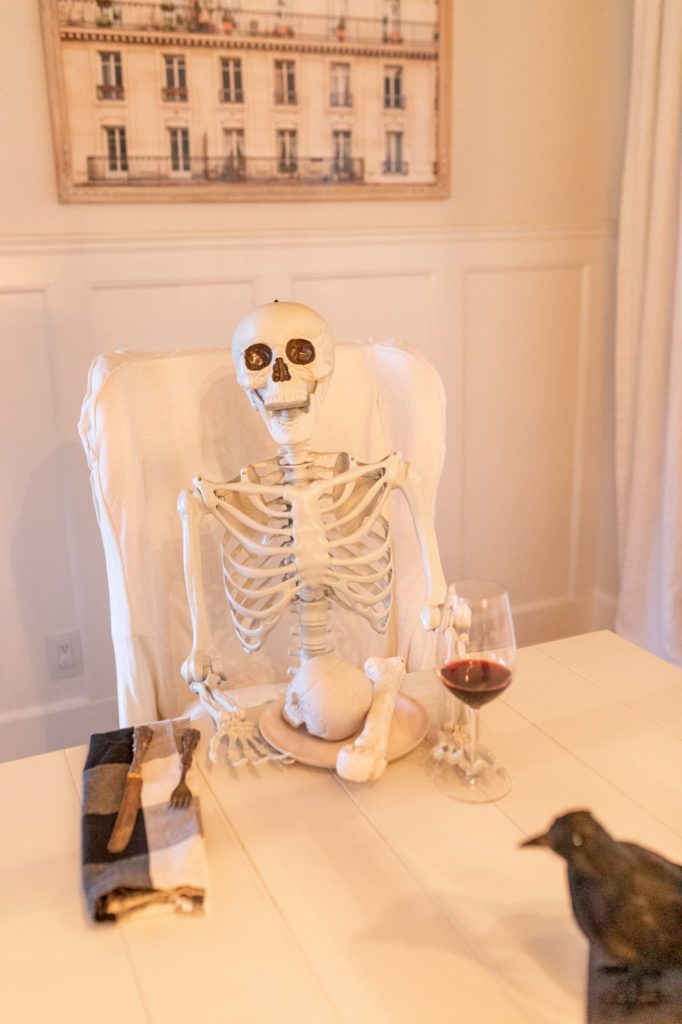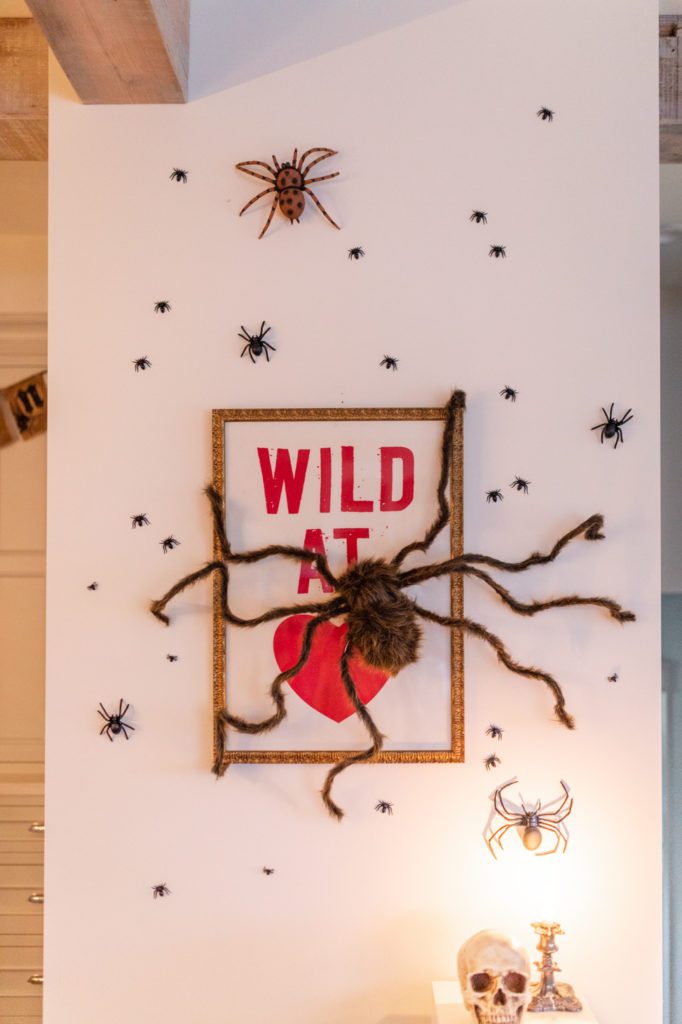 Life-size decor
My go-to saying when shopping for Halloween decor is "the bigger, the better!". Not only does it end up looking more realistic, but I find the bigger the decor items, the more likely I am to use them for years to come. My favourite life-size decor pieces are giant skeletons, furry spiders, crows, faux pumpkins, apothecary jars, cloches, and lanterns!
Pro Tip: To make your decor a tad spookier and more life-like, stage your decor as though it's real. For example, hang a bat from a pendant light inside or hang a giant spider on the side of your house!

Invest in your decor
I have been decorating for Halloween for over the past 10 years and really like to invest in my decor pieces. I find that the more I invest in decor items, the move I love setting up every year and I end up hanging on to the pieces for years to come!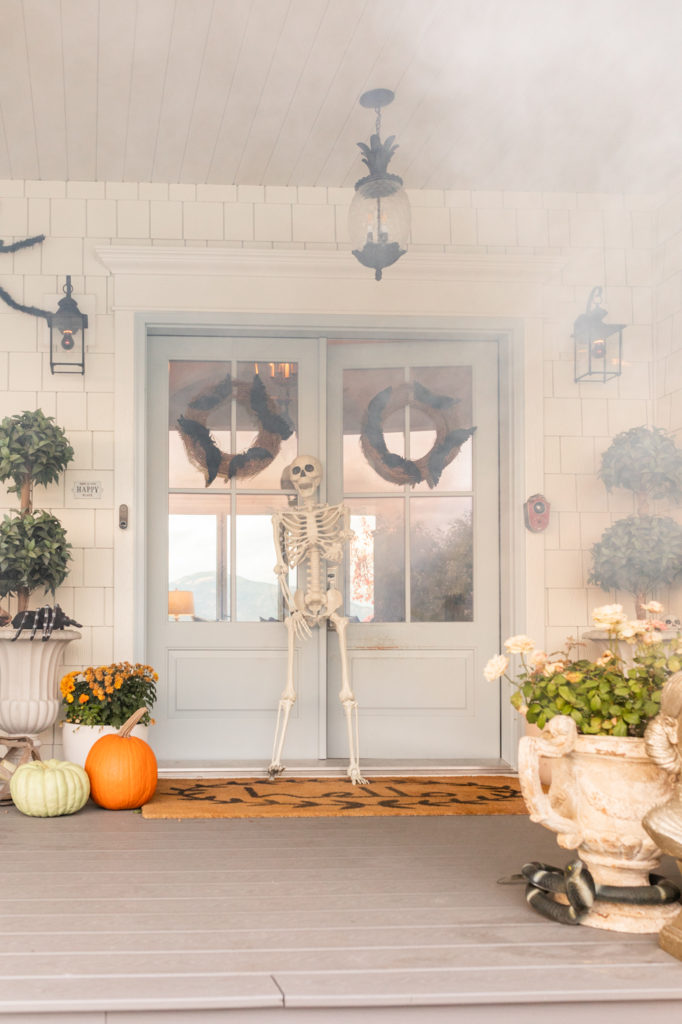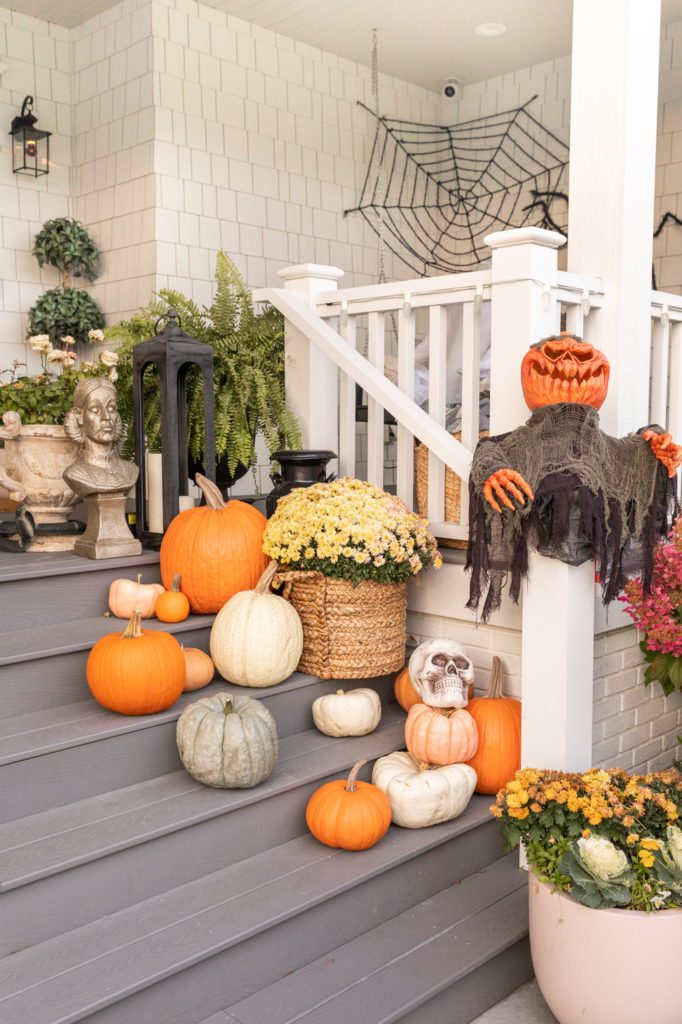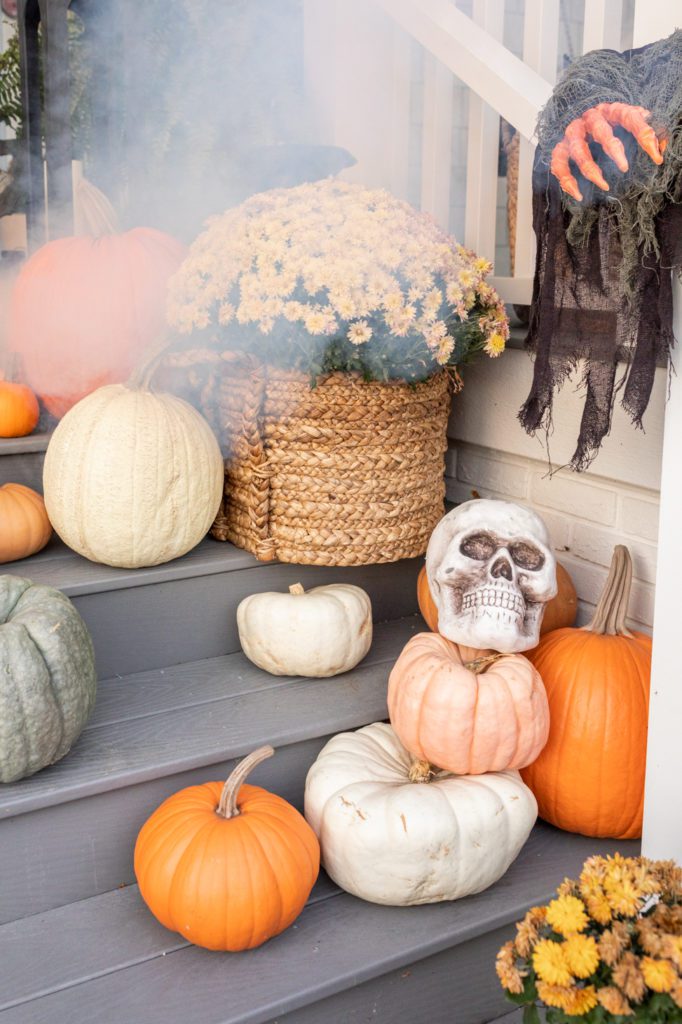 Colour palette
I ALWAYS stick to the same colour palette, I'm talking neutrals, browns, different shades of cream, white and grey. Sticking to a colour palette keeps it looking classic and not kitschy! If and when I use other colours (like orange and purple) I use it very sparingly.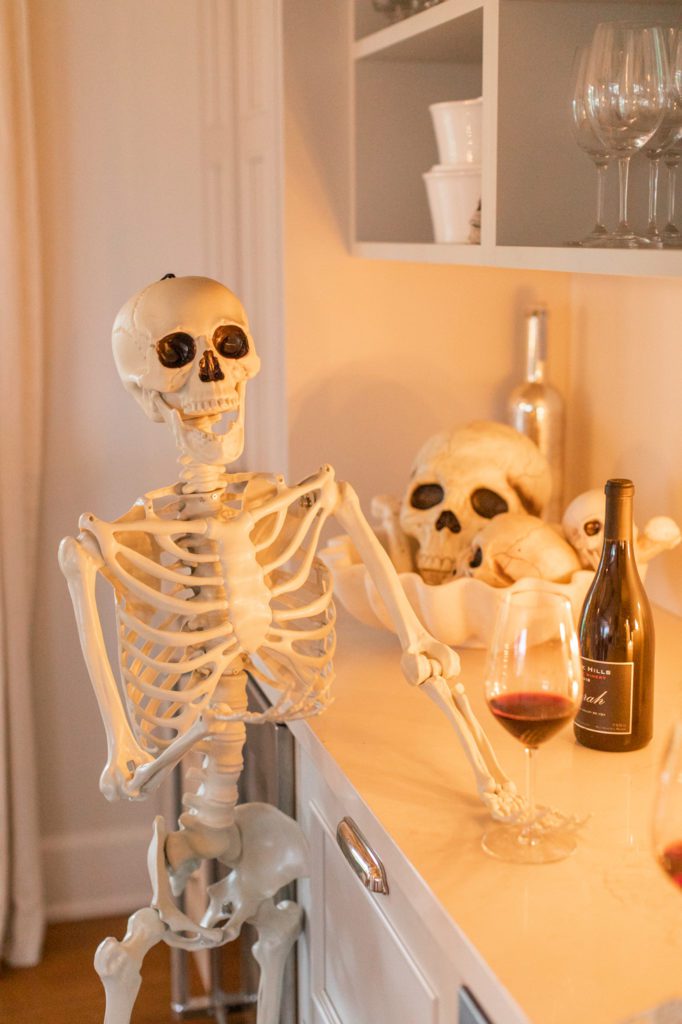 Halloween Decor Storage
When it's all said and done and it's time to pack away all of my Halloween decor (wah!), I store everything in giant labelled tote bins! It makes it SO easy to put everything away and pull out all the decorations the following season!

Well, there you have it! All of the in's and out's on how I decorate for Halloween!
Best Witches! 🦇
Jilly