What would Halloween be without a special TREAT for the adults?! I mean, we're all here for the boos, aren't we? ?? Today I'm sharing all of the details of this hauntingly beautiful, Black Widow Cocktail with you!
The Black Widow Cocktail gets its black hue from activated charcoal and it's chilling looks from dry ice!! If you don't have activated charcoal on hand, not to worry, feel free to skip this step as it will only slightly change the colour from black to more of a maroon colour!
Pps. The dry ice is just for effect, do not ingest this!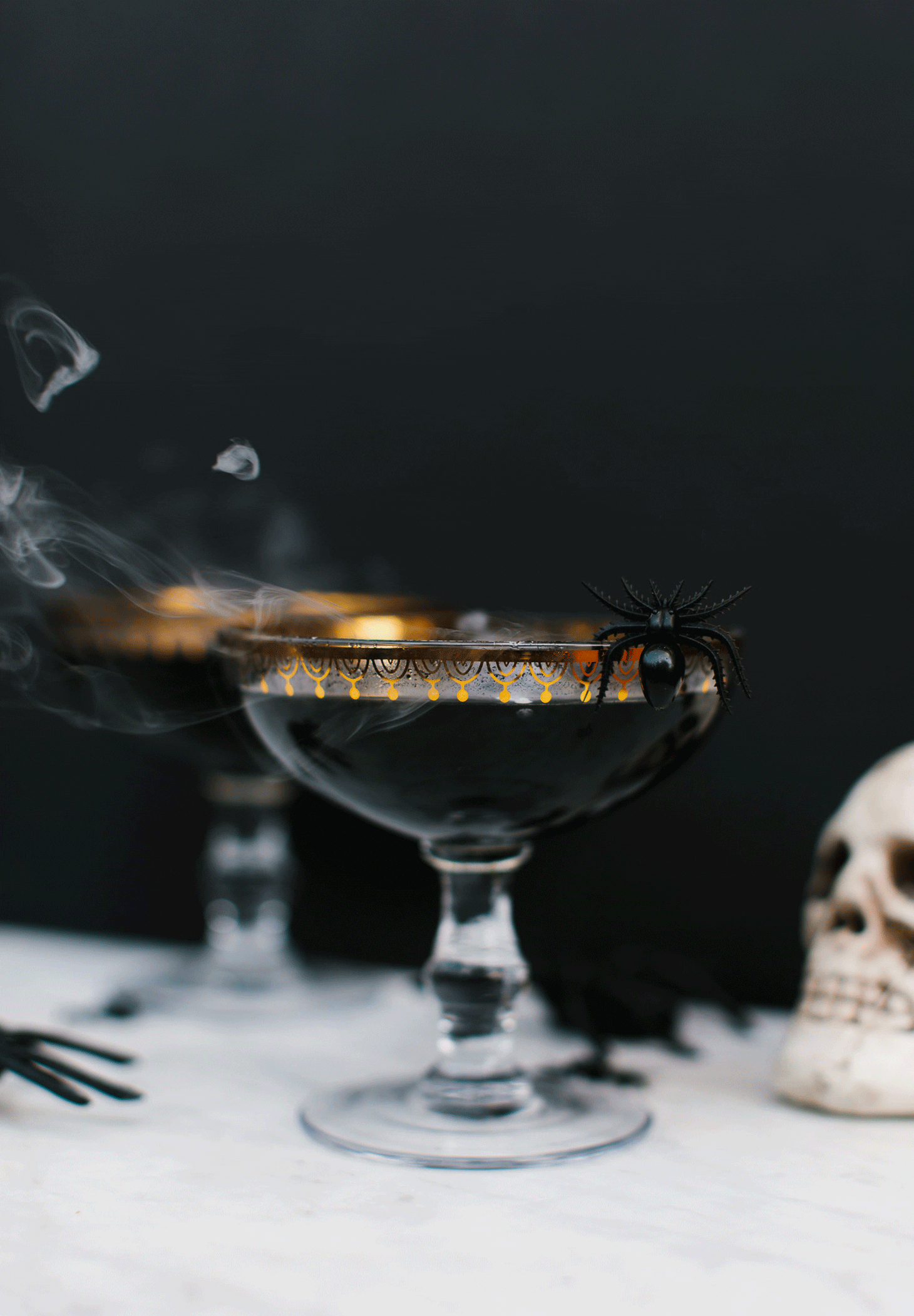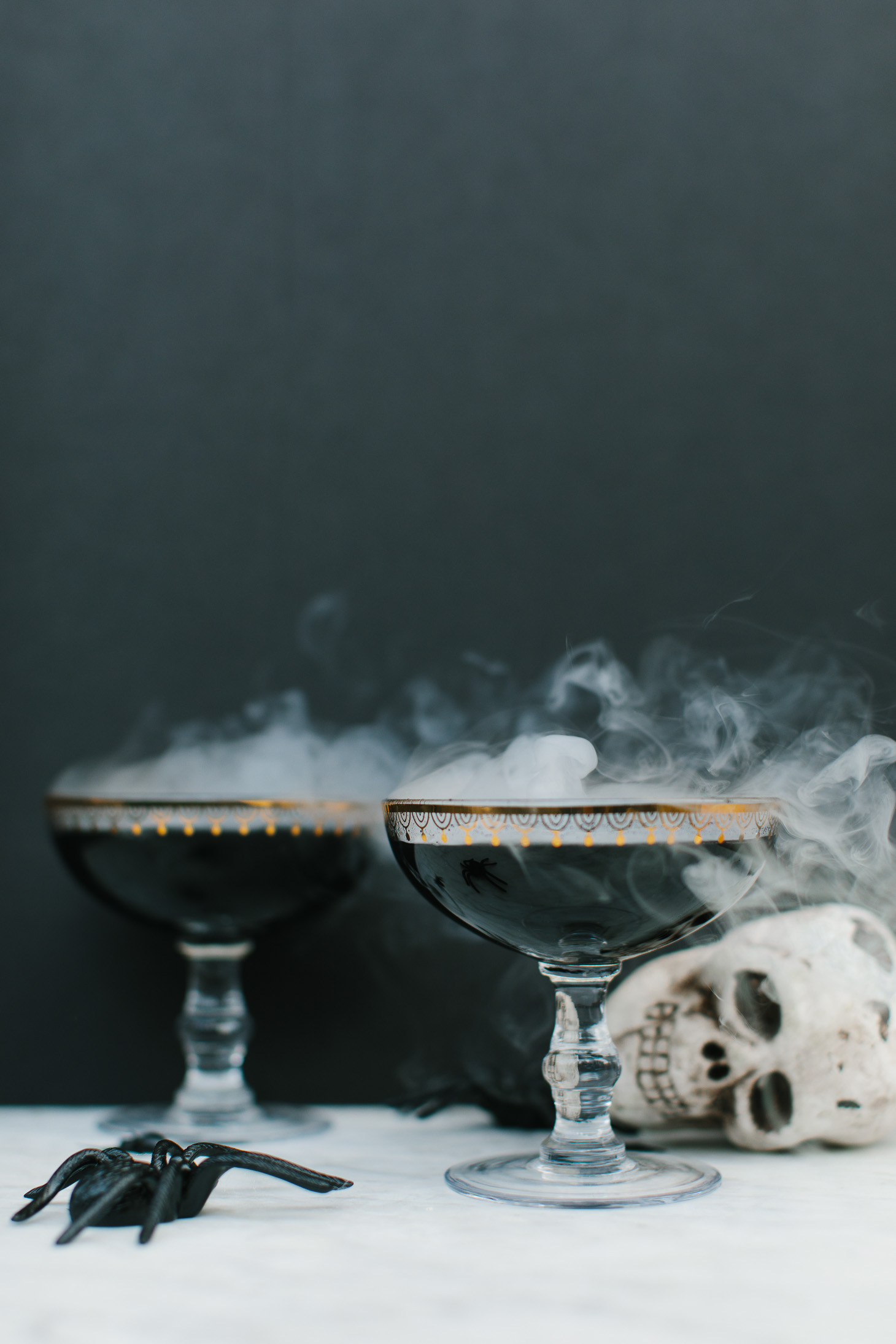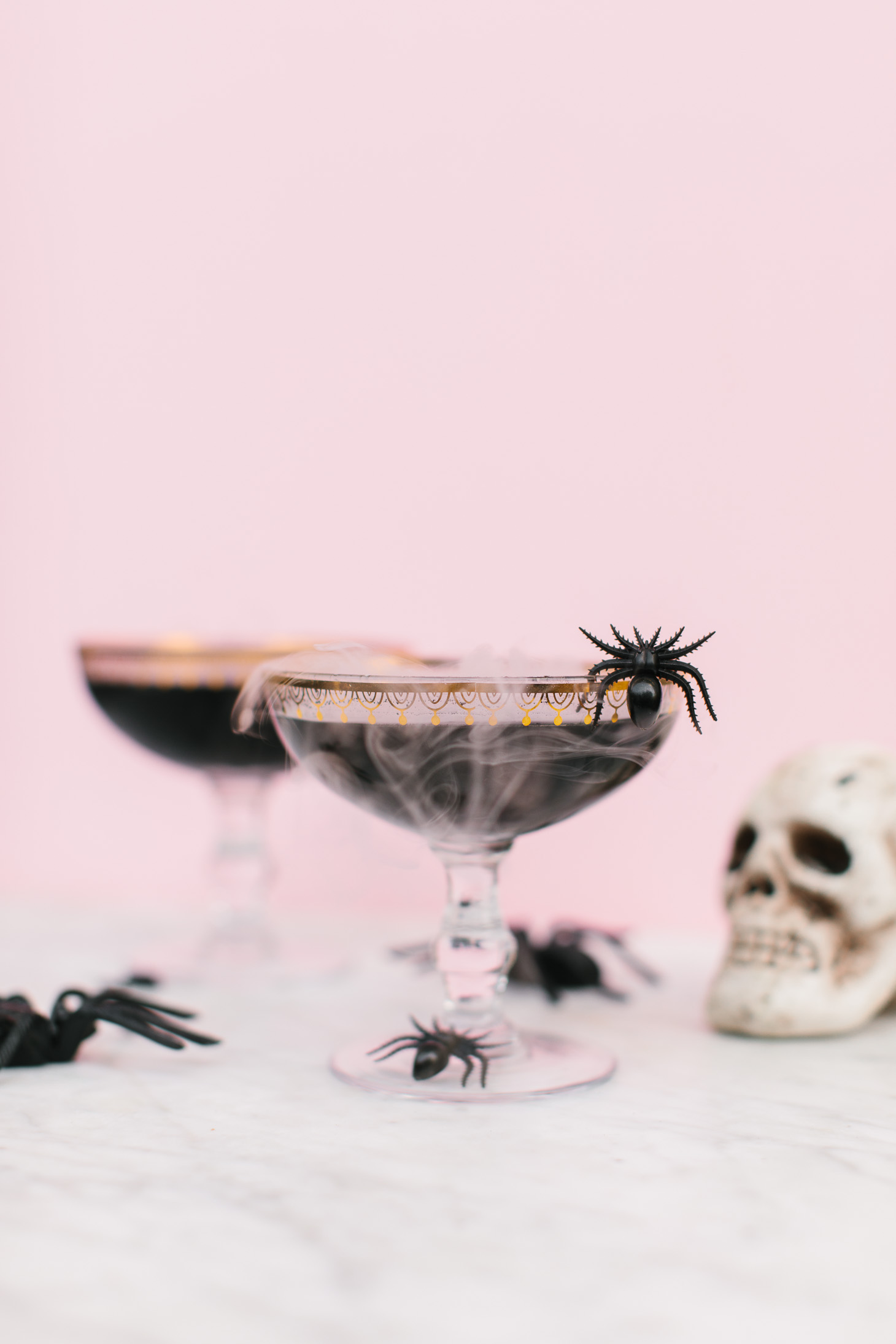 Don't forget to check out my Halloween shop page for decor and costume inspo. If you're looking for another Halloween TREAT, make sure to check out our Blood Curdling Black Forest Cake!
Cheers, my pretties.
xo
Jilly