What would Halloween be without a special TREAT for the adults?! I mean, we're all here for the boos, aren't we? ?? Today I'm sharing all of the details of this hauntingly beautiful, Black Widow Cocktail with you!
The Black Widow Cocktail gets its black hue from activated charcoal and it's chilling looks from dry ice!! This is the perfect bevy to indulge in while getting dressed up, or to serve up at your Halloween party to really wow your guests!
Ps. If you don't have activated charcoal on hand, feel free to skip this step, it will only slightly change the colour from black to more of a maroon colour!
Pps. The dry ice is just for effect, do not ingest this!

Ingredients
3 ounces gin
1 1/2 ounce lemon juice
2 ounces cassis (we love Dillon's brand !)
1 ounce simple syrup
1 tsp activated charcoal
5-6 ice cubes
Instructions
Add all cocktail ingredients to cocktail shaker and shake vigorously until the shaker is cold to the touch.
Strain into two cocktail glasses and garnish with fake black spiders. ENJOY!!!
https://jillianharris.com/mystical-black-widow-cocktail/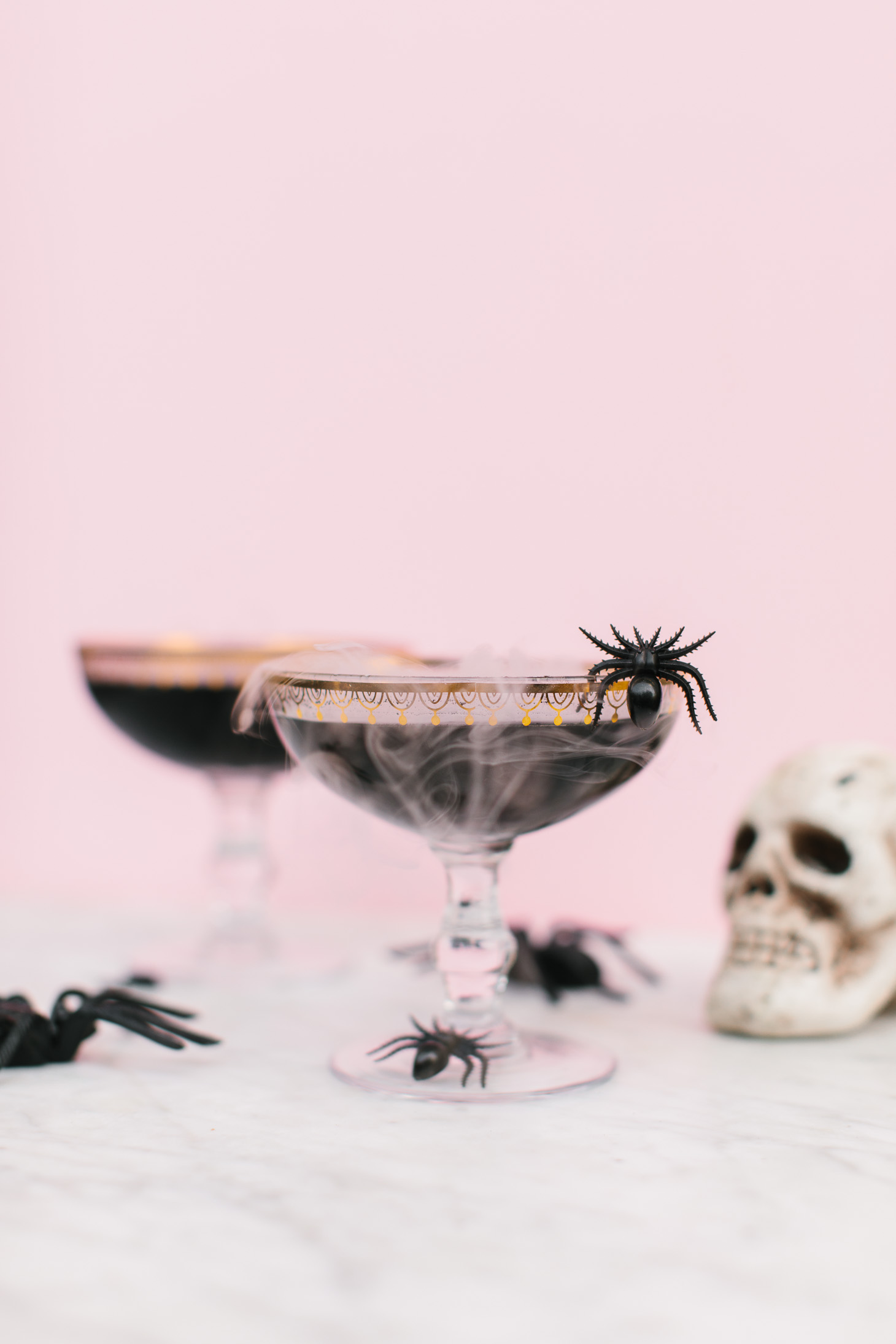 Don't forget to check out my Halloween shop page for decor and costume inspo. Also, in case you missed it yesterday, here is the recipe for our Blood Curling Black Forest Cake!
Cheers, my pretties.
xo
Jilly