After I posted a sneak peek of my front porch set-up for Fall I had so many of you asking where I got all of my decor pieces from! I felt like it was a little early this year as I wasn't quite ready to say goodbye to Summer, but I've turned a corner, bring on the autumn weather, pumpkin spice everything and cozy chunky knits!
So, today I thought I would share a round-up of where I get my favourite pieces from and how I decorate our porch for Fall!
Grab your pumpkin spice latte and let's dive in!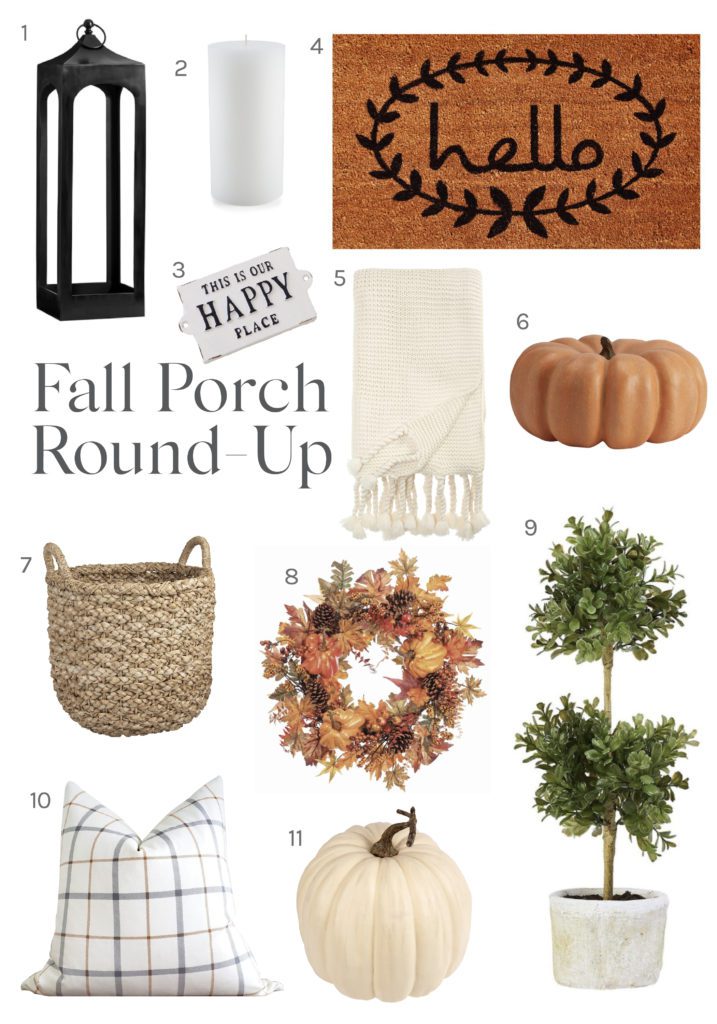 1. Lantern | 2. Candle | 3. Happy Place Sign | 4. Hello Doormat | 5. Throw | 6. Pumpkin | 7. Basket | 8. Wreath | 9. Faux Tree | 10. Pillow | 11. Cream Pumpkin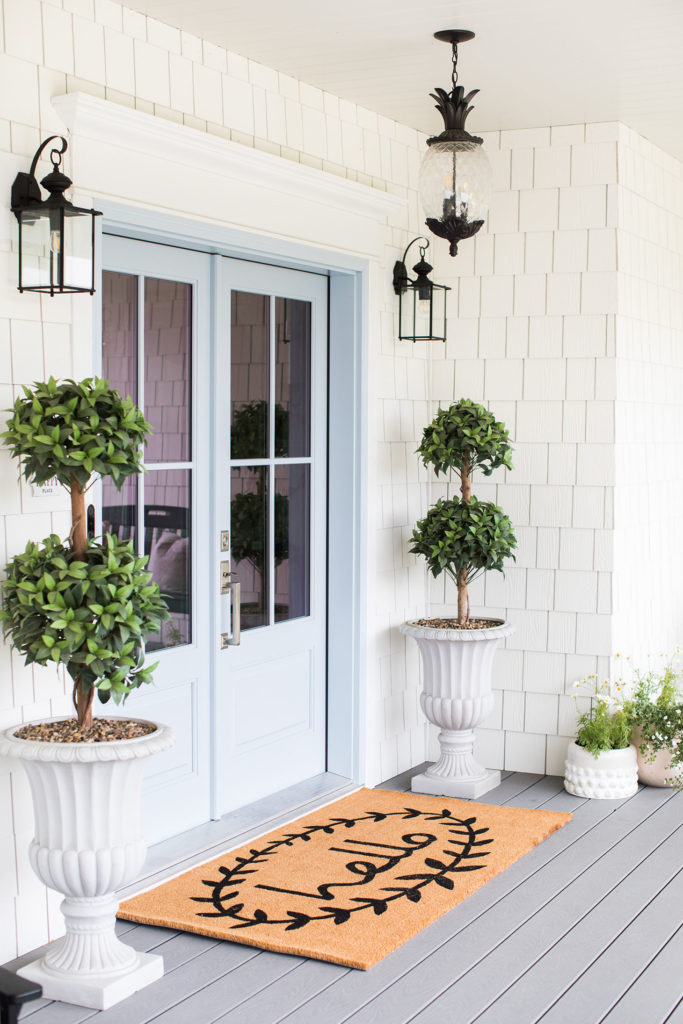 1. Start with the basics
It doesn't matter what season it is, you can find my Hello Doormat, faux plants, and Happy Place sign by our entryway all year long! I consider these our front porch staples!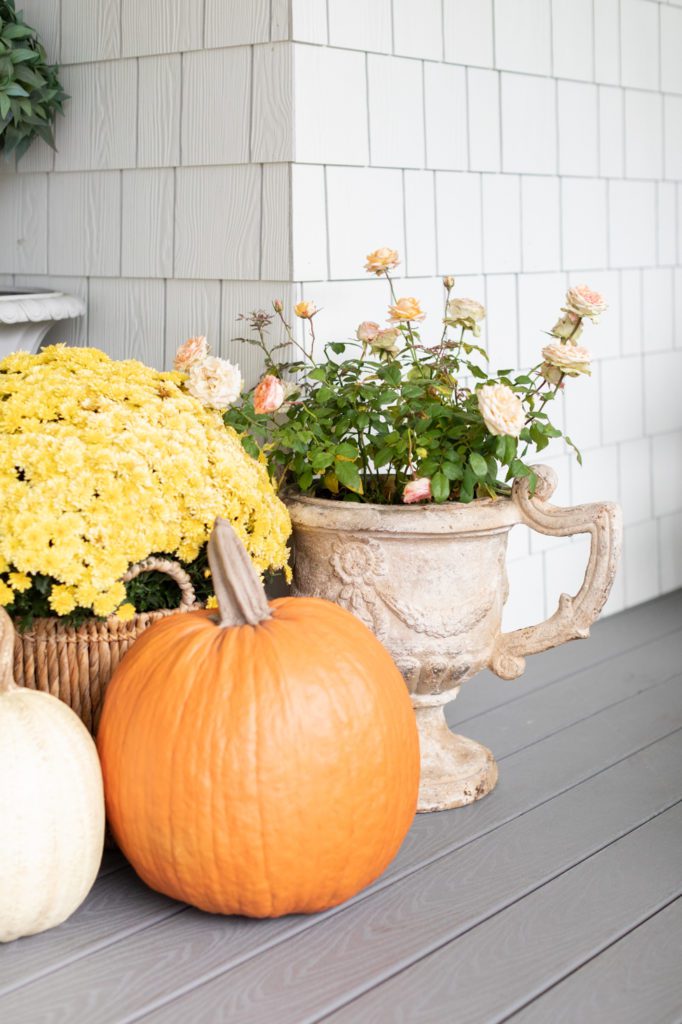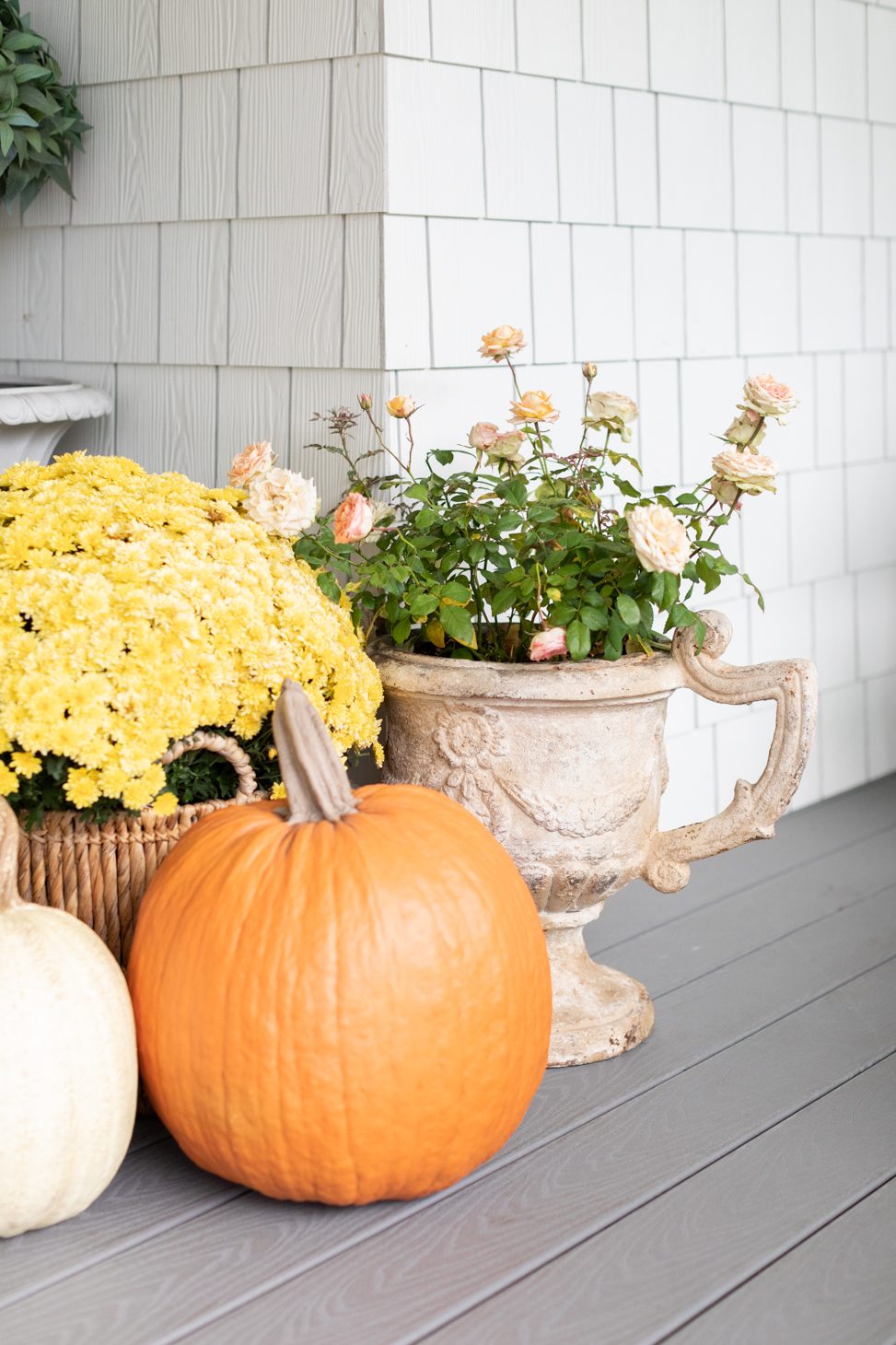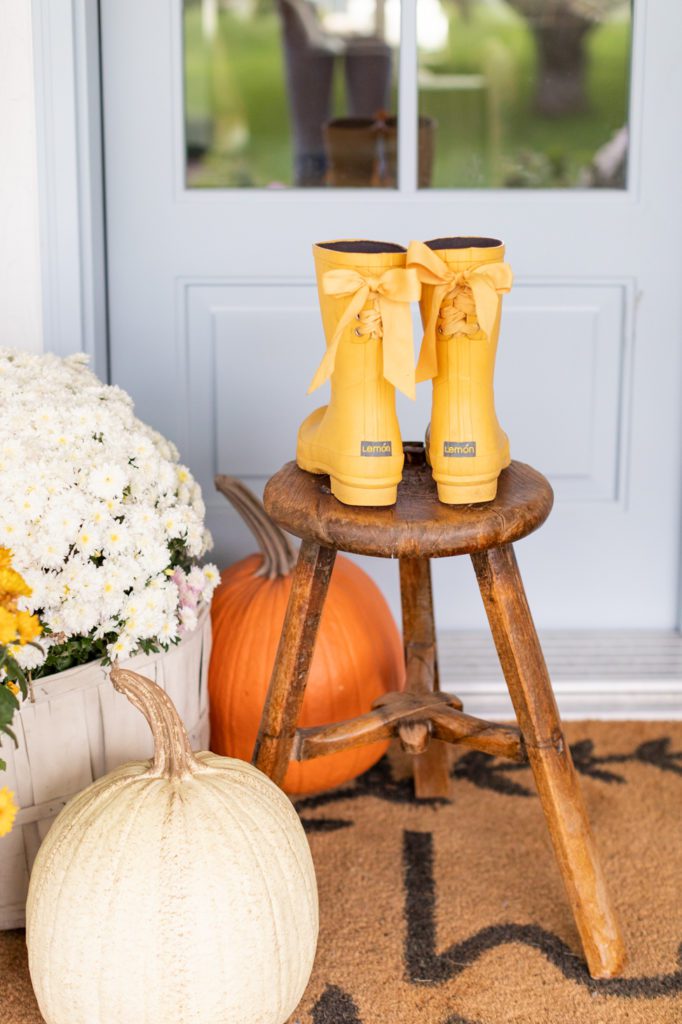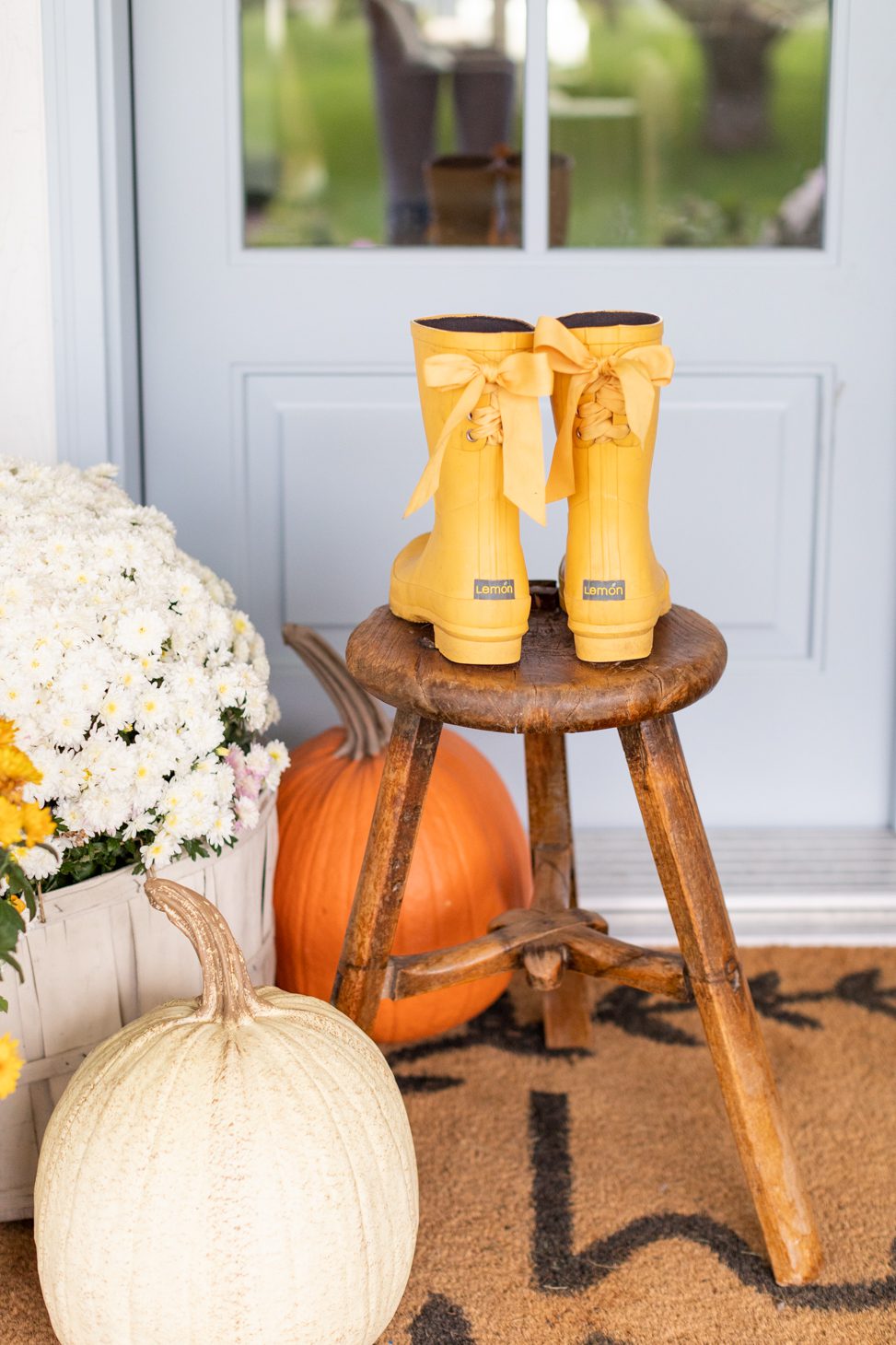 2. Add some seasonal decor
It doesn't take much to transition your porch from Summer to Fall! A quick trip to the pumpkin patch or Michaels is all it takes. I like to add a mixture of faux and real pumpkins to our front porch. If you are going all out on faux pumpkins the one thing I would suggest is making sure you get a variety of colours and sizes. This makes them look more realistic, even though they are not! 😉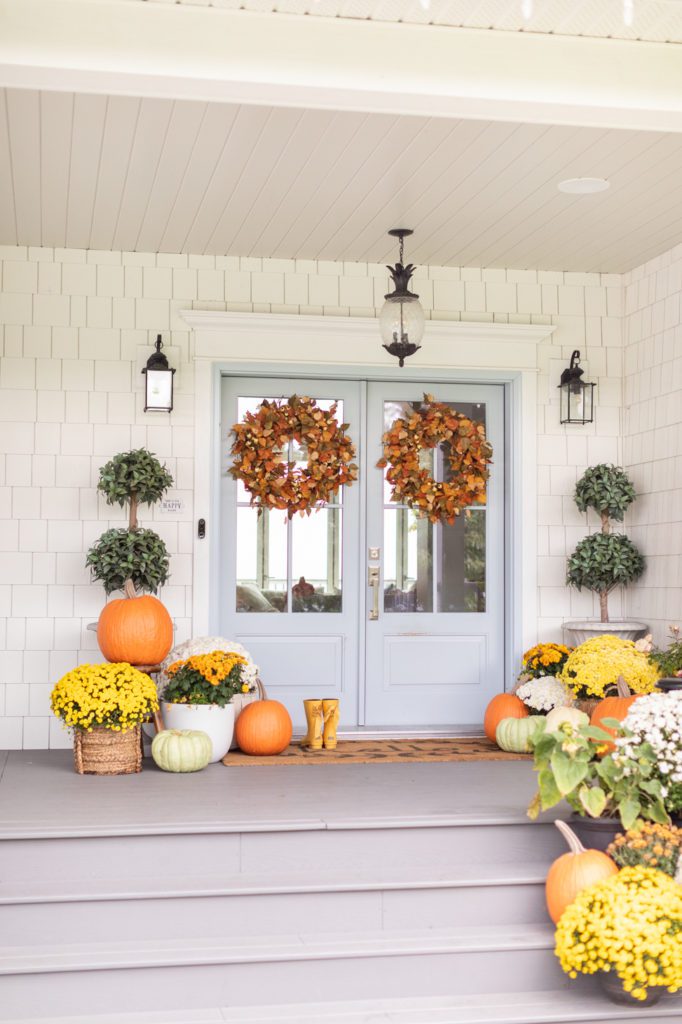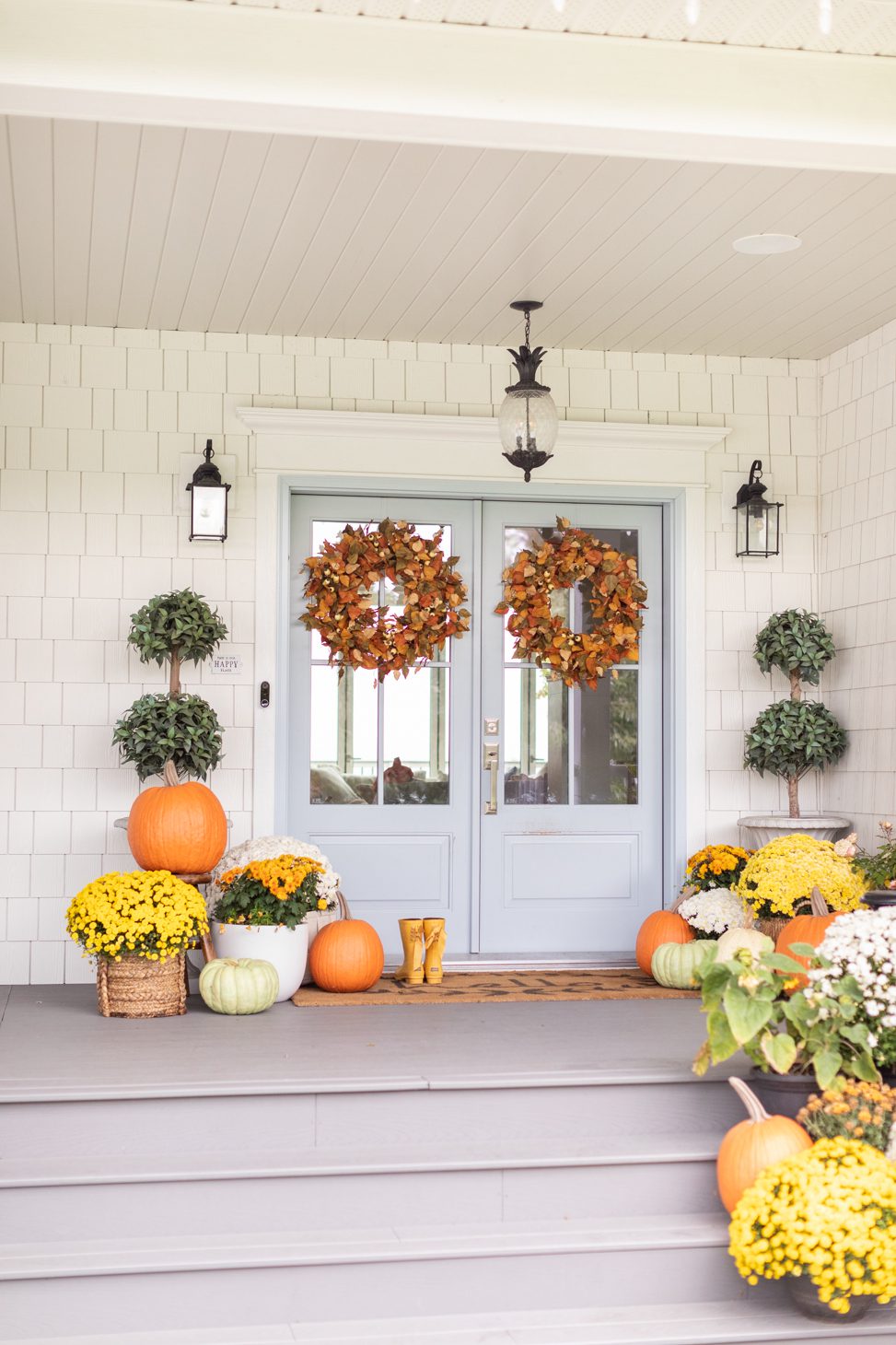 3. Mix in some foliage
If you follow me on Instagram, you know that Sam from Margaret Valley Landscaping is a total wizard when it comes to helping me plan out our garden beds all year long! Every season we also collaborate on a front porch design! This year we picked out a few Chrysanthemums, Sunflowers, Ornamental Kale, Cabbage, and Pansys. For the finishing touch, I like to add two faux wreaths on the front door!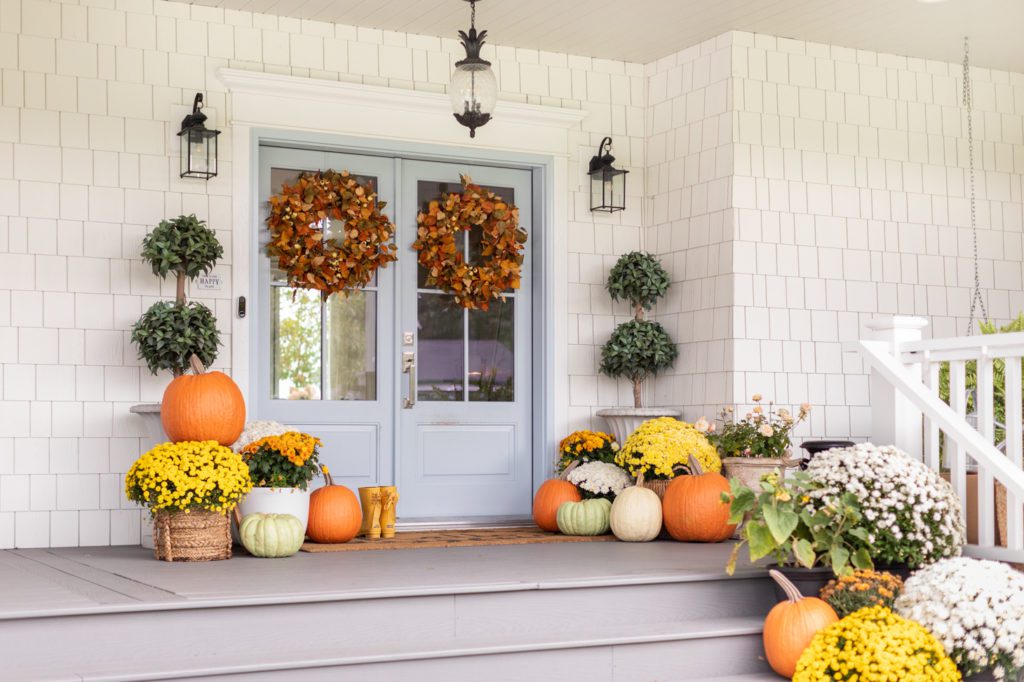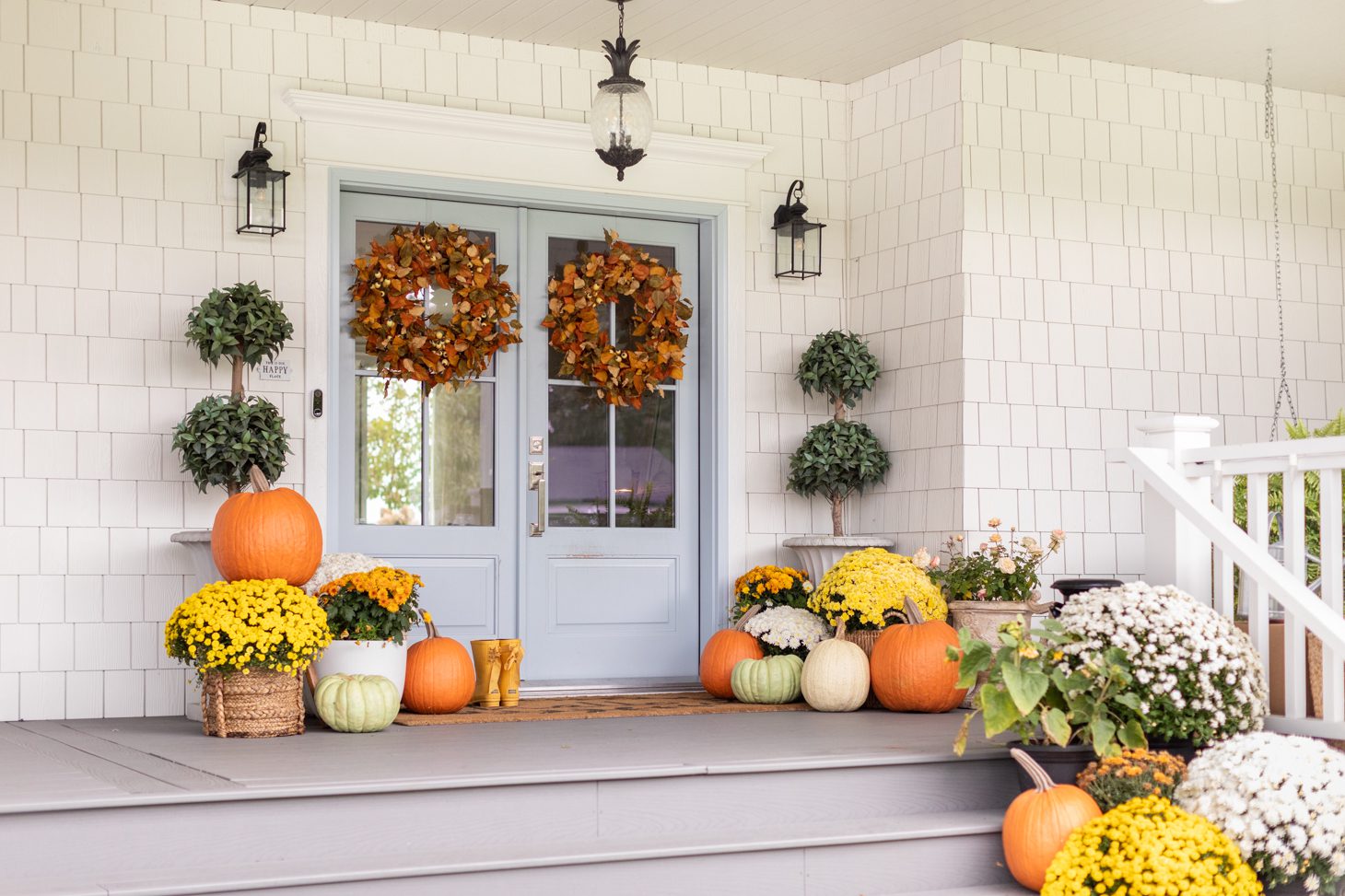 4. Extend the decor
When decorating the porch area I always like to extend it beyond just the front door. I tend to go a little overboard but I love adding a mixture of plants and pumpkins to each side of steps leading up to the front door. I love the cascading effect and Fall vibes it creates!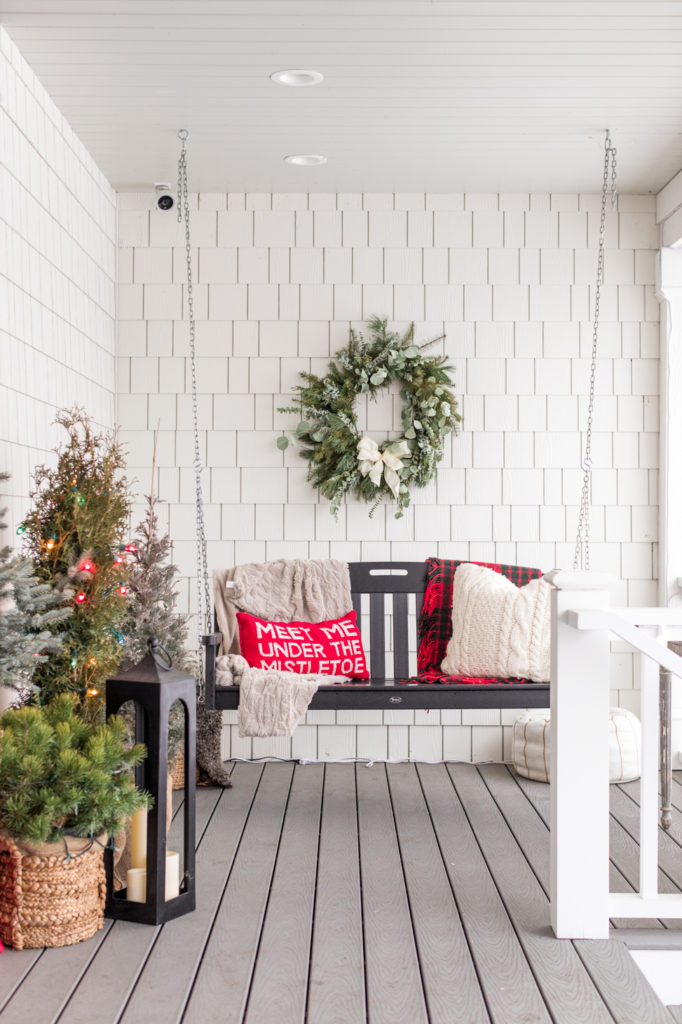 5. Make it cozy
Last but not least, I always add a few seasonal pillows and blankets to the swing on our porch. I find that it adds such a cozy touch, especially for the autumn weather! Plus, any baskets that we have left on hand, I like putting a few plants in them! I find this really enhances the cozy vibe and adds some additional texture and warmth!
Well, there you have it! A super simple and easy guide to decorating your front porch for the autumn season!
I'd love to know in the comments how you decorate your front porch for Fall!
xo
Jilly