Not only are these Raspberry Coconut Creamsicles BEAUTIFUL but they're also vegan and dairy-free!! They're the perfect healthy alternative to popsicles and creamsicles as they're jam-packed with ingredients you can feel good about. These Raspberry Coconut Creamsicles are great for a  poolside treat or a fun healthy breakfast option!
I LOVE the stunning ombre colour of these creamsicles and it's so easy to pull off! However, if you feel like you're in a rush, don't feel like you NEED to follow the ombre colour scheme, feel free to add in all of the berries at once if you prefer to keep the creamsicles one solid colour and to save a little time! Don't hesitate to mix things up either, keep your tastebuds on their toes by making these creamsicles with different berries such as blueberries, blackberries, and strawberries!
Pro Tip: If you find that the creamsicles are difficult to remove from the mold once frozen, run the mold under warm water (avoiding hitting the creamsicles themselves) for about 15-20 seconds to loosen them up and they should slide out with ease!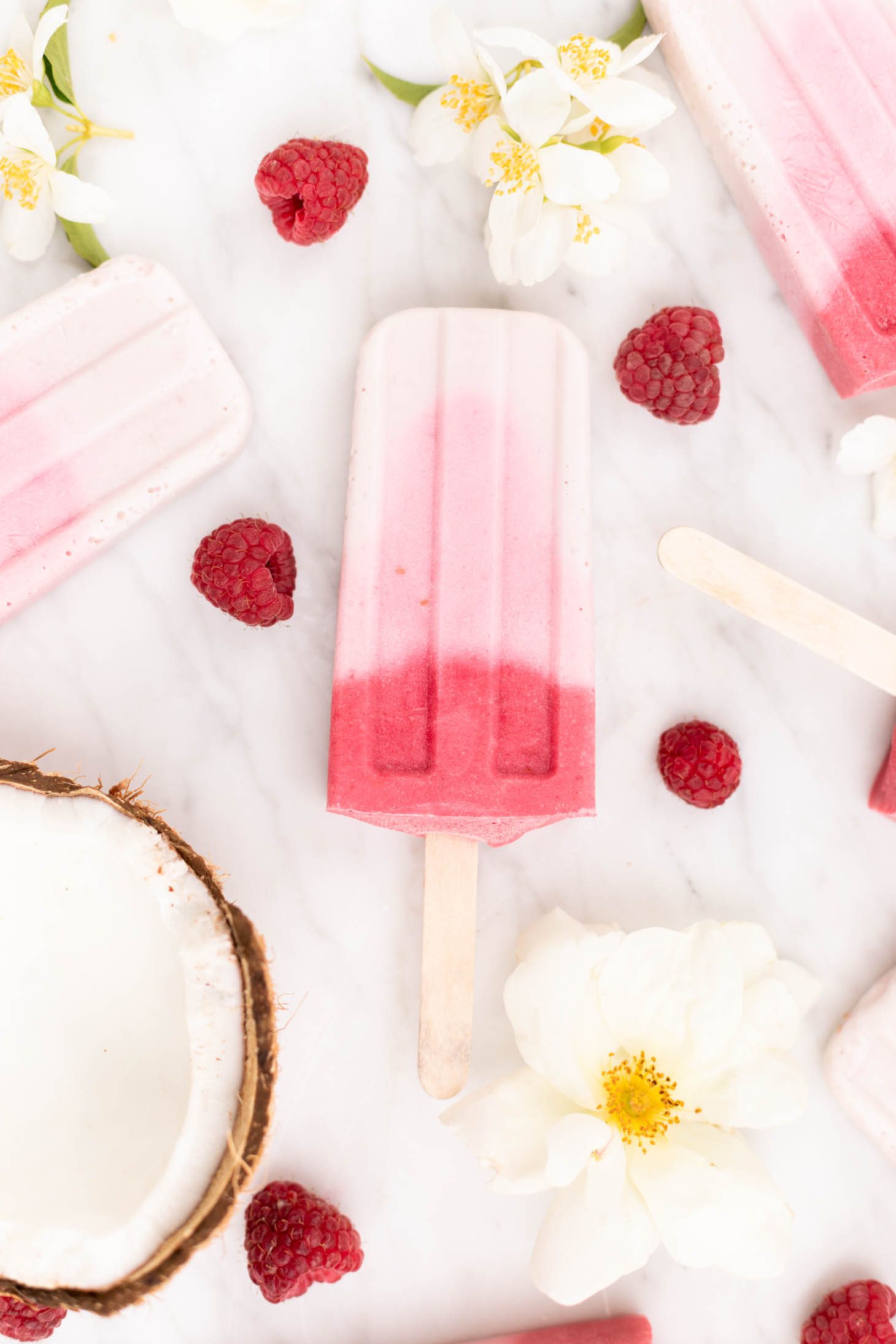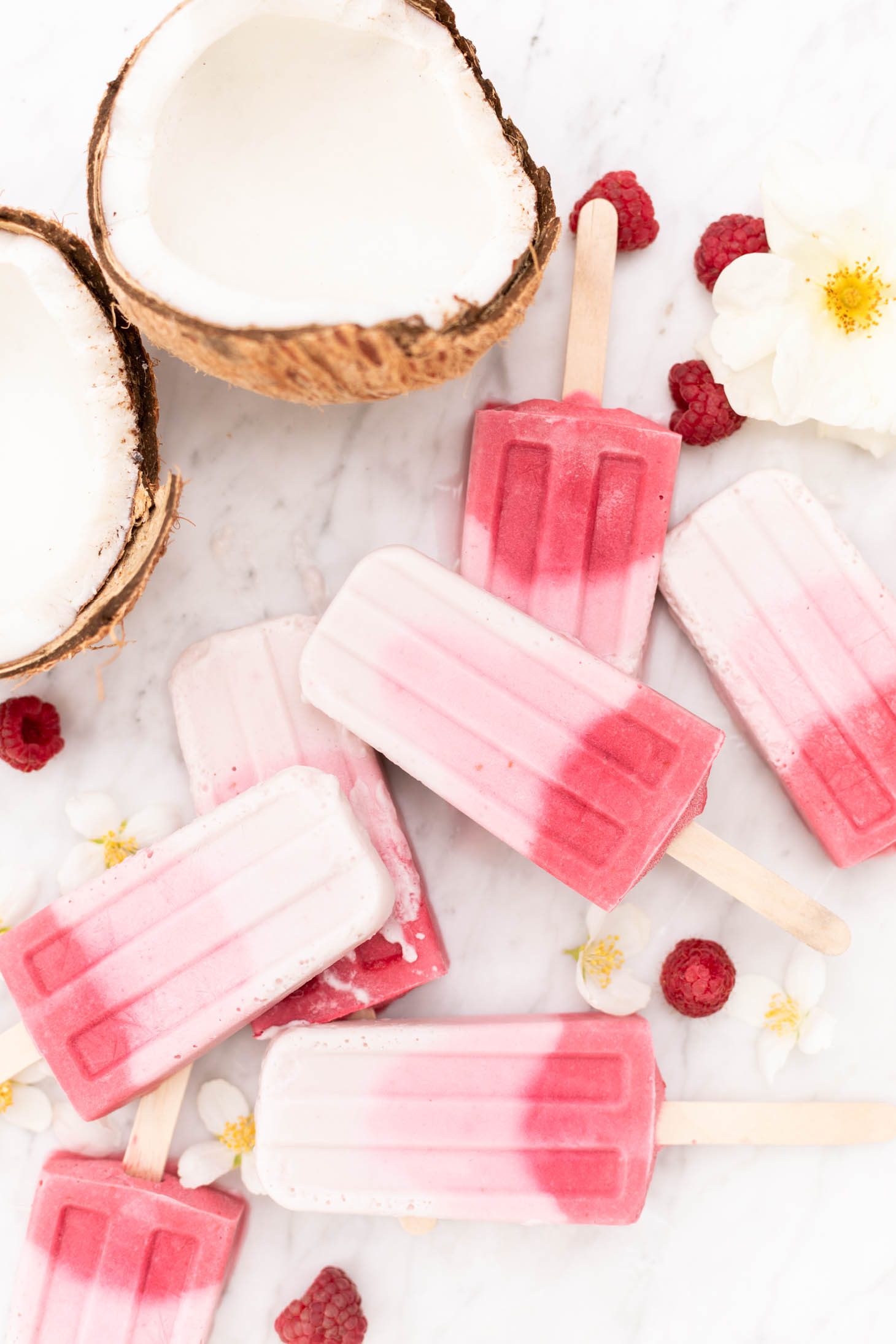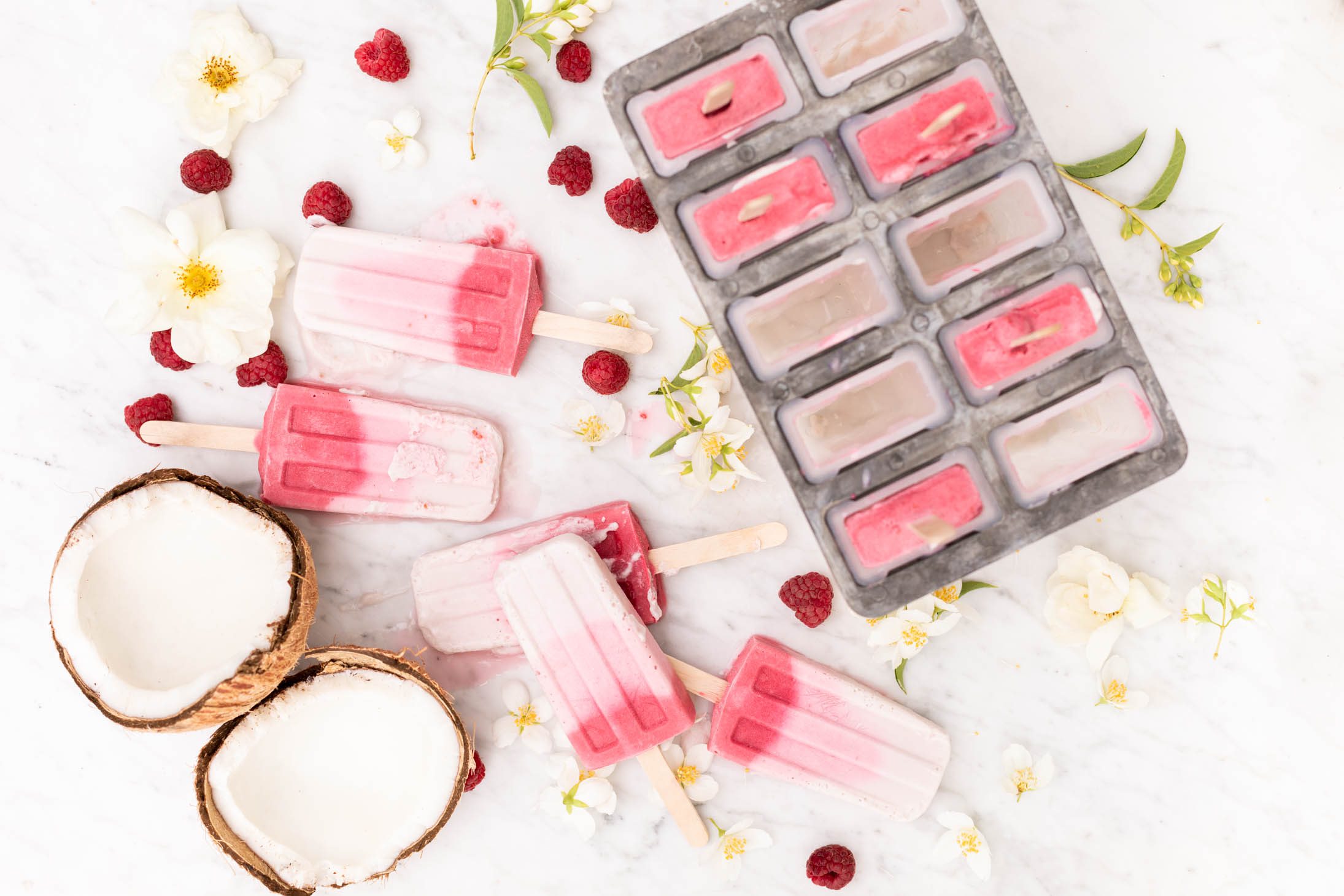 Ingredients
1 cup raspberries
1 tsp vanilla extract
2 tbsp maple syrup
1 cup unsweetened coconut yogurt
1 can full fat coconut milk 
Instructions
In your blender add the coconut milk, coconut yogurt, vanilla extract, and maple syrup and blend until smooth.

For the ombre look:

Only add in a small handful of raspberries to the blender to get the light pink colour at the top of the popsicles. Once you have the lightest shade of pink in your blender, fill each popsicle mould about 1/3 full to leave room for the other two shades
Add in another handful of raspberries and blend until you see a noticeable darker pink. Pour the second layer until it is about 2/3 full, leaving room for the last layer.
Add in the rest of your raspberries and blend to make the darkest shade of pink. Pour the final layer into each mould until full.
Put the mould into the freezer for about 30-40 min (until slightly frozen).
Once the creamsicles are frozen slightly, remove from freezer and place in your popsicle sticks. Don't forget to do this!
Place creamsicles back in the freezer for about 2-3 hours
Once creamsicles are completely frozen, remove from freezer and enjoy!
https://jillianharris.com/raspberry-coconut-creamsicles/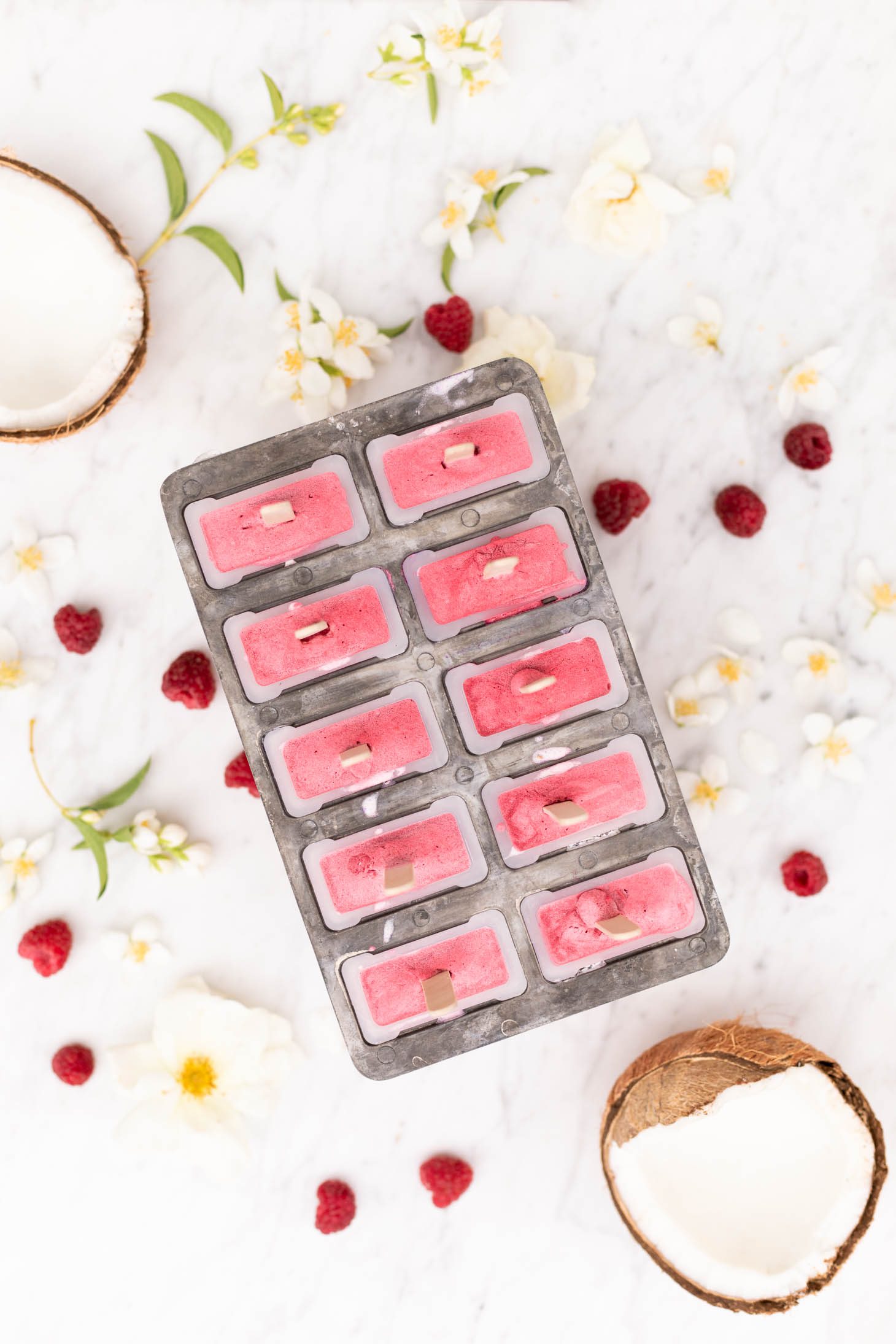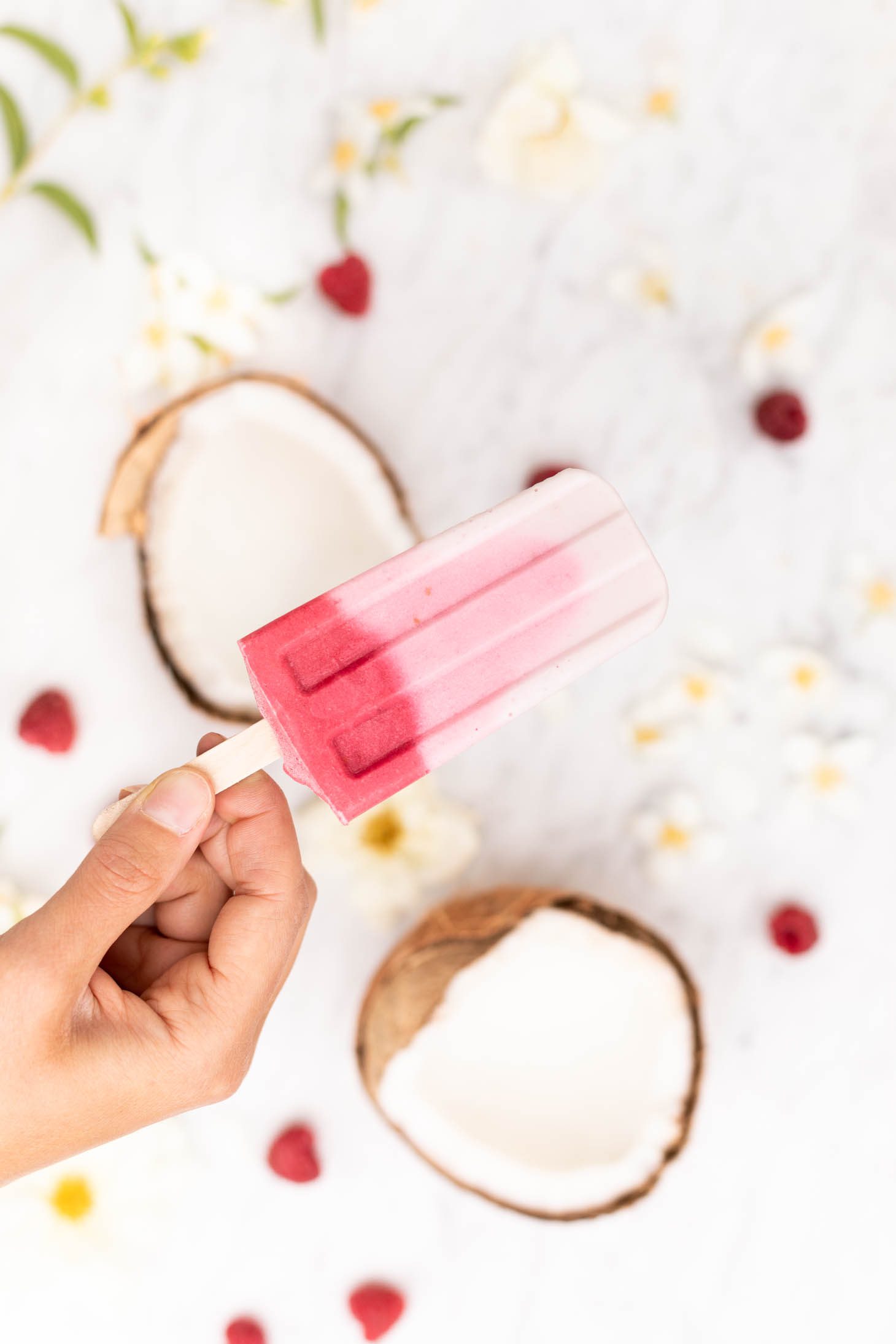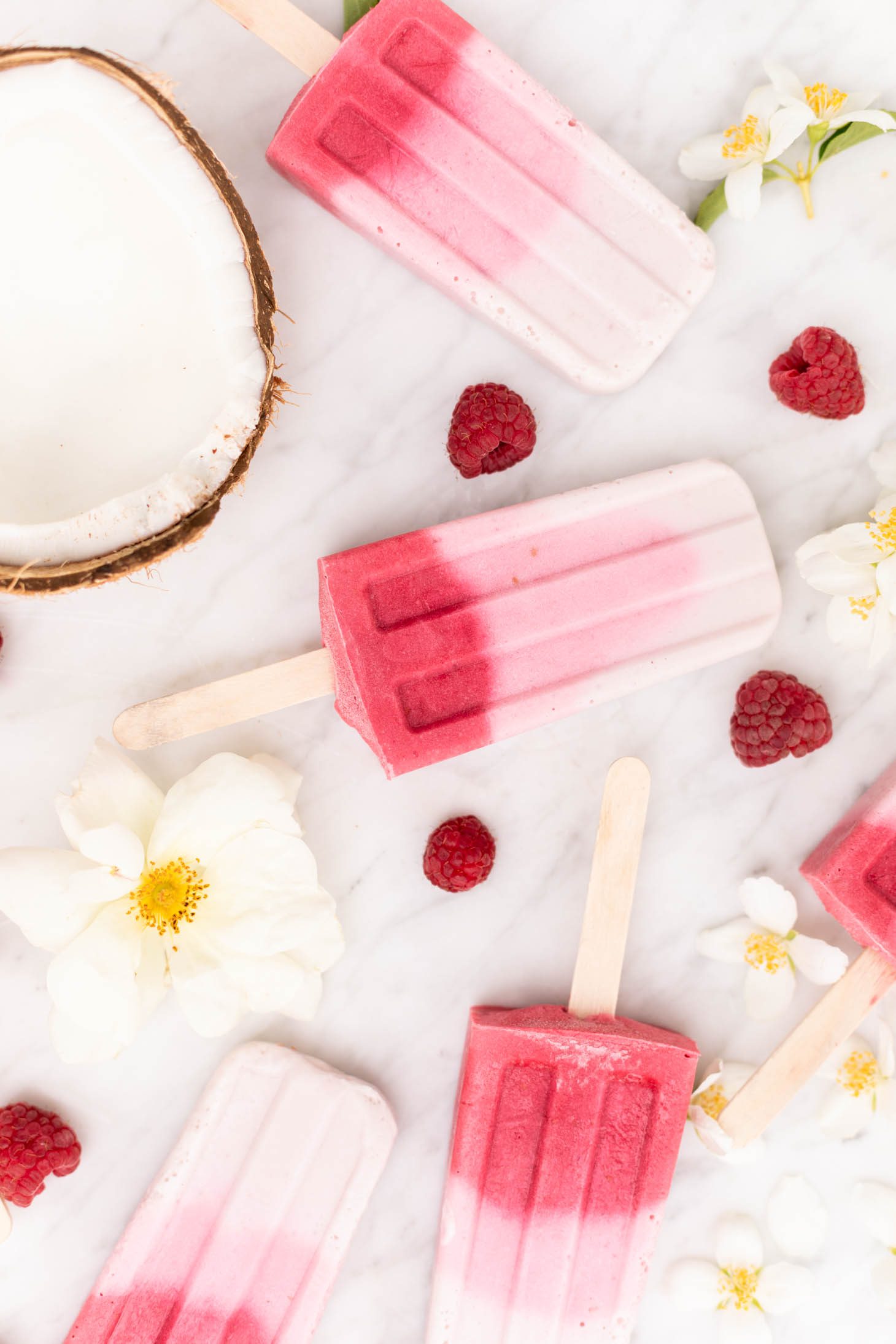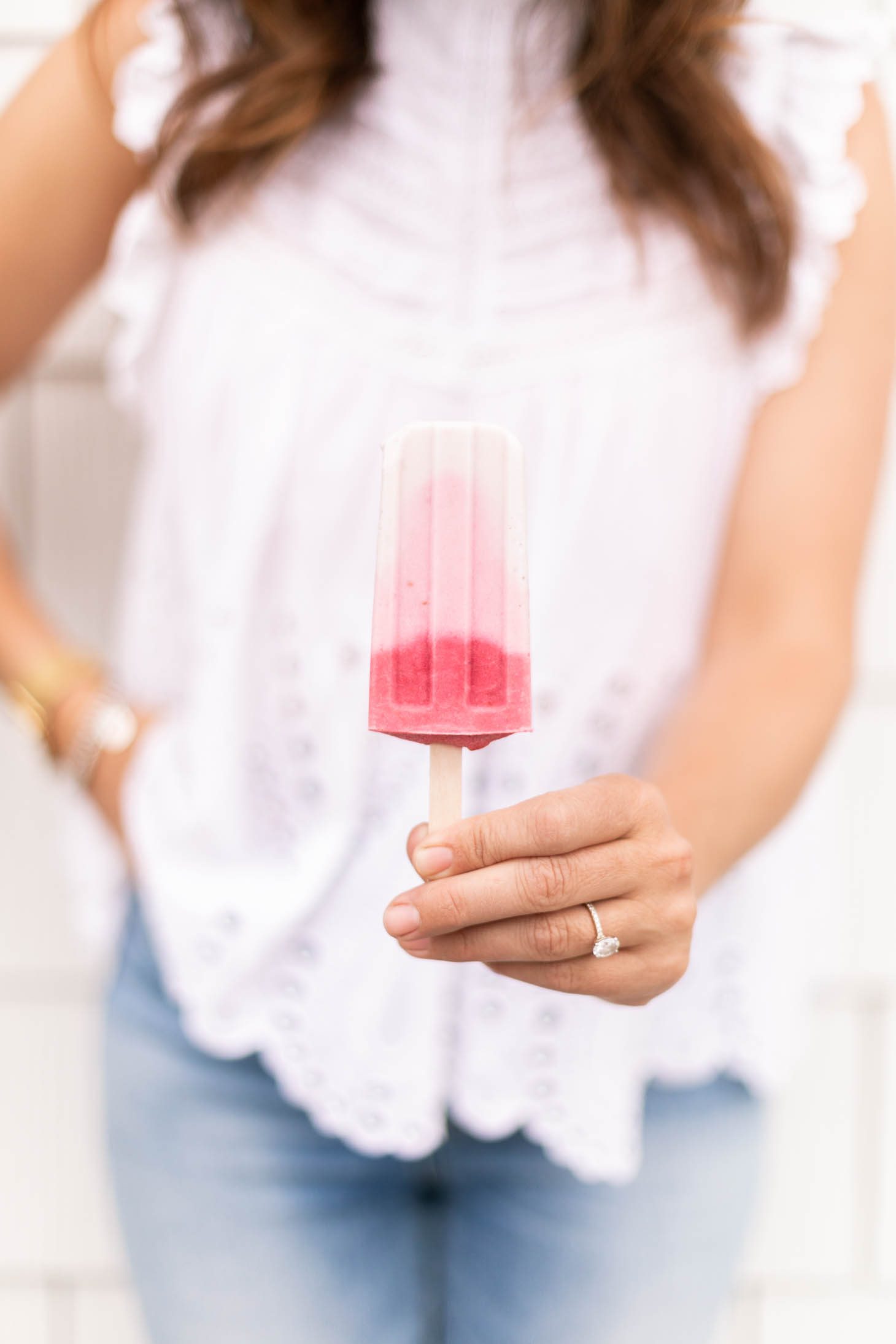 I hope you enjoy this delicious summer treat just as much as we do! What flavour are YOU going to try first? Comment below!
xo
Jilly