If any of you follow Erin Ireland over on Instagram chances are you will have seen her whip up that DELICIOUS looking vegan bacon made from rice paper from The Edgy Veg. As soon as I saw how crispy this vegan bacon looked, I KNEW we had to give it a try! So, during our photoshoot at the house on Monday the girls whipped up some rice paper bacon and we layered it into the most amazing sandwich. I'm talking about fresh sourdough smothered in vegan mayo and topped with avocado, tomato, basil leaves (instead of lettuce!), vegan rice paper bacon and finished with salt and pepper.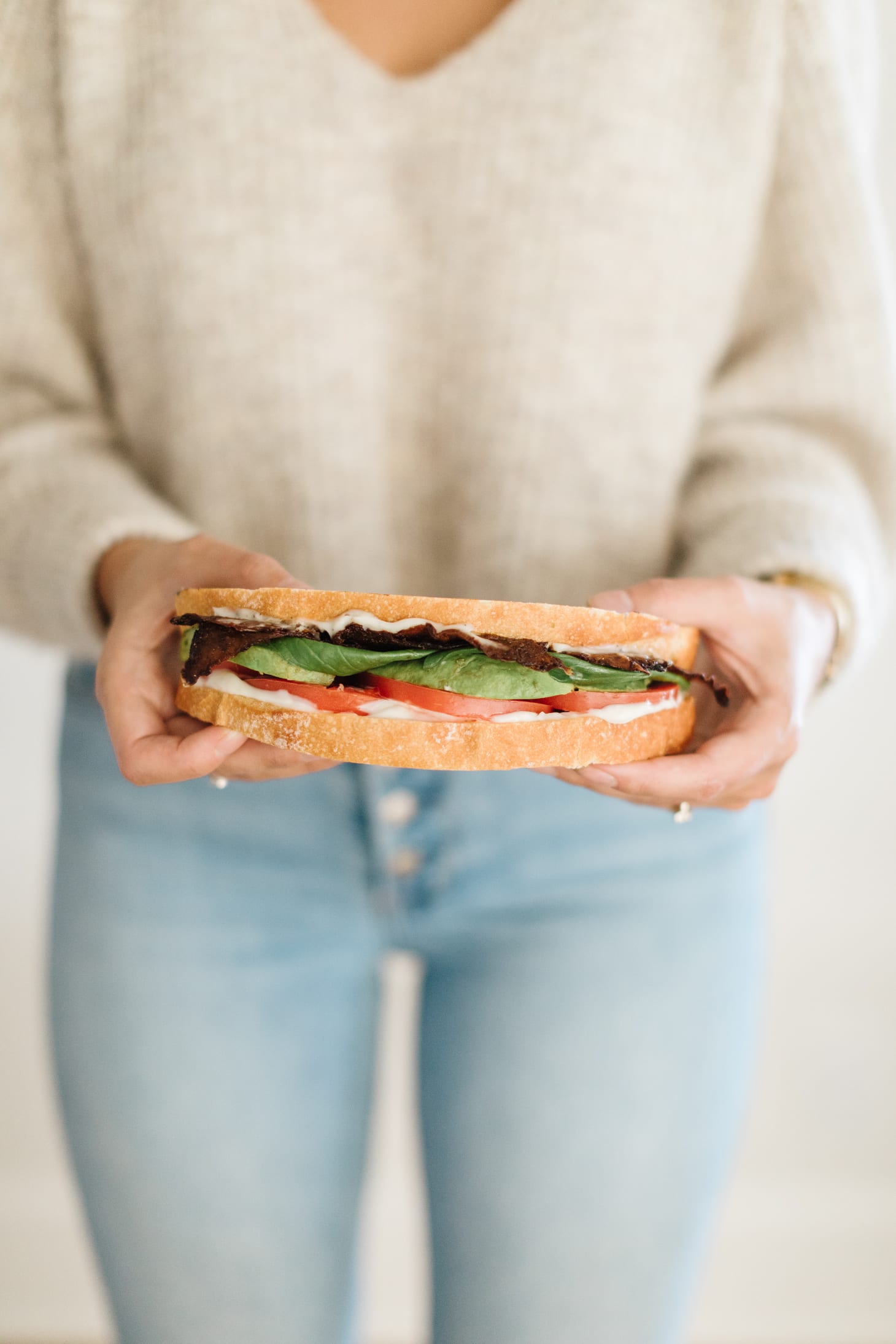 I had to zip out for an appointment so the girls made me a sandwich to go and I have to say … it was hands down one of the best sandwiches I have had TO DATE. I even called the girls once I was done eating my sandwich to let them know how FRICKIN good it was!! This rice paper bacon is no joke! It's honestly the closest thing I have had to bacon so far. It's FULL of flavour and soooo crispy, juicy, and perfectly salty! I think this vegan bacon miiiight even fool the bacon lover in your home!
Below I'm going to share The Edgy Veg's Vegan Rice Paper Bacon with you which is extremely simple and steps on how to recreate our delicious Vegan Bacon Sourdough Sandwich!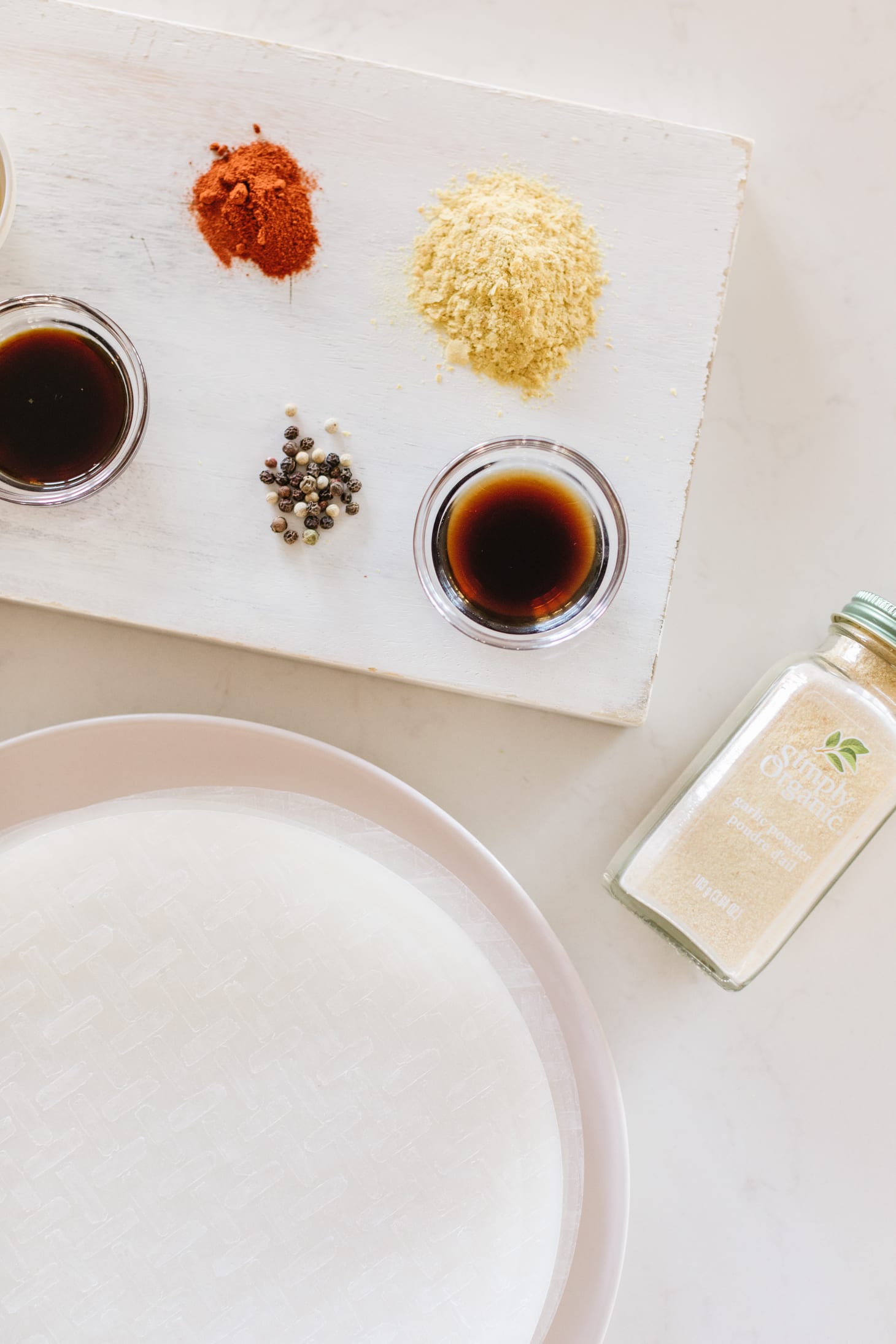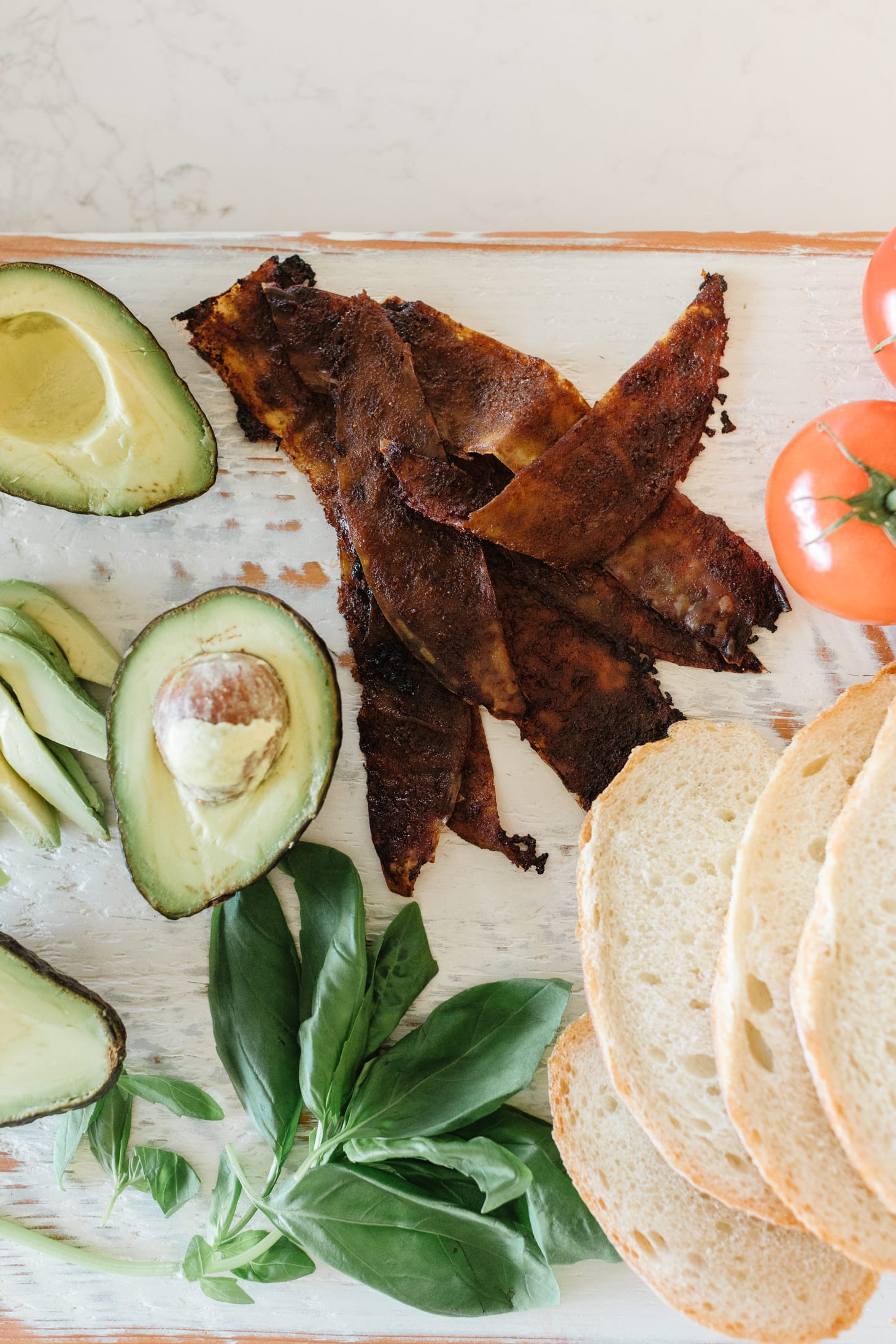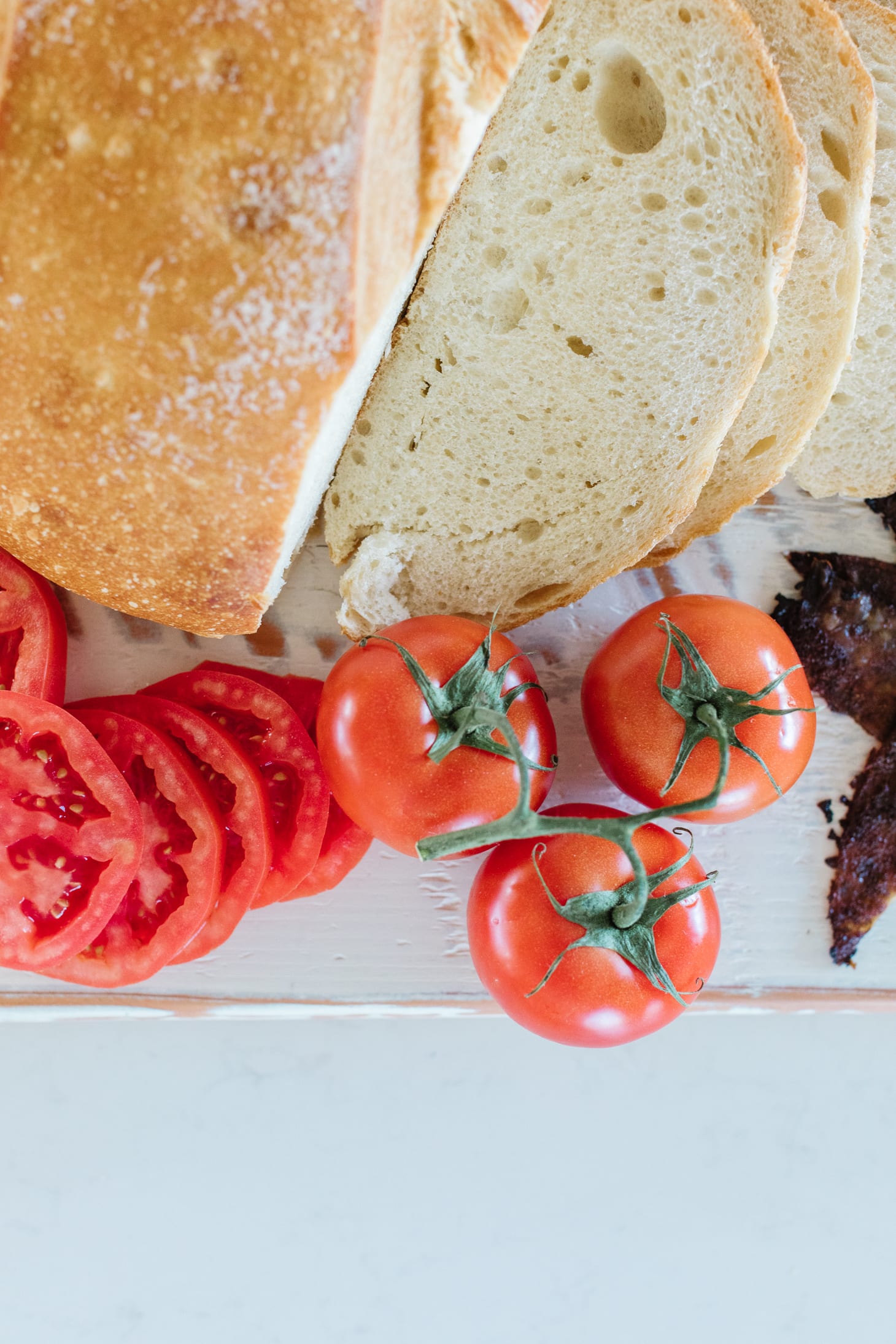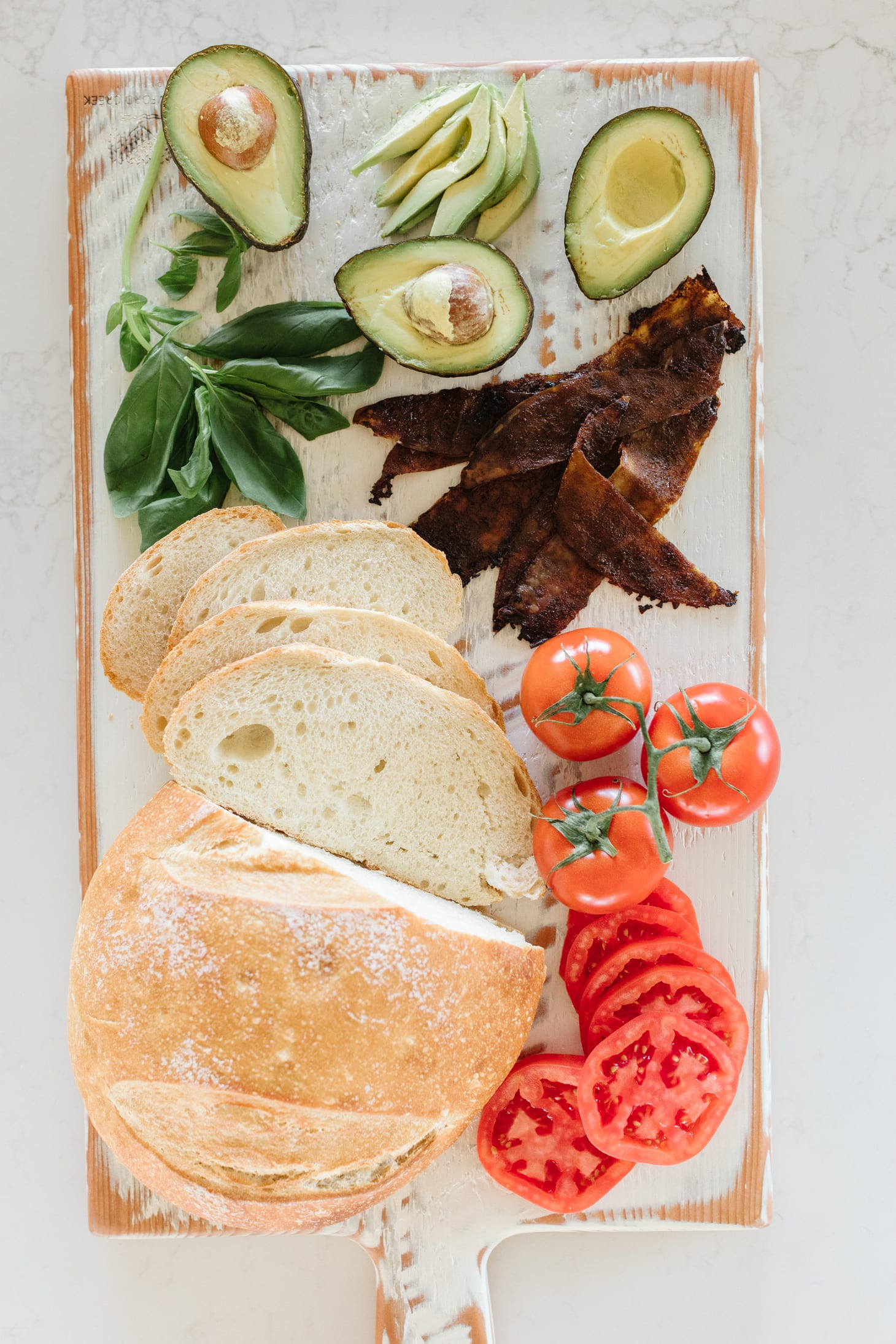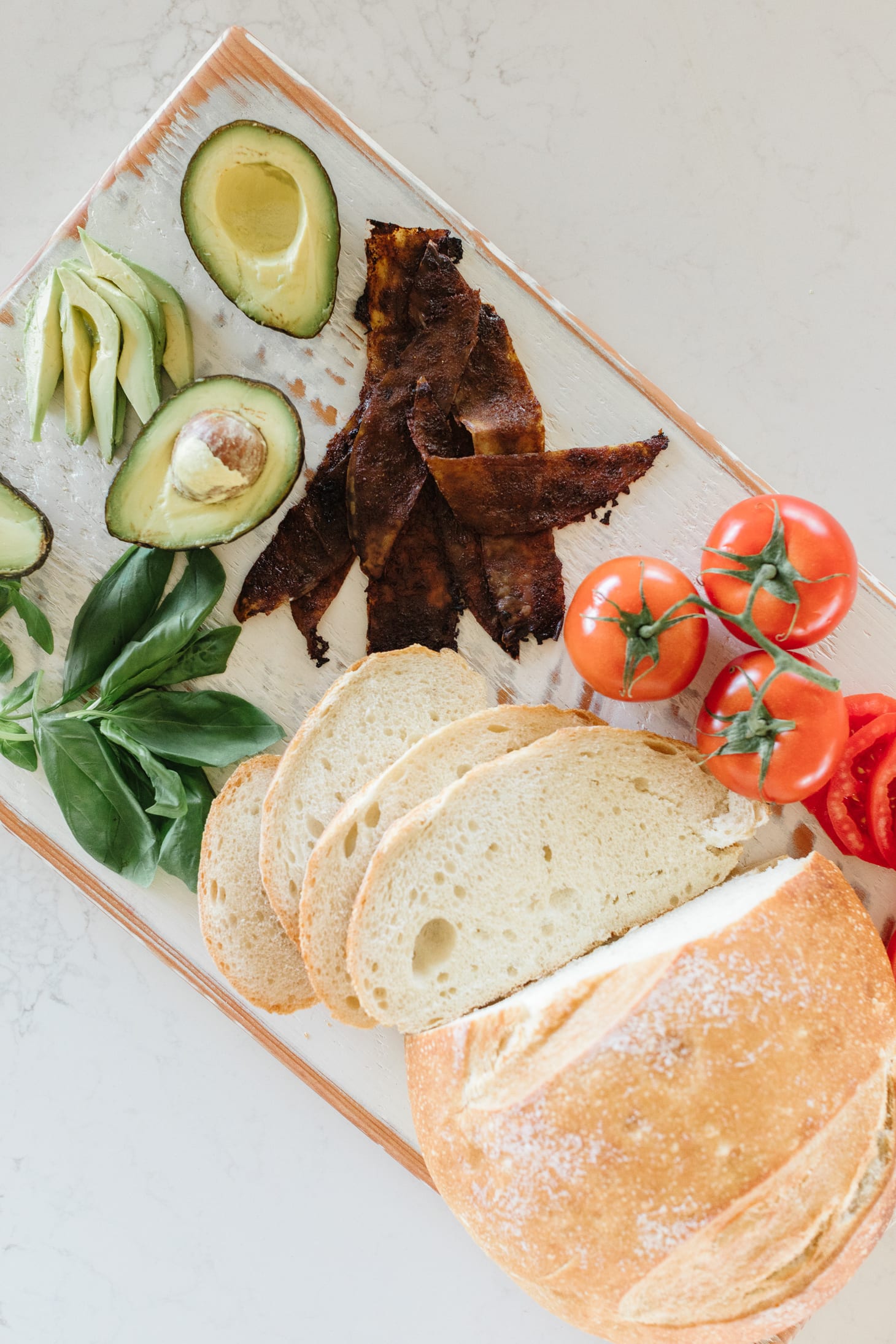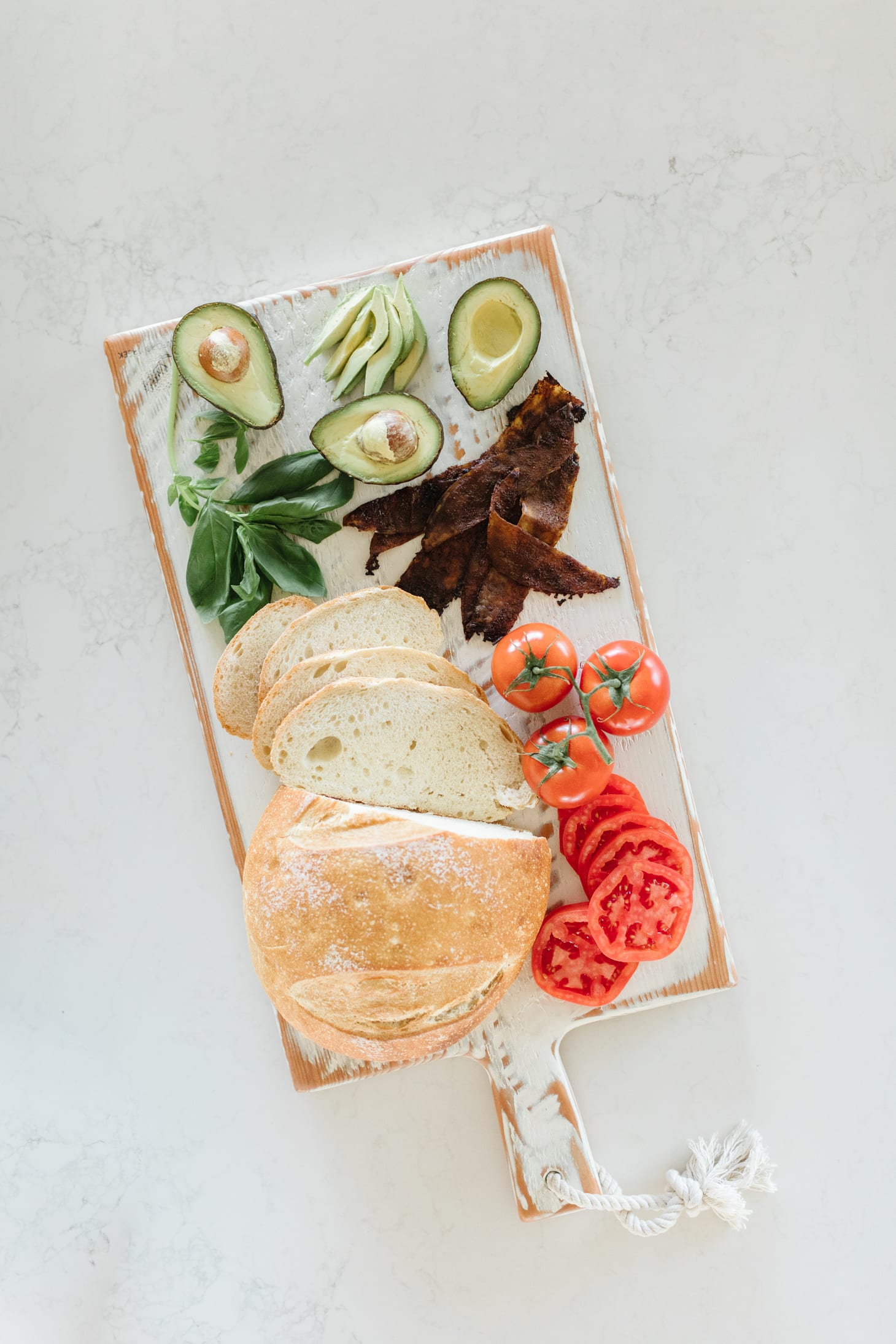 Ingredients
For the Vegan Rice Paper Bacon

8-10 pieces rice paper
2 Tbsp olive oil
2 Tbsp nutritional yeast
3 Tbsp tamari (or soy sauce if you don't have tamari)
½ Tbsp garlic powder
¼ tsp liquid smoke (you can also sub 1 Tbsp bbq sauce if you do not have access to liquid smoke)
½ Tbsp maple syrup
¼ tsp ground black pepper
¼ tsp of Hungarian paprika

For the Sourdough Sandwich

1 loaf fresh sourdough
3 large tomatos
1 pack of fresh basil
Vegan Mayo
Salt
Pepper
Instructions
Make the Vegan Rice Paper Bacon:

Cut rice paper into thick strips, by laying two sheets on top of one another. Use scissors (or a large, very sharp knife) to cut the sheets into strips. The rice paper will crack a bit- but using scissors should eliminate major breakage.
Preheat the oven to 400F.
Prepare 2 baking sheets with sheets of parchment paper.
In a bowl, whisk together all the ingredients except the rice paper. This will become your marinade.
Prepare a second wide bowl filled partway with water.
Take two strips with similar length and shape and lay them side by side. Using a pastry brush, brush each sheet with water and stack them one on top of the other. They should start to stick together.
Brush water along the side facing you and, holding them together, flip the paper over and brush that side with water.
Lay on a piece of parchment or a cutting board and do this with as many pieces as you can until you run out of space.
Once you've run our of space or rice paper- whichever comes first- using dry pastry brush (do not using the one you used for water- it will dilute the marinade) and brush the marinade onto one side of the now fused rice paper strip, and lay marinade side down onto the baking pan.
Now brush the marinade onto the strip facing you,coat generously. Both side should now have marinade on them.
**Alternatively, use shallow dishes and dip the rice paper into each the water and marinade instead of using the pastry brush**
Repeat technique with remaining rice paper strips until the baking sheet is filled, whisking the marinade every so often to prevent separation.
Bake for about 7 to 8 minutes, until crisp.
The strips burn easily, so keep an eye on the baking sheet and remove from sheet right away.
You can store leftover rice paper bacon in an airtight container at room temperature for up to 3 days, or in the fridge for a few weeks.

Make the Vegan Bacon Sourdough Sandwich

Slice two thick pieces of sourdough bread and toast to your liking
Smother both pieces of sourdough with vegan mayo
Top toasted sourdough with two thick slices of tomato, slices of avocado (approx. half an avocado per sandwich), layer on 4 big basil leaves, and top with as much rice paper bacon as your heart desires
Finish sandwich with salt and pepper to taste
ENJOY
Notes
If you like softer, chewier bacon follow these preparation instructions instead.
1. Cut the recipe paper sheets into strips as instructed above.
2. Place sheets into the bowl of water until soft, remove from water and carefully lay one on top of each other on a cutting board. Removing excess water with fingers and allowing to dry for 2 minutes or until they have fused together.
3. Dip this strip directly into the marinade, and remove excess with fingers, and place on the baking sheet.
4. Bake as directed above.
https://jillianharris.com/vegan-bacon-sourdough-sandwich/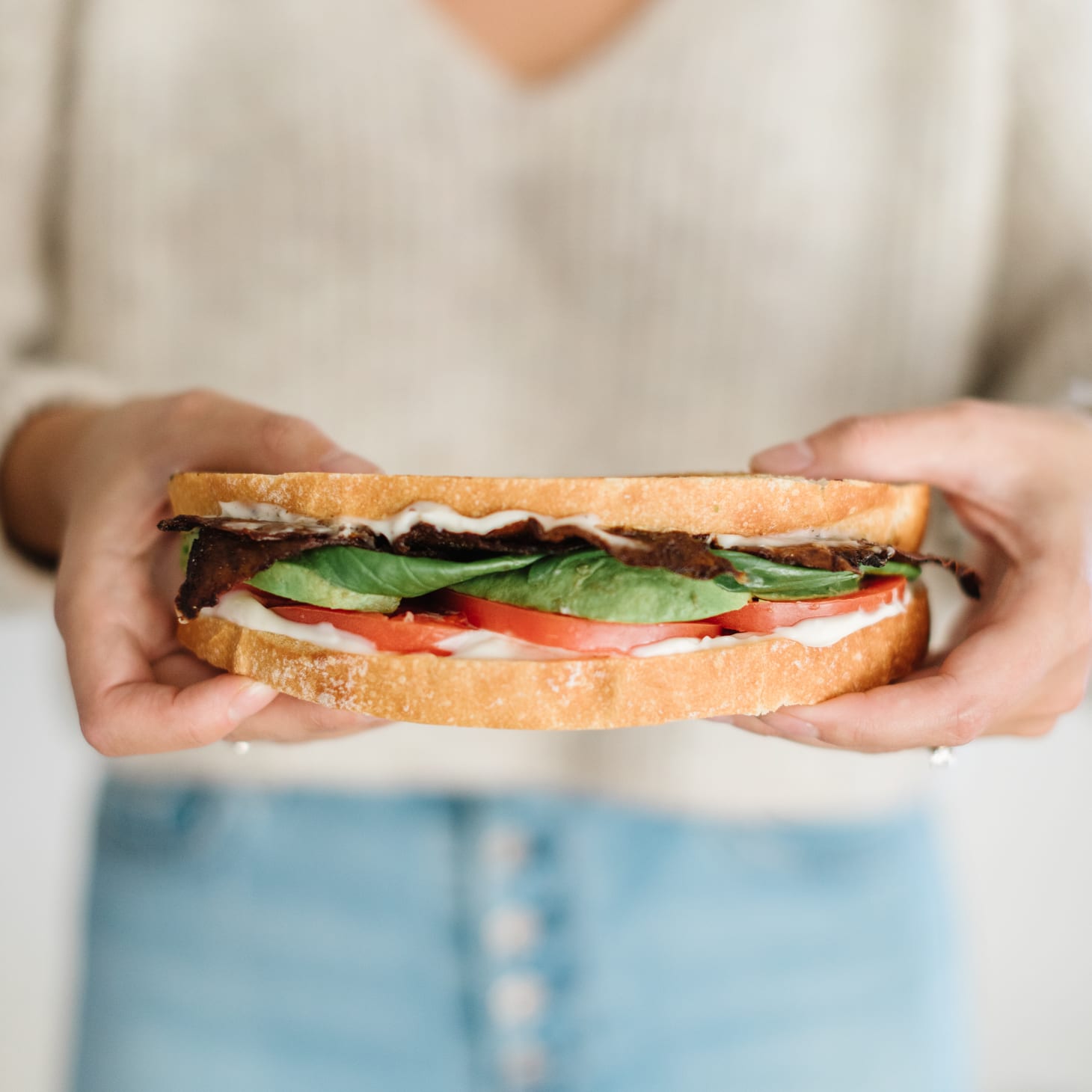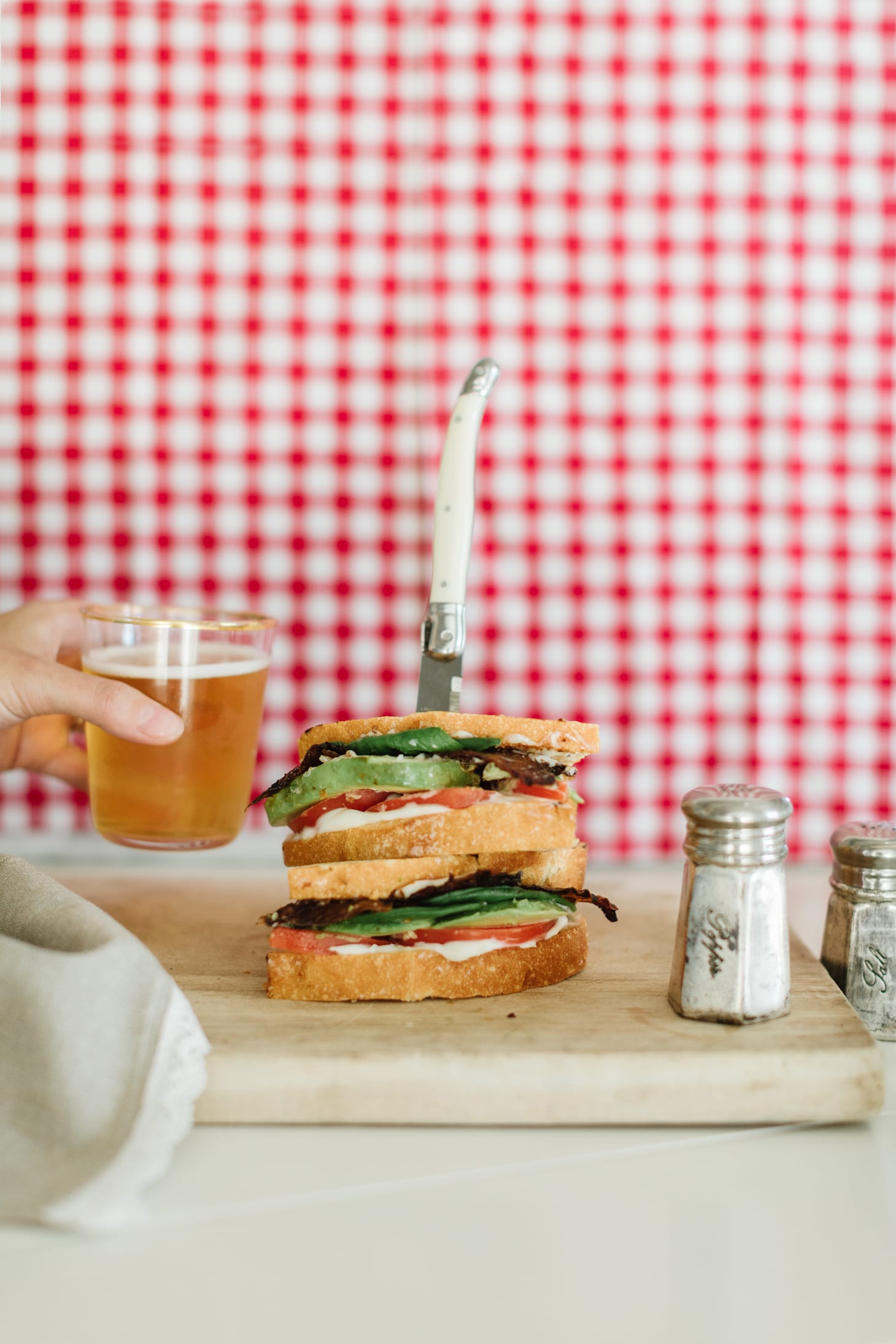 There you have it! Let me know if you end up giving this a try and what you think of it in the comments section below!
ENJOY!!
xo
Jilly