It's CANADA DAY long weekend and what better way to celebrate Canada than Maple Whiskey Walnut Nice Cream?! This recipe is vegan, 100% delicious and oh so Canadian! Mackenzie trialed this recipe during our last photo shoot as none of us had ever made vegan ice cream from coconut milk before! We were excited to see if it would work and boy oh boy, DID IT EVER!!!
This ice cream is the perfect treat for adult pool parties this summer, or, feel free to leave out the whiskey for a healthier alternative to ice cream for the kiddos!!
Okay, let's take a look at the recipe … and just be careful not to drool!!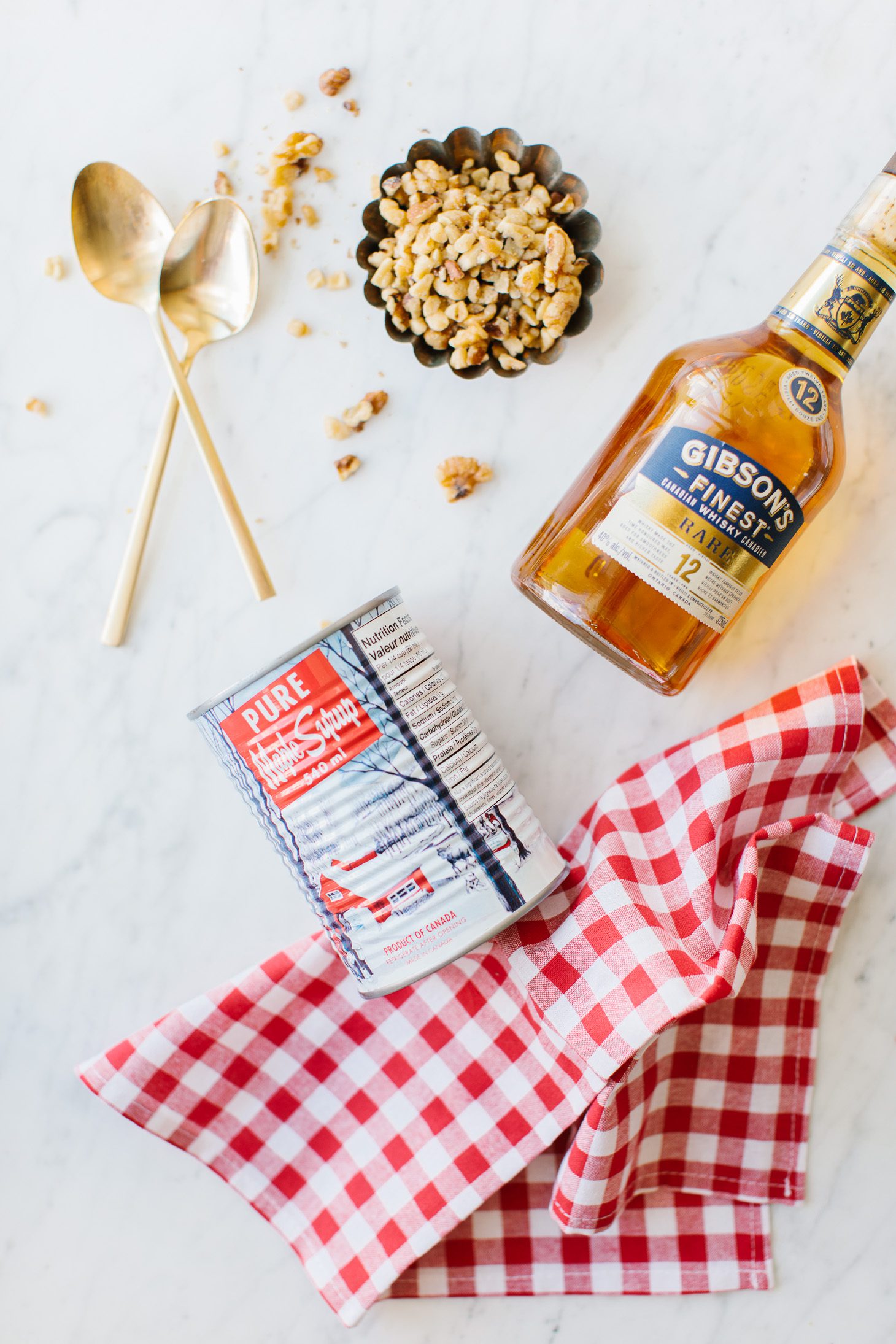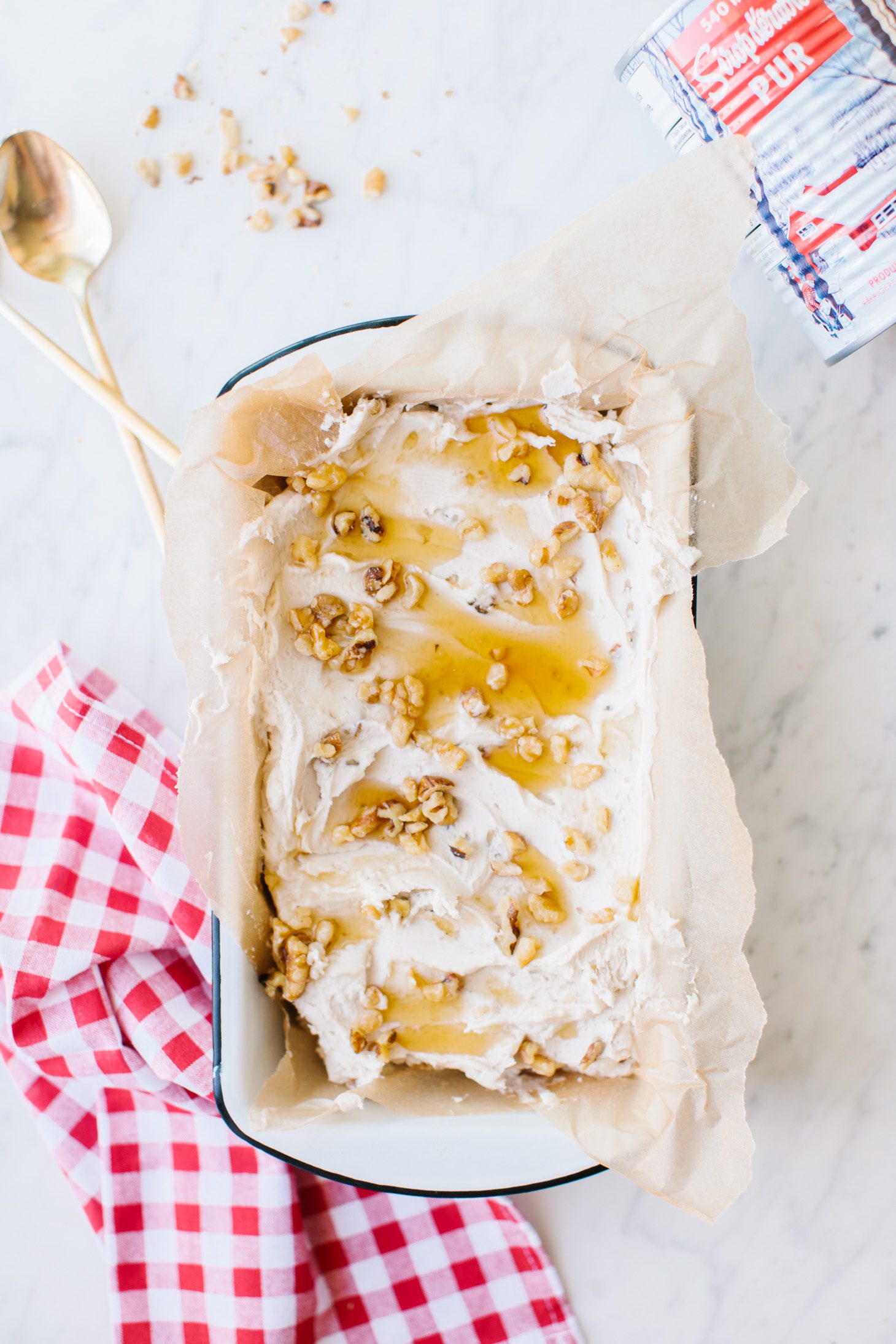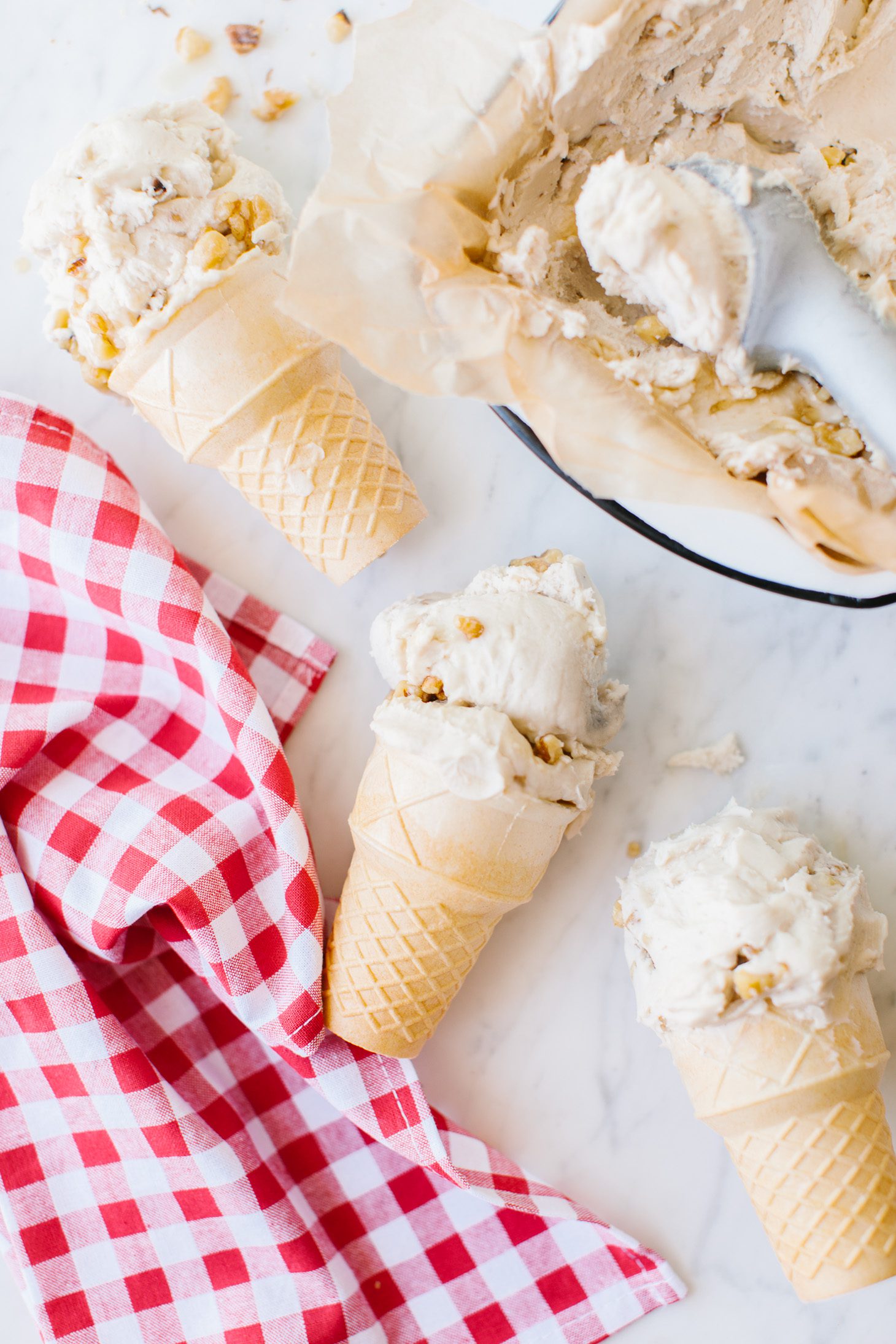 Ingredients
1 1/2 cups raw soaked cashews
5 cans coconut milk
2/3 cup raw cane sugar (or sub white sugar)
1/4 cup whiskey
2 tsp vanilla
3 tbsp + 1/4 cup maple syrup, divided
1/4 tsp xantham gum
1 cup chopped walnuts
Instructions
Prep your ingredients. Place your ice cream bowl in the freezer for at least 8 hours or overnight. Soak cashews overnight or for at least four hours. Drain and rinse and set aside.
Make the ice cream. Scrape the solid part of the cans of coconut milk and add to a high-speed blender (I use a Vitamix).
Add drained and rinsed cashews, sugar, whiskey, vanilla and 3 tbsp of maple syrup and blend on high for at least 2 minutes or until fully combined.
Transfer to a large bowl, and using a fine mesh sieve, sift in xantham gum and whisk until fully combined and mixed through. Wrap bowl with plastic wrap and transfer to the fridge to chill for at least one hour.
Churn your ice cream. Add your ice cream bowl from the freezer to your ice cream machine and turn it on. Slowly add in your mixture, and let churn for 20-30 minutes until frozen and mostly solid.
Slowly add in chopped walnuts and maple syrup. Transfer to loaf pan and freeze for a minimum of 2 hours.
Enjoy!
https://jillianharris.com/canadian-maple-whiskey-walnut-nice-cream/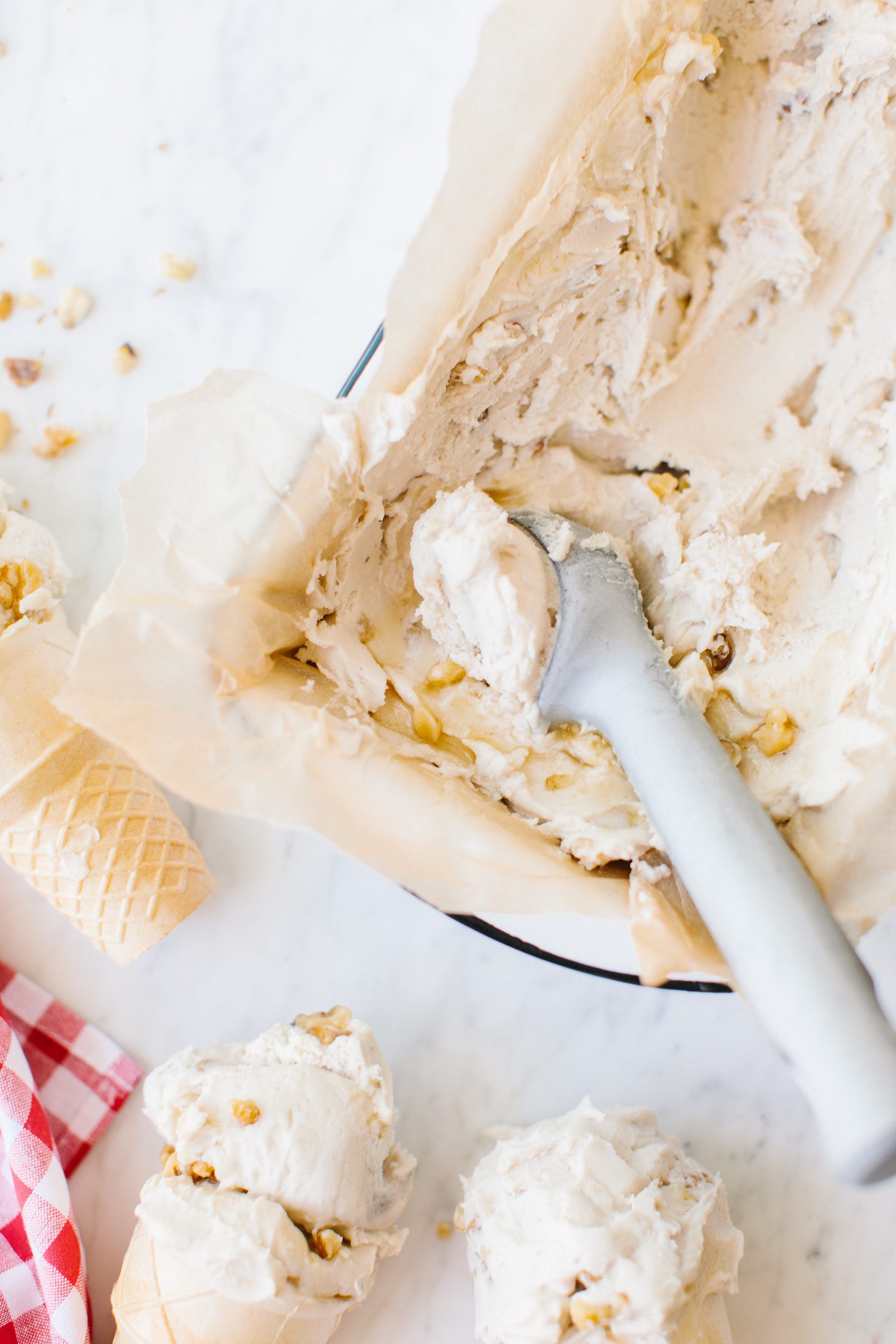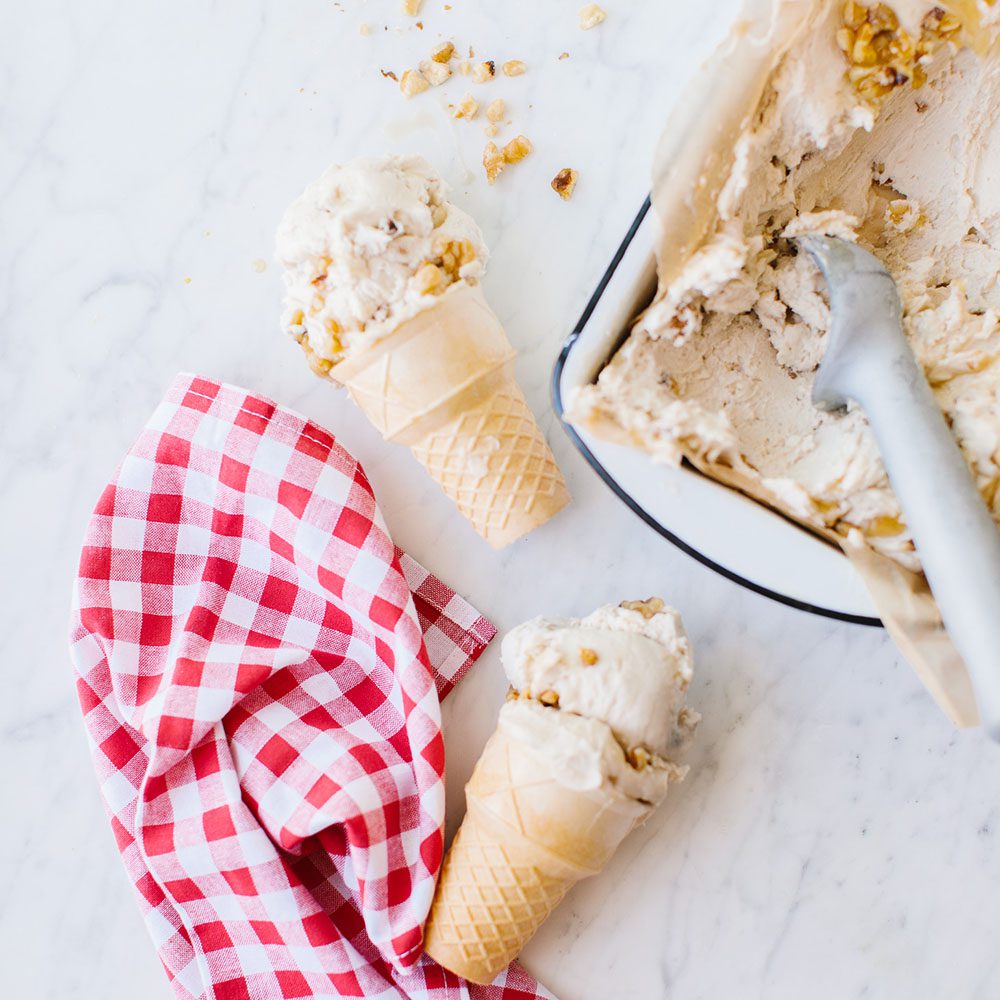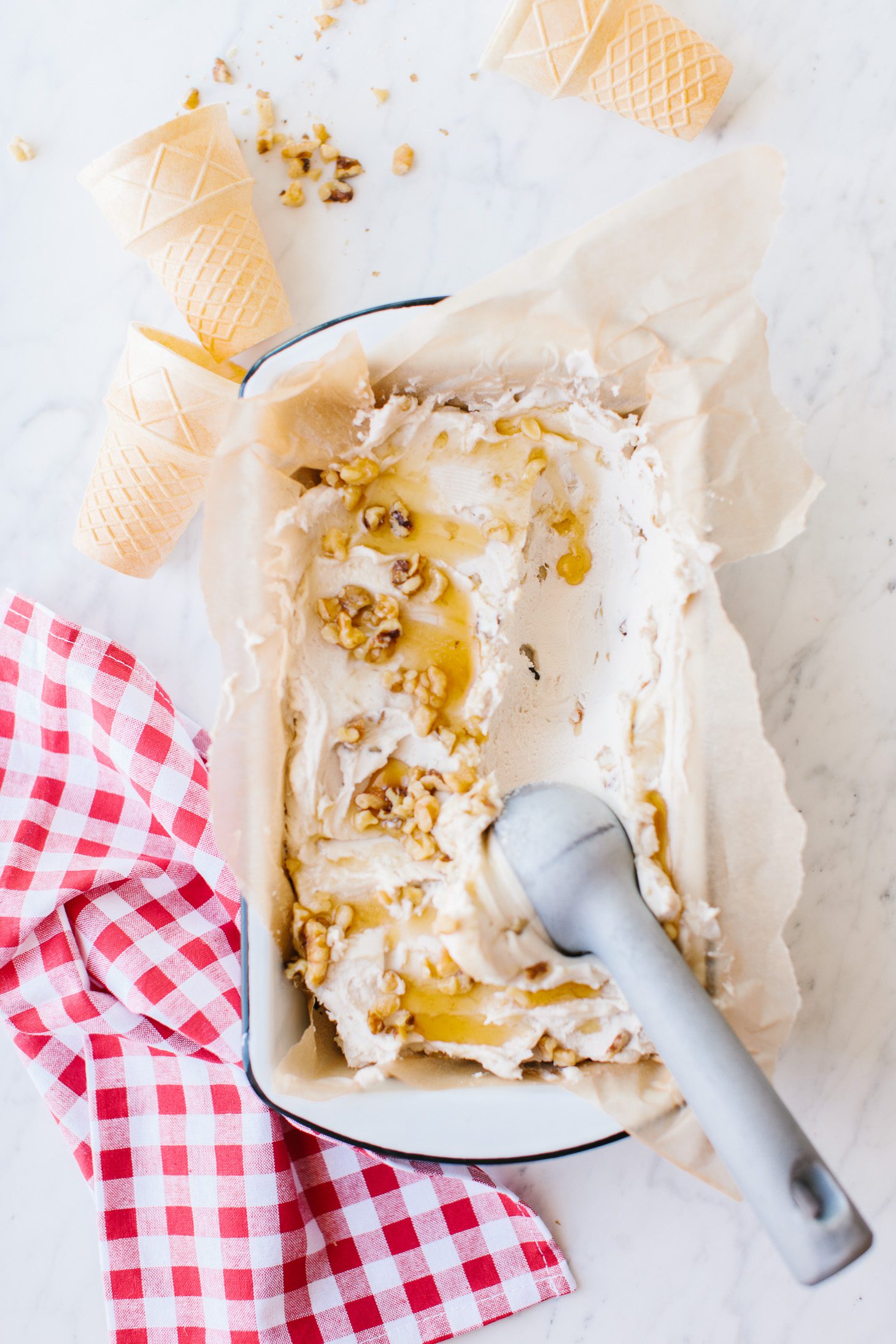 If you decide to give this recipe a try this weekend, make sure to share your photos and feedback with me over on my social channels! I can't wait to hear what you think of this tasty little treat!!
xo
Jilly