I am so excited to share this blog with you today!! I mean, just looking at these photos is making my stomach GRUMBLE (or maybe that's from all of the sourdough I've been consuming lately?! 😂).
A few weeks back while scrolling the 'gram (what else is new?! LOL!!) we came across The Cake Mama's Instagram stories and she just so happen to be preparing meatloaf out of seitan. For those of you who don't know what seitan is (let's be honest, I didn't either, LOL!) it's the main protein of wheat and has a similar consistency and texture to meat. We were so excited about this discovery (thanks, Izabela!!) that we were instantly intrigued to start experimenting with seitan ourselves!
Today, Rachelle (our photographer and in-house recipe creator!) will be sharing the inside scoop on how she made these delicious vegan seitan burgers!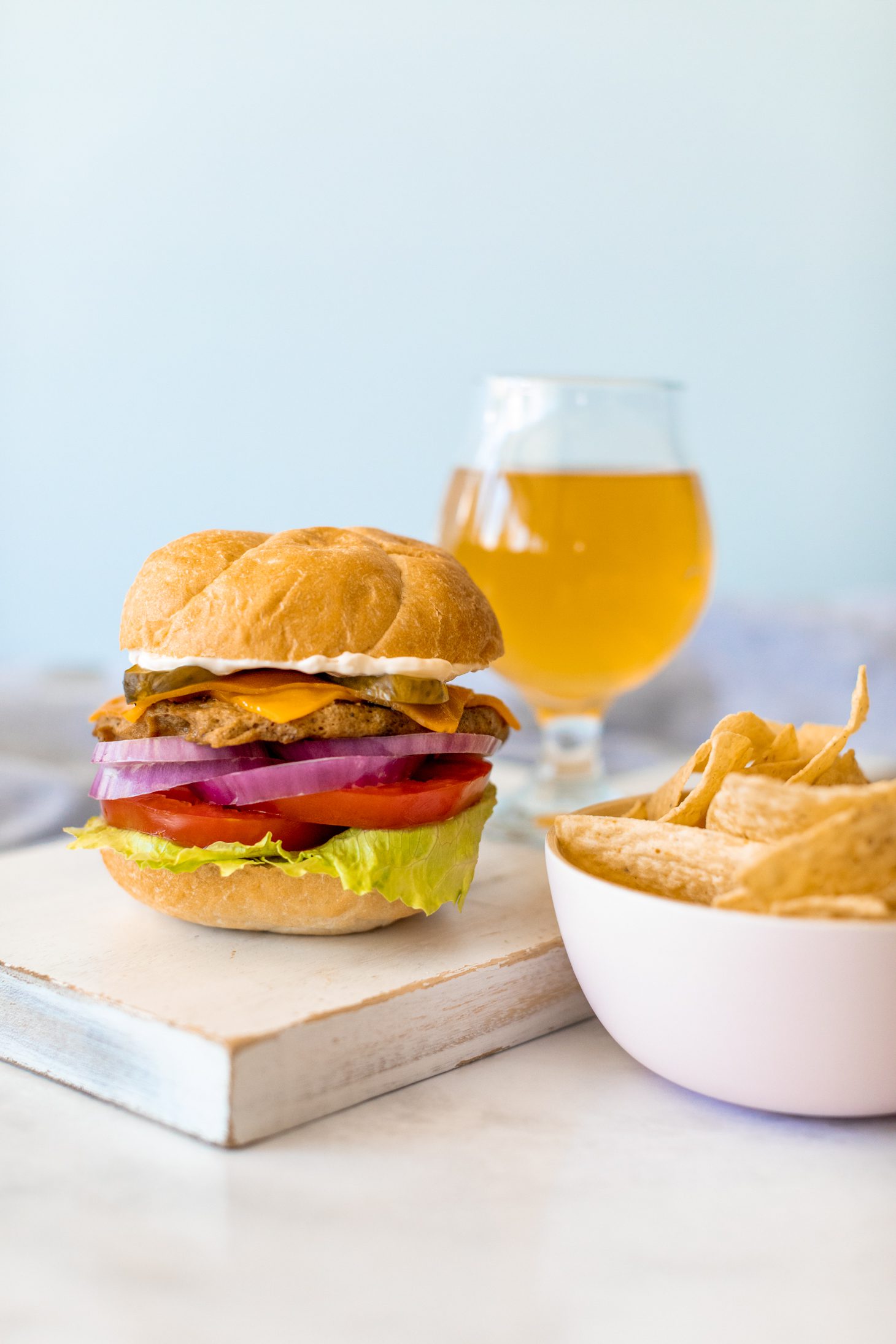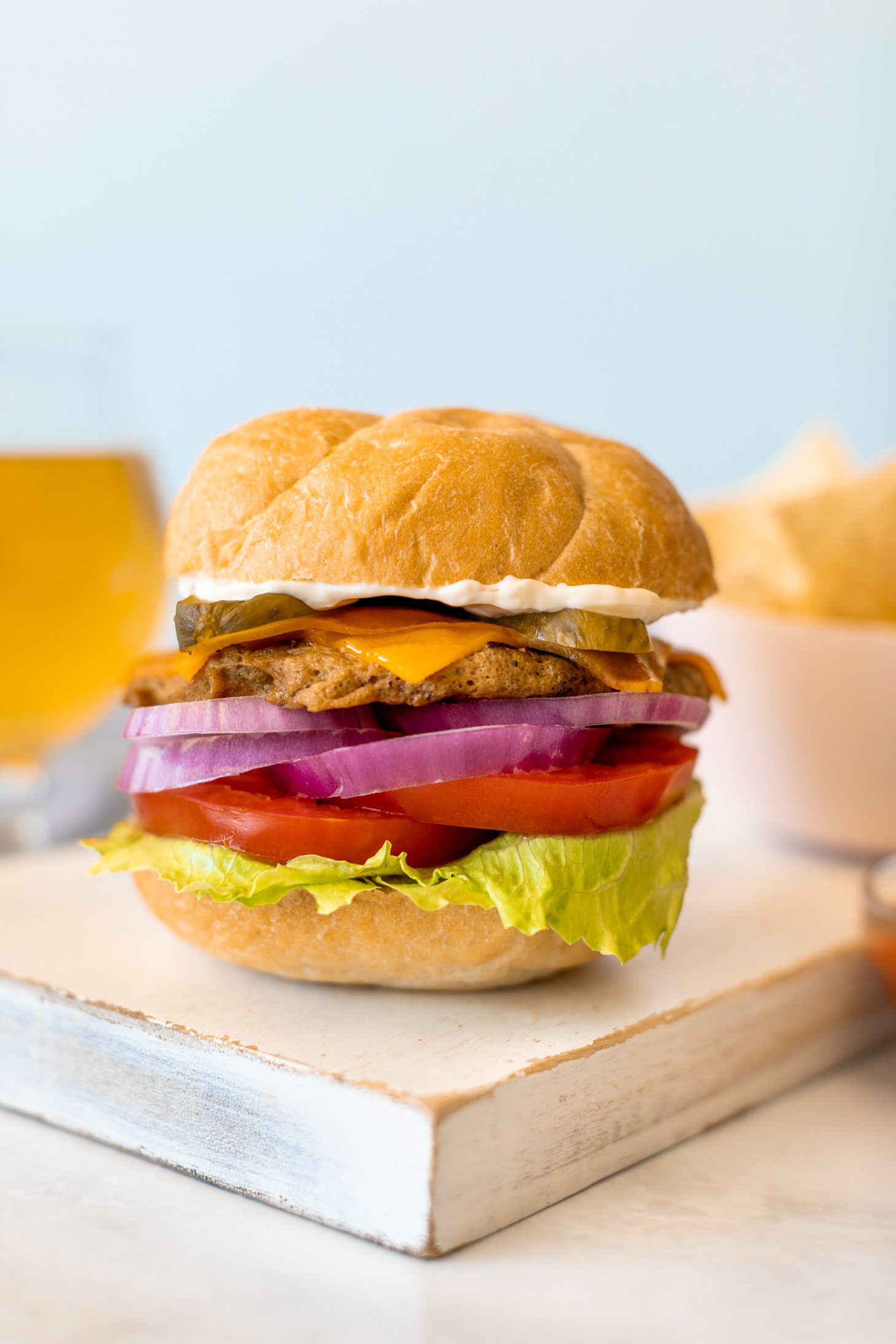 After we found out what seitan was I was super curious! I really wanted to create the perfect homemade "burger" using seitan as the main ingredient. I don't know about you, but I have such a hard time finding the perfect frozen veggie burgers at the grocery store. The recipe took me about 2 hours to complete, but I made enough to have extra to freeze. I was genuinely surprised at how much I enjoyed these burgers! I knew that I had to put them to the ultimate test and get feedback from two meat-eaters (my brother and boyfriend) when they gave me the thumbs up I knew the recipe was good to share. In my opinion, they taste very similar to the Beyond Meat burgers from A&W!!
Below you can find my step-by-step instructions on how to create these amazing vegan seitan burgers at home!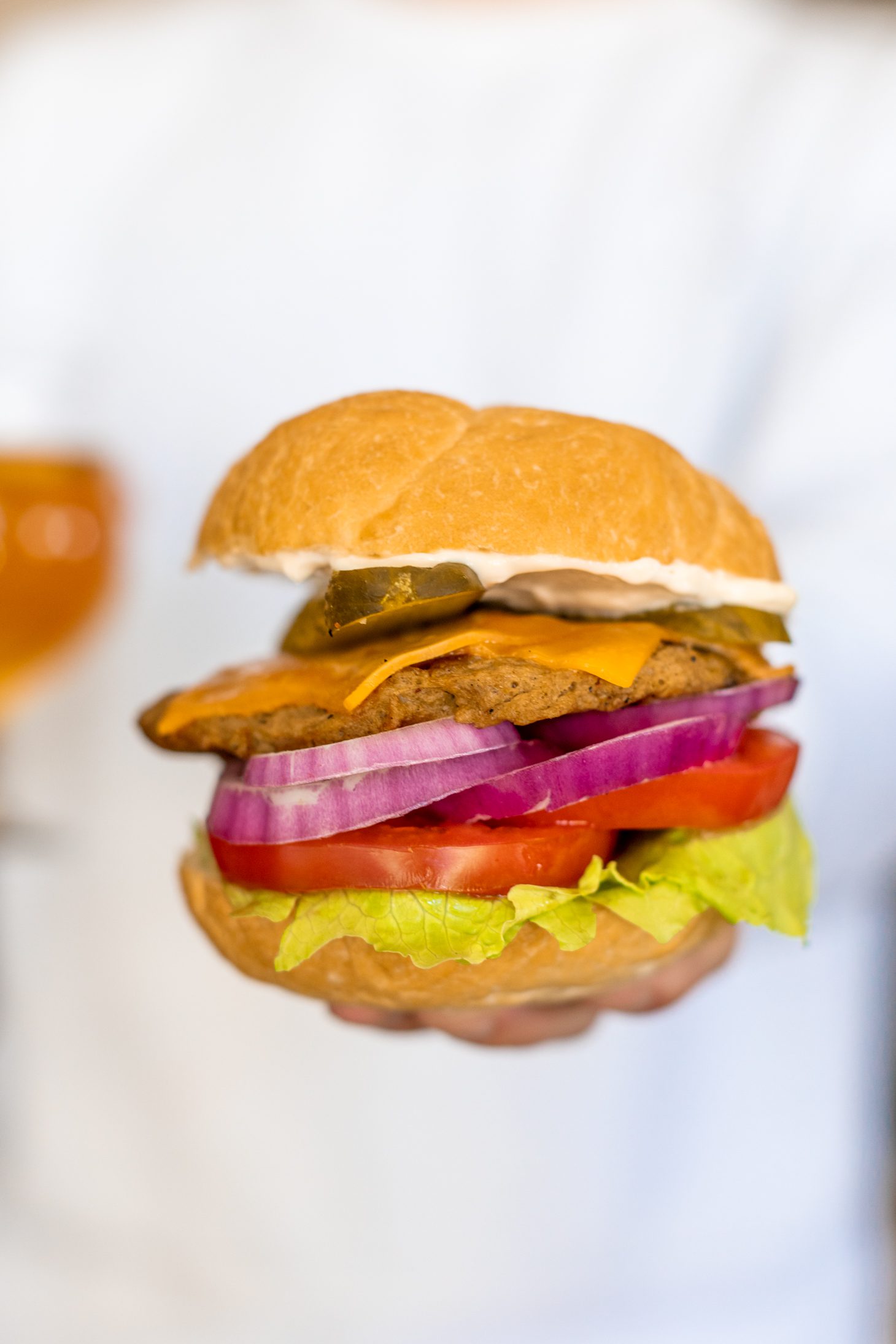 Ingredients
1Cup Water
1Cup canned mini beets
1/4 Cup tomato sauce
1 tbsp Garlic Powder
1 tbsp Onion Powder
1 tbsp Vegetable Stock Concentrate
1 tbsp Vegetarion "Better Than Boullion" or equivalent
2 tbsp Smoked Paprika
1.5 tbsp Balsamic Vinegar
1/4 tsp Black Pepper
2 1/2 Cup Vital Wheat Gluten
Approx. 5 Cup Vegetable stock (enough to cover burgers in pan)
Olive oil for cooking
Seasoning Salt
Instructions
Preheat oven to 350. Blend: water, beets, tom sauce, garlic powder, onion powder, veggie stock concentrate, better than boullion, paprika, balsamic vin, black pepper.
Pour into large bowl. Add 2 1/2 cups of Vital wheat gluten. Knead until there are no dry bits of wheat. Don't over knead it'll make the dough too tough! Dough will be a little bit sticky.
Cut into equal parts. 8 thick burgers, 12 thin burgers. Shape them into a burger patty, keep in mind the dough will DOUBLE in size when it cooks so make them much smaller than anticipated.
Place into an oven safe roasting pan and cover with veggie broth until completely covered and cover with a lid or tin foil. Bake for 30 minutes, flip all patties and then bake for another hour.
https://jillianharris.com/this-vegan-burger-recipe-will-fool-meat-lovers/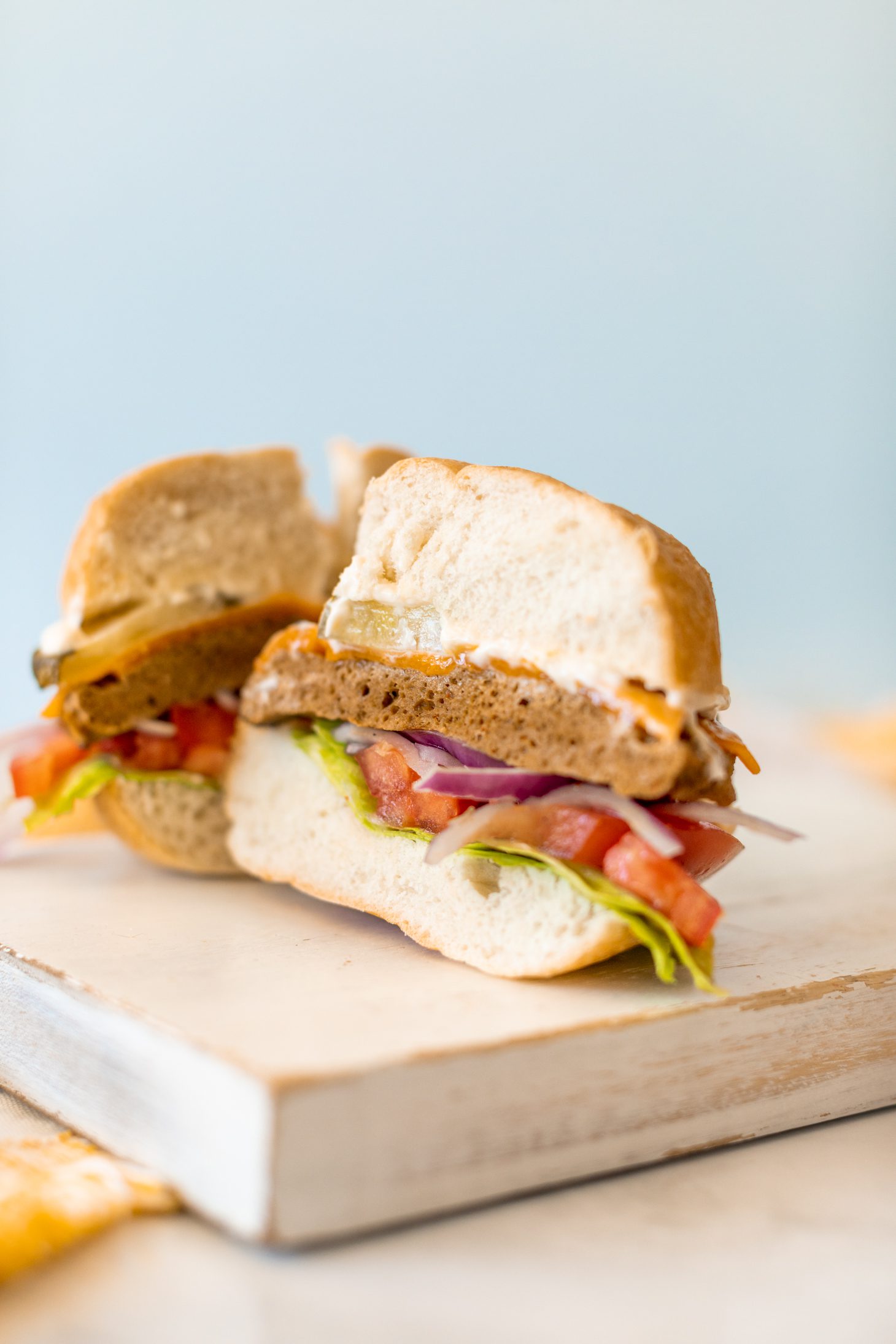 I should also mention here if you're planning on storing these in the fridge they'll keep for about 3-5 days. Make sure they're in an airtight container and are covered in veggie broth to keep them moist. If you are planning on freezing them, make sure they are stacked with parchment paper separating the patties in an airtight container.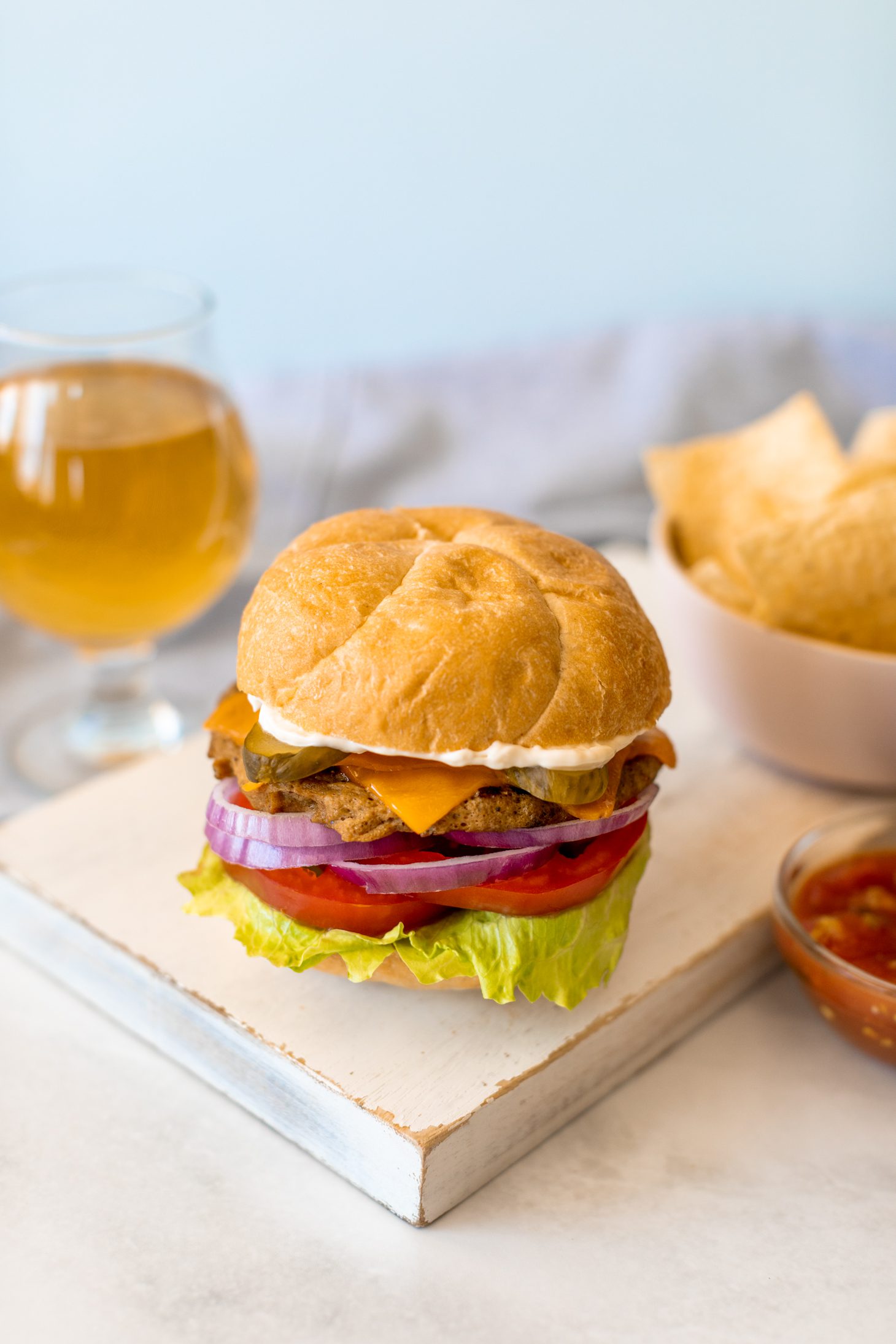 To prepare
On the stove:
Heat a frying pan to medium/high heat. Baste the burgers in oil, sprinkle with seasoning salt and sear on each side for 2-3 minutes.
On the grill (recommended):
Heat the BBQ to 450. Baste the burgers with olive oil, sprinkle seasoning salt and sear on each side for 2-3 minutes.
Well, there you have it! I hope you love these burgers as much as we did, let us know in the comments below if you enjoyed this recipe. Or better yet, share your photos with us on Instagram by tagging @jillian.harris and @jhthebrand!
xo
Rachelle