We ALL know that the way to ANYONE'S heart is through their stomach! Below I'm sharing SEVEN delicious recipes that you can whip up in no time to spoil YOUR loved ones this Valentine's Day!
There is a little somethin' somethin' for everyone below, for those who have a sweet tooth … for the carb lovers and for those who prefer to just skip right to the cocktails!
These recipes are perfect to whip up for a girls brunch, for the kiddo's … or an intimate date night in!
Let's take a look!
This chia pudding tastes like dessert but it's really a healthy breakfast option perfect to serve up at a girls brunch, or for breakfast on Valentine's day morning for the kiddo's!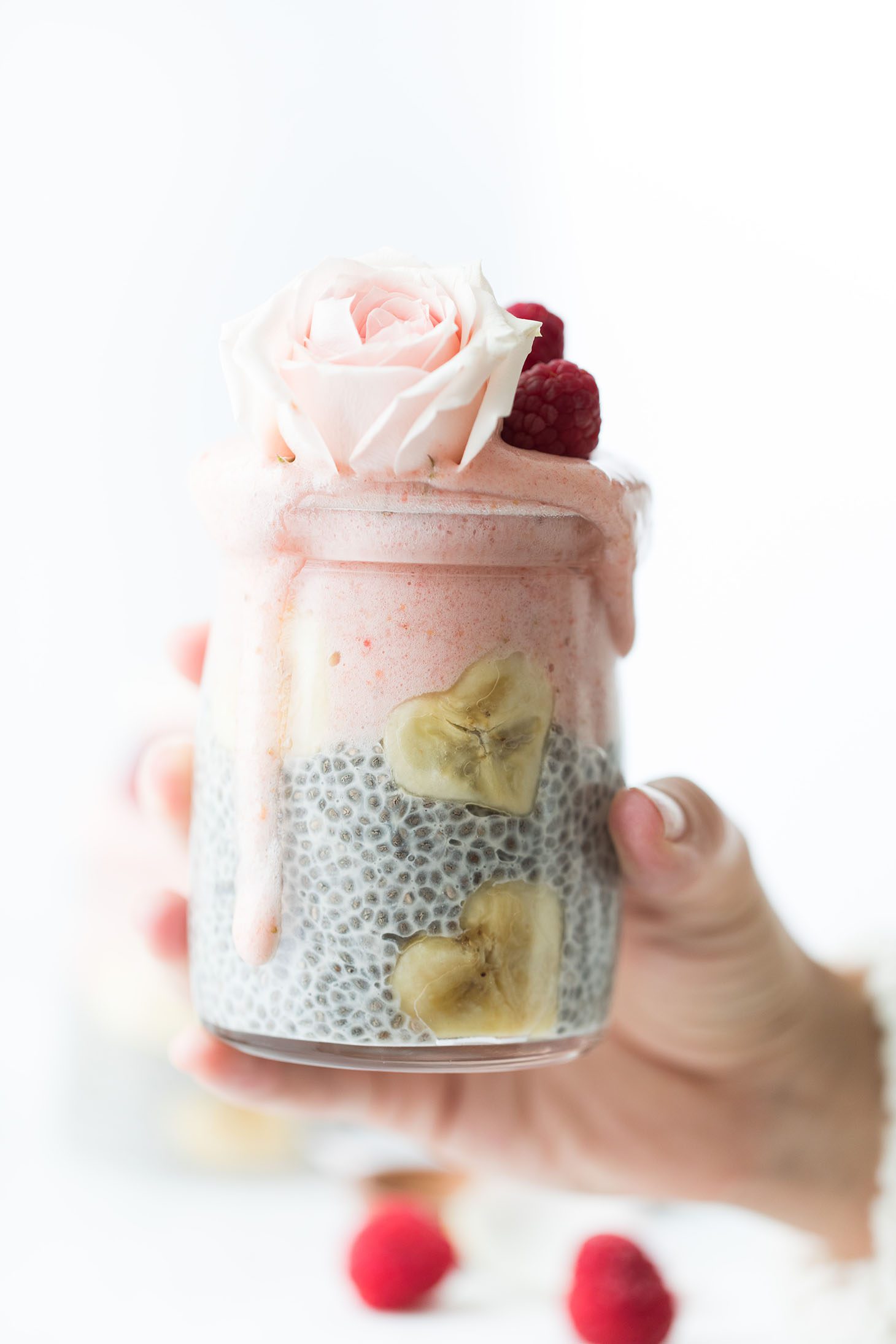 These vegan waffles are not only super easy to make, but they are insanely tasty and the strawberry butter takes them to a whole new level!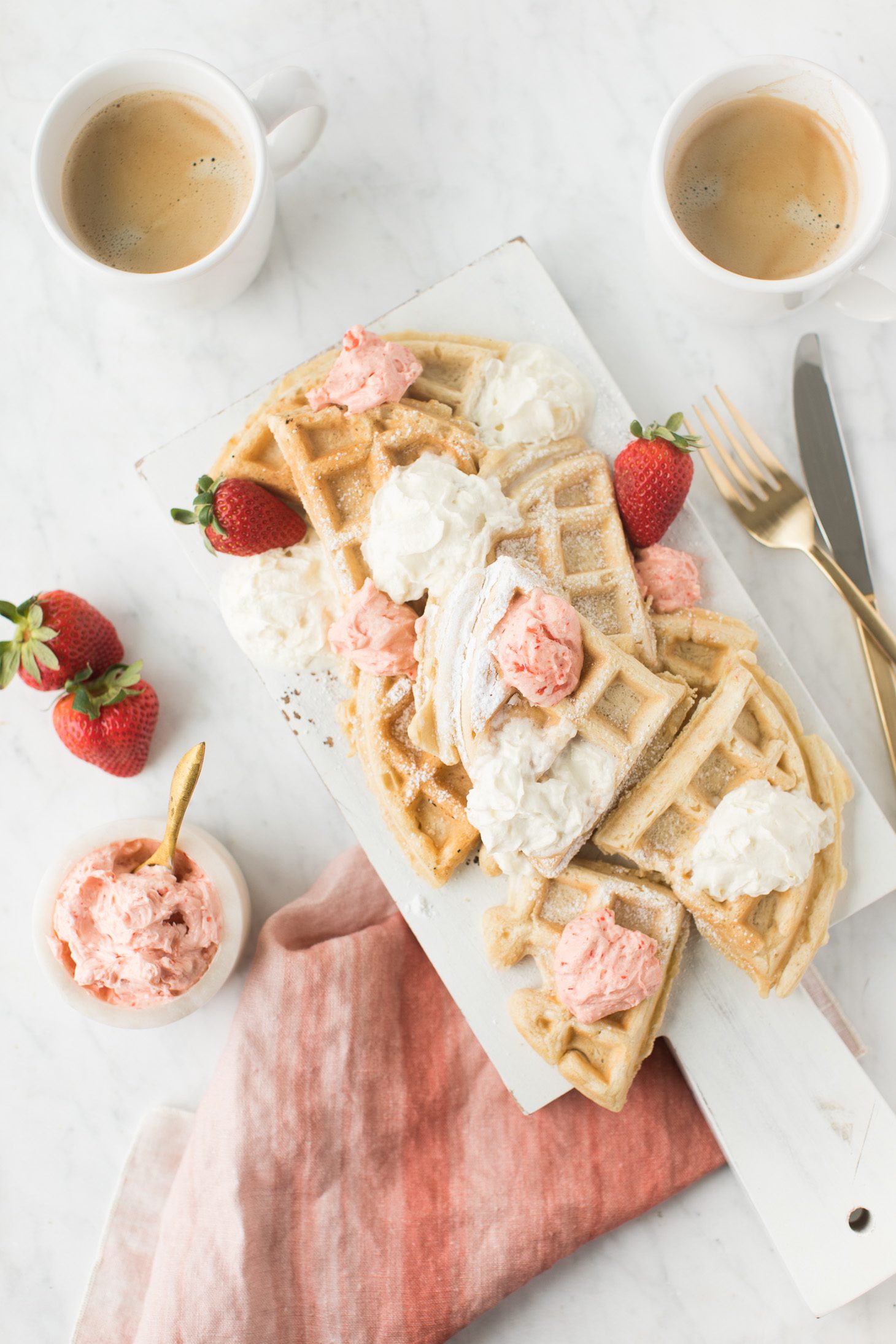 The best way to enjoy this almond milk is with your morning oatmeal, cereal, or chia pudding! It's also delicious poured over ice as a cold refreshing summer drink.
These donuts are a complete indulgence and will take you back to days at the fair eating warm mini donuts out of those adorable bags. Perfectly spiced with warm nutmeg and cinnamon, these are like a warm hug and are such a fun treat to serve for Valentine's Day! Or GALentine's Day!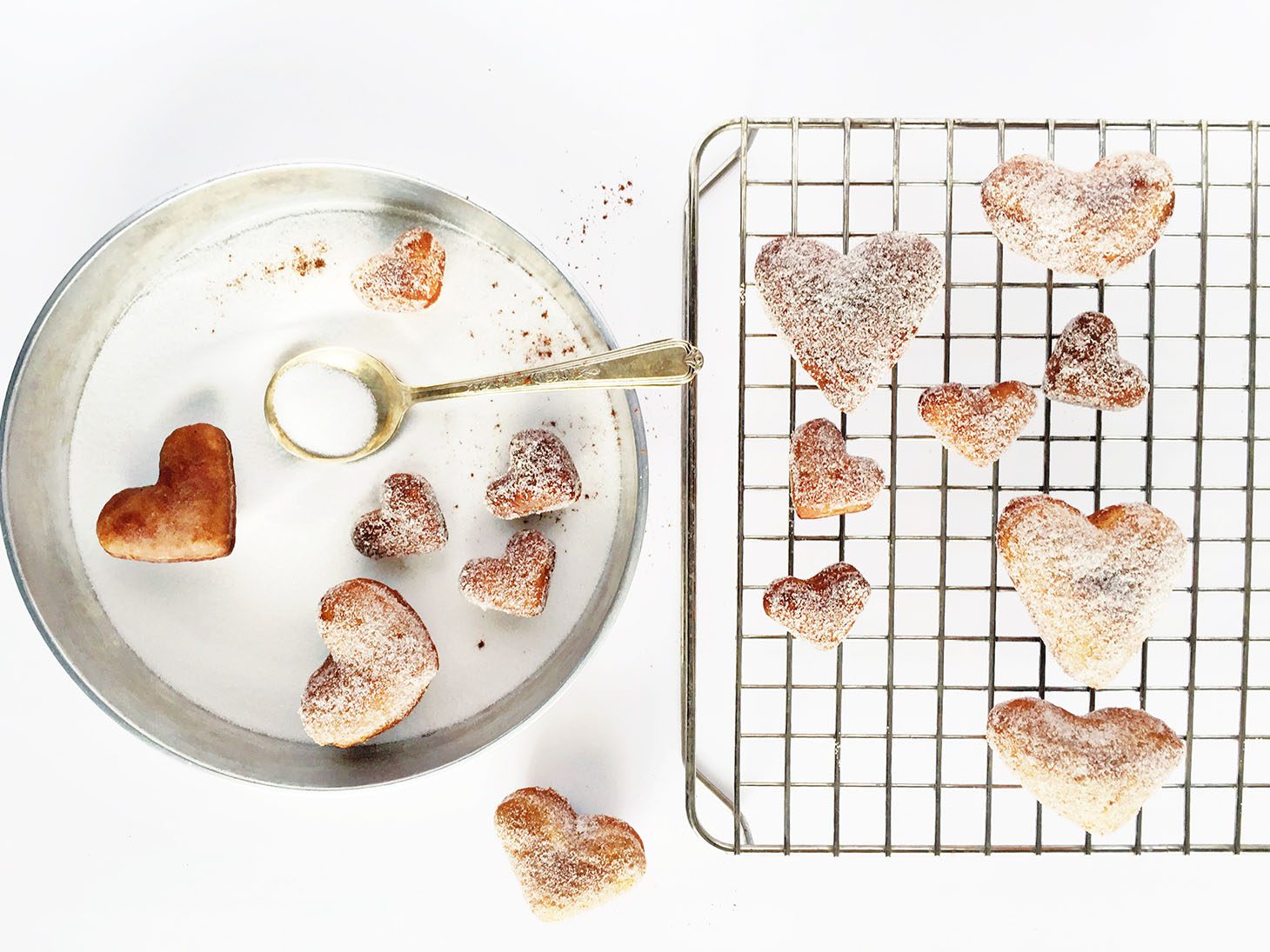 This is such an adorable creation by Tori from Fraiche Nutrition! Not only is it ridiculously cute with it's topping of heart-shaped strawberries but it's also vegan and SO easy to make!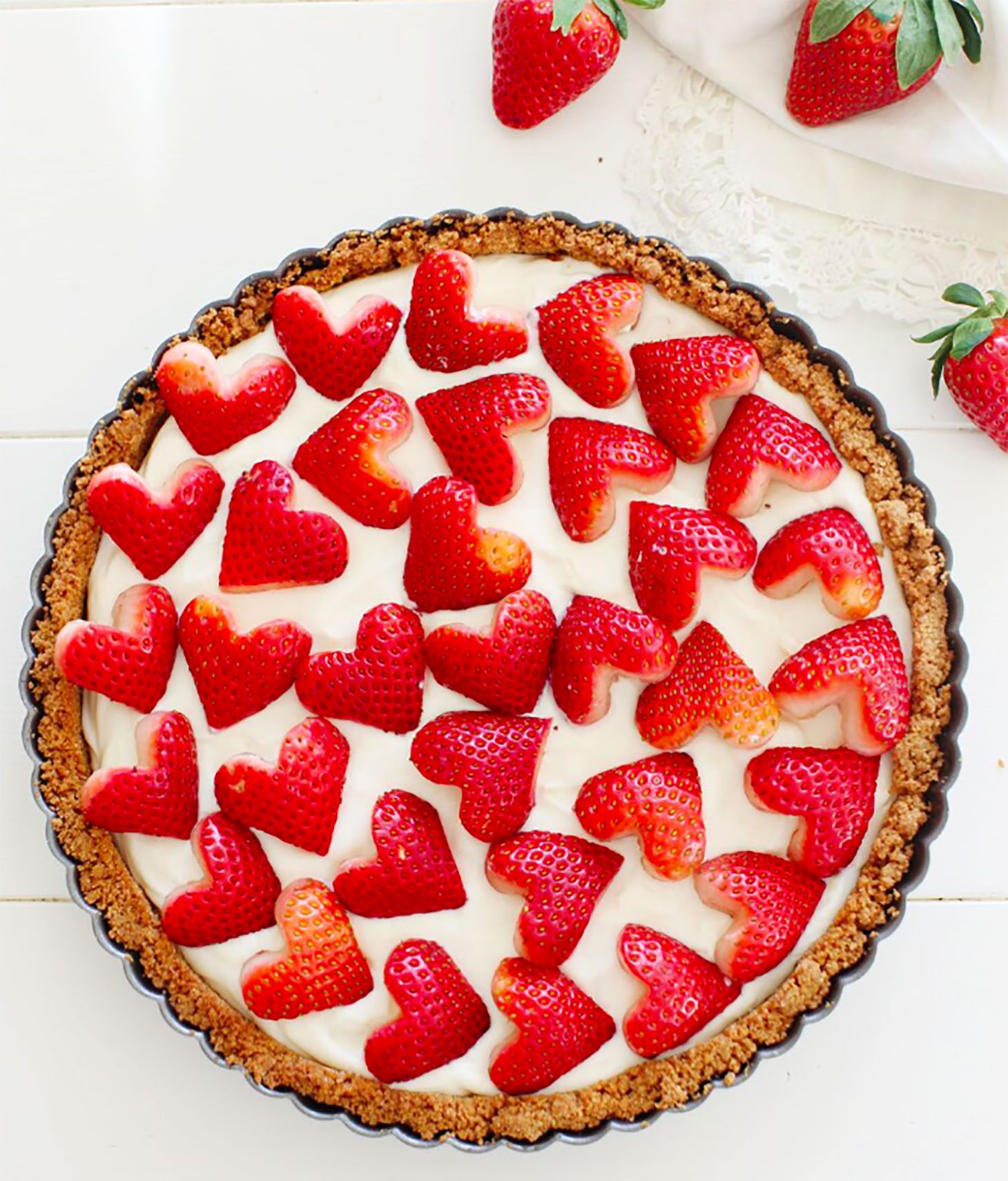 We used beets in the sauce to get this beautiful vibrant shade of pink! When you mix the noodles in with the pink sauce, it actually turns the noodles pink as well!!! It's such a fun pasta to whip up for your lover, or for your girlfriends … and it obviously tastes best with a glass of Rosé!
What's better than sipping on some frozen slushy rosé with a hint of lavender and vanilla to cap Valentine's Day off?!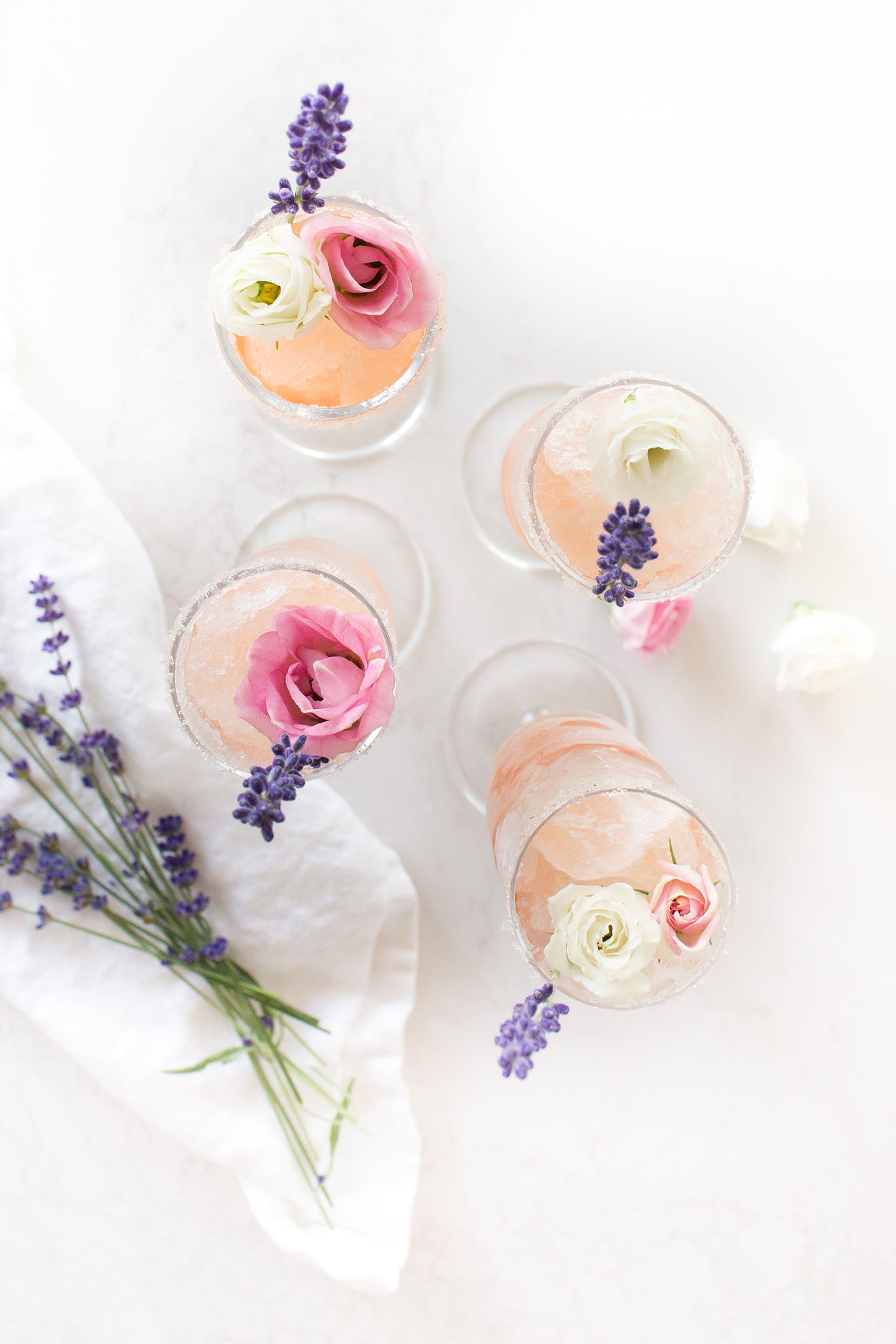 I hope this post was able to provide you with some inspiration to spoil your loved ones this Valentine's Day!
xo
Jilly